Enugu state Governor, Dr.. Peter Mbah, says the state government will deal decisively with individuals or groups found dissuading the state's residents against accepting and receiving
Human Papilloma Virus (HPV
vaccinations.
Mbah, represented by his Deputy, Ifeanyi Ossai, gave the warning on Tuesday while flagging-off the Introduction of Human Papilloma Virus (HPV) Vaccination into the Routine Immunisation Schedule in Enugu State.
The flag-off was used to launch a free-of-charge week-long and statewide vaccination of HPV vaccine (meant to prevent cervical cancer) for girls between the ages of nine and 14, which will run from Oct. 24 to Oct. 29.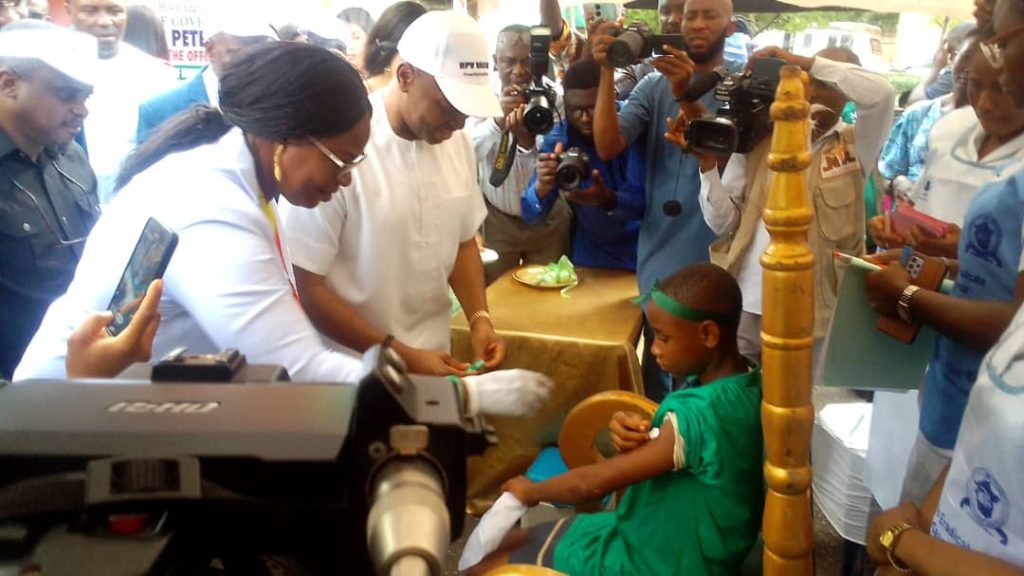 The governor noted that the state government would not fold its arms and watch those, who are not medically inclined and knowledgeable on medical issues, to rubbish its efforts through social media and other means.
"We are monitoring individuals and groups who are in the habit of dissuading our residents in taking preventive healthcare vaccination meant to better their present and future health.
"As a government, we will not allow those uninformed on health matters to rubbish our huge investment and commitment in the healthcare and well-being of our residents and people.
"We are going to take decisive legal steps on such individuals and groups henceforth. We are monitoring those sabotaging our efforts," he said.
The governor thanked all health development partners for supporting the government's resolve to improve the health of all residents of the state especially on preventive healthcare.
He noted that the HPV vaccine and other vaccines administered in the state had been scientifically proven for many years to be safe, effective and without any side effects.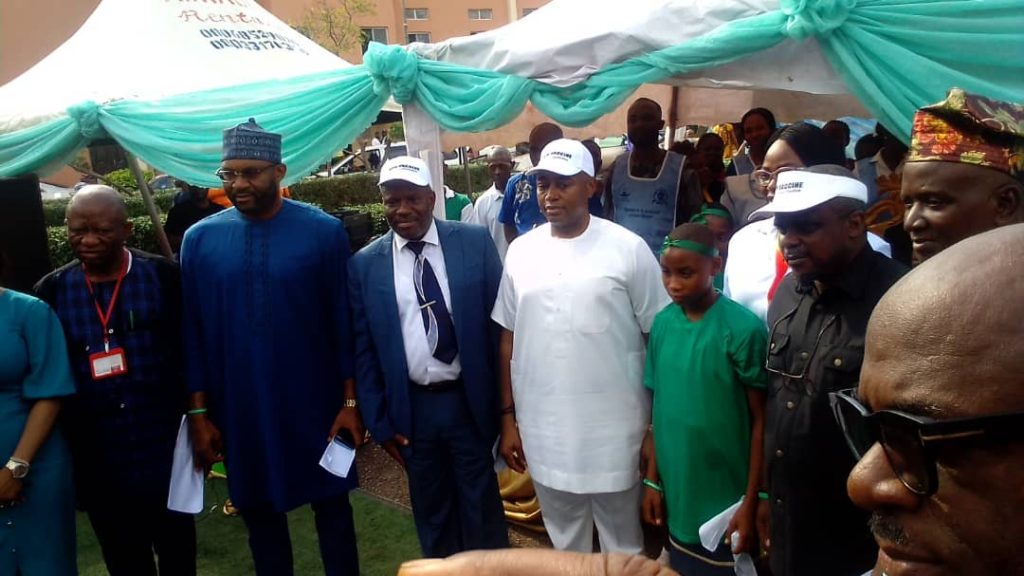 Earlier, Dr Ifeyinwa Ani-Osheku, Executive Secretary, Enugu State Primary Health Care Development Agency (EN-PHCDA), said that the HPV vaccination was not just about vaccines and shots, adding that it would foster a culture of health and well-being in the state.
According to Ani-Osheku, it is also about educating our girls and their families about the importance of regular check-ups and screenings.
"It is about spreading awareness about other preventive strategies of Cervical Cancers including abstinence and regular screening as early detection can be the key to survival. It is about encouraging a society that prioritises the health of our women.
"If something were easy, it would have been done by now, if it hasn't been done, then we know the kinds of obstacles we are about to overcome.
"We face increasing disinformation and distraction from sources easily accessible for example social media that crowd the information space with confusing and conflicting messages and increasing the difficulties we face with building trust and establishing what the facts are in so many things including vaccines.
"The vaccine being introduced today is the Gardacil Vaccine, which has been in use for over 17 years, gone through extensive and rigorous testing and certified effective and free against at least 95 per cent of HPV cervical causing strains," she said.
She noted that "there is a high possibility of eliminating all forms of cancer", starting with cervical cancer and when this is done it would be one less thing for young women to worry about as they grow into adulthood.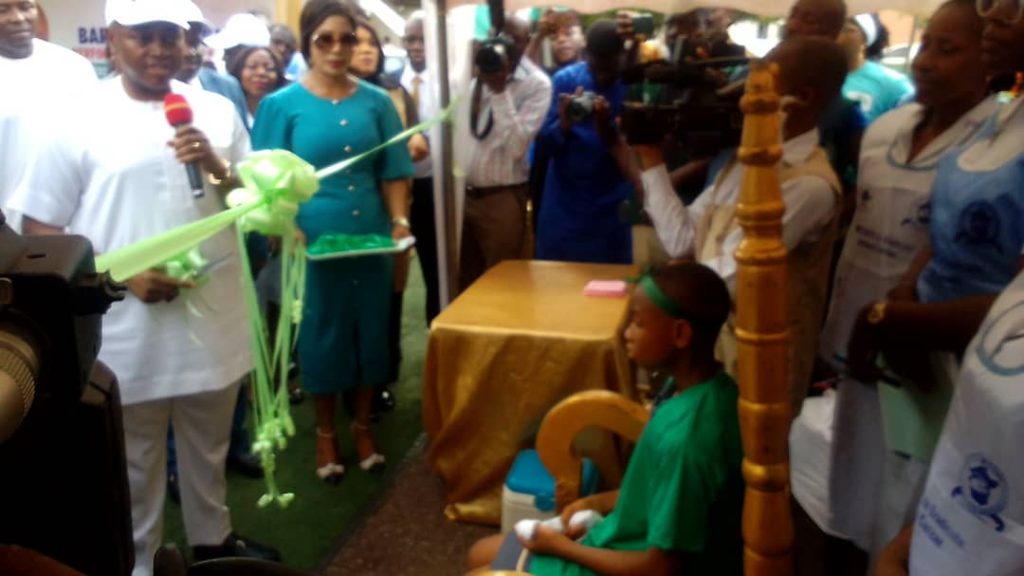 The executive secretary said that the Agency was not alone on this journey, adding: "We thank the Federal Ministry of Health with the NPHCDA for their doggedness in ensuring the achievement of this laudable project.
"I must not fail to also extend our profound gratitude to His Excellency, Dr Peter Mbah, for the massive support the agency has received and continues to receive; the Deputy Governor who directly oversees the immunization project of the state for his ever constant support.
"We also appreciate our parent ministry and our Commissioner for Health, Prof. Emmanuel Obi, for his passion to drive the Enugu State health sector to greater heights.
"We thank the CMD Parklane Hospital and our incredible partners (UNICEF, WHO, SYDANI) for staying so engaged with us during the past couple of months and that is why we are where we are today," he said.
In an address, the Commissioner for Health, Prof. Emmanuel Obi, said that cancer, especially cervical cancer, had continued to give those in the medical world a serious cause for concern.
"We will continue to engage in aggressive health promotion and prevention for the benefit of our people and these moves will raise awareness and participation of our residents in health programmes and projects," Obi said.
In a goodwill message, Mr James Chukwunwedu representing the National Primary Health Care Development Agency (NPHCDA), lauded the state government for contributing its counterpart fund for the vaccination as well as putting other logistics on ground for take-off of the HPV vaccine.
Speaking, Dr Adaze Ugwu, State Coordinator of WHO, said that her organization would continue to offer technical support to the state government of Enugu State in promoting health.
Ugwu said: "This, we have demonstrated in many ways including ensuring a successful roll-out of HPV vaccine introduction in the state. We commend other partners in the state for the support they have provided to make this campaign successful as well"
The HPV vaccination would be introduced into the Routine Immunisation (RI) schedule and would be available in our Primary Healthcare Centres (PHCs) for those that were missed. The HPV vaccination would eventually be given to girls aged nine years from 2025..
Author: Maureen Ikpeama