It was a moment of sober reflection, Wednesday, October4,2023 during the  valedictory session held in honour of the  Court of Appeal Judge, Hon. Justice Raphael Chikwe Agbo, of Calabar Division,  who died on July 4 ,2023.
In his tribute at the event held at the new Appeal Court, G.R.A.Enugu, the president of Court of Appeal, M.B.Dongban-Mensem, extoled Hon. Justice Agbo's virtues of humility, Justice, hardwork and contributions to the judiciary, urging legal practitioners to imibe the virtues Hon. Justice Agbo was known for.
He said,"Hon.Justice Raphael Agbo in his service to the judiciary for almost three decades out of which18 laudable years were spent in the Court of Appeal, proved himself to be a jurist of unimpeachable character who exercised uttermost decorum.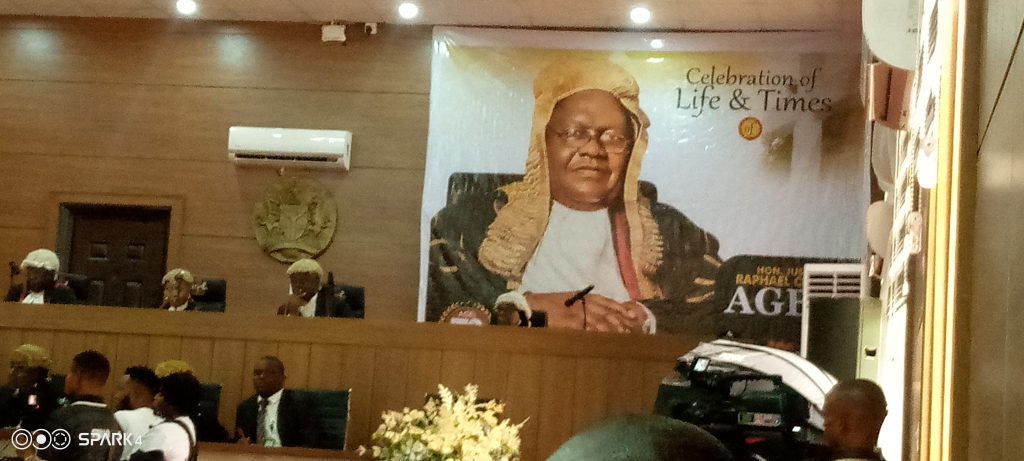 He described Hon. Justice Agbo as "an erudite and conscientious jurist, who strive for the attainment of Justice and in the processes creating an atmosphere of congeniality and unity , will be missed by all."
Talking about his contributions, Dongban-Mensem said,"even though Hon. Justice Agbo has transcended to the life beyond and is no more amongst us, his attributes and contributions to the development' of the law will continue to radiate in our hearts . His outstanding trade in the advancement of our jurisprudence has no doubt helped our jurisprudence to grow.
In his Lordship's journey of about three decades in the judiciary contributions were made which have expounded the law and served as priceless service to the nation and humanity.
Raphael Agbo, a quintessential jurist contributed immensely to the growth of the Nigeria Judicial system, undoubtedly, leaving an indelible foot print on the sands of time.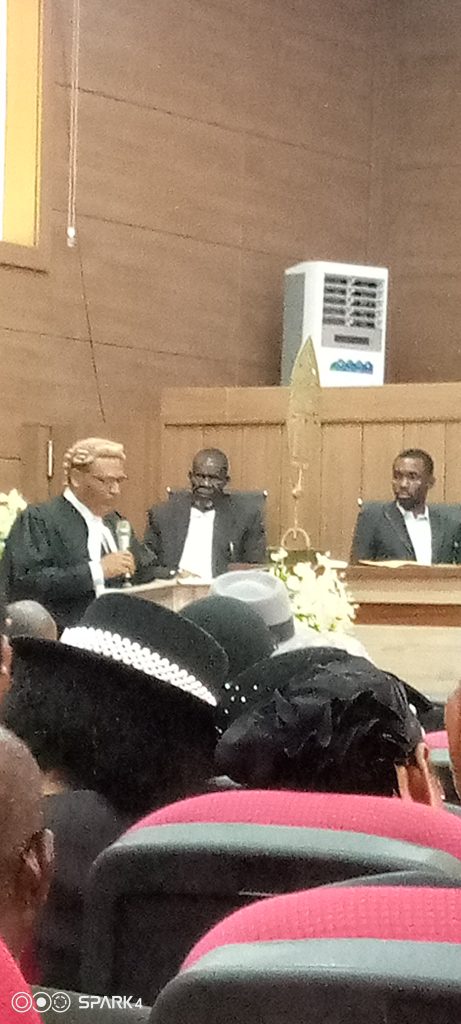 His Lordship impacted in different ways on his brother Justices and I. He exemplified the attributes of a respectful, humane, caring ,amiable, humble and fatherly figure to all who came into contact with him", the President said.e consoled the family of the late Judge
Late Hon. Justice Agbo was born on October 21st,1953. He star5ted  his career in  the judiciary in 1993 when he was appointed the Judge  of the High Court of Justice, Enugu on August 25th,1993.. He served with elevation to the CoHurt of Appeals on 25 the April, 2005, where he served  meritoriously for almost two decades.
Enugu state Governor, Dr. Peter Mbah, was represented at the event by the Deputy Governor, Ifeanyi Ossai.
All who presented tributes , spoke good oî  Hon . Justice Agbo . He was survived by his wife, Honorable Mrs Marbel Agbo and two children.
Author- Maireen iIkpeama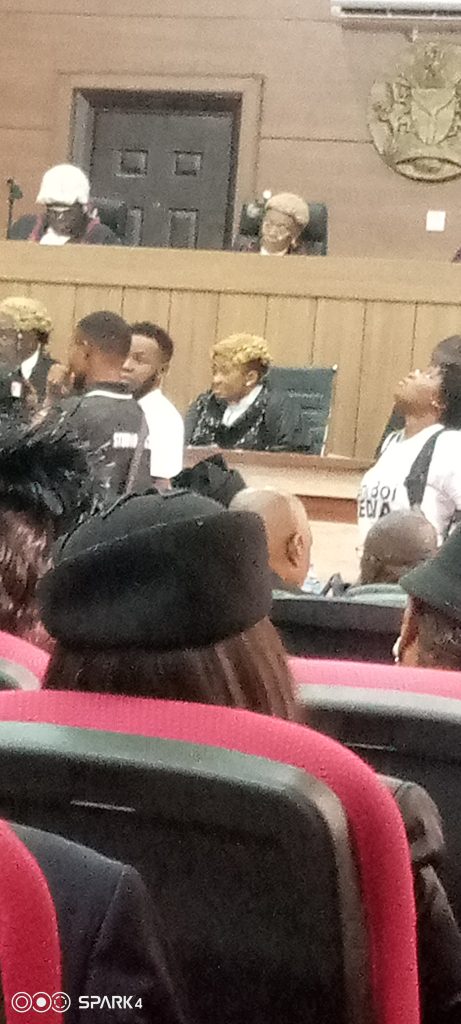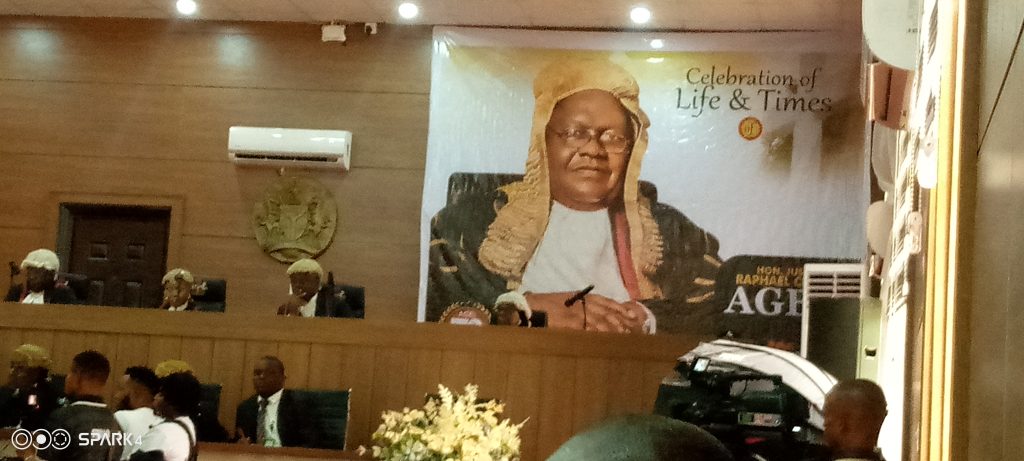 "
"
"