Abia state, Governor, Dr. Alex Otti, will on Thursday, October 5Th, 2023, deliver the Founders' Day lecture of the University of Nigeria, Nsukka (UNN)
Vice Chancellor of the University Prof. Charles Igwe ,disclosed this on Tuesday at a press briefing to mark the commencement of a week-long programme of event for the University's 63rd anniversary.

He said Otti would speak on the theme: "Petroluem Subsidy Removal: Dealing with the Challenges, Harnessing the Opportunities."
Igwe said Otti was chosen to deliver the lecture because he is a renowned and celebrated Economist and had worked with different banks before delving into politics.
"As you may know, Dr. Otti is a renowned and celebrated Economist. He had a remarkable career as a banker and rose to become the Executive Director of First Bank PLC and later, the Group Managing Director of the defunct Diamond Bank PLC," Igwe pointed out.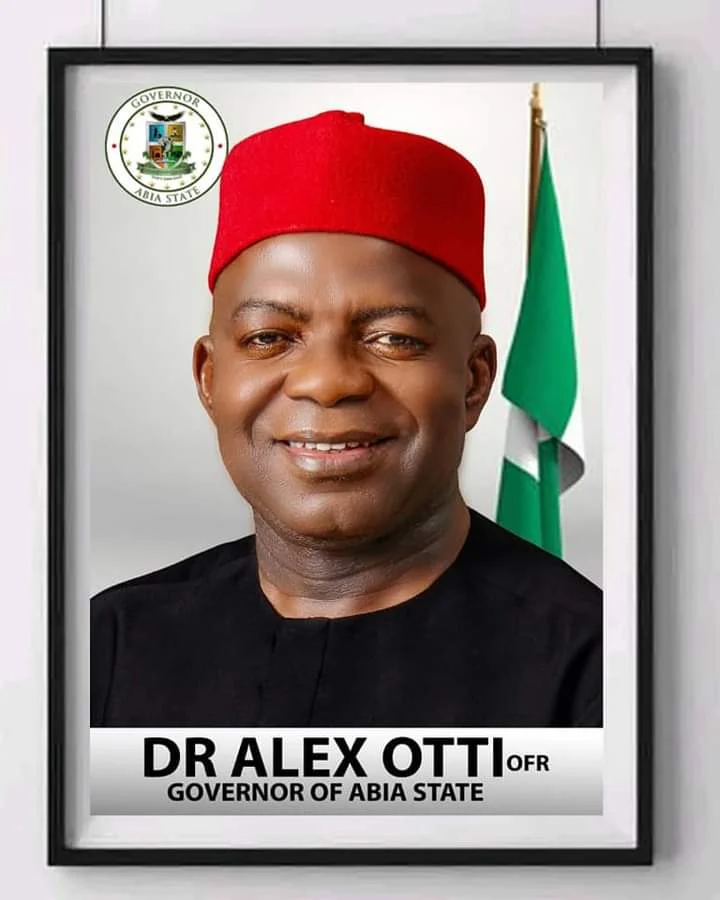 Igwe also disclosed that as part of the activities marking the celebration, on Friday October 6, 2023, Prof. Maduebibisi Ofo Iwe of the Michael Okpara University of Agriculture, Umudike would deliver a lecture on Alumni association titled: "Assessing the Impact of Alumni Association in the University of Nigeria, Nsukka."
The Vice Chancellor further disclosed that since inception, the University has produced over 200,000 graduates in different academic fields who are doing well in Nigeria and beyond, adding that the institution also produced about 60 generations of alumni.
"It is on record that the University of Nigeria now produced close to 60 generations of alumni and for our matriculation number the exact number of graduates produced so far by the University is over 200,000," he said.
Igwe however noted that while the University was making efforts to make the school great., part of their challenges is the high cost of running the school which include paying very high on redelectricity and deseil to run generators in the absence of power supply.
He said that on a monthly basis, the University spends over N80 million on electricity alone, a cost that is bearing down on their lean resources.
The Vice Chancellor ,mentioned some achievements the school had made under his administration. These included, getting capital allocation, NEEDS assessment and TETFund intervention, pointing out that such interventions had helped them to complete a number of projects and to embark on new ones.
He announced that their "dream of having a befitting Senate building is closer to reality than it has ever", he said.
Author: Maureen Ikpeama