Commissioner of Police, Enugu State Police command ,Kanayo Uzuegbu, Monday, 11/09/2023, received the Enugu State's Attorney General and Honourable Commissioner for Justice, Dr. Kingsley Udeh, alongside Principal Officers of the Ministry, who paid him a courtesy in his Office at State Command Headquarters, GRA, Enugu.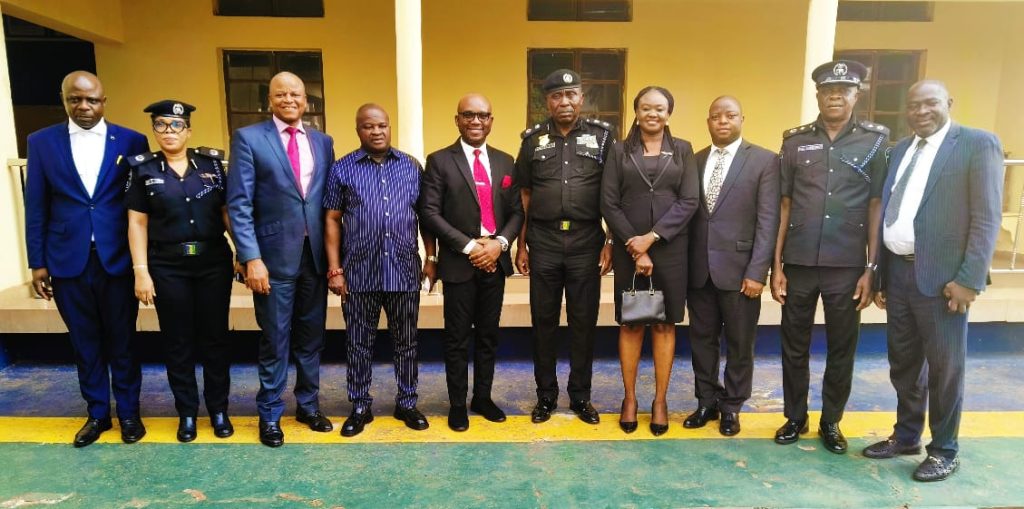 Ministry of Justice delegation with police team
During the visit,  the CP assured the Attorney General of the Police maximum cooperation and partnership with the Ministry, towards an effective security, criminal administration and the dispensation of justice in the State. 
He noted that the close working relationship that exists between the Police and the Ministry is such that cannot be erased or tampered with. He assured a stronger working relationship with them
 The Attorney General, earlier, told the Commissioner of Police  that the purpose of their visit was to familiarize with the CP,. He requested  for a continued partnership and support of the Police to ensure a seamless criminal justice administration in the State.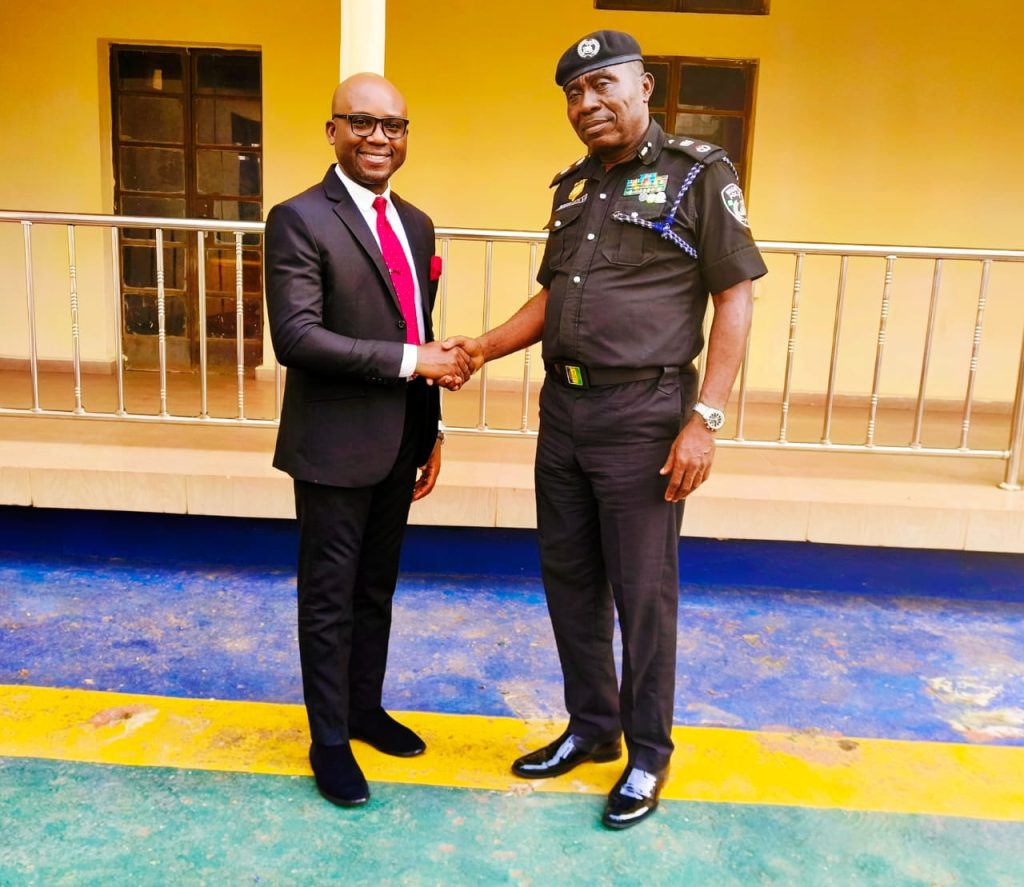 AG in handshake with the CP
Similarly, the Commissioner of Police also received the leadership of the Veterinary Council of Nigeria, Enugu State Chapter, led by its Chairman; the State's Director of Veterinary Services, Dr. Philip Ozoagu. 
He assured them of the Command's partnership towards the due enforcement of veterinary laws and the actualization of the Council's goals in the State.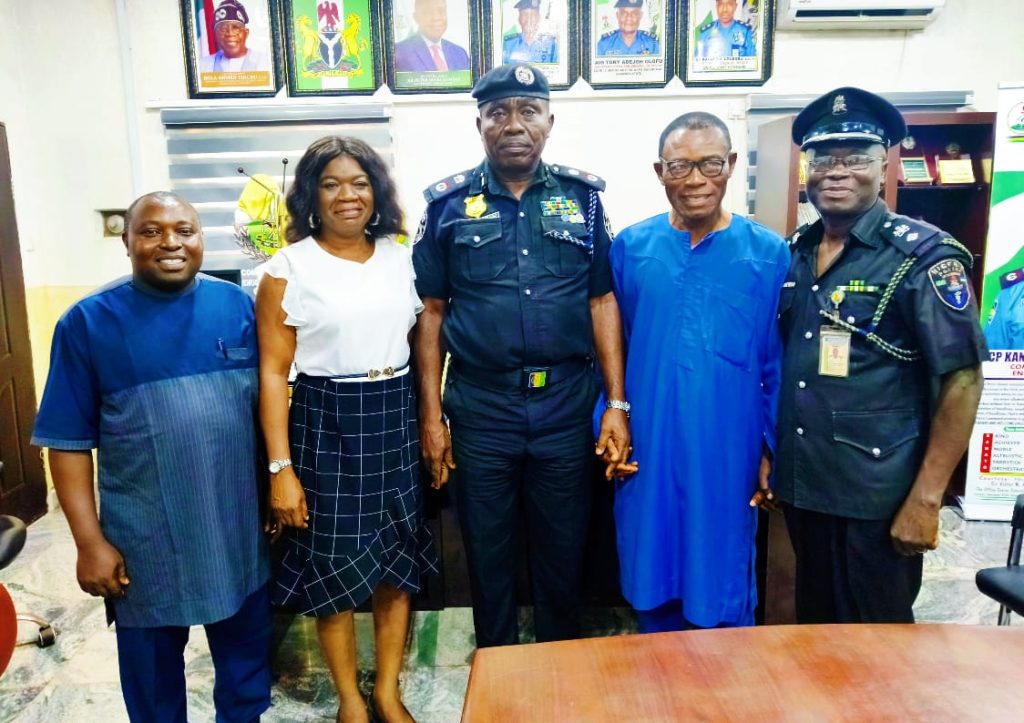 Vet. Council delegates
The Chairman of the Veterinary Council in the State in his speech , sought the support of the Police towards the enforcement of veterinary laws in the State.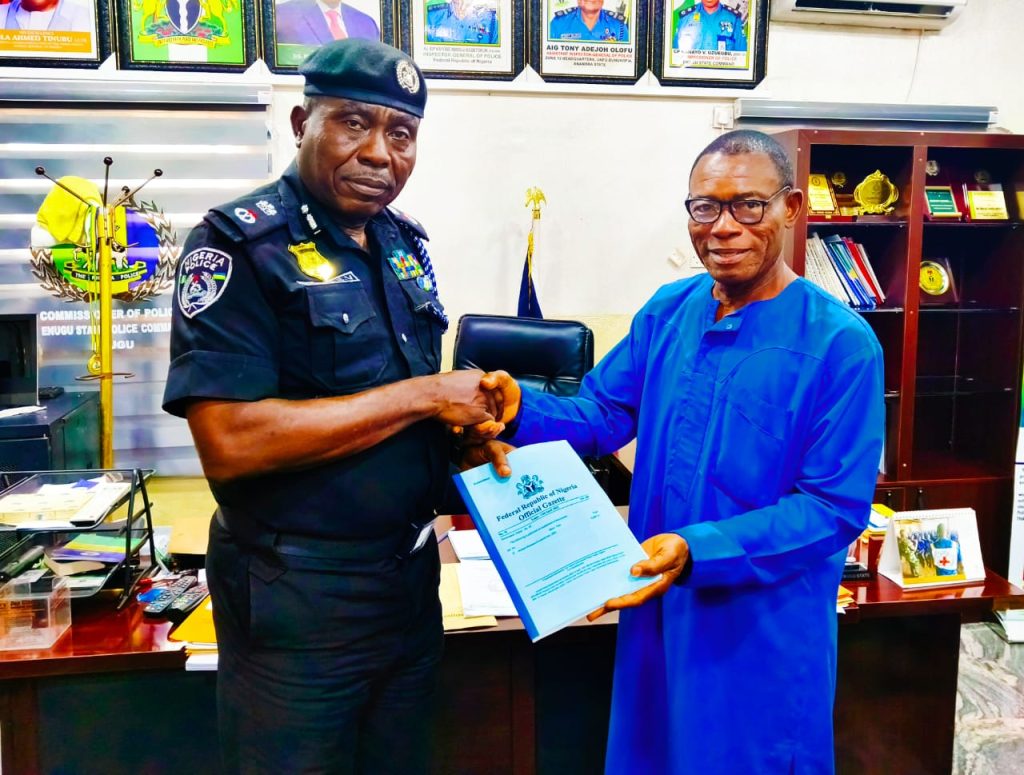 Vet. Council chairman presenting a gift to the CP
The CP was joined by his management team members and Staff Officers of the Command to warmly receive and interact with the visitors.
Author: Maureen Ikpeama