By Newslineglobal
Commissioner for Works and Infrastructure, Enugu State ,Engr. Gerald Otiji has urged the staff of the ministry to embrace the spirit of hard work and dedication to duty.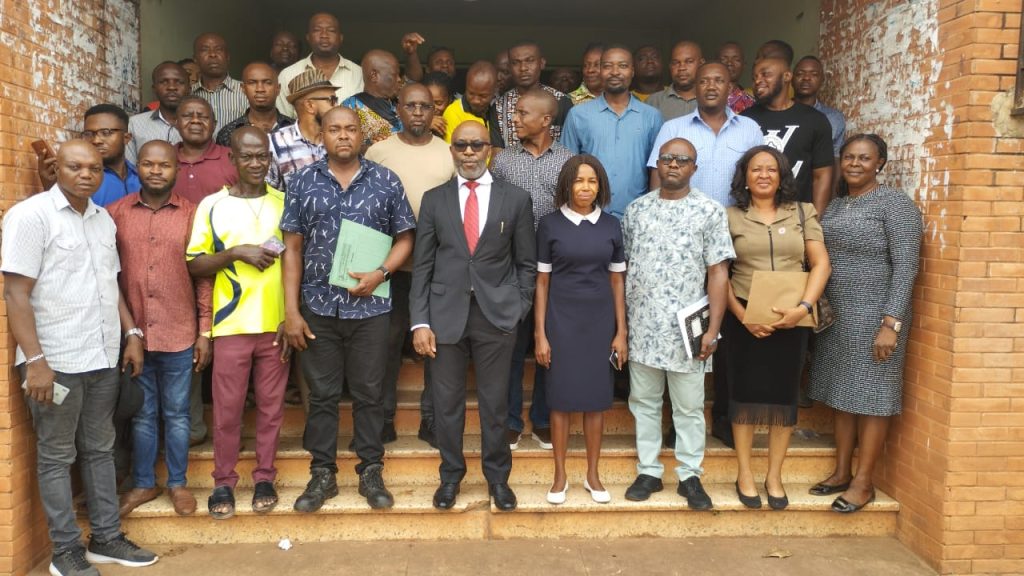 This was made known by the public relations officer of the ministry, Ngozi Ngene , in the press release she signed and made available to Newslineglobal on Tuesday.
According to Ngene, the Commissioner gave the task in his meeting with the management and staff of the Ministry of Works and Infrastructure at their office Premises.
The statement reads :"Within the period, Commissioner Gerald Otiji observed that the staff have good credentials and are very qualified to handle any projects given to them.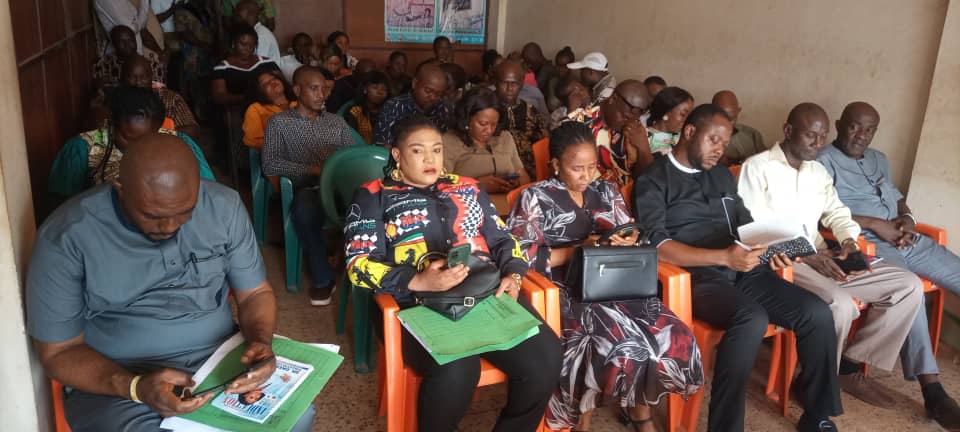 Meeting in progress
"Engr. Otiji stressed that he is available and open to provide all necessary support and direction to make the staff better and being useful to the State and country at large ,"So let's create that good soil for every one of us so that everybody in the ministry will germinate, grow, bear good fruits, that will satisfy both individual and collective aspirations", he said.
"He advised them to radiate passion, commitment and remain tenacious in their quest to have a new paradigm shift towards achieving the set goals of His Excellency Dr Peter Ndubuisi Mbah. " this will be my prime considerations for rewards and sanctions .
"Commissioner Otiji noted the challenges of the staff like poor working tools etc and pledged to treat them accordingly .
"The Commissioner advised the Staff of the Ministry to always to be punctual and have passion for their duties."Ngene said.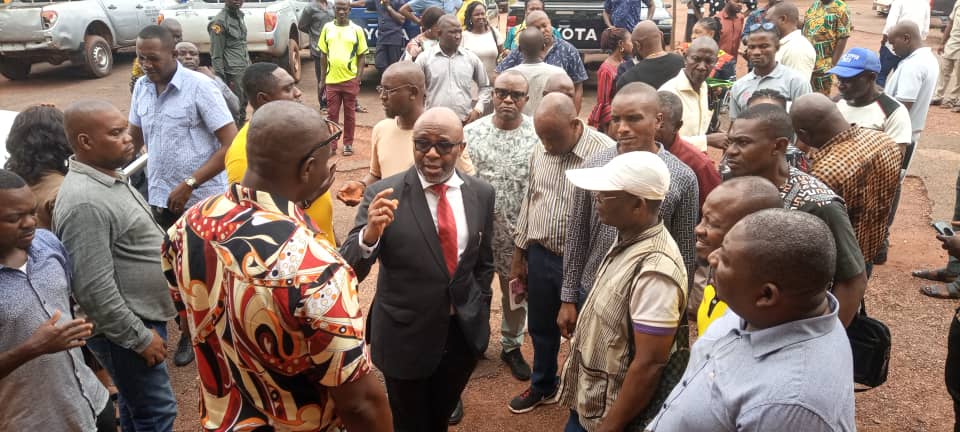 The Director of Finance and Accounts of the Ministry, Romanus Onodugo earlier , ,welcomed the Commissioner . He promised that they would imbibe the work ethics and regulations laid down by His Excellency Dr Peter Ndubuisi Mbah in moving the State forward.
Onodugo commended the Commissioner
for enriching the staff with his vast knowledge .