Enugu State Governor, Dr. Peter Mbah, has announced plan to build 20,000 mass housing with modern facilities for the state civil servants within the next one year.
He disclosed that when he received in audience, House of Representatives Ad-hoc Committee on Non-Remittance to the National Housing Fund (NHF) and Utilization of the Funds ,who paid him courtesy visit at Government House, Enugu, on Tuesday.
The governor said his government was passionate about prioritizing the welfare of workers in the state through various incentives which included the planned 20,000 mass housing.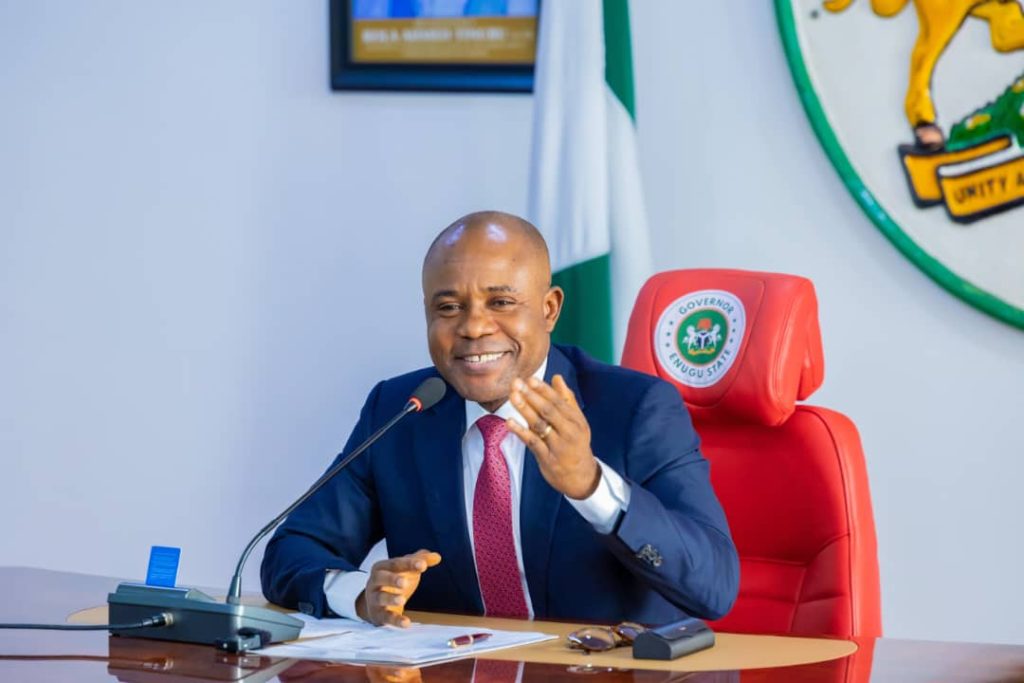 Gov Mbah
Governor Mbah, who said that the state had been playing major roles in the growth and development of the country, further added that Enugu State, under his government, would continue to meet up with its financial commitment for the welfare and well-being of the people.
"We will not only remit the 2.5% to the National Housing Fund, we will also engage the Federal Mortgage Bank of Nigeria for mass housing.
"We have allocated a large expanse of land for mass housing, and we are going to construct 20,000 mass housing for our workers.
"Our goal is to ensure that workers have access to housing upon retirement,"he said .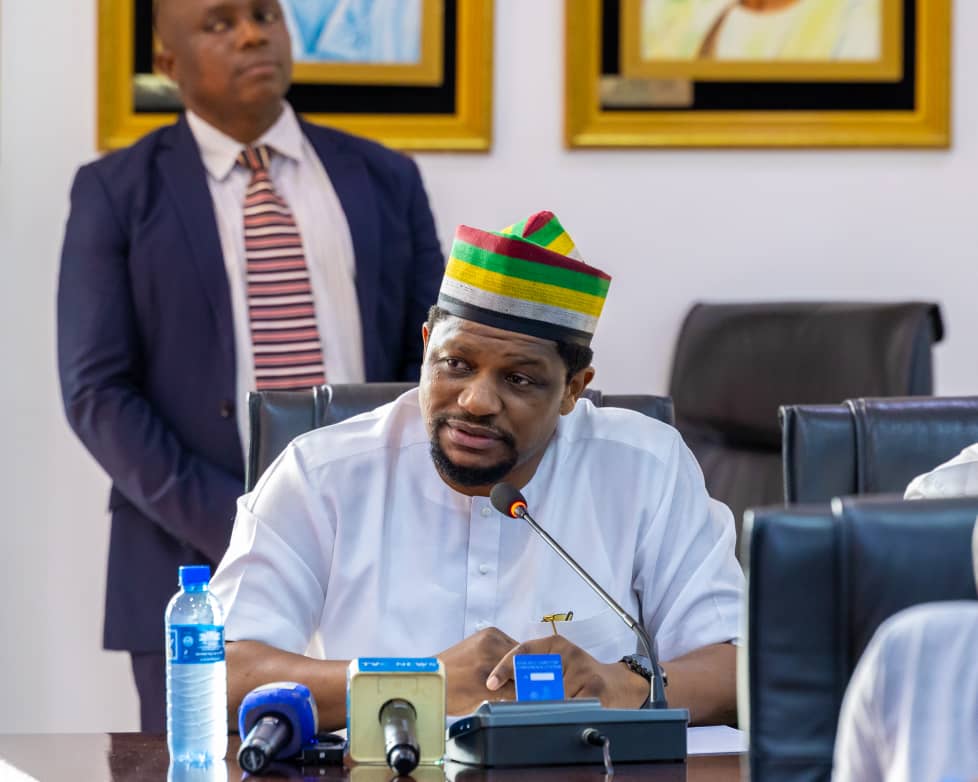 Bagos
Earlier, the chairman of the ad-hoc committee ,Hon. Dachung Bagos said
that their mission to the state was part of their mandate to visit the 36 states of the federation, to investigate the level of compliance of remittance to the NHF by states and its utilization, stressing that the NHF Act 1922 presently under consideration for amendment "provides that every public worker, including the private sector is to contribute the 2.5% into the national housing fund".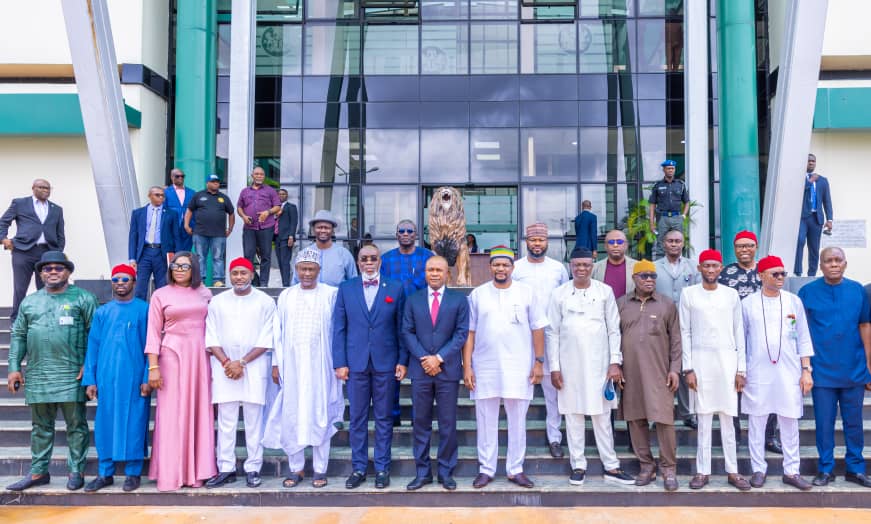 He commended the governor for his efforts in ensuring that the state government was up to date in terms of compliance and remittance to the NHF.
Hon. Bagos enjoined local governments in the state to emulate the commendable steps taken by the Governor.
.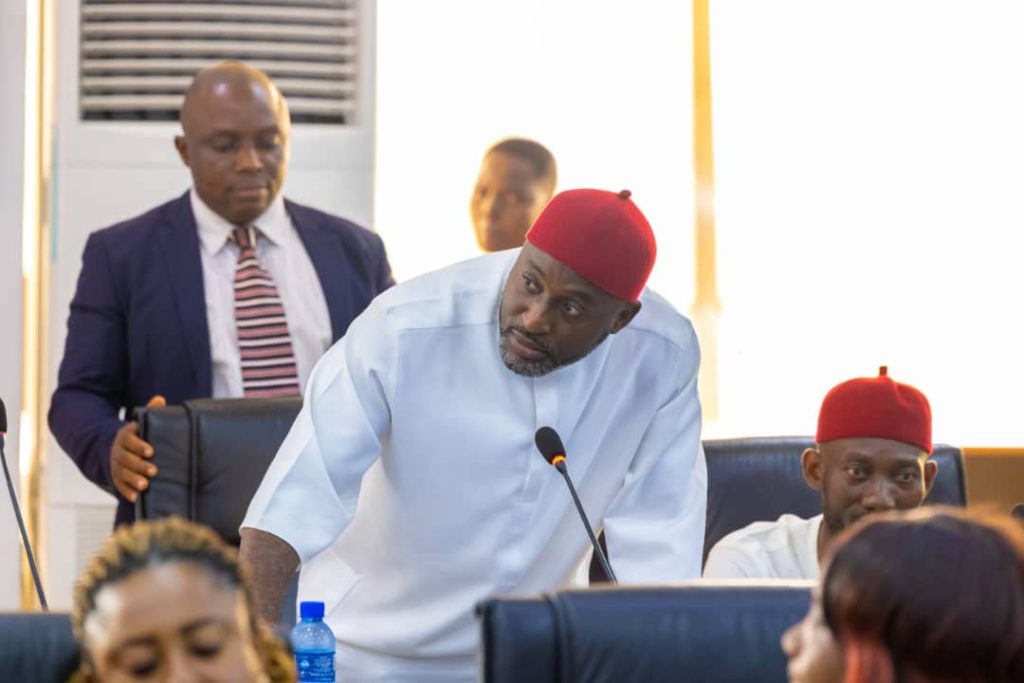 He said the choice of Enugu State as the first state in the federation to visit was predicated on its commitment to the welfare of its workers, assuring that the remittance would inspire them to allocate more housing to the state.
The Ad hoc Committee urged the governor not to rest on the successes recorded by his administration but to do more in ensuring availability of more housing in the state.
Author: Maureen Ikpeama