Senate President, Dr Godswill Akpabio ,Friday ,assured Enugu state Government of the Federal Government's readiness to partner the state on revatilisation of the nation's economy and security of lives and property.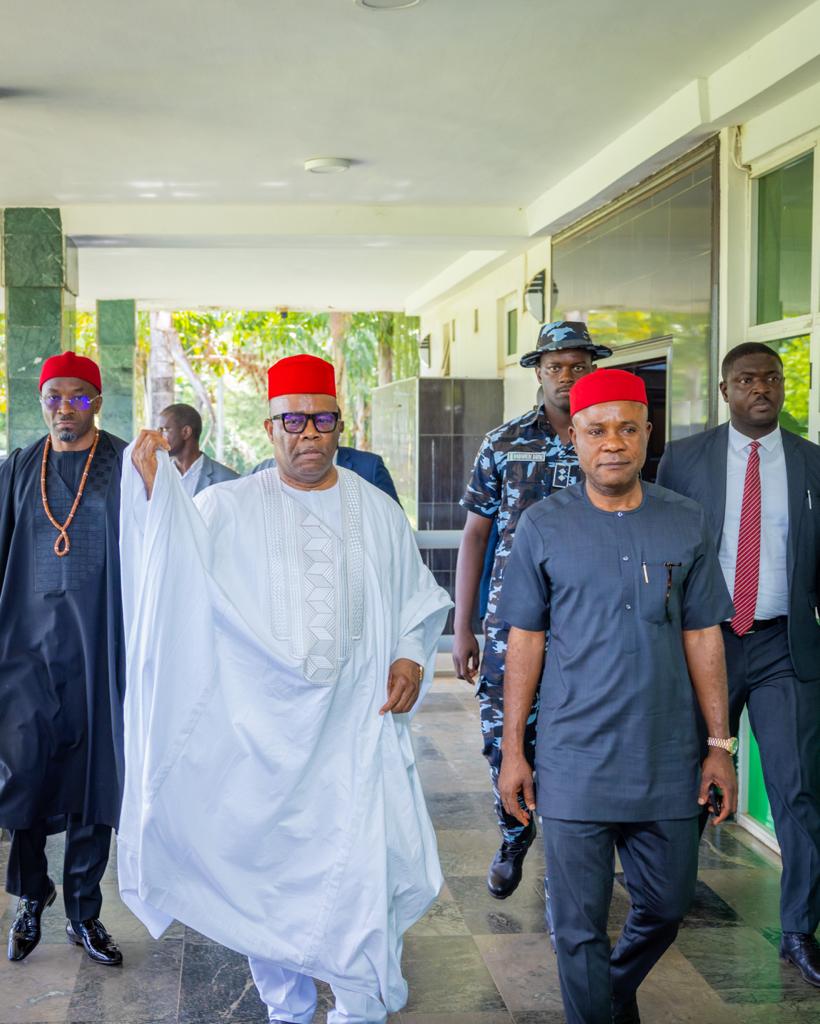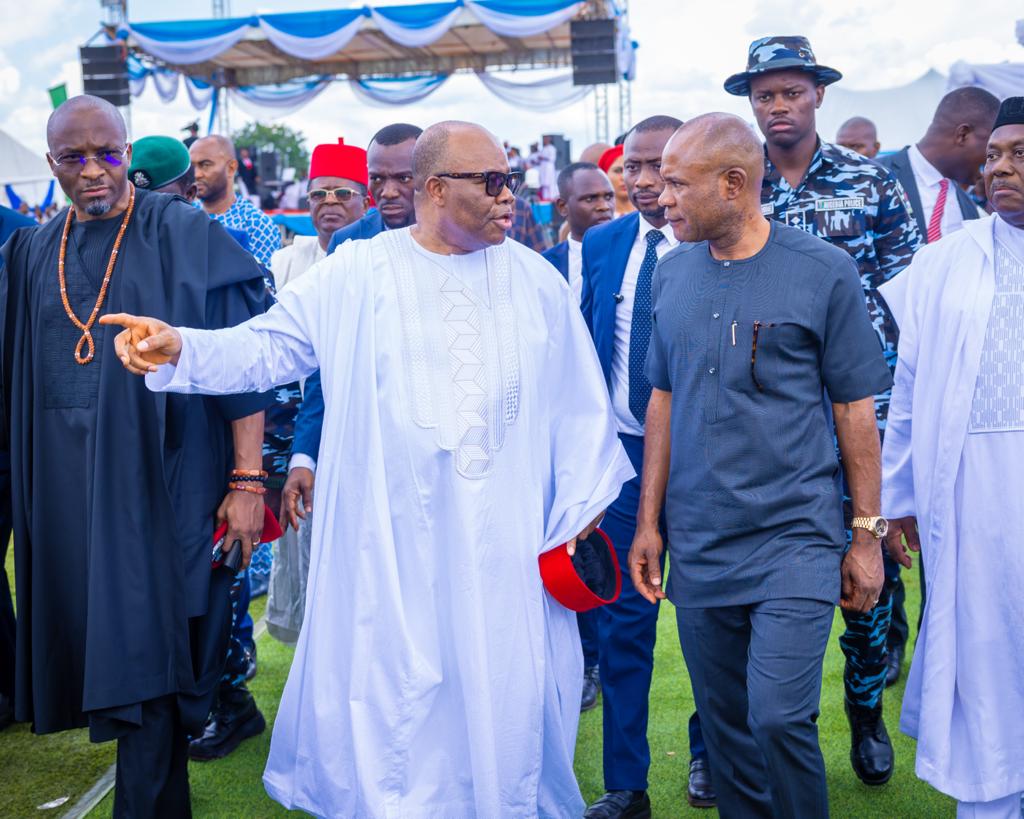 He gave the assurance, when he led Federal Government's delegation to the funeral of Lady Jane Nnamani, wife of the former President of the Senate, Senator Ken Nnamani, on a courtesy visit on the Governor of Enugu state ,Dr Peter Mbah, at the Government House, Enugu,
on Friday.
Speaking,Akpabio stressed that election was over and it was time for governance, which called for cooperation across party lines.
"It is customary that coming to a place like this, we should pay you respect and to assure you that the government, which sent us to console Senator Ken Nnamani and the good people of Enugu State, would require your cooperation and the cooperation of all the stakeholders and practitioners of governance in Nigeria, irrespective of political parties, in order to the develop the country.
"In the renewed hope of the administration, we want to work with you. We believe that time for election has passed and now is time for governance. The president's interest is to work with all the states in Nigeria, and we can focus on the two most important issues: revitalising the economy, and securing the lives and property of our people", Akpabio said..
Responding, Governor Mbah assured the Federal Government's delegation of the readiness of his administration and the people of Enugu to collaborate with the government for the good of the state and the nation.
"We are hoping that the partnership and the collaboration you made reference to is one that we are going to grab.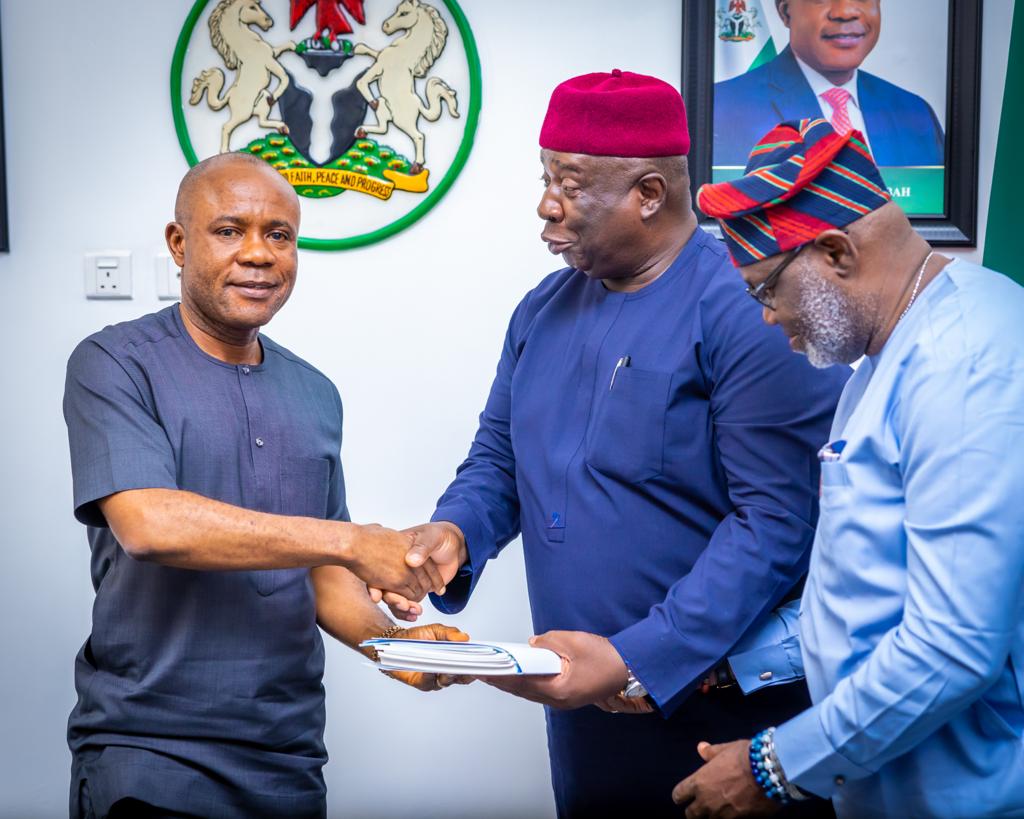 "When we addressed our people, we expressed humungous vision; vision that was anchored on collaboration and partnership. That was why I spared no time in going to have a meeting with the President to get his buy-in into the vision we expressed to our people. We also talked about the security of lives and property".
He commended the Federal Government for its readiness to work with all stakeholders across party divides to move the nation forward.
Senator Akpabio was accompanied by the Secretary to the Government of the Federation, Senator George Akume; Deputy Speaker of the House of Representatives, Hon. Benjamin Kalu; Special Adviser to the President on Security, Mallam Nuhu Ribadu, among a host of other lawmakers, federal functionaries, and party leaders.