Enugu State Governor, Dr. Peter Mbah, says the state would host an Enugu State Sports Festival in 2024 as part of the programmes to reposition sports in the state and also prepare Enugu for the next National Sports Festival (NSF), coming up in 2025, where the state targets one of the top-three positions.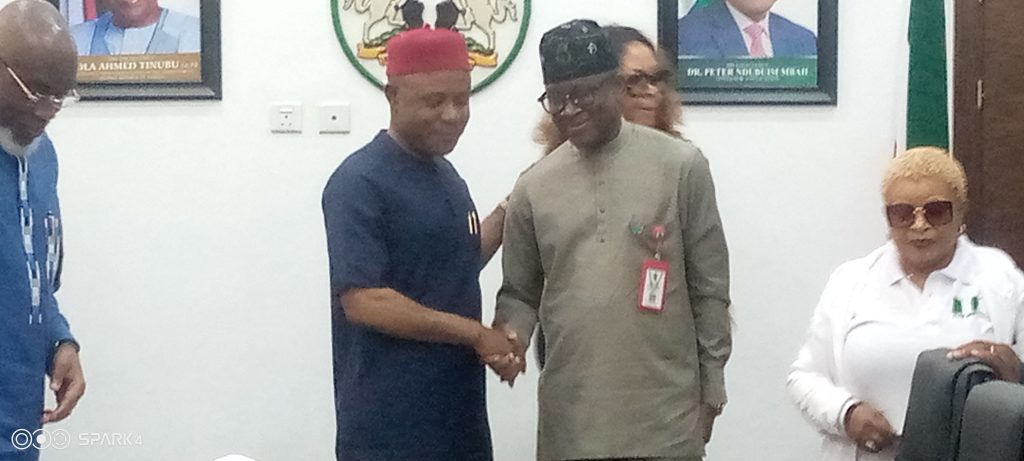 Pix- Gov Mbah in a handshake with Send. Enoh
He disclosed this at the werkend, when he received in audience, tthe Minister of Sports Development, Senator John Enoh, who paid him a courtesy visit in his office during a working visit to the state.
The Governor decried the decline in sports development in the state, saying,  the positions occupied by the state in the past 20 years do not represent the history of the state as home for champions in various sports fields.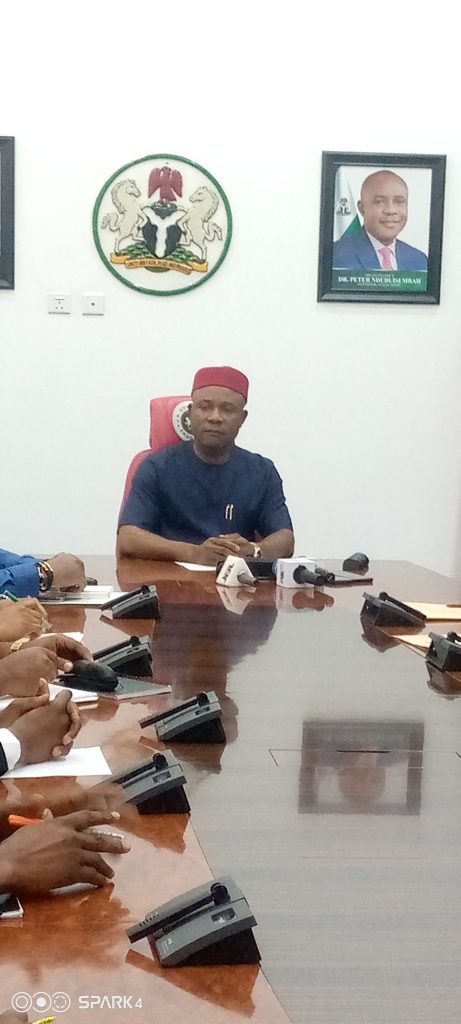 Pix- Gov Mbah
He said his administration had designed a state sports policy, which sees sports beyond recreation and entertainment, but as a huge business and investment platform, explaining that the state would host a sports summit in 2024 to harness its investment potentials in sports.
 "We have designed a comprehensive policy document on sports. Just like the current Federal Government, we see sports as a revenue generation sector. And that is essentially how we have designed a lot of our policies around sports.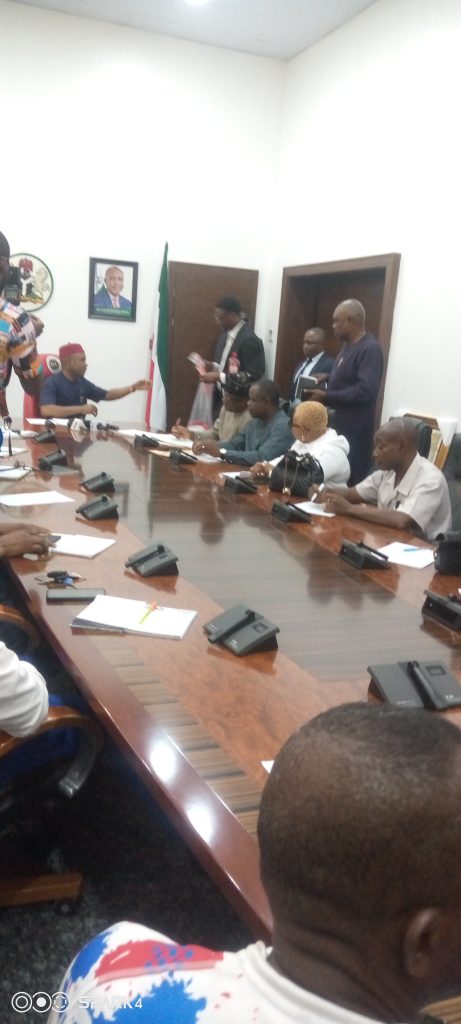 "Sometime next year, we will be hosting a sports summit where we will be showcasing the investment opportunities that we have in our sports sector; and we are going to be extending our invitation to you and other sports sector stakeholders and investors.
"Enugu has always been a home to sports legends in all fields, not just football. It also has the history, reputation, and passion for sports. So, we want to bring Enugu back to that past glory as a city and a state for sports legends. We have raw and unharnessed talents, which we want to groom to become world talents.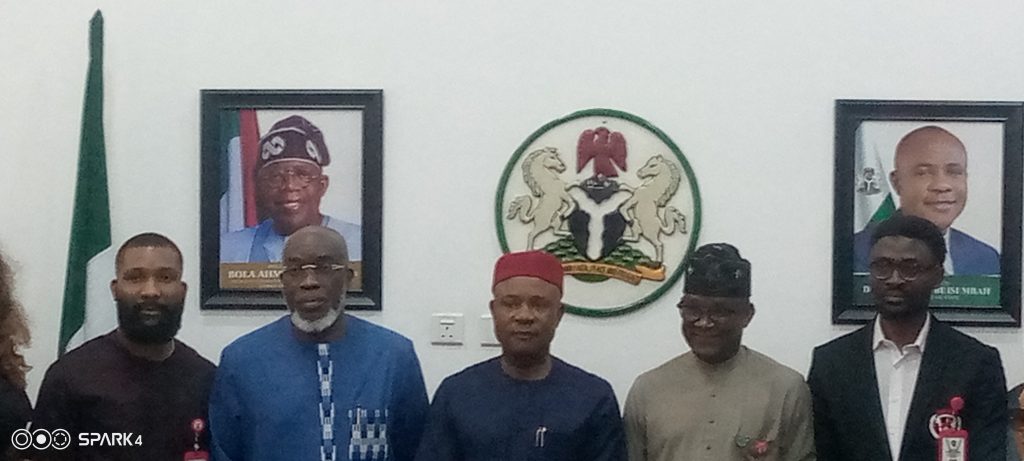 Pix- Ekweremadu Jnr.,Prof Onyia, Gov Mbah, Sen Enoh
"We have initiated a couple of programmes. Next year, we are going to have our own Enugu State Sports Festival; and the idea is for us to raise that awareness that we can actually build these talents and groom them so that they become future legends.
"We think that the records we had in the last 20 years do not reflect who we are. Our target is to see that we come within the top three in the next National Sports Festival; and part of why we want to have our own internal sports festival next year is essentially because we want to build the team that we can go with to do Enugu State proud".
On facilities development and quest for hosting rights of the NSF in the near future, he said: "We also have a couple of sporting facilities in the state, which we have already scoped for intervention in terms of reviving them and investing hugely in that area.
"We are also looking at hosting the National Sports Festival in no distant time. So, we will be able to invite you next year to come back to Enugu so you can look at the facilities we have put in place in the area of infrastructure. By then, I am sure you will have no hesitation to accord Enugu State the hosting rights of the 2025 or 2026 National Sport Festival",Mbah said.
He added that the government had moved swiftly to refurbish the Nnamdi Azikiwe Stadium, which turf, track and field and outdoor facilities would be ready for use in the next few weeks. He called for help from the Federal Government  towards the rehabilitation of sports indoor facilities to groom skills of the youth in basketball, tennis, handball and all the indoor games.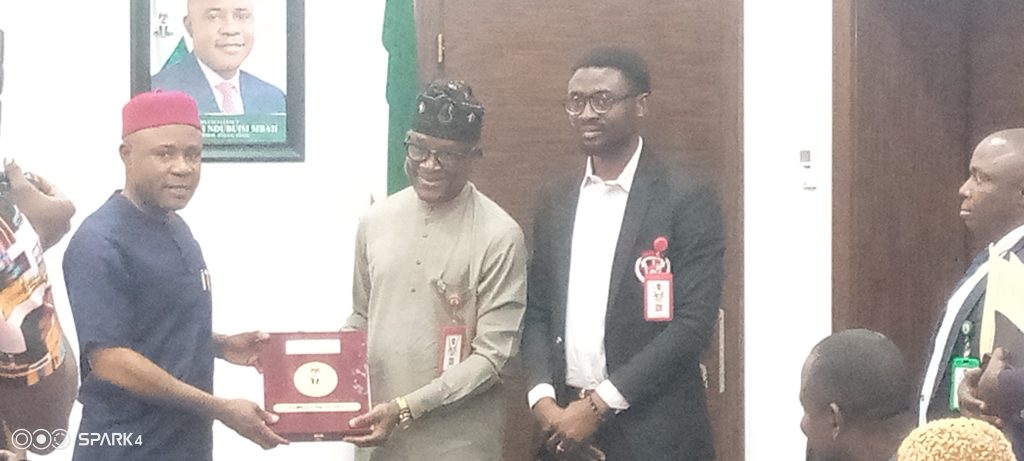 Pix- Gov Mbah's making presentation to Send Enoh
Earlier, the Minister of Sports Development, Senator Enoh, hailed Governor  Mbah's initiatives in sports development. He expressed Federal Government's eagerness to partner with Enugu in grassroots sports development.
"The Federal Ministry of Sports Development has fixed a number of offices across the country. Enugu is the headquarters of one of these zonal offices and each of these zonal offices has a Zonal Coordinator and other Zonal members of the Ministry because our goal is to give attention to grassroot sports development.
"We can't achieve anything meaningful in terms of sports development without the grassroots of sports.
"So, my mission in Enugu today is to inspect the zonal office, meet with the Coordinator and other staff, and use this opportunity to introduce our Zonal Coordinator here in Enugu", he said.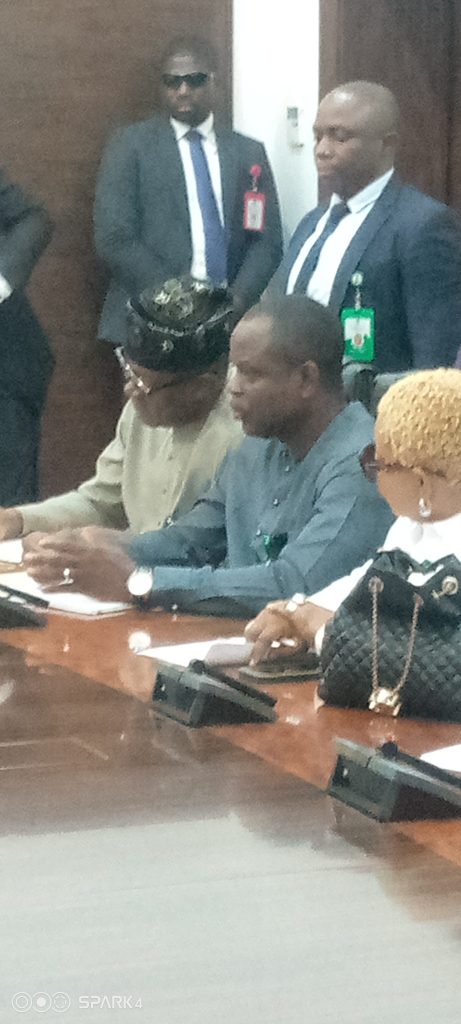 In attendance were the Secretary to the State Government, Professor Chidiebere Onyia, Commissioner for Youths and Sports, Barr. Lloyd Ekweremadu, General Manager of Rangers International Football Club, Amobi Ezeaku, Governor's Senior aides among others.
Author: Maureen Ikpeama