Enugu state Governor, Dr Peter Mbah has
called for support for Agricultural development', expressing commitment to food security both for local consumption and exports .
He made the call ,Tuesday, during the celebration of the 2023 World Food Day , held at the Enugu State ministry of Agriculture and Agro Industrialization,Enugu.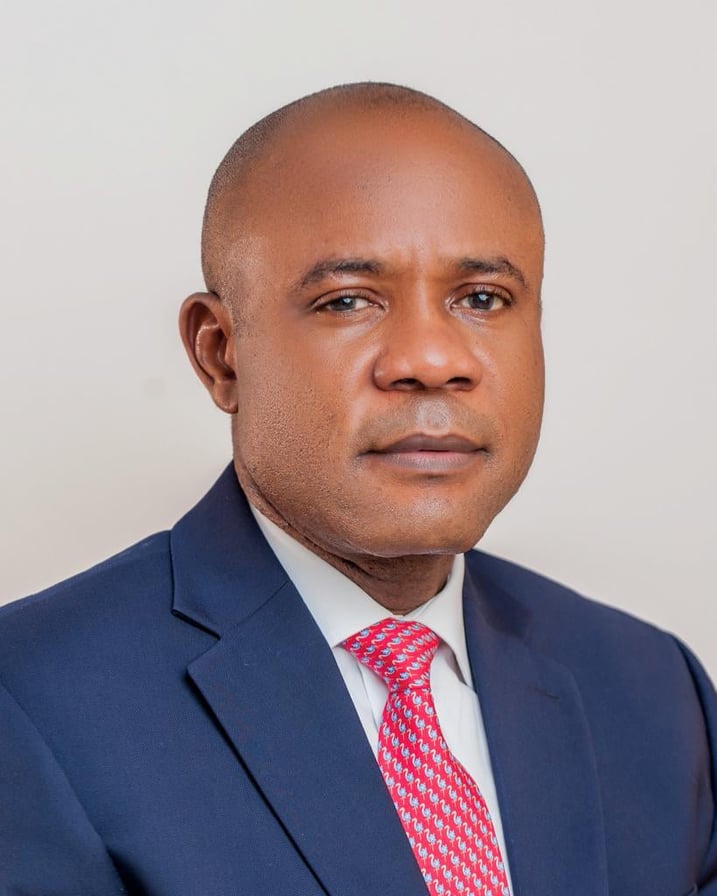 Pix- Gov Mbah
The Governor who was epresented by the Secretary to the State Government, Professor Chidiebere Onyia, disclosed his administration's commitment to eliminating poverty, and increasing the Gross Domestic Product, GDP of the state, as well as creating jobs through agriculture.
Mbah said the state government was intensifying efforts to grow the economy of the state from $4.4 billion to $30 billion through massive investment in agriculture by attracting investors, empowering the farmers  and opening the rural economy of the state.4nspecting the various categories of food items exhibited at the event, lauded the farmers in the state for their efforts in producing different types of foods, maintaining that his administration would ensure that Enugu farmers enjoyed the best support to help boost the economy of the state.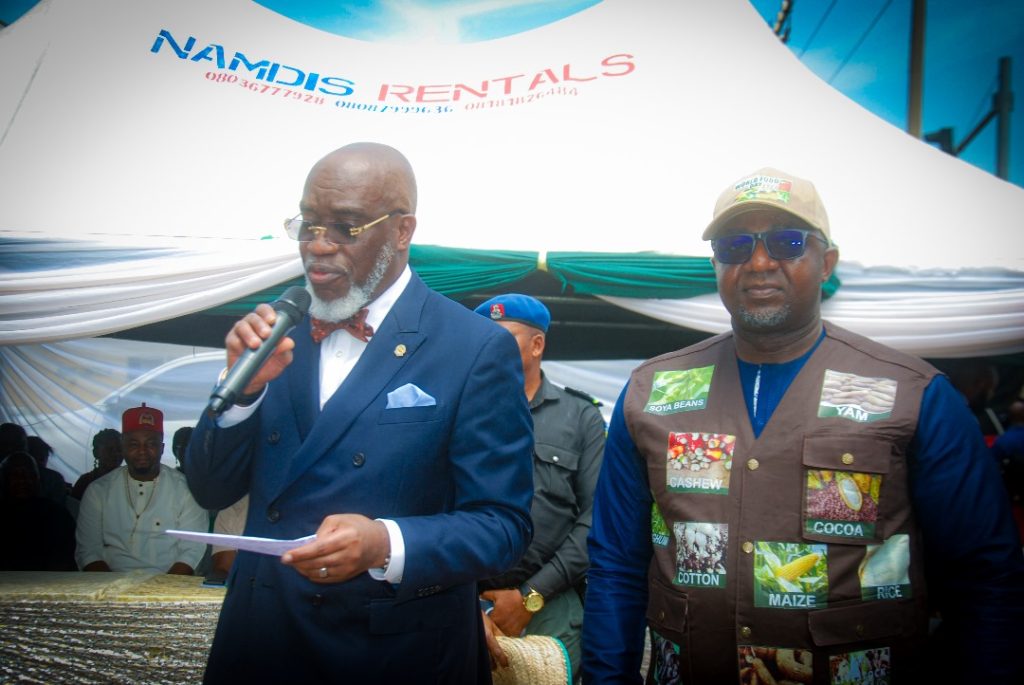 "pix-SSG,Prof Onyia(L)Hon.Ubro(R)
The farmers and farming are going to be a very critical tool for us to eliminate poverty. Farming is going to play a pivotal role in our quest to grow the economy of Enugu State. We have said that we will grow the economy of the state from $4.4 billion to $30 billion and we cannot  this without making massive investment in our agricultural sector. 
"We have seen the products we have comparative advantage on, and I must say that it is heartwarming. We want to assure food security in Enugu, and we are hoping that by the time we gather here next year, there won't be enough space for us to display our farm products," he said.
Declaring the event open, the Governor described the theme of the event, "Water is Life, Water is Food. Leave No One Behind"", as  apt. He said the theme  was  aimed at highlighting the critical role of water for life on earth and water as the foundation of our food.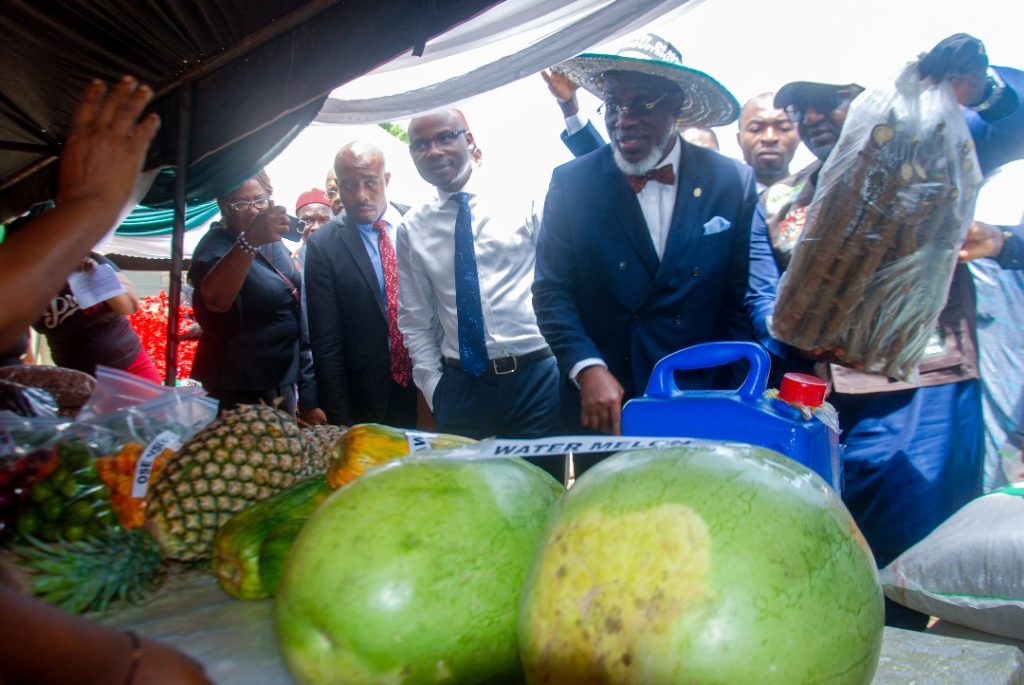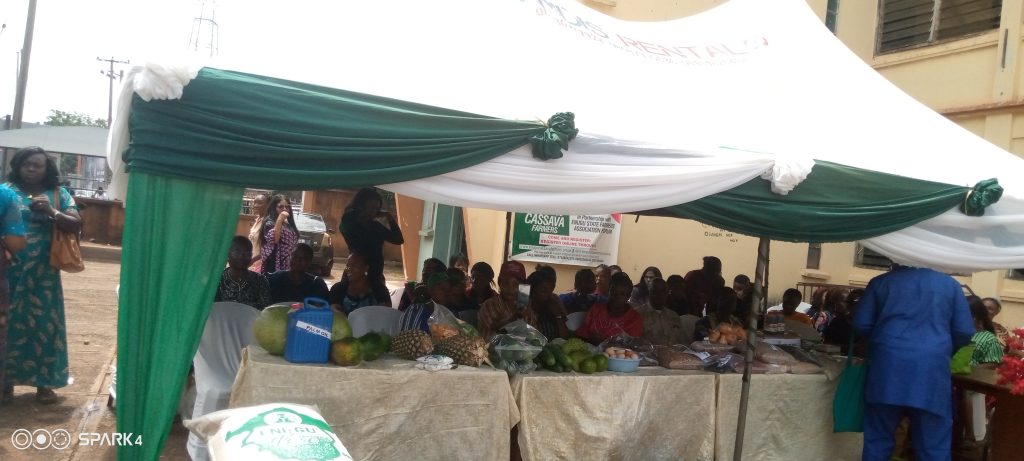 He said that Enugu State has agricultural products that have comparative advantage, noting that the sector will become the state's key economic enabler.
In his speech, Commissioner for Agriculture, Hon Patrick Ubro, urged people to reflect on the positive strides the state Government has taken in the provision of water and its impact on agricultural landscape.
He also urged them to ber in empowering our farmers and ensuring food security for all. It is a testament to the fact that when we prioritize the needs of our communities and work together. 
The commissioner said, "World Food Day serves as a global reminder of the intricate connection between water and food. It underscores the indispensable role that water plays in ensuring food security and nutrition for all. Water is not just a precious resource; it is the lifeblood of agriculture and the key to sustainable development.
Ubro observed  that Governor Mbah has achieved a significant milestone in water provision efforts.
SSG,Prof Onyia
"As many of you are aware, His Excellency, the Governor made a solemn promise during his campaign to ensure the provision of water to Enugu metropolis and rural communities within 180 days of office. I am proud to announce that this promise has been fulfilled even before the projected deadline with over 50million liters produced daily now in Enugu..
"Our rural communities, which have long suffered from water scarcity, can now have hope of accessing clean and safe water for their daily needs. This achievement is a testament to the Governor's dedication to fulfilling his campaign promises and improving the lives of our citizens.
"With reliable access to water, our farmers can now engage in year-round farming activities, increase crop yields, and diversify their agricultural practices. This will not only enhance food production but also contribute to rural development, poverty eradication, and improved livelihoods. It is a remarkable step towards achieving sustainable food security in Enugu State.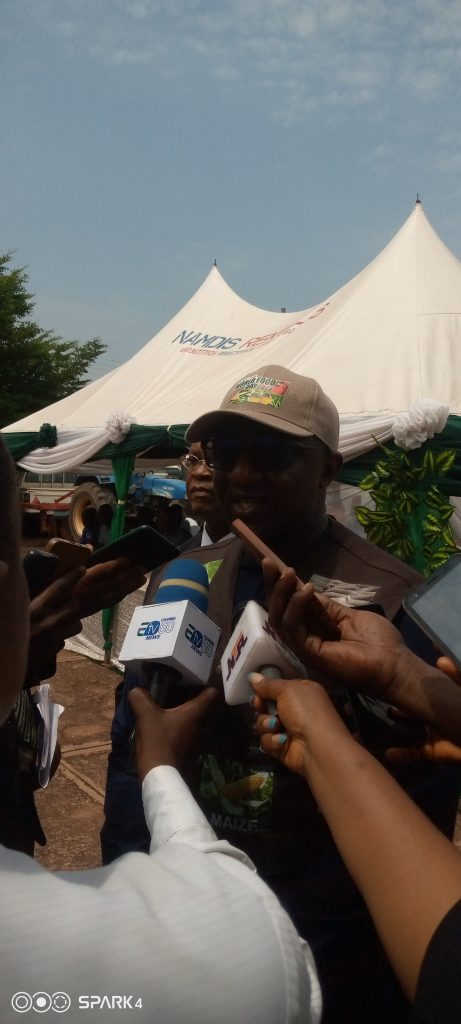 Hon. Ubro
"As we celebrate World Food Day today, let us reflect upon the positive strides we have taken in the provision of water and its impact on our agricultural landscape. Let us recognize the transformative power of water in empowering our farmers and ensuring food security for all. It is a testament to the fact that when we prioritize the needs of our communities and work together, we can overcome even the most significant challenges. must remain vigilant.
"However, our journey does not end here. We invest in water infrastructure, conservation practices, and community engagement. Climate change and population growth present ongoing challenges that require our attention and proactive measures. Let us build upon our achievements and strive for even greater accomplishments in the future. I call upon all of us gathered here today to celebrate not only the provision of water but also the potential it holds for our agricultural sector,Ubro said.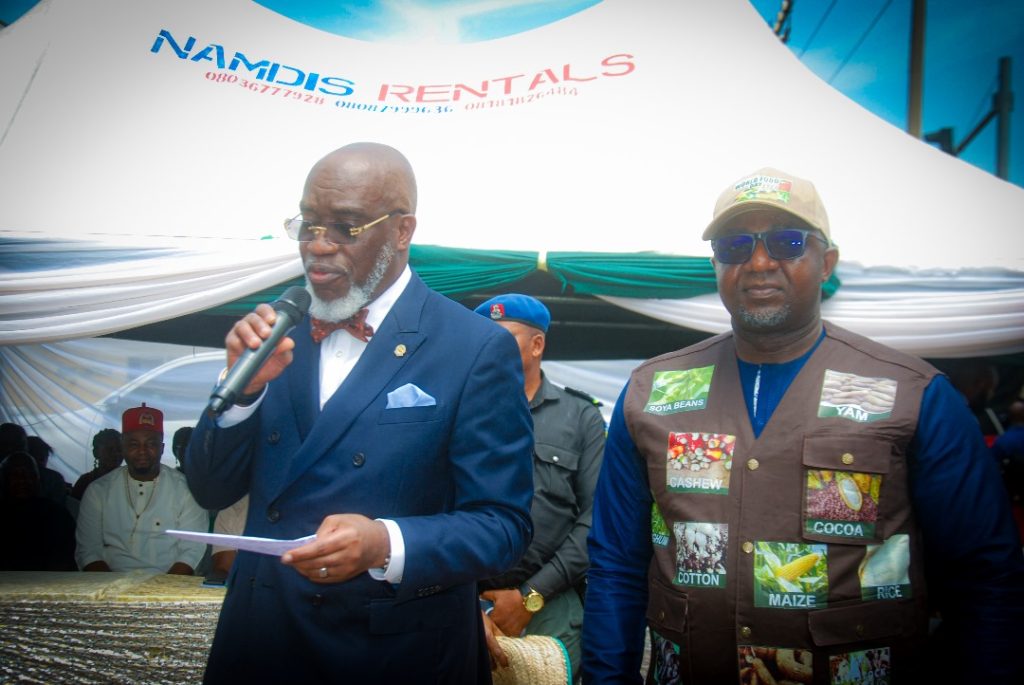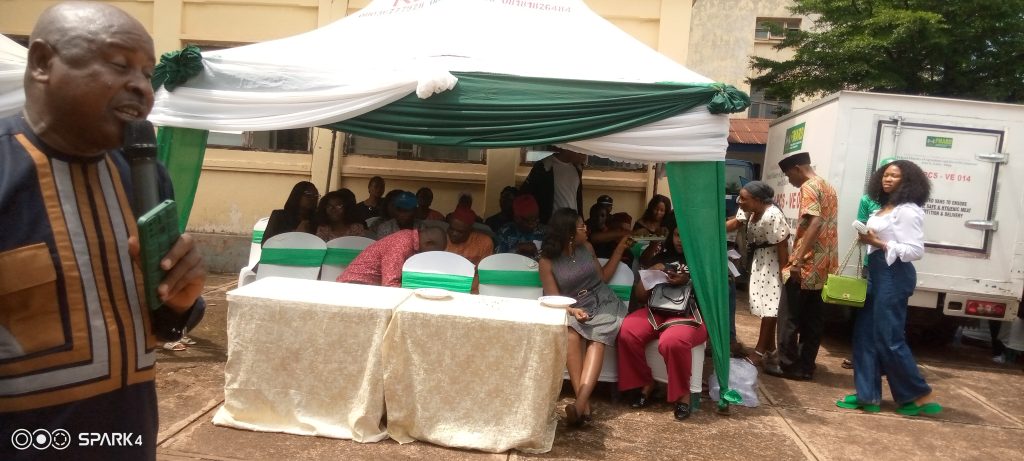 Ubro said the ministry has created awareness on the potentials that abound in Enugu state in the area of agriculture, as well as training the farmers on how to improve their productivity.
He said the ministry has Introduced good seeds to farmers and has educated them on new agricultural practices that would enable them to know how to process their farm produce in order to end post harvest losses.
He expressed the ministry's readiness to move from manual to mechanised system of agriculture, disclosing that plans were underway to ensure that farmers in the state begin to use contemporary farming technologies for cultivation.
In a remark, the chairman , House committee on agriculture, and the chief whip, Enugu state House of Assembly,, Hon Ejike Ezeh acknowledged the importance of agriculture in the present realities. He said the State House of Assembly committee on agriculture under his chairmanship would continue to move and support motions aimed at improving the living standards of the people through agriculture.
Hon Ezeh who represents Igboeze North constituency 1, while commending governor Peter Mbah for his approach to people's plights and leadership style, noted that the agricultural sector has all it takes to diversify the state economy and attain the state government's goal of moving the GDP from its current status to 30 billion dollars.
The 2023 World Food Day was marked on October 16, 2023, but Enugu state Government observed it on October 31, 2023 .
Author: Maureen Ikpeama