Enugu State Government has commenced the sealing of all sites involved in the excarvation of sand and gravvel within the state.
This was to ensure full compliance of the One-thousand naira(N1,000) approved per tipper loads
Commissioner for Environment and Climate Change, Prof. Sam Ugwu, and the Special Adviser to the Governor on Energy and Mineral Resources, Kingsley Nnaji, Monday, October 30,2023, led an enforcement team to enforce the directive at various locations in Ugwu-Onyeama and Nsude, situated in Enugu North and Udi Local Government Areas.
Briefing news men after the exercise, Commissioner for Environment and Climate change, Prof Ugwu, reaffirmed the government's stance on the levy, emphasizing that the one-thousand naira levy is comparably modest when contrasted with the levies in neighboring states like Ebonyi and Anambra, where similar charges can reach up to eight thousand and three thousand five hundred naira respectively.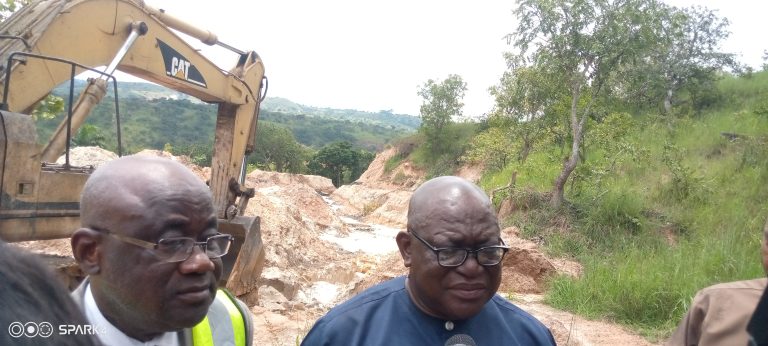 Pix- Nnaji( Left) Prof Ugwu(Right)
He said the levy is a means to generate revenue for infrastructural development, asserting that both the land and roads are government property, justifying their right to impose such levies to enhance resources for public service.
He also expressed the government's willingness to engage in further discussions with the tipper drivers' union, while reiterating that the sites would remain sealed, under the vigilant oversight of security patrols operating around the clock.
On his part, the Special Adviser to the Governor on Energy and Mineral Resources, Kinsley Nnaji, conveyed their ongoing efforts to sensitize the public about the importance of cooperation with the government, stressing that government operations depend on citizens meeting their financial obligations, and that environmental damages resulting from the activities of tipper drivers would be still be rectified by the government in due course.
He highlighted the government's deliberate endeavors to promote businesses within the state.