By Newslineglobal
Nigeria's National Assembly has pledged an improved budgetary provision for cancer care in the country.
Chairmen of Health Committees of the 10th National Assembly made the pledge at the legislative dialogue on health held in Lagos.
The dialogue, with the theme: 'Sustainable Cancer Care Financing in Nigeria' was convened by the Senate Committee Chairman on Health of the 9th National Assembly, Sen. Ibrahim Oloriegbe.
A statement issued by the National Institute for Cancer Research and Treatment (NICRAT) on Saturday said, Chairman, House of Reps. Committee on Health Care Services , Rep. Amos Magaji, spoke on behalf of other chairmen.
He noted that the cost of cancer care is huge and could not be borne by any single individual.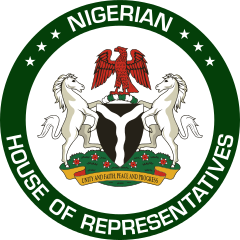 "This underscored the necessity for government to take the lead and support institutions like NICRAT to serve the general public and bring cancer care to the grassroots," he said.
Also, the Chairman, House Committee on NAFDAC, Rep. Regina Akume, assured that she would leverage on her contact and experience as Wife of a former governor of Benue to ensure that the rural people get access to cancer care through NICRAT.
The Director-General of NICRAT, Prof. Usman Aliyu, said that the creation of the institute was a game changer in the Nigerian cancer space.
"Inspite of all the resources committed by the Federal Government and other partners in the past for cancer care; there is no significant impact to address the menace due to lack of proper coordination",Aliyu said..
He noted that the establishment of NICRAT by the Federal Government had changed the narrative as the institute within the short period of its existence had shown that addressing cancer care challenges is not rocket science.
The NAFDAC, solicited the support of the legislators to develop it into a world-class institute capable of addressing all cancer health care needs of all Nigerians.
The statement added that the meeting was attended by the chairmen of the five health-related committees of the House of Representatives and the representatives of the Chairmen of the Senate Committees on Health.
.