Enugu State Governor,  Dr. Peter Mbah has described his victory at the Enugu State Governorship Election Petitions Tribunal,  as victory for democracy and massive development' for  the people of Enugu State.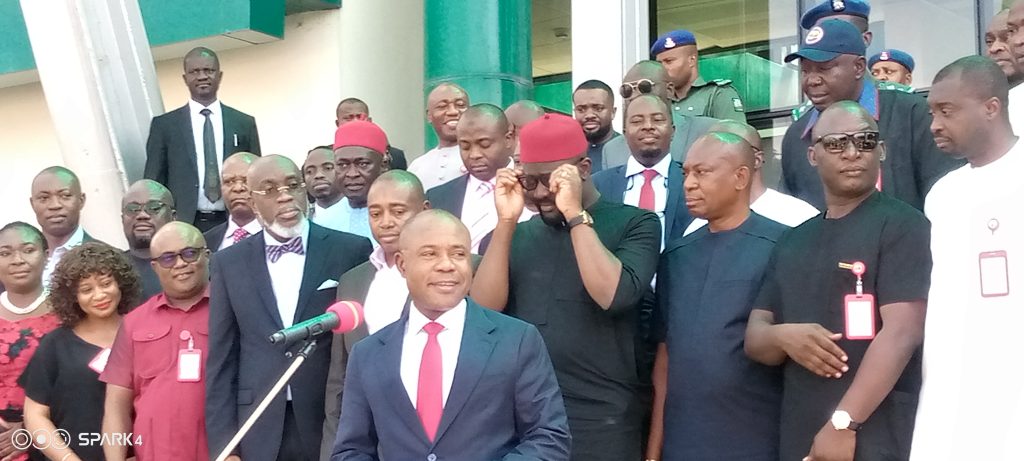 Gov Mbah addressing the people
He said that the victory has further  strengthened the confidence people had in the judiciary "as the last hope of the common man".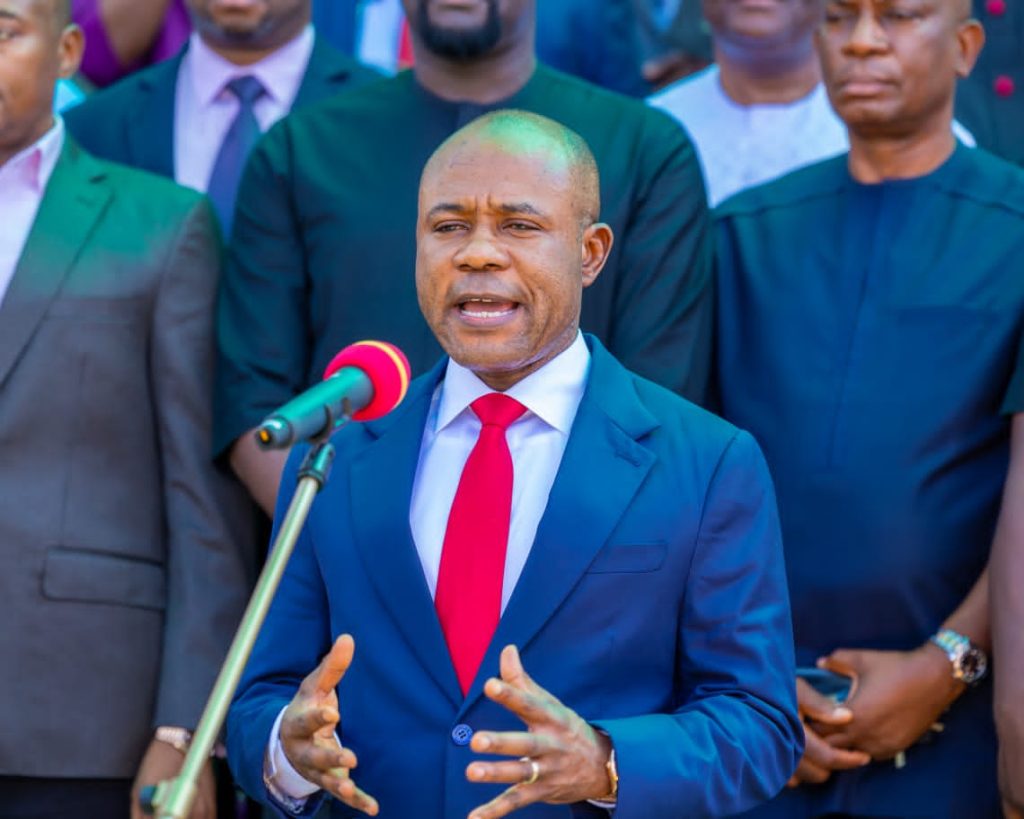 He spoke shortly after the tribunal chaired by Justice Kudirat Akano, dismissed the petitions of the  governorship candidate of the Peoples Redemption Party (PRP) Chris Agu and the Labour Party (LP) candidate, Chijioke Edeoga,  challenging his victory in the March 18, 2023 governorship election.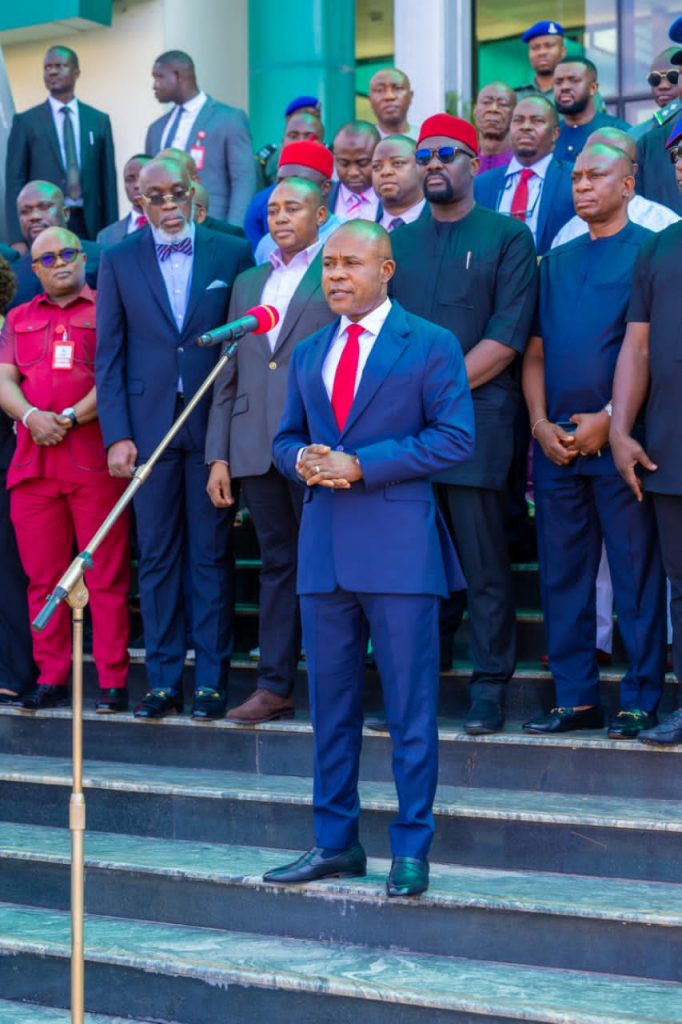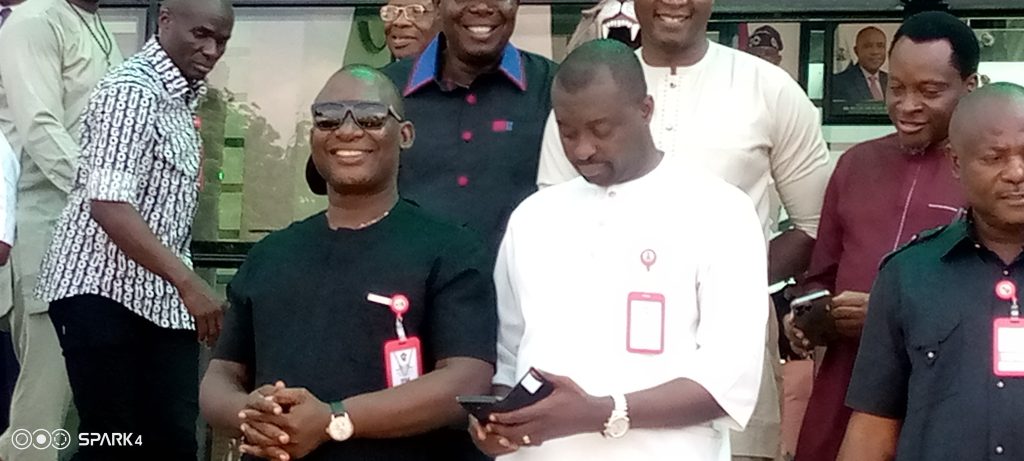 ALGON /Nkanu East chairman,Edeh(L) Nnadozie,Chairman, Uzo-Uwani (R)
Dr. Mbah extended hands of fellowship to the candidates of the opposition parties and their political parties, saying the task to build Enugu remained a collective one, and that he was committed to working with all, irrespective of political leanings.
He said, "This is another memorable day in the annals of our dear state, as the Enugu State Governorship Election Petitions Tribunal affirmed the mandate, which you freely gave to us on 18th of March this year.
"This is victory for Ndi Enugu. It is also victory for democracy.
"It is a victory for massive development for Ndi Enugu. It is a victory for exponential growth for Ndi Enugu. It is a victory for Enugu's greatness. It is a victory for the ban on Monday sit-at-home. It is also victory for our determination to restore water in all your homes in the next 68 days.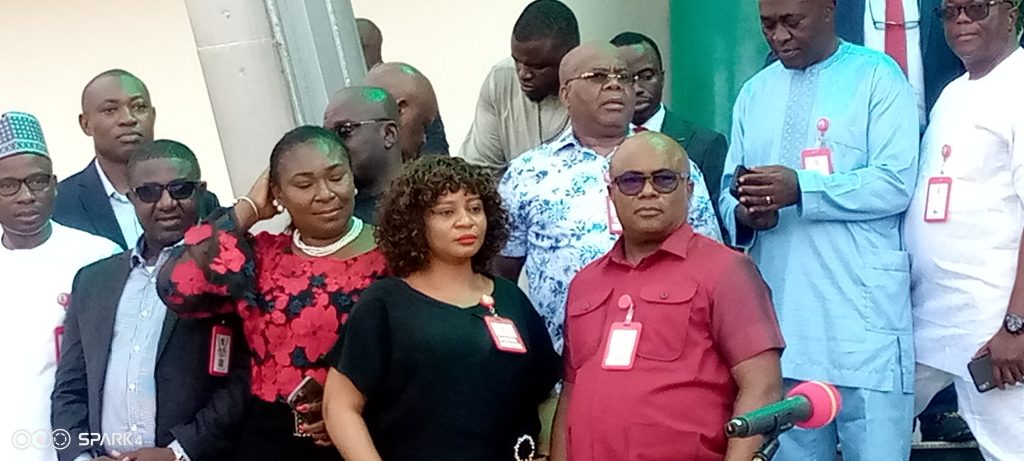 "The verdict has further strengthened our confidence in the judiciary as the temple of justice and the last hope of the common man", he said.
Governor Mbah thanked God for making the victory possible. He also commended the tribunal for painstakingly dissecting the petitions, coming out with fair and just decision that resonates with Ndi Enugu.
He extended hand of fellowship to his opponents,saying, "there is time for everything under the sun. There is time to strive and time to unite. We all put ourselves forward to serve Ndi Enugu. The people have spoken, and the Tribunal has also affirmed. If service was the motivation, then it is time to rise above partisanship and come together because there is so much work to be done.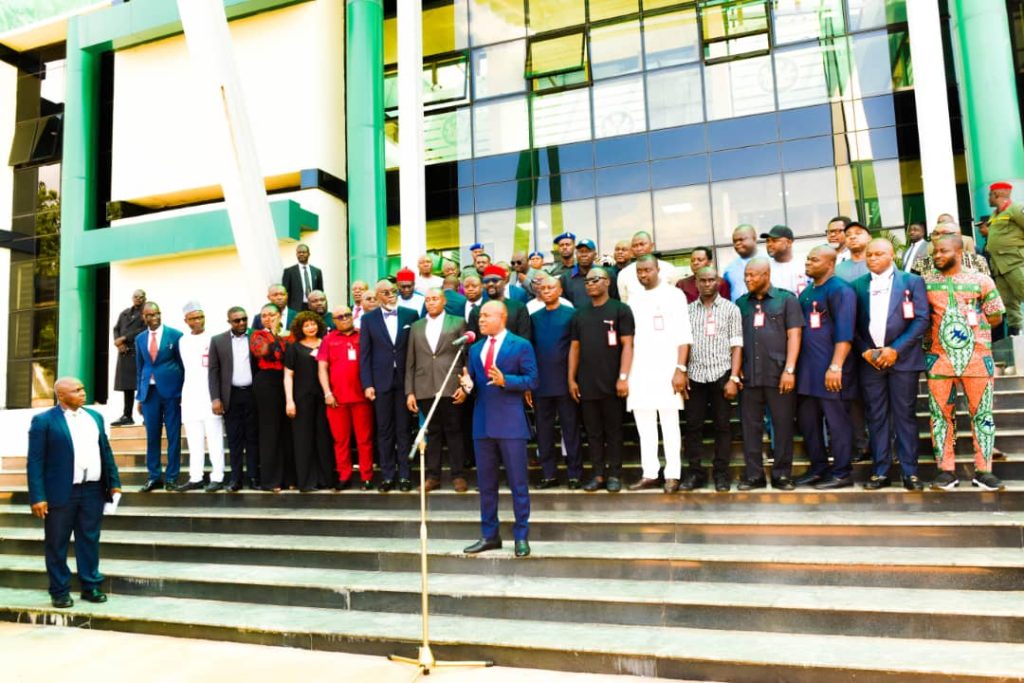 "Our arms are wide open and I beckon on my brothers, who ran this race with us, to join us in the onerous task of building a new Enugu State of our dreams.
"In the same vein, I enjoin all our supporters to be magnanimous in victory. Politics is over. Governance began on 29th May when we were inaugurated. It is time to unite".
To the people of Enugu state,bthe Governor said, "once more, I immensely thank the good people of Enugu State, who not only believed in us, but also vested their mandate in us. Above all also above, they have stood by us every step of the way.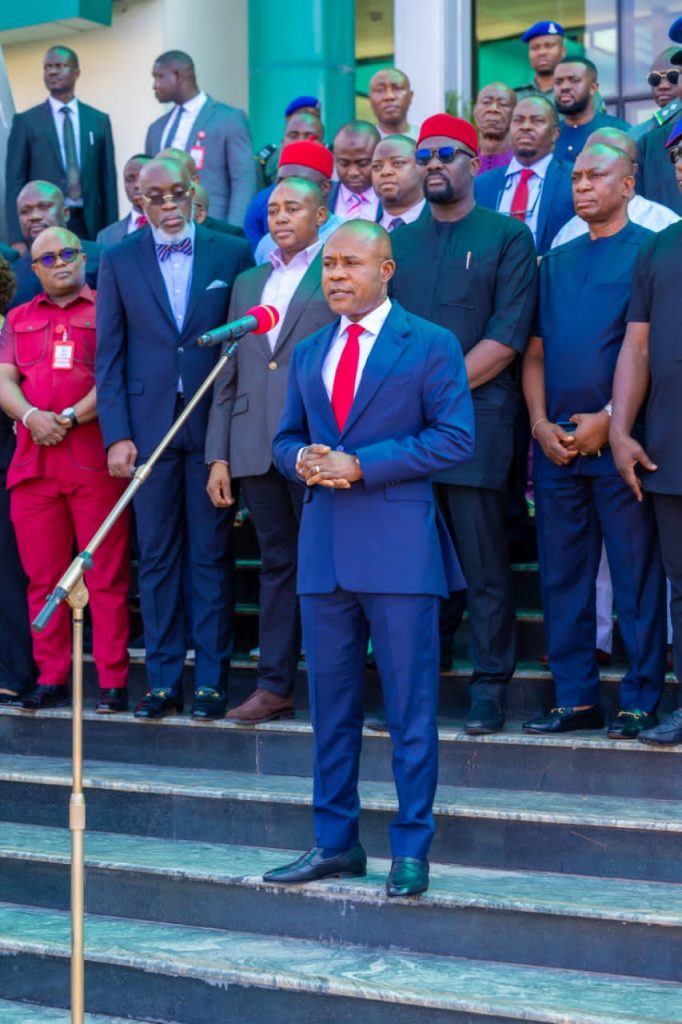 "I want to assure them that I will work for them with every fibre of my being. I stand by every campaign promise I made as espoused in our Statement of Purpose. I also stand by the Citizens Charter that I executed on my first day in office. The Enugu people should hold me to account. I will not let them down", he promised.
Author: Maureen Ikpeama