Enugu state Government has assured continuous patnership with the Federal Road Safety Corps (FRSC)rolling out measures to reducing road crashes in the state.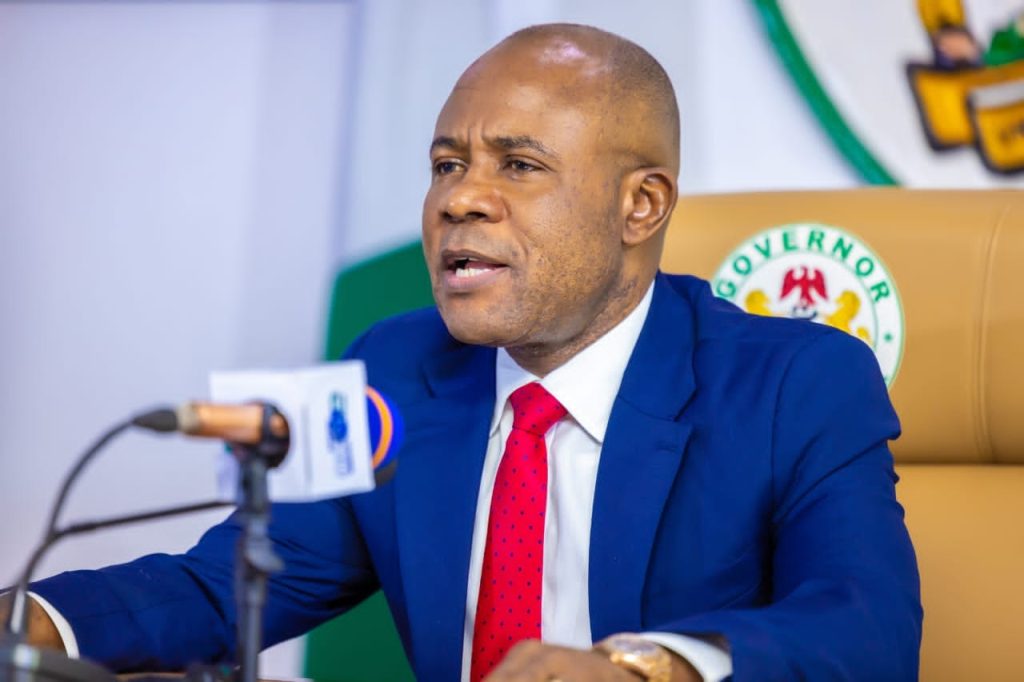 The state Governor, Dr. Peter Mbah made this known when he received in audience, the newly posted Enugu state sector Commander of the Federal Road Safety Corps, (FRSC) Adeyemi Sokunbi , who paid him a courtesy visit in Government House,Enugu on Monday.
He expressed interest in everything the Road Safety was doing to ensuring safety on the roads, saying that
the state government was interested to making sure that they raise that standard, working together with the Road safety.
According to the Governor, doing that successfully, needed distruptive innovation. "One of the key drivers to that distruption would be technology because technology affords us to distrupt status quo."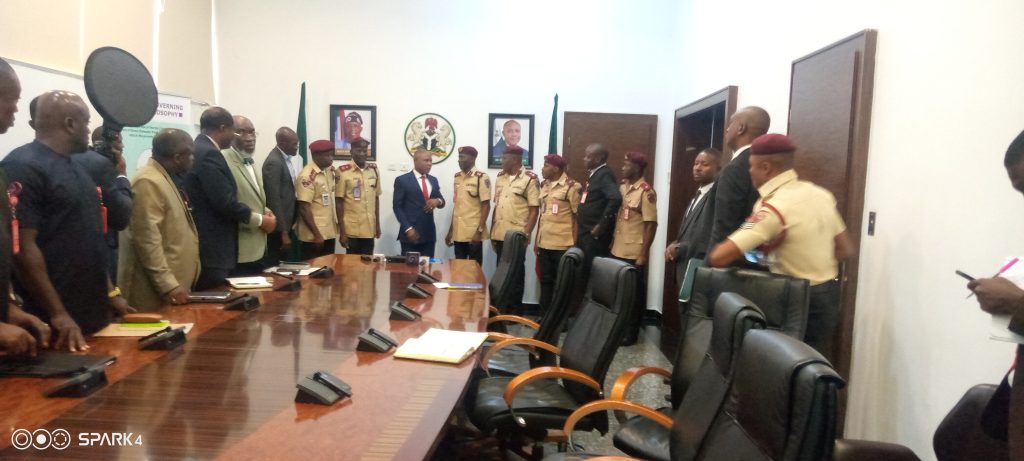 He pointed out that road transport is another sector that needed technology distruption. "So, if you look at our highway, where you have your primary assignment, you will notice that we can actually get drivers, and road users to control their speed by deploying the relevant surveillance cameras that would help in doing that," he said..
The Governor disclosed that the security surveillance cameras were currently installed across the state, to help in identifying number plates and that it had the number plates recognition capability. He added that they will have vehicles where these cameras will be installed as well.
"Those cameras can only work with data. If you have not uploaded data , you cannot recognise any vehicle . When we have accurate data, they will be able to know licenced plate numbers and those licenced plate numbers uploaded in the API of the cameras, so that if they are able to identify people whose licences had expired, it picks it apart from securing a safe Enugu", Gov. Mbah said.
He announced that the state government will establish additional licensing centres in the state and that patnership with the FRSC, will also enhance revenue generation.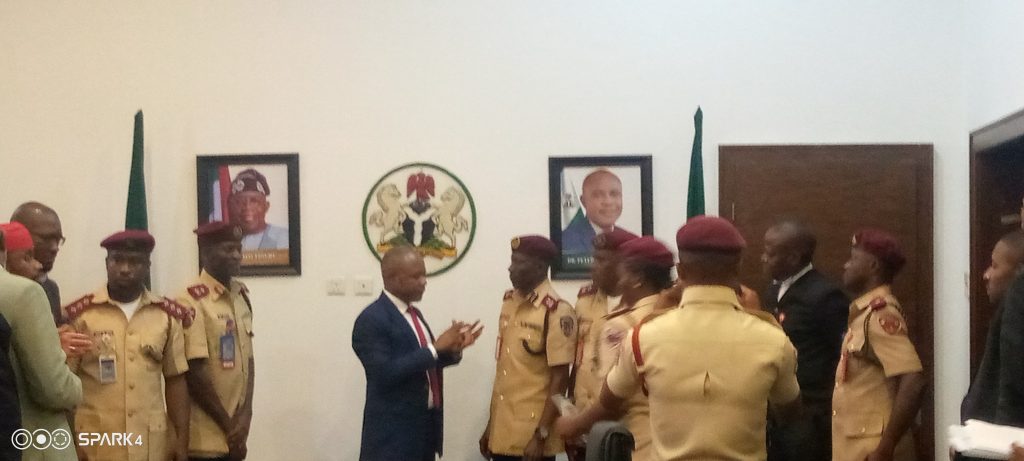 The Governor noted that they will set up testing locations where vehicles will be tested on road worthiness and certificates issued to vehicles which passed the test .
Highlighting additional proposed measures to reducing road crashes in the state , Governor Mbah said that the state government will set up emergency response in eight locations to easily and quickly respond to emergencies.
The Governor added that Emergency response centres would work with the Road Safety and have vehicles attached.
He assured that the state government will continue to patner with the Federal Road Safety Corps to strengthen their existing relationship.
Earlier, the Sector Commander, Adeyemi Sokunbi told the Governor that they came to intimate him of the command's formation in Enugu.
"We have five operational commands in the state, one in Oji River, Obollo-Afor ,Nsukka, 9Th mile, Enugu and needed more, one in Emene "
He said that they also have
two of their best institutions -FRSC academy and the Federal Road Safety Staff College, Udi in the state. The Sector Commander appreciated the state government for all they have been doing for the corps.
"Ours is to ensure that we have smooth passage within the state when it comes to road safety management.
"Road Safety management is a shared responsibility as we need the buying of the state government in most of the things we do. We cannot do it alone. We need to patner the state government, the media, corporate organisations and individuals to achieve our target as our corporate strategic goal this year is to ensure that we reduce fatality and injury by 5 per cent", he said.
"Unfortunately, when I came in, the only road on my mind was Ugwu Onyeama as crash occured there every week and I have read the vision of your administration.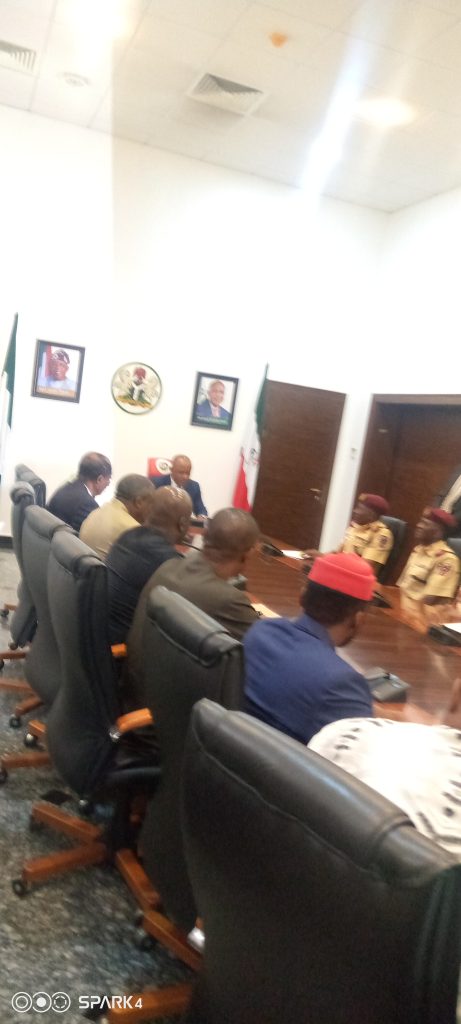 " Without safe transportation the mission may not be fulfilled. We need to ensure safe passage of people in the state. From one of your missions, I saw destruptive innovation and it sets my mind to work. I have seen the reforms you have put in place. You are charting a new course ,so the FRSC is ready and want to partner the state, using our strategic goals to partner.The first corporate strategic goal is to reduce crash, the second , is to improve on our Stakeholder which is what we are doing today," Sokunbi said.
The Sector Commander stressed the need to keep accurate data, saying,
"We need to also man data within the state, We have what is called the National Vehicle Identification Scheme. It's a portal that houses records of number plates registered in Nigeria. This portal makes us to recover stolen vehicles on daily basis."
He said that they had only two places where they upload records and would want additional one to help in uploading records into the data, to help in security architecture. The sector Commander said that they also have three licensing centres in Enugu state and would want it increased to help in increasing the internally generated revenue of the state
He added that the FRSC will like to train drivers and make them useful to help in reducing crashes on the roads.
Author: Maureen Ikpeama