A total of One hundred youths who benefited from the Enugu state Governor's scholarship program,"Dr. Peter Mbah Software Scholarship Program ", on Saturday, graduated from the Tech Hub training school Enugu, ,having past through a -six months intensive software scholarship program.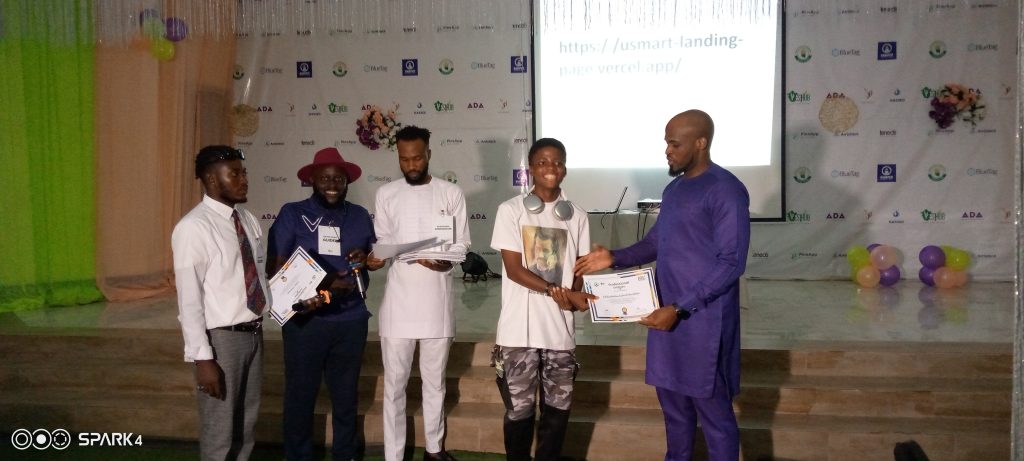 Gov. Mbah's rep.Offia presenting certificate to a beneficisry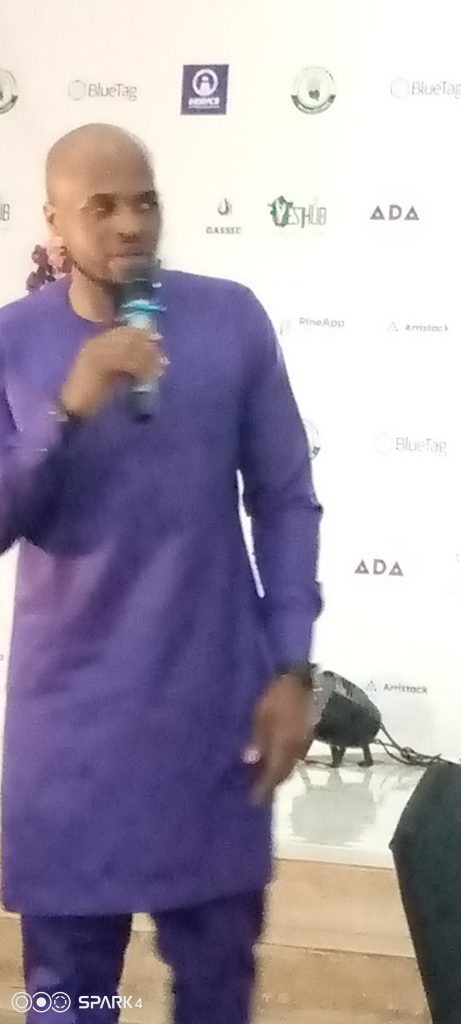 SPA Ofia
At the graduation ceremony put together by  the Enugu state Tech Hub, Dr. Peter Mbah software scho bylarship infusion program/ADA software Engineering certification program, in Enugu, Governor Mbah emphasised the need for the beneficiaries to put the skills they acquired into use.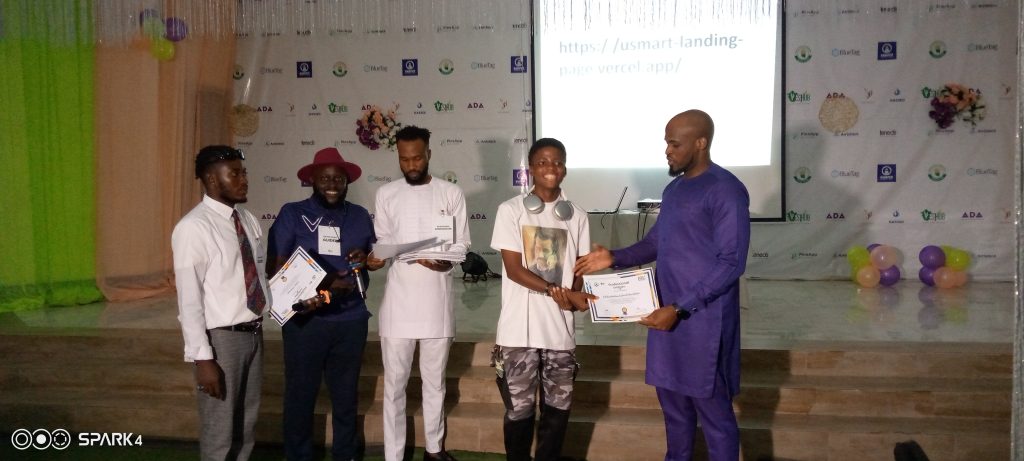 The Governor who was represented by his Special Adviser on Small and Medium Enterprises (SME) Arinze Chilo Offia, reminded the graduands that they dedicated their time into the program and should remain focused in the pursuit of their dreams.." What you need to do is to continue with the investment. Don't stop, collaboration is key because you cannot do everything alone," he said.
He assured collaboration between the Enugu State Small Medium Enterprises (SME) and Tech Hub. Governor Mbah announced that they have a loan product at SME, caled "Human Capital Development loan".
According to him, the loan will help beneficiaries to establish their own businesses. He urged people to take advantage of the loan to set up their own businesses and be self reliant.
The state Governor called for sustainability,  explaining that the skills the beneficiaries  acquired will take them far if they're sustained. He noted that , 
"If there is no sustainability around it , it will seem to be a waste. Continue your job, you have started . There will be other opportunities," he said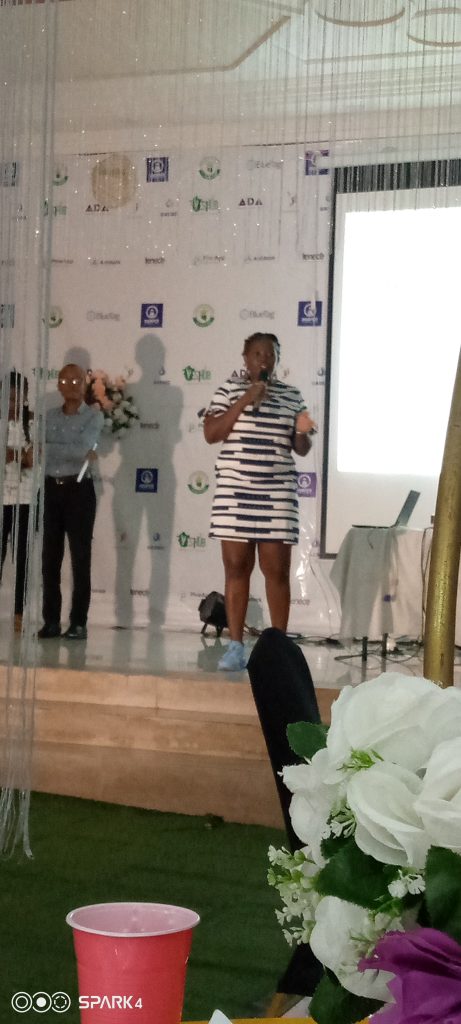 A beneficiary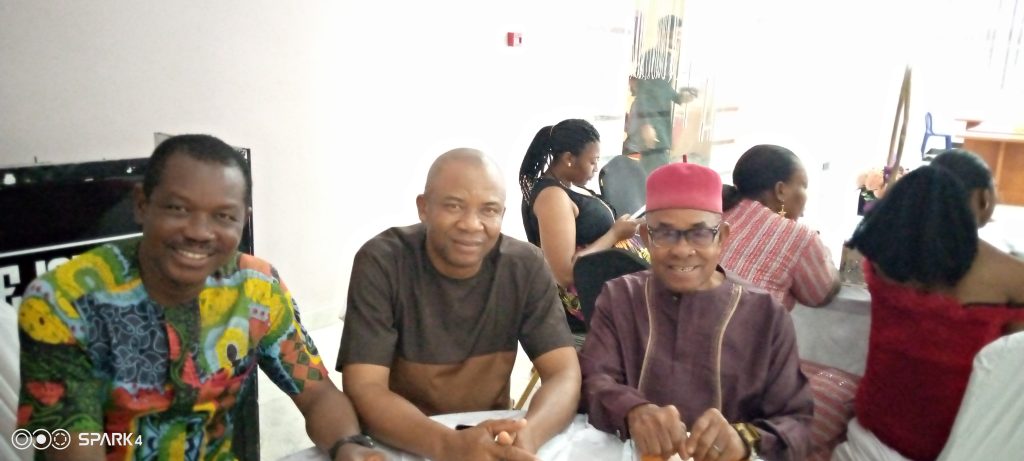 Journalists/Graduands (LR)Ubawuike,Njoku,Odoemenam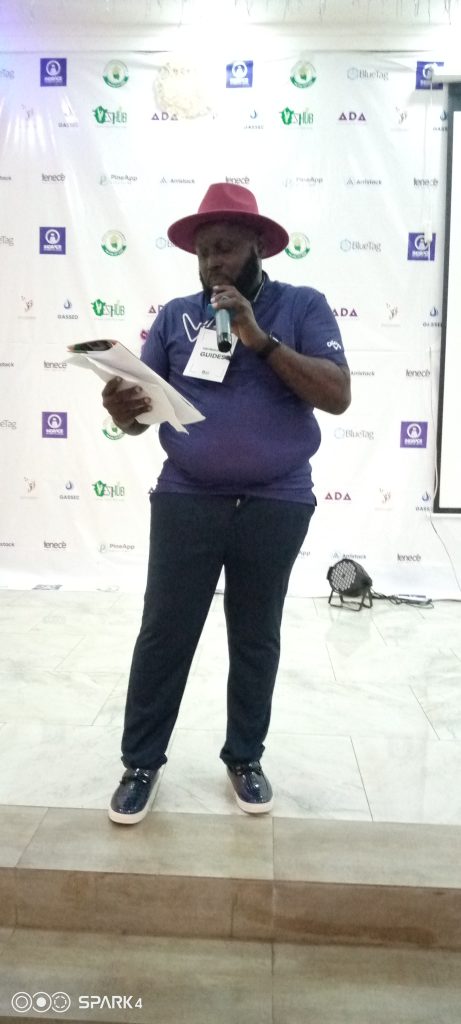 Tech HUB GM,Anowor
Earlier in a welcome address, the General Manager ,Enugu State Tech Hub, Chidubem Anowor said that Governor Mbah before assumption of office had a plan to train one hundred youths in software program and granted the scholarship.
He thanked Governor Mbah for his visionary leadership and commitment to fostering education and innovation through the Tech Scholarship infusion program.
"Your dedication to advancing the field of technology and improving aspiring tech professionals has not gone unnoticed.
" Your generous support in providing scholardhips to aspiring  technologists has not only  made higher education more  accessible but has also created a partway for individuals to realised their dreams and contribute to the ever evolving tech landscape.
pix – Project presentation by the beneficiaries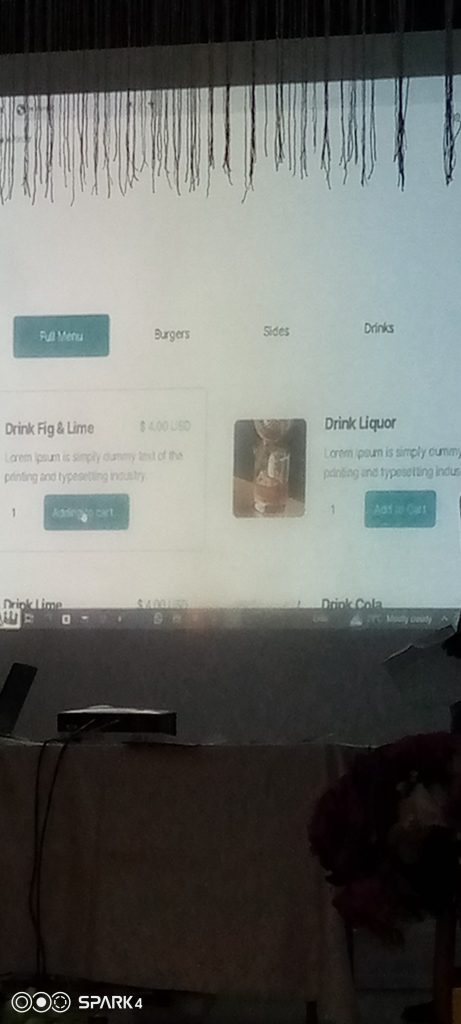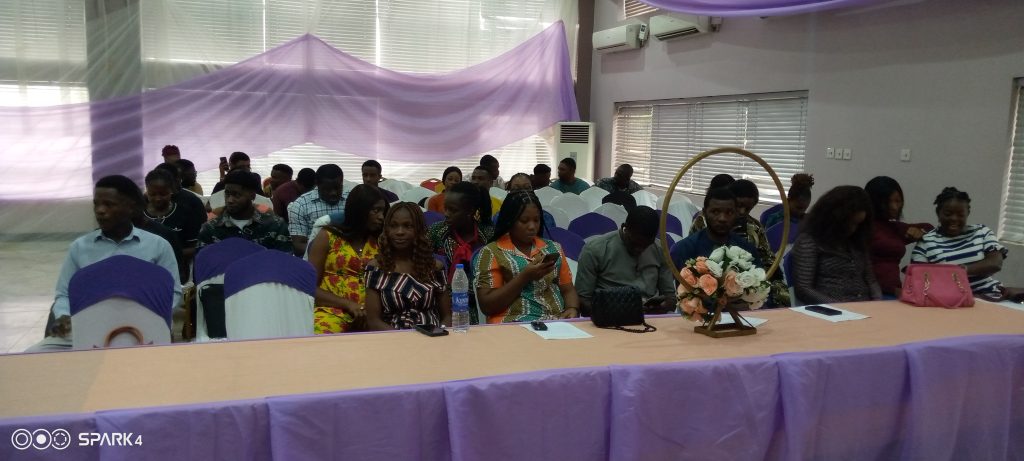 The beneficiaries
"Your belief in the power of  education and to transformative impact on society ,is  truly inspiring  by investing in the future of tech talent. You are not only  enriching individual  lives but also strengthening our community and  economy", he said.
Anowor noted that the Tech scholarship infusion program has served as a beacon of hope for countless young minds who aspire to make a difference in the world of technology.
"Your vision and dedication are shaping the future of our region and am deeply grateful for your unwavering support ", he said.
Running down the origin of Dr Peter Mbah software scholarship program, the General Manager said that the Governor Mbah gave full software technological scholarship to 100 students and young SME owners "to partake in a specialised tech upskilling certification scholarship program.
"These scholars prior to joining their chosen tech learning tracks, have been foregrounded in a distruptive starter tech upskilling initiative known as Digital Upskilling Certification Program(DUCERP) paradigm, giving an elevated attitude to their learning experience as they progressed into their core software Courses ,after a -four week pre-course cerification in DUCERP, reducing drastically what was once a high drop out rate from programs, from 67% to under 6% in the Peter Mbah Software Scholarship program." Anowor said.
He further explained that ,
"With a formidable foundation in a deliberately disruptive DUCERP program, our scholars honed their skills and their base mental ".
The General Manager urged the graduands to apply the knowledge they acquired from the institution in their businesses adding that there should be an attitudinal change for them to be complete.
Beneficiaries were trained on graphics design, product design, 3D animation, blackened development, , digital marketing, cyber security, data analysis, cinematography, frontend development and backend development., Saturday
Alechenu Maria Onyeche one of the graduands, thanked the sponsors of the program, saying that the skills she acquired will help her start up her own business.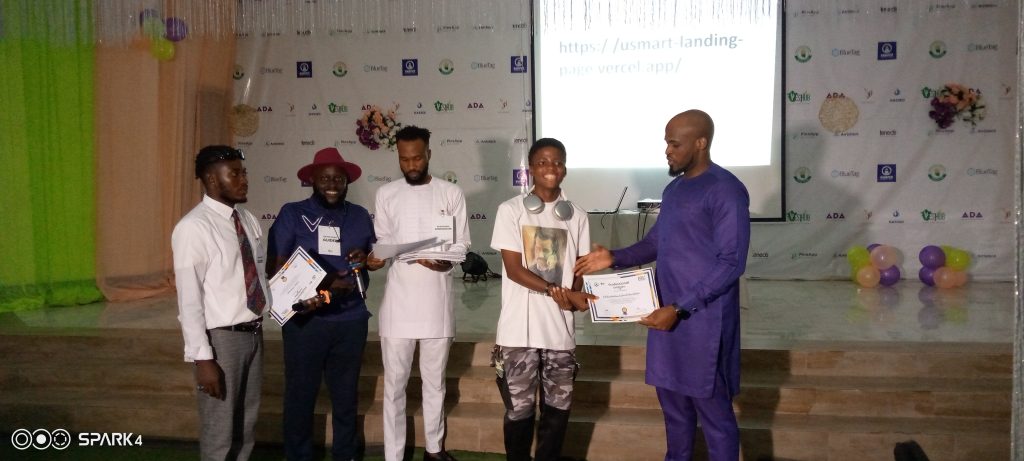 Pix-Presentation of certificates to a beneficiary
She said that the program was beneficial and that she has started getting jobs and making money from it. She  studied 3D animation  and digital marketing. .
Alechenu appealed to the Government to create enabling environment for them to start up their own businesses.
Another graduand, Augusta Ifeyinwa Ejike, (Digital marketing), thanked Governor Mbah ,for the scholarship offered them. She said she has a brand and her brand had improved. She said she hope to also render scholarship to other people in future.
Giving his testimony about the program, a graduand, Mbah Chijioke thanked Governor Mbah for the scholarship. He said the program has equiped them with technological skills. Mbah urged his mates to Keep hope alive and never give up. He appealed to the Governor to provide the tools needed for them to start up their own businesses.
He also appealed to the state government to replace some facilities not functioning well at the Enugu state Tech Hub.
Highlights of the event were presentation of projects by the graduands and presentation of certificates to the beneficiaries.
Athor: Maureen Ikpeama