In it's efforts to end the illegal Mondays sit-at-home in the State, Enugu State government ,Monday sealed up over 78 shops at Ogbete main market, 24 at old arsome corporate shopping malls, banks for observing the illegal sit -at-home.
Task Force drawn from the Enugu State Capital Territory Development Agency( ECTDA) sealed the shops during a monitoring execerise by the state government to ascertain the level of compliance with Governor Peter Mbah's directive.
The shops were 78  at Ogbete Main market, including Eco bank and Fidelity bank located inside the market, 24 shops at Old Artisan Market,five  shops at SPAR Mall and Eastern Shop mall was sealed but later unsealed because the workers came shortly after it was sealed.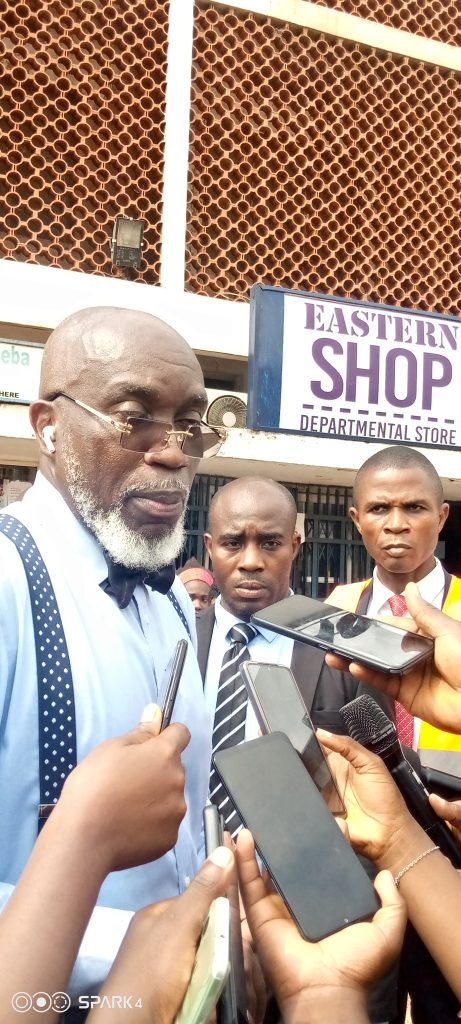 Represented by the Secretary to the State Government, SSG, Prof. Chidiebere Onyia, accompanied by the Principal Secretary, Government House, Ken Chukwuegbo, the governor described the implementation of the non-existent sit-at-home order as senseless. He said that it negates the industrious life of the Igbo people.
At the State secretariat and ESUT teaching hospital, Oarklane, expressed satisfaction with the level of compliance by workers. He reiterated the government's resolve to return Enugu state to it's lost glory.
At Ogbete main market, some shops opened while many shops were locked up in compliance with the sit-at-home order . over 80 shops were sealed up by the state government for failure to comply with the governor's directive, which according to the state government, was to serve as deterrence to others.
According to the state Governor, the exercise will be a continuous one until the aim is achieved.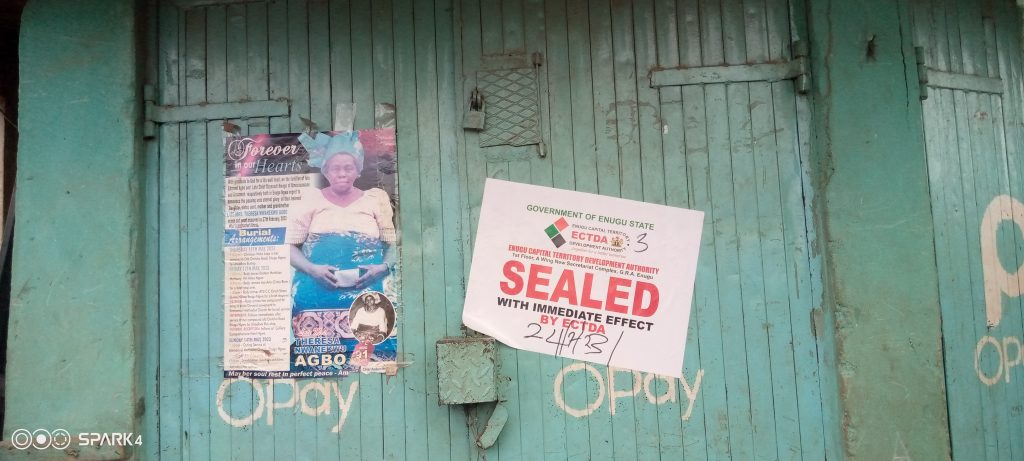 Fielding questions from newsmen, the SSG, Prof. Onyia  said the action was in line with  Gov.Mbah's earlier declaration to seal up shops who failed to comply to his directive.He said the intention of the governor was not to punish businesses but to encourage and communicate the spirit of no sit-at-home in traders.
"It is not a punitive but ownership culture where all of us come together to fight the menace of illegal sit-at-home in the state.
"We are taking it up not because Dr Peter Mbah is not in the business of stopping economic growth but fight those that think they can intimidate us," he said.
He added that the task force created by the state government would be in the markets again next Monday to continue monitoring the compliance to the ban."We have been to ShopRite, Celebrity-a shopping mall, SPAR and others and we saw shops that was not opened and sealed them.
"That is why ECTDA is here and they have to go through a process to reopen them, adding that 85 per cent traders showed up in the market during the exercise," Onyia said.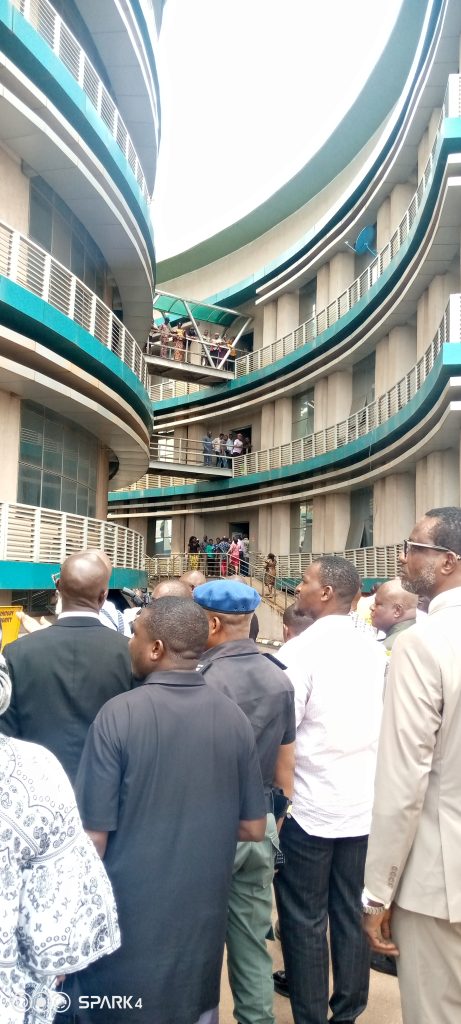 He further that said that Mbah had made a commitment by providing security and buses at specific places to convey workers to State Secretariat as the state was tired of losing significant revenue by working only four days a week.
On why he unsealed Easter Shop earlier sealed, Onyia said the management of the mall had given assurance to be opening every Mondays.
Speaking to newsmen after the exercise, the Officer in-charge of ECTDA, you Gideon Onyia the shops sealed were both private and corporate own.
He said that 78 shops were sealed at Ogbete Market, five shops at SPAR and 24 shops at Old Artisan Markets, h while ShopRite complied.
He explained that there were no private shop owners as they occupy shops allocated to them by government on agreement basis.

"So if you failed to obey our rules and directives, we can revoke it or withdrawour approval and give it to people eager to do business in the state.
"Those whose shops are sealed, we will tell them the penalty for unsealing but Mbah was magnanimous for saying the exercise was not punitive," he said.
Many traders complaint that they spent so much on transportation and had nobody coming to patronise them.
A trader, Marcel Okeke said he was scared of coming out. He said many traders were not in the market for fear of being attacked by unknown gunmen. He urged the government to provide adequate security in and around the market., so that people wouldn't be scared of coming out
Recall that last Monday, Governor Mbah during monitoring of level of compliance, vowed to seal up any business outfit or shop that is found locked up on Monday July 24, 2023 as a result of the illegal sit-at-home order by the Finland-based
factional leader of the Indeginous People of Biafra,  IPoB, Simon Ikpa.He advised people not to take directives  from people who don't have that mandate  Governor Mbah warned that traders, who continued to obey the order till Monday July 24, stood to lose their shops to serious-minded businessmen.
Author: Maureen Ikpeama