Enugu State Governor, Dr. Peter Mbah,Monday,July 17, monitored the level.of compliance of ban of the illegal Mondays sit-at-home in Enugu metropolis.
The Governor who was accompanied by the Commissioner of Police,Enugu state Police Command, Ahmed Ammani and the General Officer Commanding 82 Division, Gen.Murtala Mohammade ,, Principal Secretary, Government House, Ken Chukwuegbo and some other state and non-state actors, visited some markets, some.major shopping malls, banks, state Secretariat among others.
At the Spar Mall, Roban Stores at Bisalla Road, Market Square, Shoprite, Zenith Bank at Ogui Road, Celebrities, Ogbete Market, Garki Awkunanaw Market, Mayor Market, Abakpa Market, and the state Secretariat, respectively, Governor Mbah expressed happiness at the level of compliance he witnessed.
To the traders, the Governor warned that traders, who continue to sit at home from next Monday, 24th July will have their "shops sealed" and relocated to serious-minded businessmen.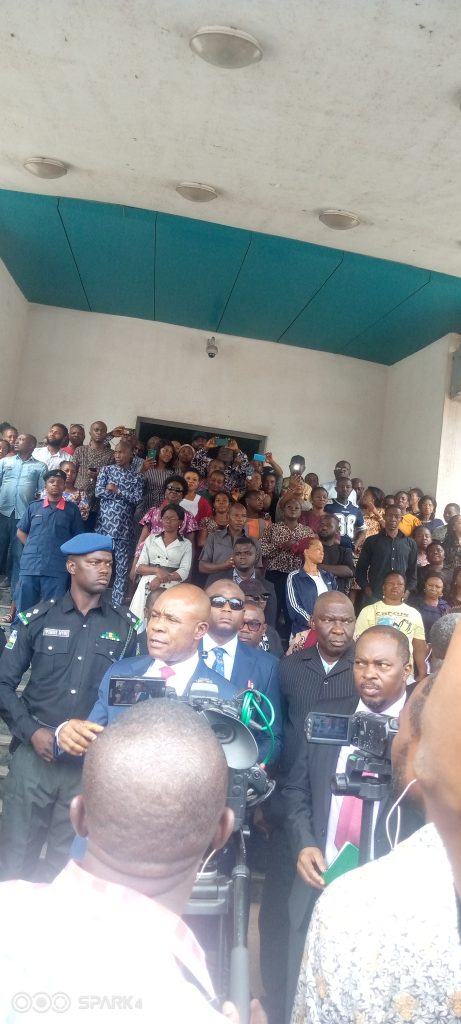 Pix- At state secretariat
He assured the traders of their safety, saying that adequate security had been put in place. He observed that there had not been any incident of attack since the ban on sit-at-home in June.
During his interaction with the traders, and civil servants respectively, Governor Mbah, told them not to listen to the antics of those who stay outside the country and give them order to sit- at home on Mondays ,saying, "it should never be heard that we were cowed because of the threat of violence by these criminals.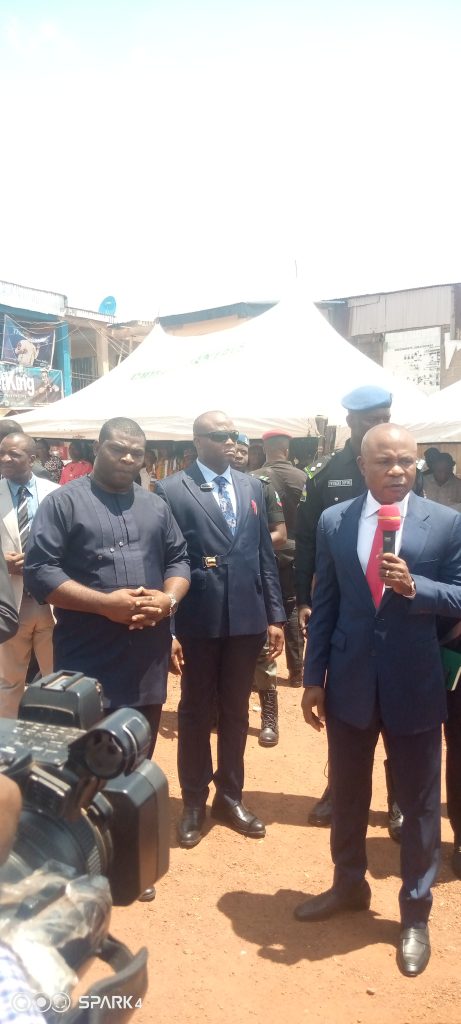 "We are losing over N10bn every Monday that we sit at home. Enough is enough. This foolishness must end and it must end now. We cannot be marginalising ourselves and still complain of marginalisation.
"The poverty that will befall us for sitting at home will kill us even faster. So, we must say no to sit-at-home because what it means is that we are destroying our employment, our economy, and our GDP.
"We must erase it from our memories. We should see it as our shameful past, which we do not want to remember. We must put it behind us and forge ahead, ensuring that we work every working day of the week", he said..
To the traders , Governor Mbah cautioned, "there are also consequences for not heeding our orders. Going forward, I want to put you on notice. I will go around the state again on Monday next week.
"We are going to come with the Enugu Capital Territory Development Authority to put a seal on any shop that is found locked on Monday because of the illegal sit-at-home. We will take it that you are not ready to do business.
"We are going to revoke your license to operate. We will revoke your shop title and reallocate it to someone else, who is ready to do business. This is something we must enforce with effect from Monday next week",the Governor said.
On their part, the market leaders and business owners assured the governor that they were ready for 100% compliance, sayin that they were already sick and tired of the Monday-sit-at home.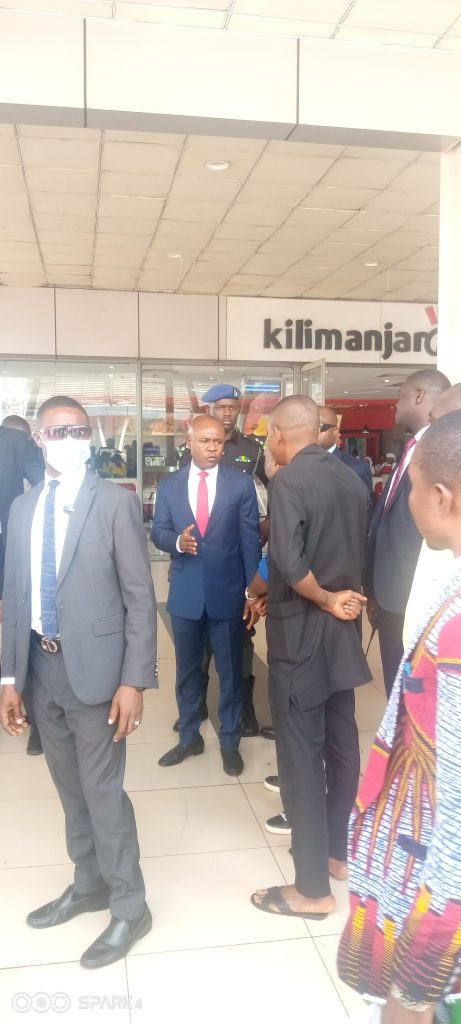 At the meeting with the Ogbete traders, President of Enugu State Amalgamated Traders Association, Comrade Stephen Aniagu, assured the governor that they had already agreed to commence full business, saying all shops would be open from next Monday.
Also, the leader of Abakpa Nike Market, Bernard Anike, also assured the governor that they had since started complying with the ban of sit-at-home
The Governor who expressed happiness with the traders promised to rehabilitate the depiladated road at Abakpa market. He also promised to provide water and light at the State Secretariat by the end of this week.
Author: Maureen Ikpeama