Chief Registrar of High court of Justice, Enugu, Kingsley Eze and a cluster of Non-Governmental Organization, under auspicises of Sexual and Gender-Based Violence Justice Network, SJN, have expressed concern over the difficulties encountered in prosecuting rape cases in the country, advising survivors of sexual violent cases to always keep evidences
He said that presentation of evidences in the court will quicken Justice delivery.
Eze made this known on Thursday, when members of SJN paid an advocacy visit to him in his office.
He said that Enugu state has a family court where cases on gender based violence were prosecuted. Ezeh however, lamented that the survivors of sexual violence hardly report the case or come out for prosecution.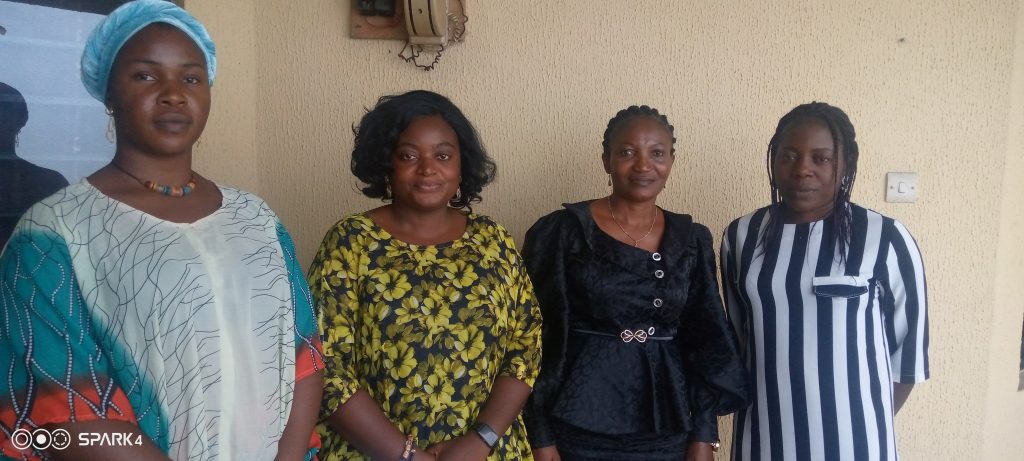 He explained that cases were prosecuted publicly, in court and because of stigma, survivors will not want to report the matter or appear in the court.
The Chief Registrar disclosed that his office assigns cases to lawyers and does not waste time in doing so. He promised to support anytime they called on him, saying, " my office is always open". He advocated a proper counselling and therapy for survivors, noting that,"as far as trial is done in public, most victims will not come out. If there is a proper counselling, therapy, it could work". He accepted the invite for the physical round table program extended to him by the Coalition.
Earlier, a member of the cluster, and Chairperson,League of Women Voters,Nnenna Alozie, told the Chief Registrar that SJN is a Coalition of Non-Governmental Organisations, with clusters which include the Nigeria Association of he Journalists,NAWOJ, Sexual and Gender Based Violence Justice network, SJN, Chairperson,League of Women Voters among others.. They are presently in six states.
Alozie informed the Chief Registrar, that they were on an advocacy visit to his office. She lamented the challenges faced in prosecuting sexual violence cases in  Enugu state  and appealed to the State government to expand jurisdiction to Senior Magistrates for trial of rape cases. She also sought to know if Enugu state Government had a family court. 
Speaking , Enugu state Coordinator ,SJN, Margret Obiegue, informed the Chief Registrar. that they were on an advocacy visit, to advocate for a review of VAPP law, seek better ways of handling sexual / gender violence cases, and attract private patnership.
She said the appeal was necessary because of the poor implementation of VAPP law and challenges faced ,prosecuting sexual abuse cases and getting justice for the survivors.
Obiegue informed the Chief Registrar of an upcoming physical round table program of the coalitionThe program is on 13 July.It's called dialogue on public private partnership and private SECTORS.
"We are doing this program as a cluster. We are going to invite the Civil Society Organizations, other groups and the Judiciary", Obiegue said.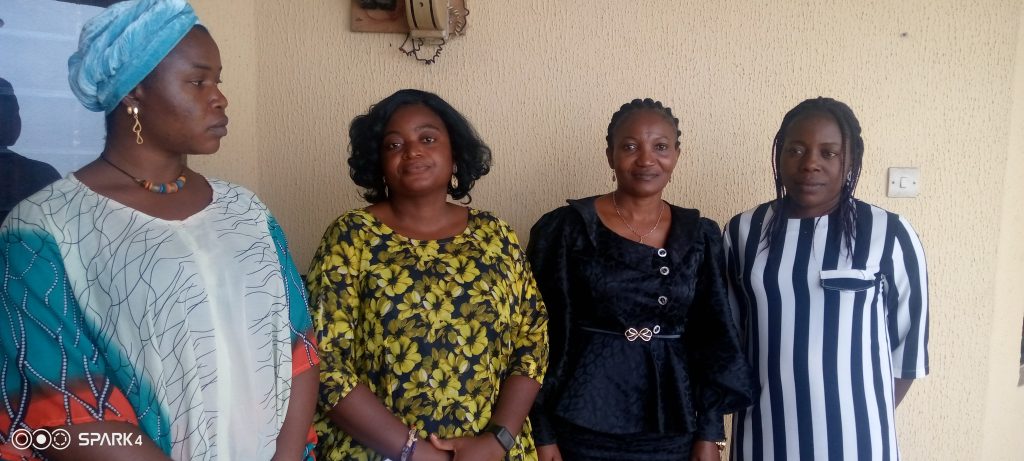 At the visit were ,Margret Obiegue, Sexual and Gender Based Violence Justice network, SJN, Nigeria Association of Women Journalists,NAWOJ , Nnenna Alozie, Chairperson,League of Women Voters, and Florence Ugwu, Initiative for Girls and Women Enlightement,IGWE
Author: Maureen Ikpeama