It was a gathering of who is who in Enugu state on Saturday, June 24, 2023, when the people of Enugu West senatorial zone held a post inauguration reception in honour of their son and senator representing Enugu west zone,Senator Osita Ngwu ,at the Base Landmarks,Enugu.
The event attracted the Governor of Enugu state, Dr Peter Mbah, the immediate past Governor of Enugu state,Rt. Hon.Dr. Ifeanyi Ugwuanyi, Clergymen,  traditional rulers,  political class comprising former elected/ appointed officers ,present  elected and  appointed officers, leadership and members of the Peoples Democratic Party,PDP, family members, friends and well wishers of senator Ngwu.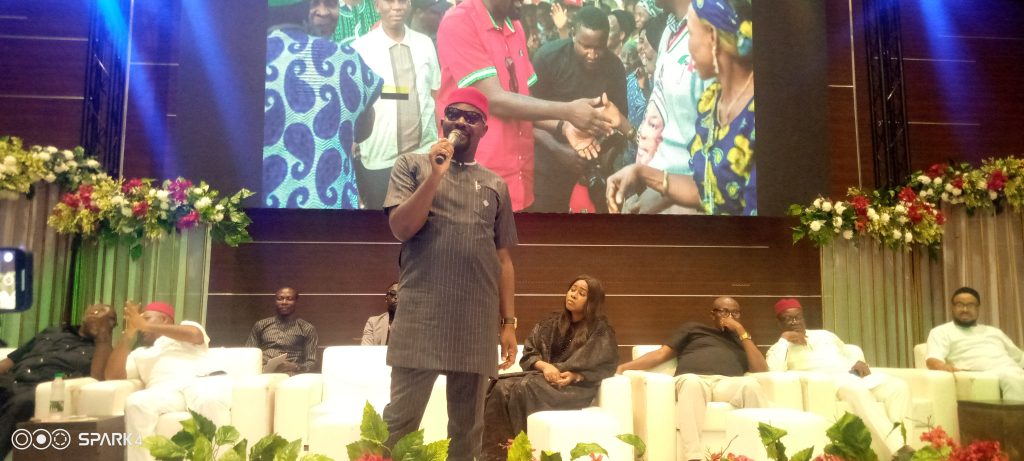 Speaking, Senator Ngwu, an Engineer by profession, thanked the people of Enugu west zone for voting for him, promising to fulfill his campaign promises to them. He said:
"I am now a full Senator of Nigeria because of you. I assure you that the vote you cast for me will not be in vain. Your prayers will not be in vain. The promises we made we have started to implement them. It is a four years journey. We have had one sitting . I have six motions on the table to be moved and they are in the interest of Enugu state, South East and Nigeria
"We want to consolidate on the gains we had made in the past . We are going to make progress and I have already started the progress ," he said.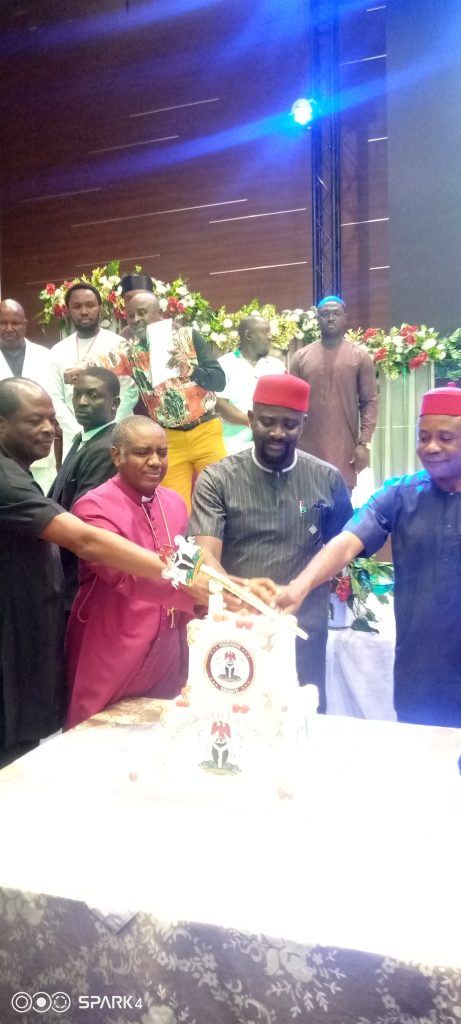 Senator Ngwu disclosed that he had list of the things he will do for his constituents, and that includes human capital development, youth empowerment in Information Communications Technology,ICT, and in other sectors , scholarship scheme among others.
The senator who succeeded the former Deputy Senate President, Ike Ekweremadu, twenty years after Ekweremadu had represented Enugu west , said he will build on the already existing development in Enugu West, no going backwards.
He reiterated his commitment to ensuring equitable development in the zone, noting that he will establish Constituency offices in all the five local government areas of Enugu west zone, comprising of Udi, Awgu, Aninri, Oji- River and Ezeagu.
Senator Ngwu expressed gratitude to Governor Mbah, PDP leadership, and the people of Enugu West for their support throughout his electioneering campaign and election.
He also thanked his wife for her support.
Earlier in his opening remarks, a Constituent, Rev. Fr Dr Nnamdi Nwankwo, congratulated Senator Ngwu on his election. He urged him to unite the people of Enugu West and prayed God to give Senator Ngwu the strength to give the people of Enugu.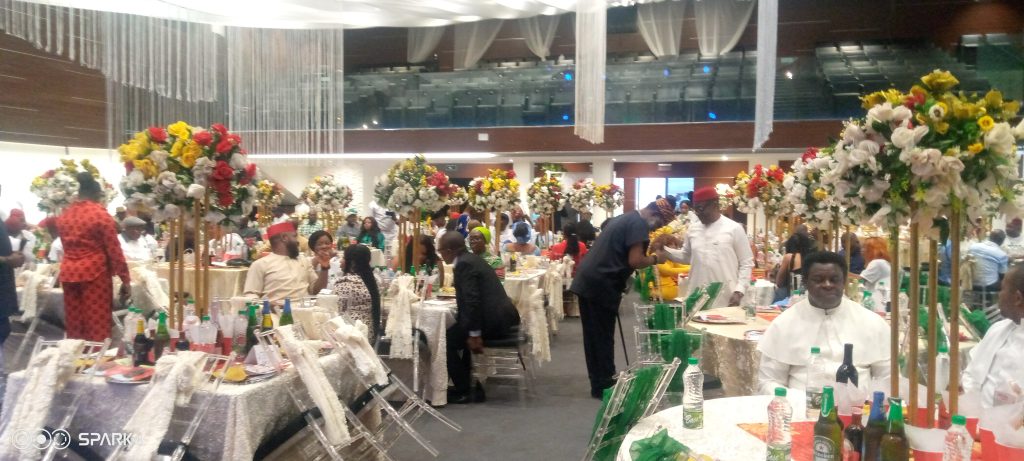 Special guest of honour and Governor of Enugu state, Dr Peter Mbah ,who was present at the event, supported Senator Ngwu in cutting the grand reception cake.
He expressed confidence in the Senator's ability to effect positive changes in the state and contributing meaningfully to the legislative process at the national level,
Highlights of the event which was well attended by constituents from the five local government areas that made up Enugu west, were cultural dance performances, live band, cutting of cake by Senator Ngwu, and presentation of gifts by various groups
.
Author: Maureen Ikpeama