Enugu 34th int'l trade fair: Dangote re-affirms commitment in making Nigeria self-sufficient

Regional sales director, Dangote cement plc,, South East,Abayomi Shittu ,says the group's target is to ensure that Nigeria becomes self-sufficient in all the sectors.
He made this known on Thursday in his address presented at the Dangote special day at the 34Th Enugu International Trade Fair, holding at the trade fair permanent site,Golf estate, Enugu.
He said they were regular participants at other major trade fairs across the country, because they believe this is one of the means of demonstrating their belief, that Chambers of Commerce and Industry occupy a unique position in driving economic development through their activities.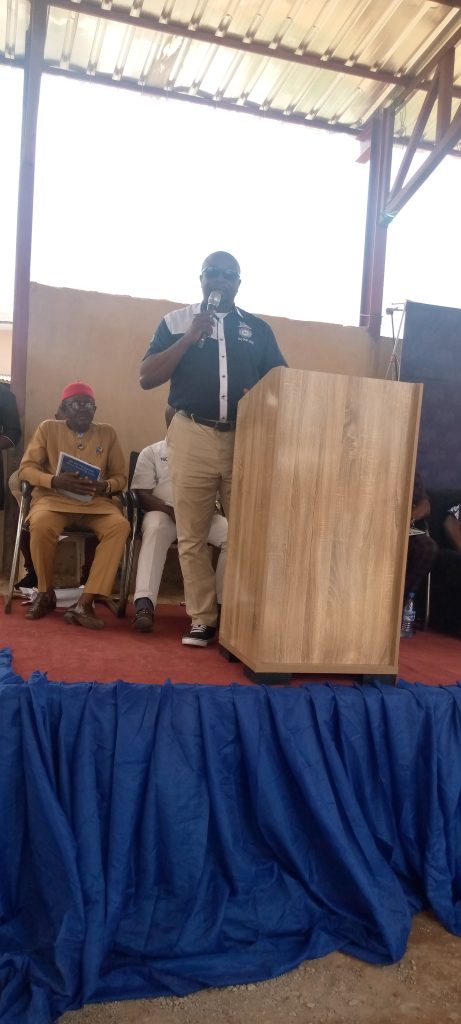 Introducing the company, Shittu said,
"Dangote Industries Limited is the nation's foremost indigenous Pan-African conglomerate. We are a diversified group with interests in cement, sugar, salt, poly products, real estate, agriculture, logistics, telecommunications, steel, oil, and gas among others. We have three subsidiaries listed on the Nigerian Stock Exchange (NSE). They include Dangote Cement Plc, Dangote Sugar Refinery Plc (DSR), and Dangote Salt which trade under the name of NASCON Allied Industries Plc.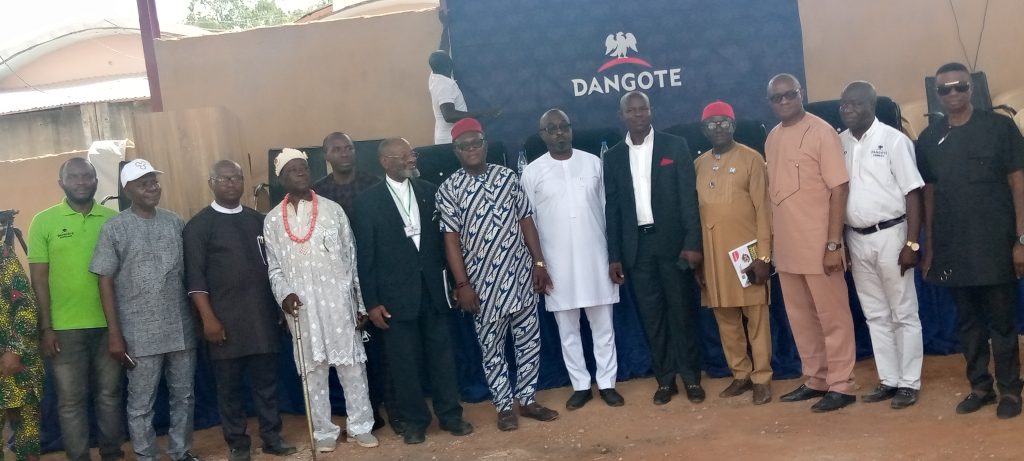 "ECCIMA International Trade Fair remains an avenue for us to connect with our customers in South-East and other parts of the country. It is a home coming as the region is known for their innovation and industry. We at Dangote Group and people of South-East share the trait of ever pushing beyond the limits and discovering new levels of success.
"Despite our progressive position, we are innovative and always thinking of strategies that will drive business and create value for our customers. This we achieve by increasing the number and quality of products in our portfolio, as increased range of products provide more options, alternatives and business for our customers.
"Our continuous efforts to innovate, create value and invest in Nigeria are borne out of our firm belief in the vast economic potential of Nigeria. This has also informed our desire to invest massively in states across the country. Our target is to ensure that Nigeria becomes self-sufficient in all the sectors we play, cement, agriculture, mining, petroleum etc.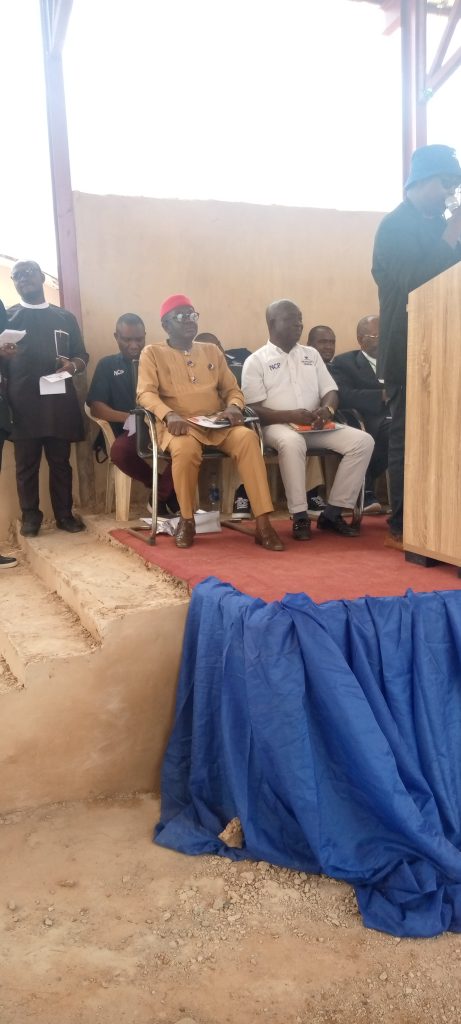 "Our food subsidiaries, Dangote Sugar Refinery, NASCON Allied Industries (Dangote Salt) and Dangote Rice are providing jobs through various schemes. Dangote Sugar Refinery, through its out-grower scheme has provided jobs to thousands of farmers in the host communities.", he said
Shittu also spoke on Dangote fertizer, saying, "the coming of Dangote Fertiliser has to a great extent helped to change the face of agriculture in Nigeria while the Dangote Petroleum Refinery, when functional will drive the development of ancillary industries which will utilise the byproducts as raw materials."
Speaking further on their activities, Shittu said, "Towards filling the gap in some of our plants, we recruited graduates of engineering and other technology-based courses and trained them on many aspects of industrial operations.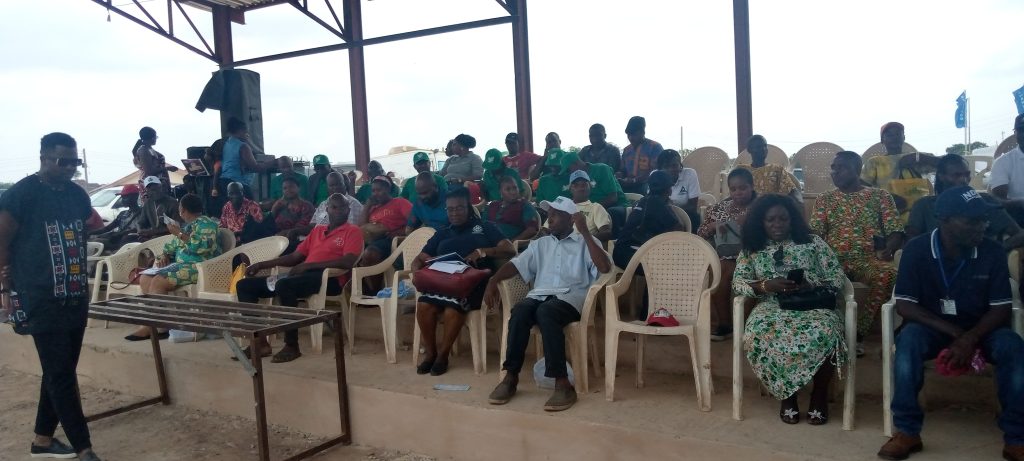 "These technicians were later deployed to our plants in Obajana, Ibese, Gboko as well as our sugar refinery in Apapa and salt refinery in Apapa and Ikeja.
They have proved that young Nigerians, given the right training and orientation, excel in every assignment they are given."
He thanked the guests at their special day for gracing the day He said the CEO,Aliko Dangote is passionate about Enugu Chamber of Commerce, Industries, Mines and Agriculture "as evident in our partnership with you year in, year out, both as a sponsor and as an exhibitor.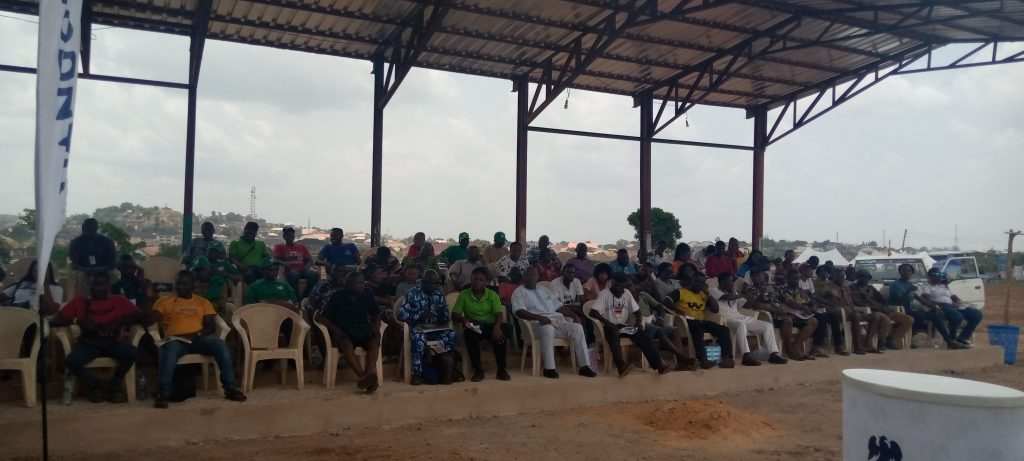 Various Sales directors spoke on their products. Johnson Olaniyi of the Dangote cement, said Dangote is the only company that has three different types of cement, "the son, father and grand father" , He said that cement is hydraulic binder for tiling, skidding and other building jobs that needed cement. A demonstration of various use of Dangote cement was performed.
Other sales managers spoke on their products .
Earlier in his address, the president of the Enugu Chamber of Commerce,Industry ,Mines and Agriculture,ECCIMA, Jasper Nduagwuike who was represented by the first deputy president,Sir Odege Jidonwu, thanked Dangote for being part of the success story in the hosting of the Enugu International Trade Fair over the years
He commended the group for their efforts in adding value to the growth of the Nigerian economy, operating in almost every sector of the economy.
"We are aware that concerted effort had been on to bring the Dangote Refinery on stream and we believe this will go a long way in addressing the challenges and problems associated with availability and cost of refined petroleum products in Nigeria as well as in adding value in the oil sector through petroleum refining in the country.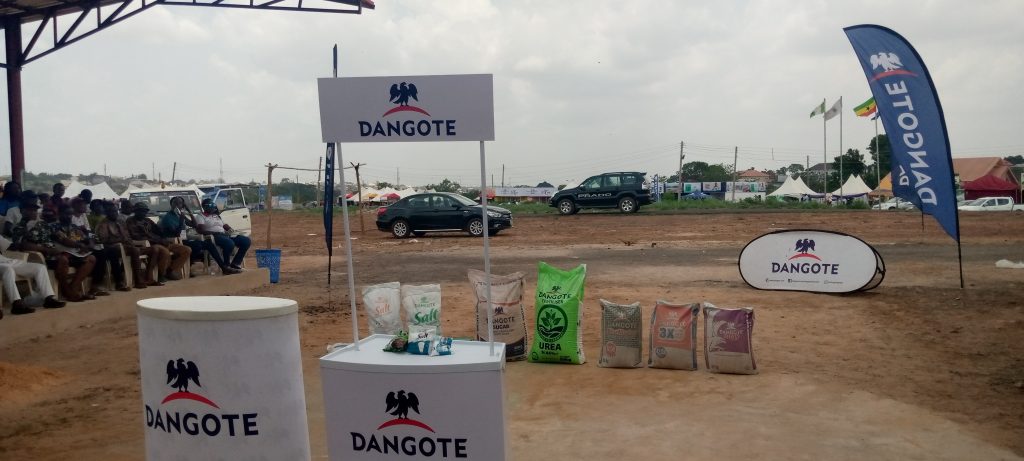 "Today, Dangote business and entrepreneurship indulgence has spread to many parts of African continent, employing thousands of people across the world of which not less than 85% are Nigerans.
Nduagwuike commended the chairman and the CEO of the Dangote group, Alhaji Aliko Dangote, management and staff of the organisation for their doggedness. He said,"The exploits of the Dangote group shows great level and high degree of vision , creative thinking , research, innovations, doggedness, hardwork and industry which has culminated to what one can describe as the Dangote business and Industrial empire today," he said.
Author: Maureen Ikpeama