For first time in close to twenty years, Enugu state on Saturday,March 18, witnessed a keenly contested state Governorship and House of Assembly elections, following the emergence of many candidates and political parties in the state .
Not all the eighteen political parties which registered had Governorship and House of Assembly's candidates.Three elections were held in Enugu East senatorial zone( Governorship, house of Assembly and Senate) following the killing of the Labour Party's candidate,Oyibo Chukwu , which led to the shifting of the election. In other zones, Enugu north and west , two elections were held.
The Governorship election was between four major parties, the All Progressives Grand Alliance(APGA), Frank Nweke,Jnr, Chijioke Edeoga of Labour Party (LP), Dr Peter Mbah of the Peoples Democratic Party (PDP) and Uche Nnaji of the All Progressives Congress (APC).
Unlike the presidential and national assembly elections,where voting started late, INEC officials arrived most polling units early enough and started the process.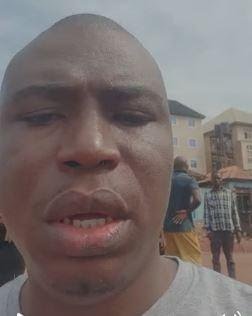 The elections which raised tension in the state recorded voter aparthy, intimidation and vote buying in some places. In some areas, announcements were made that people should not come out to vote, that contributed to the apathy. On the other hand, some people did not vote because they were not happy with the presidential result announced by the Independent National Elections Commission( INEC).
At Dental polling unit, Trans Ekulu, INEC personnels arrived early and accreditation started few minutes past 8am. Few voters were seen at the two polling units there, some cast their votes and left, while some voted and stayed back .
Rain fell in some parts of the state and that made some people to go to farm. Some waited for the rain to stop before coming out to exercise their franchise.
In what looked like an importation of a foreign character into the system, some thugs forced voters to vote against their choices, there was supression of voters also.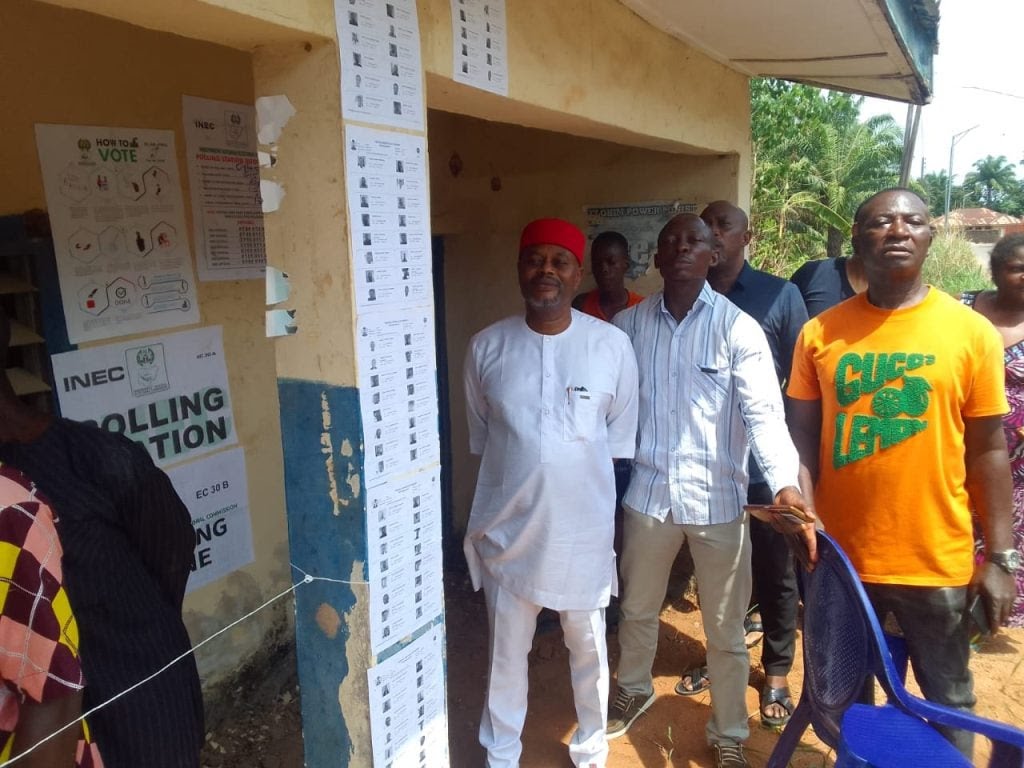 In EdeOballa ward 001, thugs were disturbing voters ,telling them who to vote for and who not to vote for . In Enugu north local government area, ward 3 and ward 4, some thugs were intimidating voters, telling them not to vote for Labour Party. The deputy chairman of Labour Party, alleged that security men were there ,while thugs intimidated people.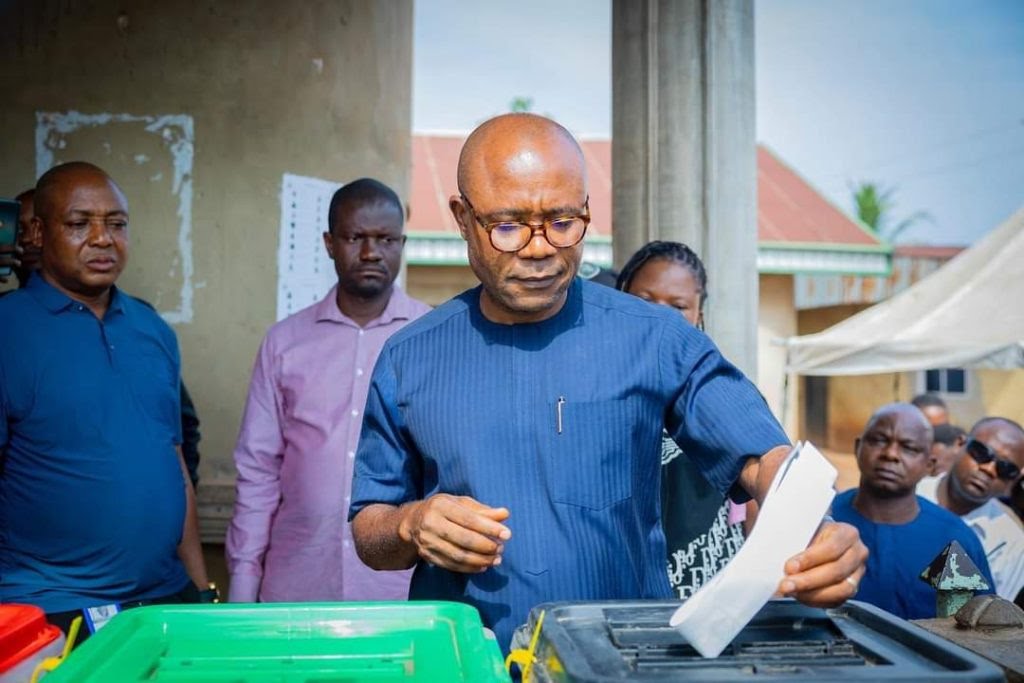 In Timber, Trans Ekulu, some thugs threatened voters with guns and asked them to go home if they were not going to vote for a particular party.
At Maryland unit 14 and 16 as at 11:06am, INEC officials were not seen. Some people were seen campaigning for a particularly candidate. The same was seen at Maryland 1 and 2 polling units .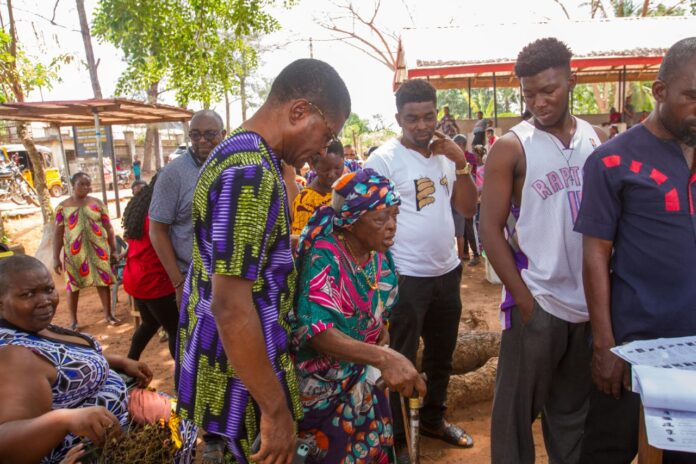 A voter, Obinna Okonkwo said that in his polling unit, voters were intimidated. "It is bad. They should allow people who want to vote to vote," Okonkwo said. He expressed sadness that people were threatened not to come out to vote.
A domestic observer with the Nigeria Civil Society Situation Room, Nnanna Nwangwu was attacked by political thugs in Obiagu, Enugu North Local Government Area of Enugu State.
It took the timely intervention of the military to save the domestic observer. He said he was at the polling unit located within the Obiagu Road Primary School to observe the ongoing governorship and House of Assembly elections when a political thug attacked him.
"A thug attacked me for observing the process. He ordered that I should leave and ceased my phone. Thanks to the Nigerian Army who intervened," Nnanna said.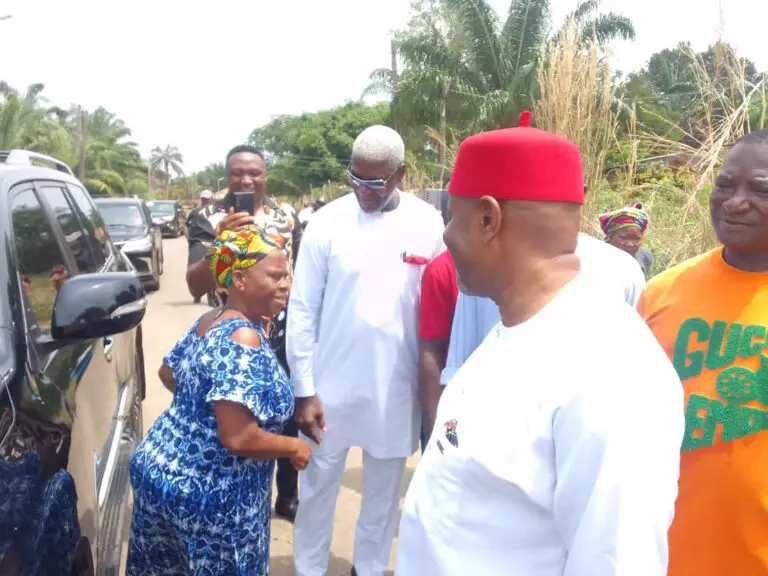 There were some areas where the elections were free, people came out enmasse and cast their votes .
Governorship candidate of APGA, Frank Nweke Jnr after voting , said he was accredited using BVAS and there was a massive turn out of voters in his hometown, Ozalla. " Our people are here. The turn out is impressive. INEC officials came around 10:00am and started distribution of materials.
" We are very vigilant here . I received reports at Isi-Uzo, Nsukka, Udenu, Enugu south that PDP thugs were intimidating people, collecting account numbers in UNEC", he said.
Governorship candidate of the All Progressives Congress, in Enugu State, Chief Uche Nnaji after casting his vote, expressed confidence of winning the elections.
He stated this at his polling unit, Agwashi 015 polling unit in Akpugo, Nkanu West LGA.
Nnaji, who was accompanied by APC chieftains, notably the National Vice Chairman of the party in the South-East, Dr. Ijeomah Arodiogbu, as well as the Zonal Organising Secretary, Chief Dozie Ikedife, described the process as smooth and commended INEC for its level of preparedness.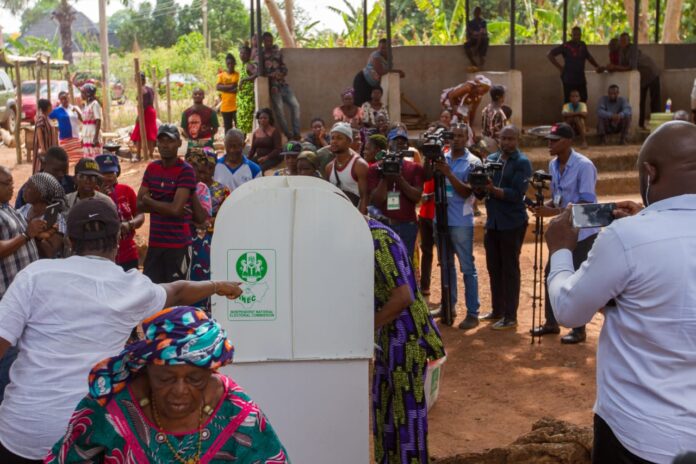 He said: "The exercise is working quite well. This time around it would not be business as usual, this is the first time in Enugu that there is a real contest.
"This is the first time since its creation as a party that the APC is keenly contesting all elections in Enugu and this time around should the votes count, we are likely to win, because this is the first time Ndi Enugu at the grassroots are interested in who governs them and God willing, I will emerge as governor, "Nnaji said.
For Arodiogbu, it was obvious that power belonged to the people of Enugu and for him ,what he had witnessed so far in Enugu was democracy in action.
He commended the Independent National Electoral Commission, INEC, for its improvement in the electoral process and declared that "as it stands now, the victory party of the APC has commenced."
On his part, the PDP governorship candidate, Dr Peter Mbah after casting his votes in his hometown ,Owo, told newsmen that the elections were free and fair and there was large turn out of voters in his .
Labour Party Governorship candidate, Chijioke Edeoga, after casting his vote, expressed happiness that the thugs who came to cause trouble in Eha-Amufu were apprehended by the joint security agents.
Security was tight and on the average ,the election could be said to be peaceful . The striking thing in the excercise was elderly people who came to vote. An 81 years old Justina Uchechi said she came out to vote , to elect somebody who will rule Enugu state. "There is no trouble. It is peaceful. I pray God to bring somebody who will lead us well in the State," she said.