Soldiers today, Saturday March 18,2023,  ,arrested the chairman of  Isi-Uzo local government , Obiora Obeagu, for allegedly leading armed political thugs to distrupt  Governorship and State House of Assembly elections in, Umuokpara,   Eha-Amufu, hometown of the Labour Party Governorship candidate, Chijioke Edeoga.
It was gathered that the men were arrested following a distress call made to the joint security agents. The  chairman was locked up and was later released to cast his votes. 
There was also a report of fake policemen intimidating voters in the area. Anglican Bishop of Eha-Amufu, Isi-uzo LGA of Enugu State Rt. Rev. Daniel Olinya raised the alarm of the presence of suspected fake police in the area.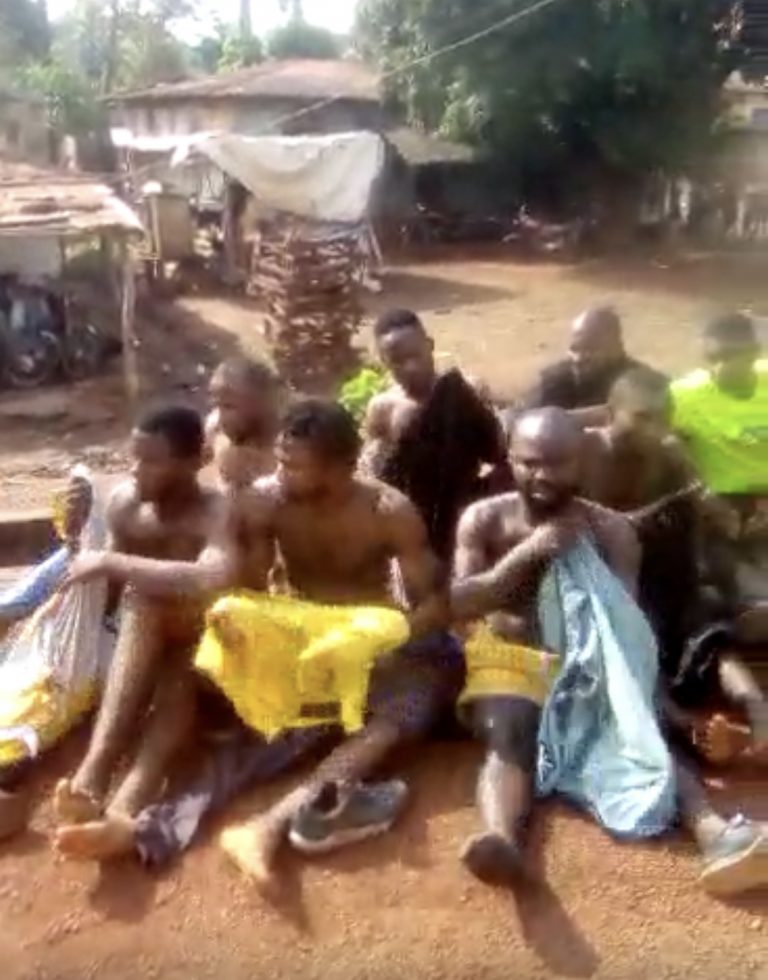 The Bishop told newsmen that he was scared that he had to run for his life  He said, 
"A particular party is suppressing voters there at Umuokpara, Umuhu, Eha-amufu.
"The place is very rowdy and the policemen there could not identify themselves. No Identification cards. All they show you is caps. Most of them were putting on slippers; they were not putting on uniform."
"I had to leave the place in a hurry. The place was charged and the people are being intimidated," he said.
"There is need to reach the authorities because the situation is not safe for voting."
In Nsukka, security agents on Friday, arrested 140 thugs allegedly deployed to cause trouble during the elections
The hoodlums were arrested at the popular Carollina hotel Nsukka The soldiers, who acted on a tip-off, searched the suspects and found AK-47 and pump action rifles on them.
According to Dave Okanya at least 10 of the thugs, who were brought in from Kogi State, escaped from the hotel
At INEC office Nsukka, three hoodlums were also arrested. Sources said they were all armed with weapons including AK47 rifles and they confessed to have been deployed by the chairman of a local government.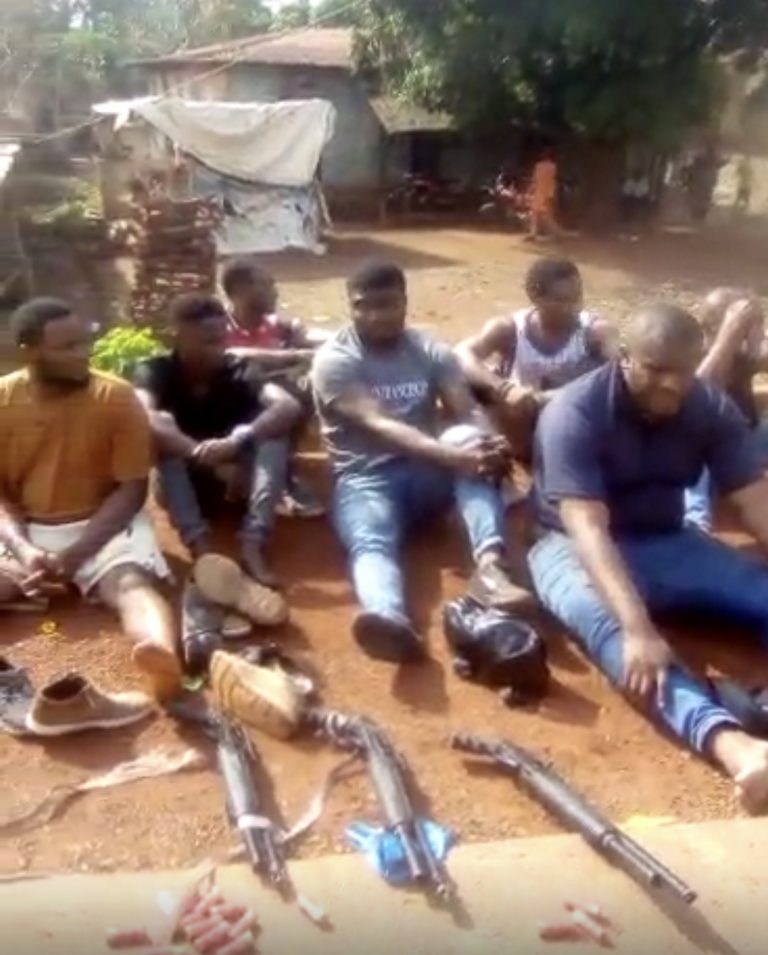 In Aninri, less than 24 hours to the commencement of the State elections, a prominent member of a political party in Aninri Local Government area (names withheld), reportedly took delivery of heavily unknown gunmen and housed them in the local Government secretariat Friday, evening
As a native of the area who spoke on condition of anonymity alleged, the gunmen were used to intimidate voters who showed sympathy to the candidates of rival political parties.
Recall that last week, the security operatives arrested armed men at Igbo-Eze North LGA. A few days ago, armed thugs were also arrested at Ikem in Isi-Uzo LGA. In both cases, the chairmen of the local governments were implicated.
With the arrests of armed thugs in Nsukka, the security agents assured peaceful elections, which they tried to achieve.