Author- Maureen Ikpeama
Enugu state government has handed over the long abandoned, dilapidated Ajali cashew cluster-Aguobu-Imezi-Mgbabu-Owa, road project site to Comag Steel Construction company for reconstruction.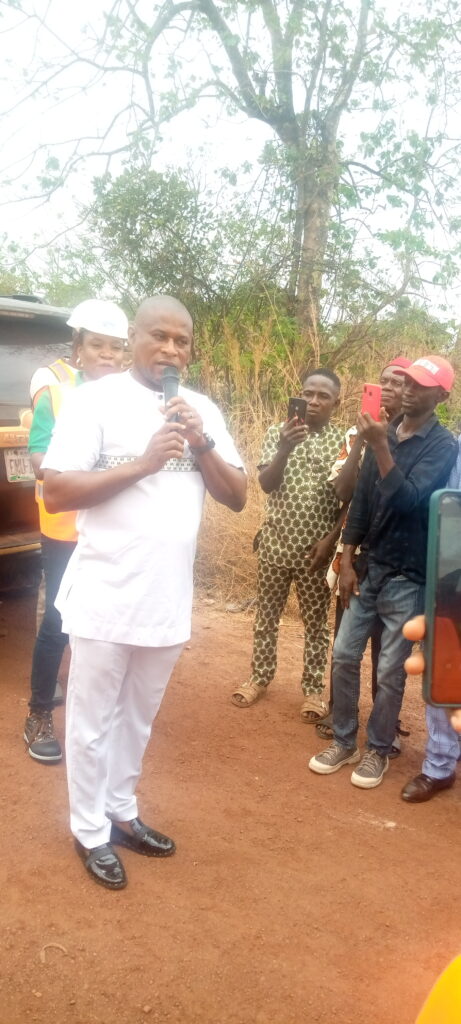 Handing over the project site at Aguobu- Owa on Saturday, the Deputy Governor, of Enugu state ,Hon(Mrs) Cecilia Ezeilo ,said the project is a World Bank project, designed to bring good governance to the people.
"This project is a world Bank project. Any one who sees this project in his or her community should know that Government remembered them.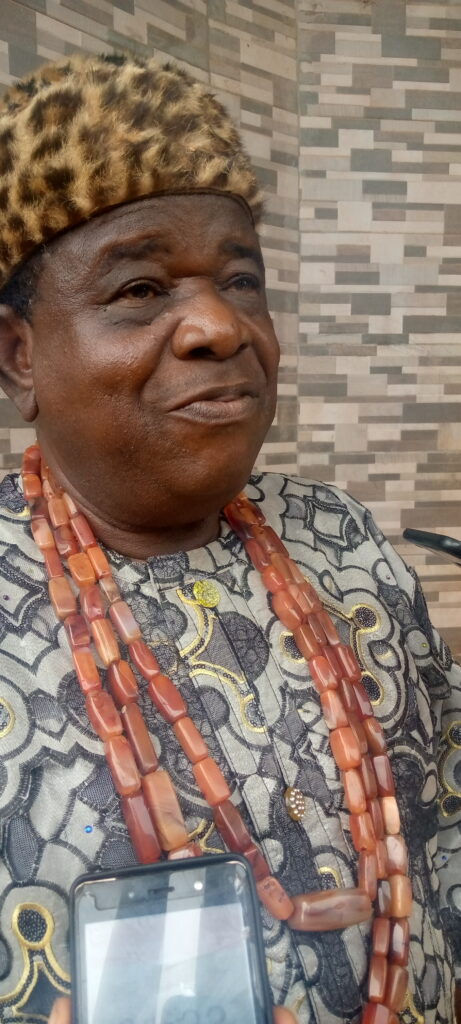 "The cashew cluster,Ajali has been there for a very long time, it's specie is one of the best cashews in Africa. The government has remembered the community," she said.
The Deputy Governor, who was represented by her Special Assistant on boundary Matters, Hon. Steve Anibeze, said the road, is a very large project that she, the deputy Governor has attracted to Ezeagu local government area.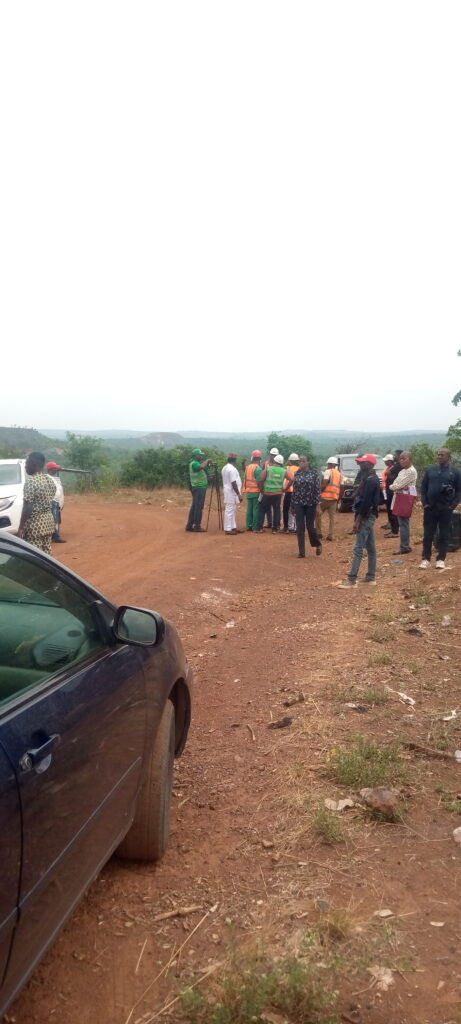 "There is a Cashew processing center and the government will start processing cashew from the Cashew cluster for exportation.
She assured the contractors that will handle the project of security of the place, and the corporation of the people of the communities.
Speaking, the Enugu State Coordinator of APPEALS, Mrs Ihuoma Eze said that the road is a 2.5 km road, to give people road access."It will help farmers to transport their farm produce. It is a warm development."
She said that they will monitor the project and ensure that it is done according to specifications.The Contractor, Engineer Kingsley Ezeocha, promised that the road will be done according to specifications. He said the project will be completed in three months. Ezeocha appealed for provision of security, accommodation and corporation of the people of the communities. He said that the Labour will be drawn from the communities. He thanked the state government for awarding the contract to his firm, promising to execute a standard job, as the company is known for.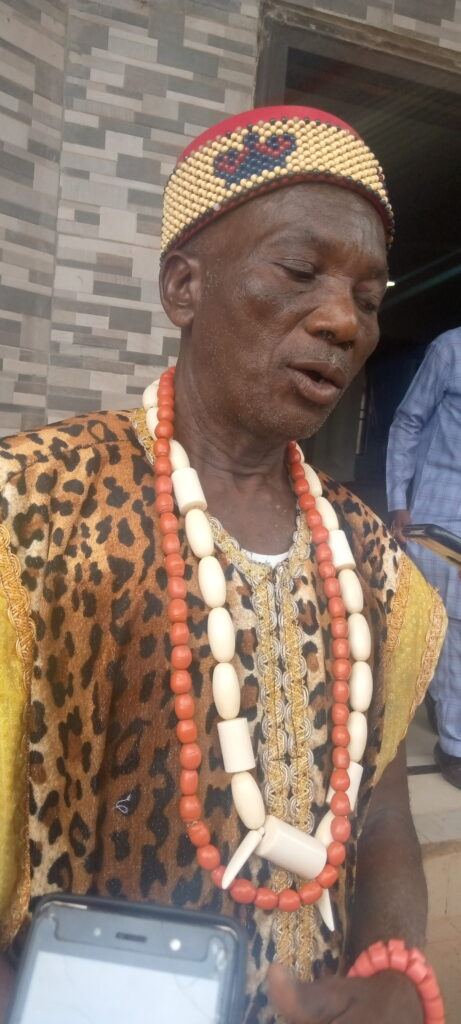 Earlier, the traditional ruler of Eziowa-Aguobu-Owa, HRH Igwe Francis Okafor, Ezi 1 of Eziowa expressed happiness that the road which had been in a very bad state for decades has been remembered.
"The road is very important to the people of Eziowa The road they are talking about is the road that connects the three Owas, Imezi, Aguobu and Mgbagbu Owa. It is very important. We have been using it ,but since after the civil war,.we don't use it again the road has been in a very bad shape. It has not been motorable. We don't use it again The road is better for kidnappers, armed robbers,, and all other bad things. It is not motorable for a very long time.So, if they do this road, the whole people from this area will have a lot of gains to make. Even our farm produce will sell. You know we have three markets, Oye Owa, Afor Imezi and Afor Mgbagbu. So, we have not been meeting .
"We used to have meeting once in a year, connecting people of Imezi,Aguobu and Mgbagbu, for a very long time, we have not been meeting.We are almost non-existent. You know, we are a family, three brothers, Imezi,Aguobu and Mgbagbu, but for a very long time, we have not been meeting. So, this road is a very big thing that has happened to us. We have been fighting for this road for a very long time, without success.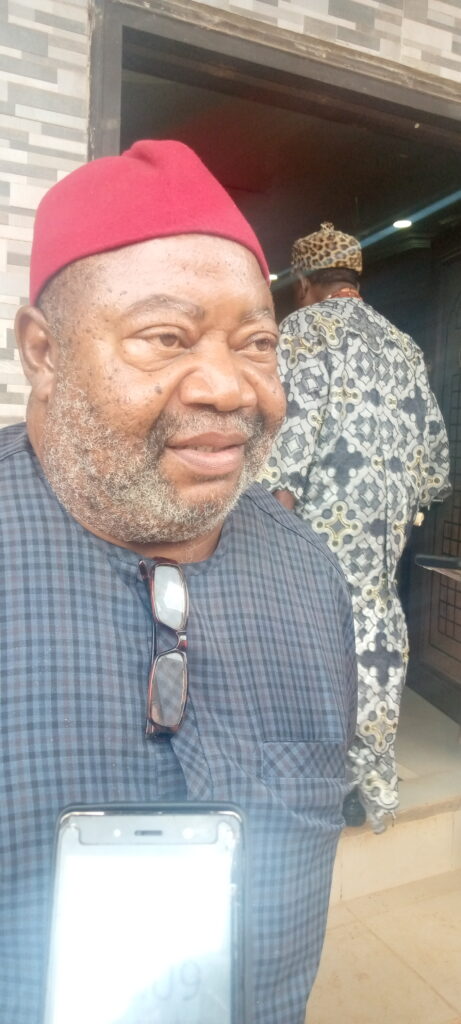 " We are very happy. The whole people from this area. We have Ezeagu north, they have their road, Ezeagu South has it's own road but Ezeagu Central doesn't have . So, we are happy for this government. Road is the only thing that can reach all of us.
He said that the community has been doing small road projects, but this one is big for the community to fix
The Royal Father assured the Engineer that they will Corporate with them and provide security to the company when they move to site and throughout their stay in the community
HRH Igwe Chikezie Ibegbu, Aji 1 of Umuaji ,Imezi -Owa, said that they have been waiting for the intervention for years. " Today, is the third time of hearing the flag off of this road, so, we appreciate it. We have been trying to tell government to hel us have one road and we appreciate if governmental can help us do the road, from Imezi -Owa to Aguobu-Owa to Mgbagbu-Owa.
A son of the area, Engineer Luke Mmamelu ,said the project is a wonderful project." It is just killing two birds with one stone This road will afford us the kind of opportunity to harness our enormous cashew down the Ajali river The very bad nature of that road, made it impossible for people to have access to their cashew plantation and bring them out from the plantation. We were extremely waiting for this intervention and we hope it gets to the end."