International Federation of Women Lawyers ,FIDA, Enugu branch, on Friday, January 28, paid a visit to Mrs Virginia Eze, a mother of 7 and a widow at her village ,Obiofia ,Okpuno Nsude in Udi local government area of Enugu state ,to ascertain her challenges in taking care of her aged mother.
Virginia was the woman whose video went viral ,where she was bathing her 94-year-old mother, Deborah and was beating her with cane for excreting on herself.
Representative of FIDA, Enugu and Chairperson of the branch, Cecilia Onyia, who was accompanied by Irene Ndidiamaka Osy-Nnamani, said that the visit was " in furtherance of Partnership with the Former Hon. Attorney General/Commissioner For Justice,Enugu State, Anthony Ikechukwu Ani ,SAN.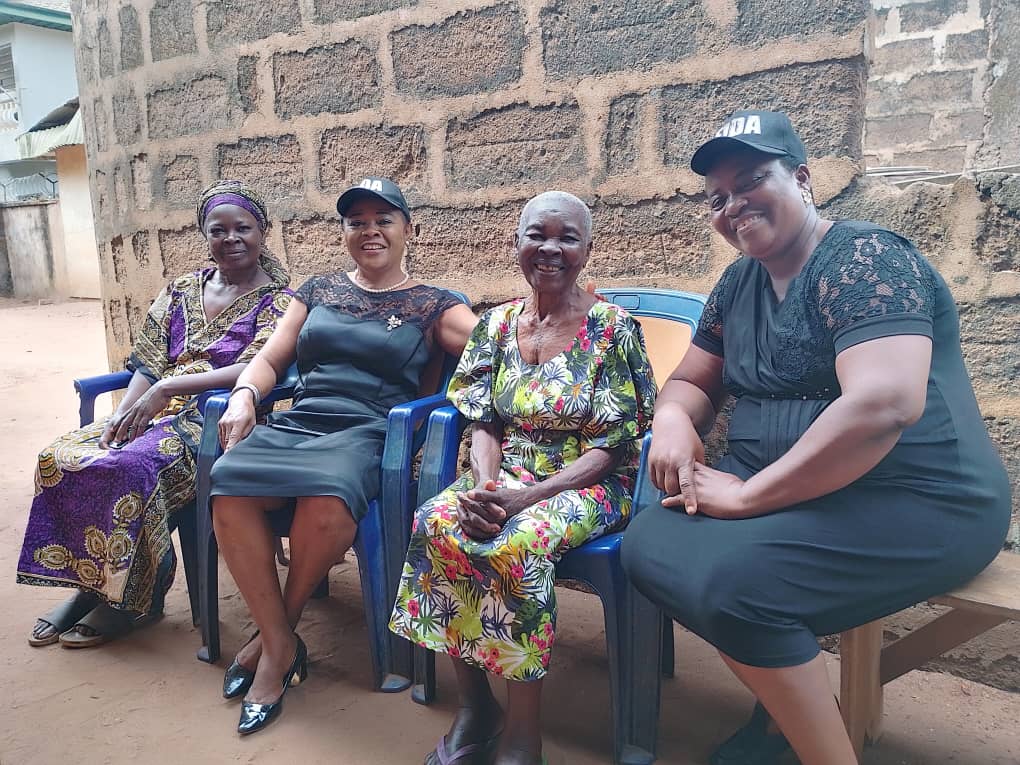 She said, "the visit to Nsude where Virginia was married to and had been living with her mother for more than 5years now, was to ascertain her needs and challenges she was having in taking care of mother , Madam Deborah Nneze Ogbodo, with a view to bringing further succour to the family"
Overwhelmed with what they saw , Onyia said , "FIDA Enugu lacks words to express her joy over the visible improvement of the duo in consequence of her 12th January, 2023 humanitarian visit at Umueze Okwojo Ngwo.
She reiterated FIDA's readiness in partnership to reach out to the vulnerable. The Chairperson thanked their partner,Anthony Ani,SAN, for his contributions to the upkeep of Mrs Deborah Ogbodo. She prayed God to bless, saying, "may the God of the vulnerable be gracious to the Learned Silk and bless him immeasurably In Jesus Mighty Name"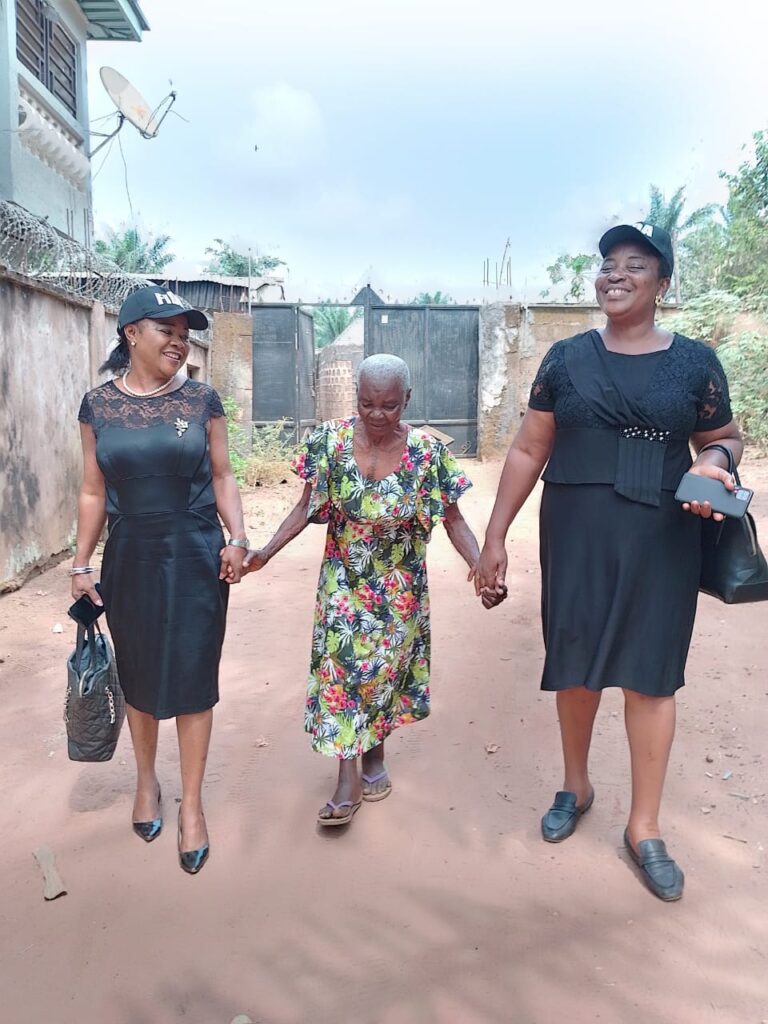 It could be recalled that FIDA Enugu in December 2022, visited Mrs Ogbodo' in her house in Okwojo Ngwo, Enugu ,after the video where her daughter beat her trended. The visit revealed that her daughter, Mrs Ezeh , a widow, was sick. She suffered depression following the death of her husband . FIDA Enugu on January 12,2023 along with their partner, Hon Anthony Ani,SAN, donated food items ,cash and clothes to Mrs Ogbodo' and her daughter,Mrs Eze, and promised to be checking on the family.