International Federation of Female Lawyers(FIDA), Enugu state branch in patnership with the former Hon. Attorney General/Commissioner for Justice, Enugu State, Anthony Ikechukwu Ani, SAN, on Thursday, January, 12,2023, donated relief materials to the 94-year-old woman,Deborah Nneze Ogbodo, a victim of domestic violence whose video went viral.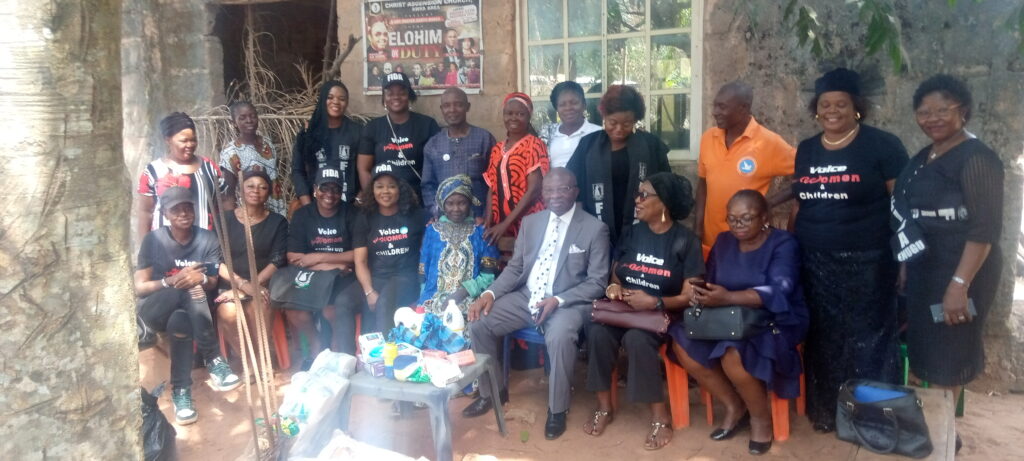 It was indeed a moment of joy for both FIDA and mama Ogbodo family ,when FIDA members led by their state chairperson, Cecilia Ngozi Onyia and the former Hon. Attorney General/Commissioner for Justice, Enugu State, Anthony Ikechukwu Ani SAN, paid a visit to mama Ogbodo at her home town, Umueze Okwojo Ngwo, Enugu state.
Unlike the tensed environment that surrounded FIDA's previous visit in December, 2022, when the group sought to know why mama's daughter, Virginia Ezeh beat her morher Mrs Deborah Ogbodo with cane, while bathing her, today's visit was a joyous one, with mama and her children, Elder Moses, Mrs Virginia Ezeh and Romanus looking healthy, strong and full of smiles.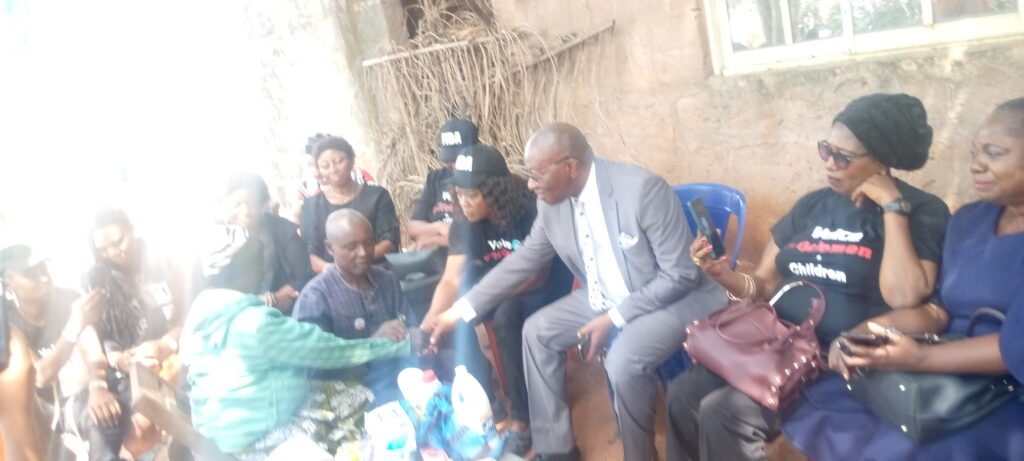 Speaking before presenting the relief materials to Mrs Deborah Ogbodo and her daughter, Mrs Virginia Ezeh, onbehalf of FIDA Enugu branch and Hon Anthony Ani,(SAN), Enugu state chairperson of FIDA, Cecilia Onyia said the visit was made possible by FIDA's partner ,Anthony Ani(SAN), who donated the items and cash.
She said, " His Honour ,who saw the abject poverty in and around the case graciously decided to reach out to both the victim and daughter, Mrs. Virginia Eze and indeed the entire family , through FIDA Enugu.
She said the items donated, include, packets of big tissue papers, body cream, wrappers, gowns, 25kg bag of rice, 25 kg bag of beans ,tubers of yam, hand gloves,bathing and washing soap,, powder, tubers of yam, wipers, disinfectant, jik and cash.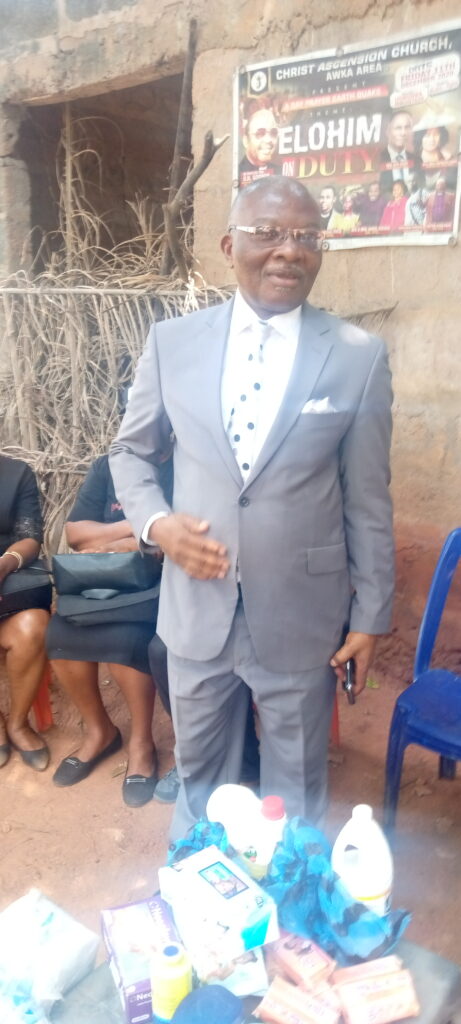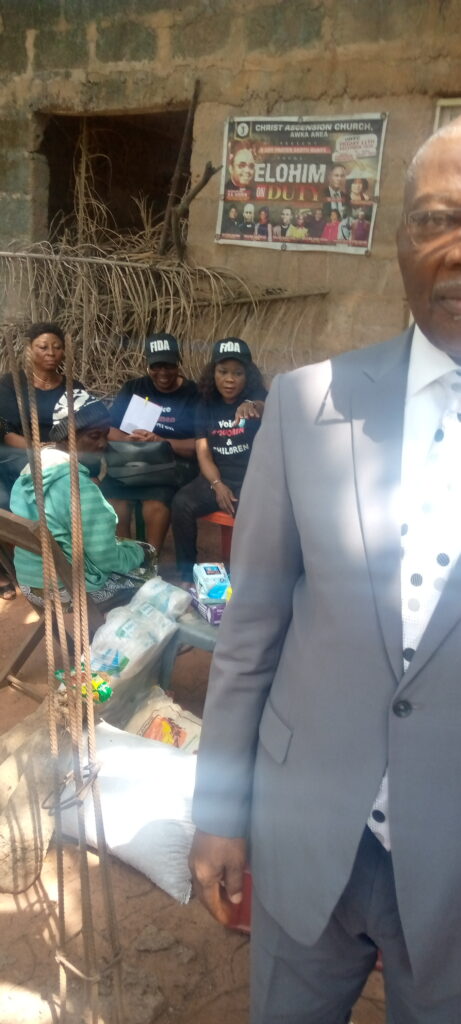 She thanked Virginia for taking good care of her mother, who was looking really good. "If Virginia had a helper, she would be better but if someone is suffering and has no helper, the person will be frustrated . We are happy to see positive changes in all of them(mama and her children), especially mama who had transformed well", FIDA, Enugu chairperson said.
Speaking, the donor, former Hon. Attorney General/Commissioner for Justice, Enugu State, Anthony Ikechukwu Ani, SAN, thanked God for His providence. He also thanked FIDA Enugu for taking the lead. He said he was impressed with what FIDA Enugu had done and had to partner the group.
Ani(SAN) thanked Mrs Ogbodo's daughter Virginia for taking care of her mother
The Senior Advocate adviced Virginia not to be disturbed by the video that trended, noting that what happened "was a blessing in disguise"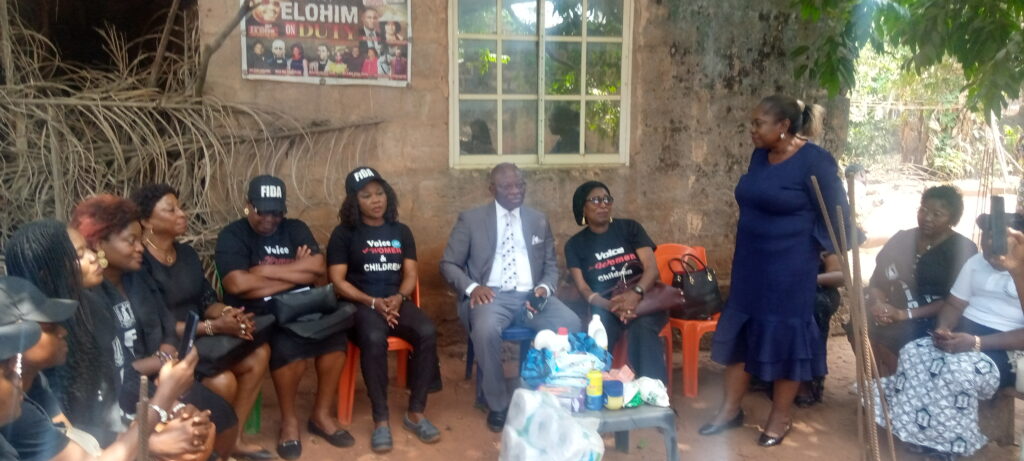 To Mrs Ogbodo, he said, 'mama you are not yet old". He prayed God to grant the victim , Mrs Ogbodo more years on Earth, in good health.
The donor also thanked Mrs Ogbodo's sons for caring for their mother. He promised more support to the family,saying they will empower Virginia and train her on how to take care of old people.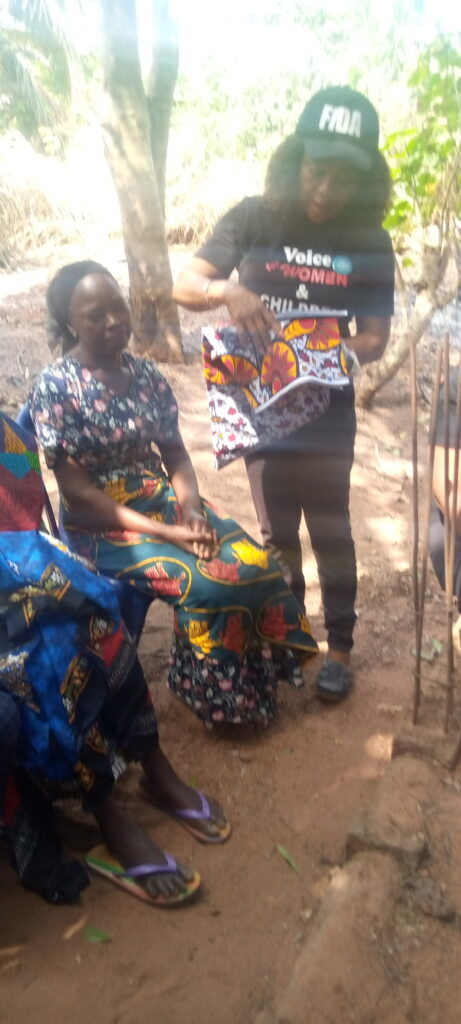 Responding onbehalf of their family, the first son of Mrs Ogbodo,Elder Moses and his sister, Mrs Virginia Ezeh, thanked FIDA and Anthony Ani(SAN), for their kind gesture. He prayed God to bless them.
In an interview, Anthony Ani(SAN)said they will hold advocacy training for women on how to care for the aged. The program according to him, will be held across the three senatorial zone of Enugu state.He said the training is necessary because, it takes a lot of patience to care for the aged.
He advised people to look around their environment and render help to the vulnerable.
Highlight of the visit was presentation of the relief materials to Ogbodo family .
.