Enugu state Govt has shut down a private school (Tender Link schools ) Trans -Ekulu, Enugu) over an alleged molestation of a 3-year- old pupil of the school ,(names ithheld).
Speaking shortly after the sealing of the school, Friday, November, 17,2023, the state Commissioner for Children and Gender Affairs, Mrs Ngozi Enih and the Commissioner for Education, Professor Nwabueze Mbah, said the incident happened on Tuesday, November 24, 2023.
Enih said a 3-year- old child was molested by her teacher and the teacher was in police custody. "Other parents came up and spoke and with the Executive Order, we have come to seal the school , " she said..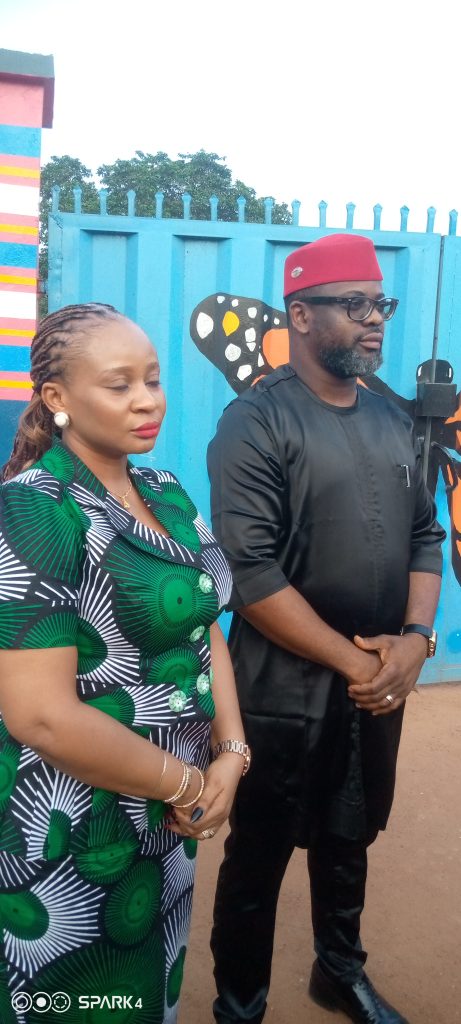 Pix-:Left – Enih, Rght- Prof Mbah
The Commissioner assured that justice will be done after Police investigations. The perpetrator(s), she said, would be punished and the school will remain sealed till police complete investigations.
Speaking also, the Commissione for Education, Professor Nwabueze Mbah said: " This is the type of incident that goes against the
dream, vision and mission of the Governor. Schools are an extension of home Quality education means quality life."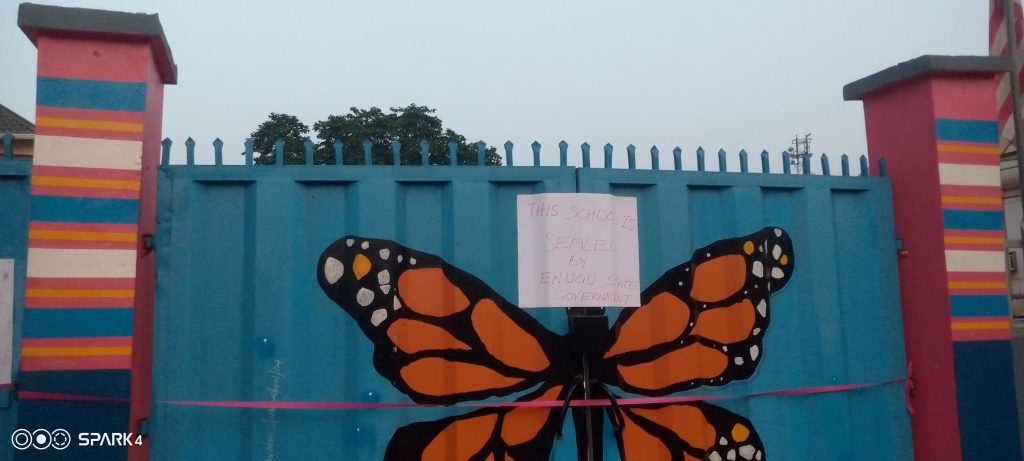 Pix- Sealed school gate
The Commissioner said that some parents reported that their children were molested by their class teacher( names withhe. He said that Enugu state has zero tolerance of children being molested.
Mbah announced that the state government will embark on teachers' training next week, begining with the newly recruited teachers, adding " Our children should feel free in the hands of teachers"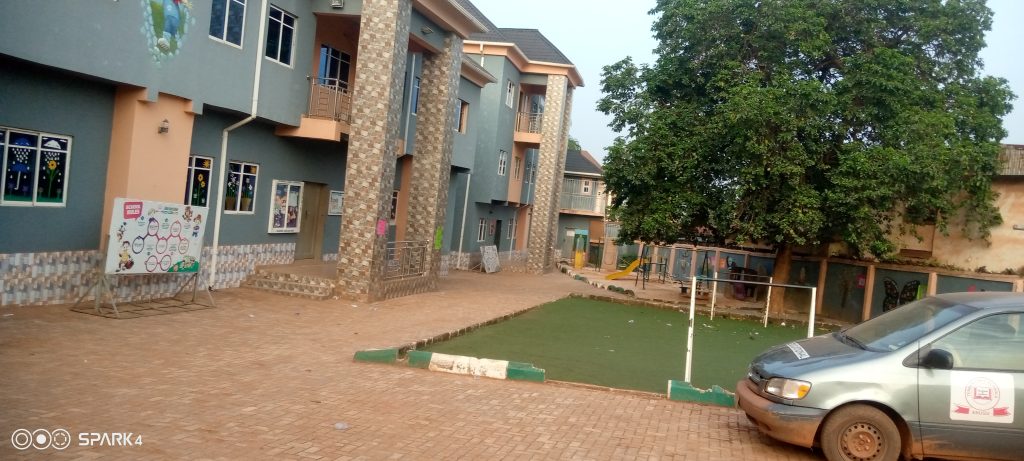 .The school
He disclosed that the state government will revisit the approval granted to private schools to operate in the state in order  to ensure they met the standard, saying  that "every child  should have support.
Author: Maureen Ikpeama