In it's determination to raise the Gross Domestic Product(GDP) of the state from $4 4 Billion to $30 Billion ,Enugu state Government, Thursday, attracted some Foreign Investors to the State Coal mining sites to see the places and sample of Enugu coal for possible investment in the state.
Speaking to newsmen after they had inspected the sites, the Commissioner for Environment, Prof Sam Ugwu said the visitors came to see the sites and they will go back to discuss with the state government and there will be a Memorandum of Understanding (MoU).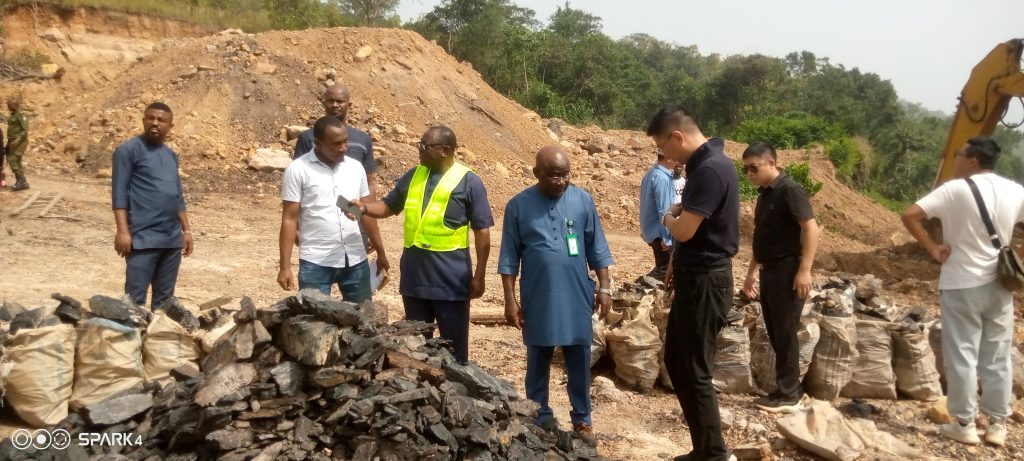 Pix-Prof Ugwu showing the investors Enugu coal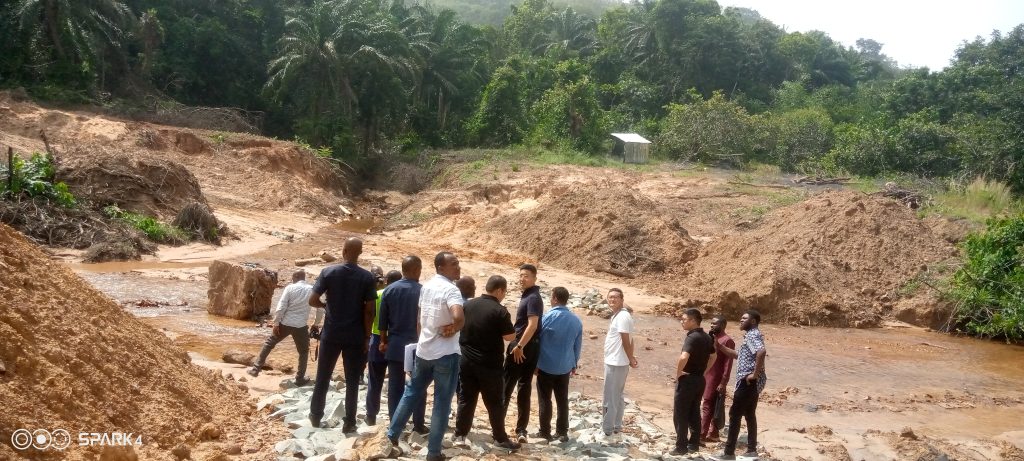 He explained that the ministry of Environment was part of the team to ensure there is no environmental degregation and health hazzard..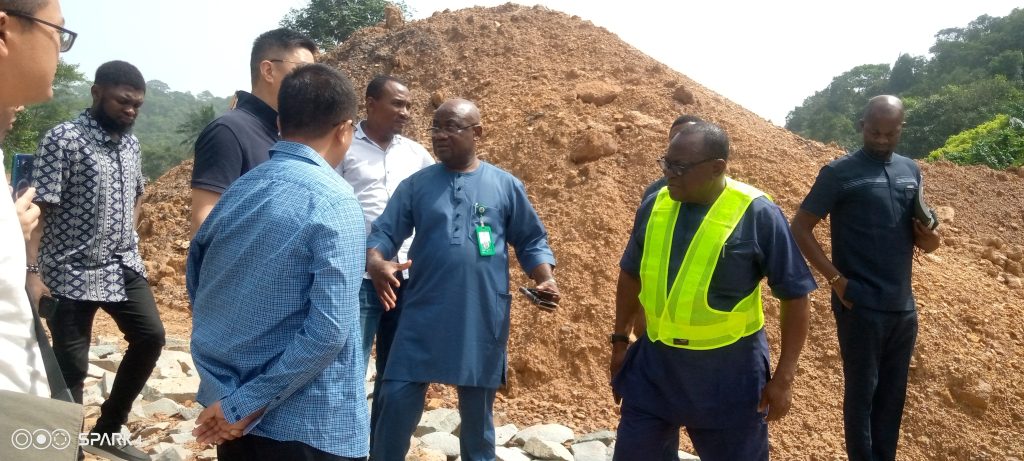 Pic- Nnaji explaining some things to Li
On his part, the Special Adviser to the Governor on Energy and Mineral Resources, Kingsley Nnaji said Enugu state has deposits of high quality coal and they were in a commercial quantity.
Speaking in one of the sites, Nnaji said the coal deposit covered 18 kilometers. He invited investors to come to Enugu and invest .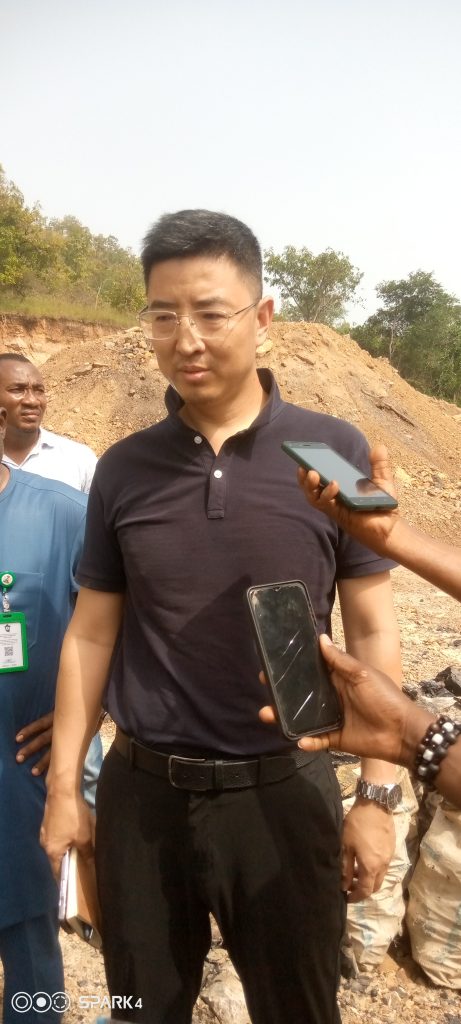 Pix- Li speaking on why they were in Enugu
On why they were in Enugu, leader of the group, Henry Li said he was from China Communications Construction Company(CCCC) top three in the world. and they were in Enugu to visit some Coal mining sites in the state.
He said; "This is peak opportunity to us.We are interested in the mining industry. It is a developmental thing.It's a win win".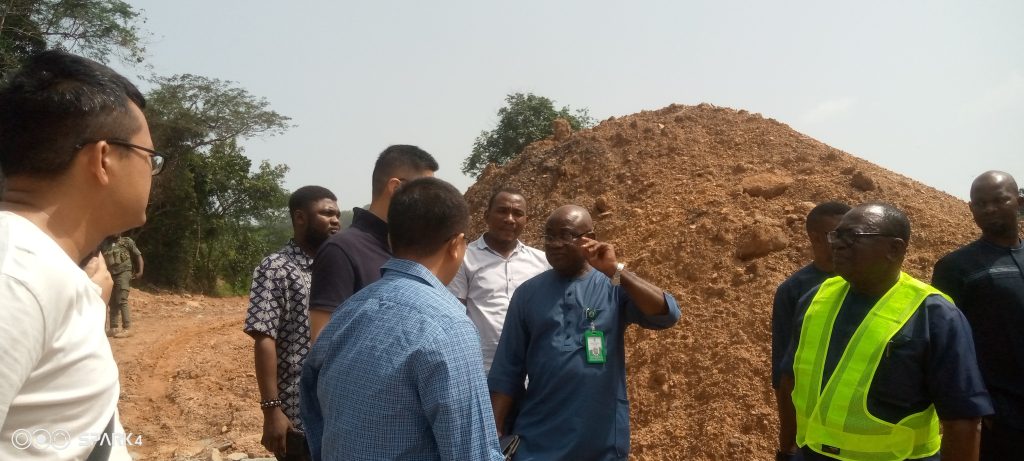 The foreign investors were elated with what they saw. They assured they were going to tap into the opportunity provided.
Author: Maureen Ikpeama