Enugu Police Command has arrested 53 criminal male suspects for armed robbery and cult-related criminal offences . The command has also recovered firearms, ammunitions and others exhibits in the state.
Commissioner of Police, Kanayo Uzuegbu disclosed this ,Tuesday,, while briefing newsmen at the Police headquarters, Enugu.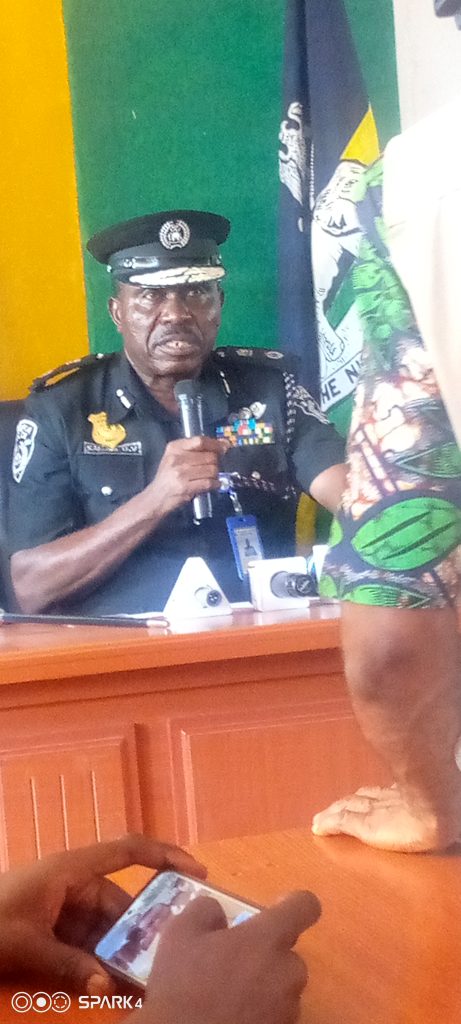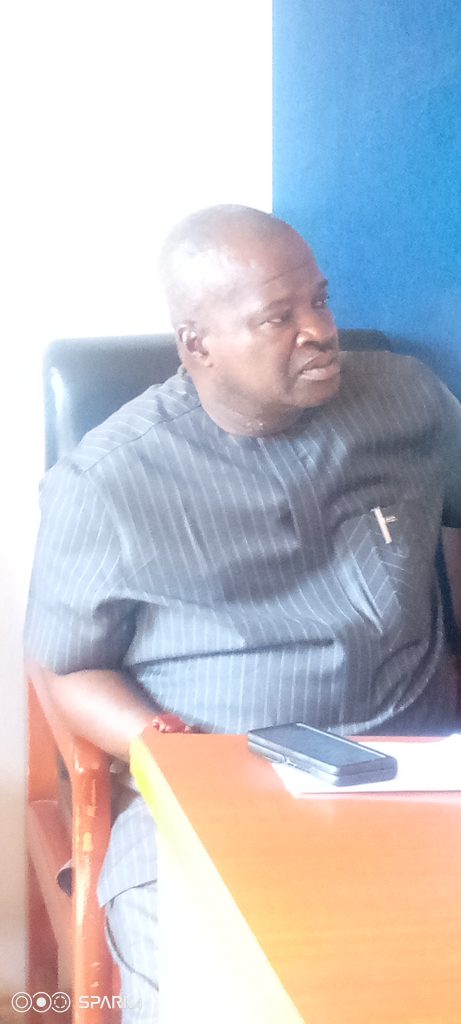 He said the police command recovered 28 firearms of assorted calibers, 30 live ammunitions, 66 live cartridges, 25 vehicles and 16 motorcycles from the suspects arrested in various parts of the state.
Uzuegbu noted that the state had remained relatively peaceful enough for people to go about their lawful businesses and for investors to come and invest in the state.
He stressed that , this is not to mean that there are no ockets of crimes and criminality in the state, like every other state in the country and human society in general.
"It is on record that we have been able to drastically reduce incidences of kidnapping, particularly on some of our highways like the Opi/Nsukka and Ozalla/Udi Roads, which at some point were topical and challenging issues.
"Unfortunately, we have recently intercepted some social media reports suggesting that there are still high incidences of kidnapping in the state.
"Interestingly, after diligent analyses of the reports, most of which are basically unfounded and uncalled for, we realised that what the peddlers of the reports do is to exaggerate and blow cases of night time abduction and carjacking most of which are not recent occurrences, out of proportion; thereby making it appears as if there were real-time occurrences that one should be worried about," he said.
The commissioner said that the Command had found out that some of the criminal activities, particularly that of abduction during night hours, are mostly committed by secret cult members.
He said he had directed the officer in-charge of my Anti-Cultism Squad to put in more efforts and ensure that cult groups and their criminal activities are further reduced to the barest minimum.
"In fact, I have the approval of Gov. Peter Mbah, to ruthlessly deal with and rid the state of unrepentant cultists and their criminal activities. We must ensured that this is carried out to the latter.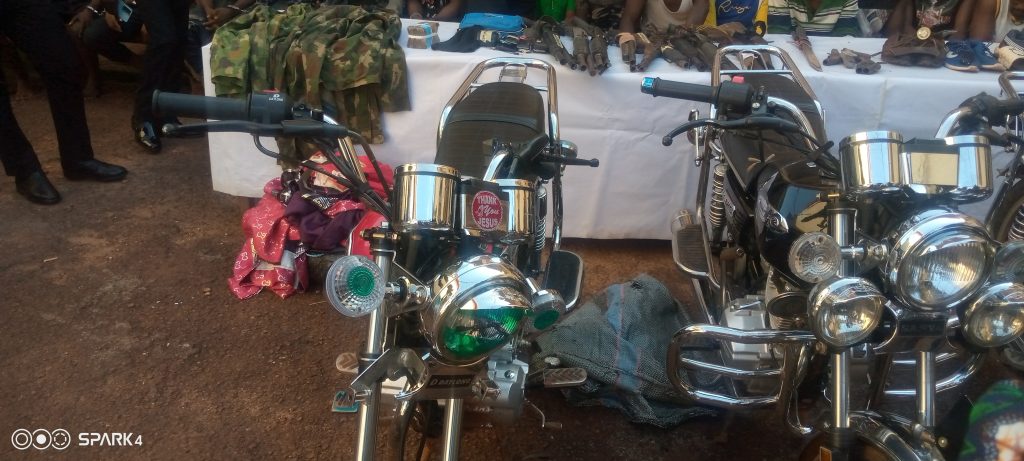 "Let me categorically make it clear that we remain focused in ensuring a more secured and safer Enugu State, and shall not be distracted by such narratives., especially now that the good and law-abiding people of the state are beginning to truly commend and appreciate our candid efforts in tackling crime situations in the state.
"The State is safe and peaceful enough for residents, visitors and investors to carry out their businesses, adding that residents should continue to be law-abiding, vigilant and promptly report criminal activities to the nearest Police Station," Uzuegbu said.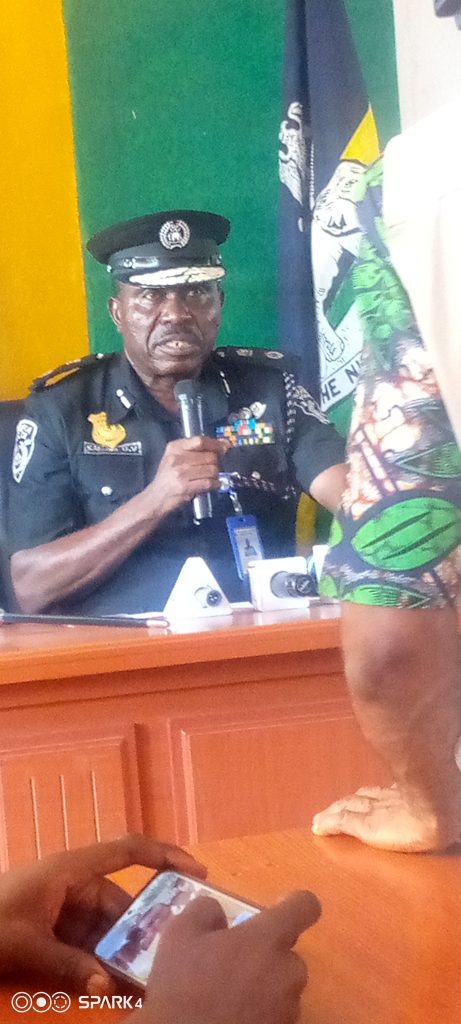 On Kidnapping, Rescue of Victims, Arrest Suspects and Recovery of Ransom Cash and Mobile Phones, the Commissioner named the suspects as follows†
Emmanuel Ozor aged 28,
Tochukwu Simon Okorie aged 26, and
Eke Emmanuel aged 24.
Brief description of the case
He said the suspects were arrested on 04/11/2023 at about 2 p.m., by Police Operatives serving in Octopus Tactical Squad of the Command, following the receipt of a report that some kidnappers called the complainants demanding for a ransom of ten million naira (N10,000,000.00) before two male victims they kidnapped would be released.
"_Upon receipt of the report, the Operatives, acting on intelligence, swung into action and arrested the 3 in Abakpa, Enugu; and also rescued the victims unhurt. Meanwhile, the ransom sum of five hundred thousand naira (N500,000.00) earlier paid to the suspects have been recovered, while further discreet investigation that will to the arraignment of the suspects is ongoing.
"On a case of abduction and rescue of victim,
Police Operatives serving in Ozalla Police Division of the Enugu State Command, assisted by Neighborhood Watch Group and Nkanu West Special Vigilantes, on 05/11/2023 at about 4.00 a.m., rescued a medical doctor in a forest between Udi and Akaegbe-Ugwu communities.
" The victim was reported to have been abducted from the University of Nigeria Teaching Hospital (UNTH), Ituku-Ozalla, by yet-to-be identified hoodlums, at about 7.30 p.m. of November 4, 2023. The rescue is due to the prompt response of the Operatives to a distress call on the incident. Preliminary investigation reveals that the hoodlums gained entrance into the Teaching Hospital through its back end, which is unfenced, porous and leading into a forest. Further discreet investigation and intense manhunt of the fleeing miscreants are underway.",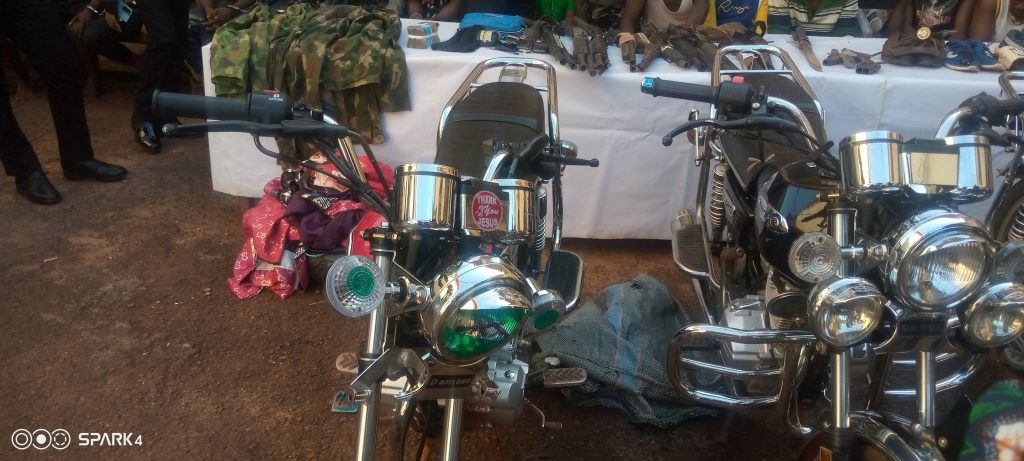 The Commissioner assured residents especially those that would be coming back to celebrate the Christmas and new year with their loved ones, of adequate security.
He thanked the state Governor, Dr Peter Mbah for his support to the command
He said: "I use this opportunity to once again thank Gov. Mbah for all the support his administration has been giving to the Police, and his commitment to enthrone a peaceful, safe, secured and economically prosperous Enugu State.
"I also wish to thank the good, which have made our policing duties less cumbersome and more productive in the state.
Author: Maureen Ikpeama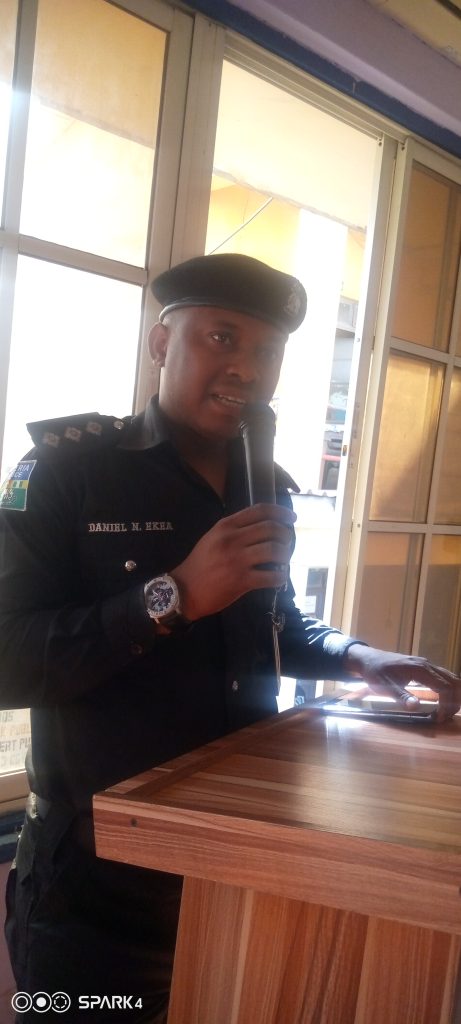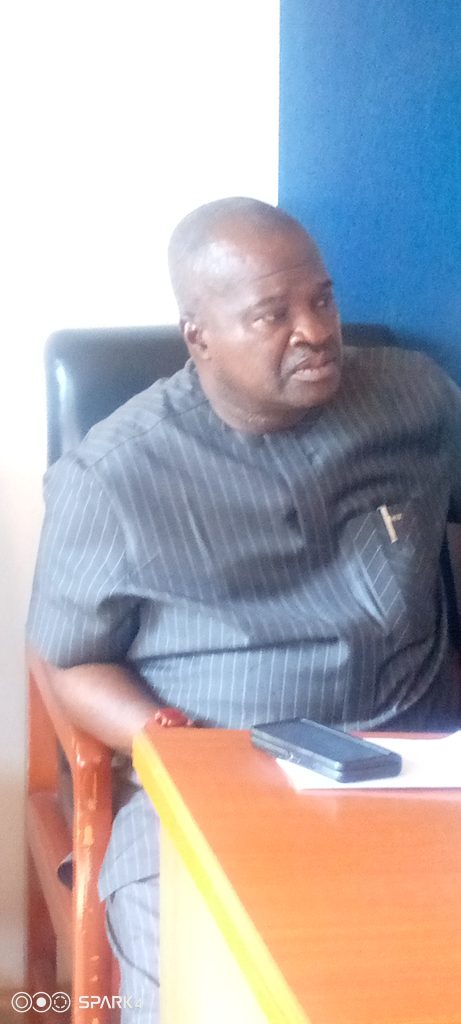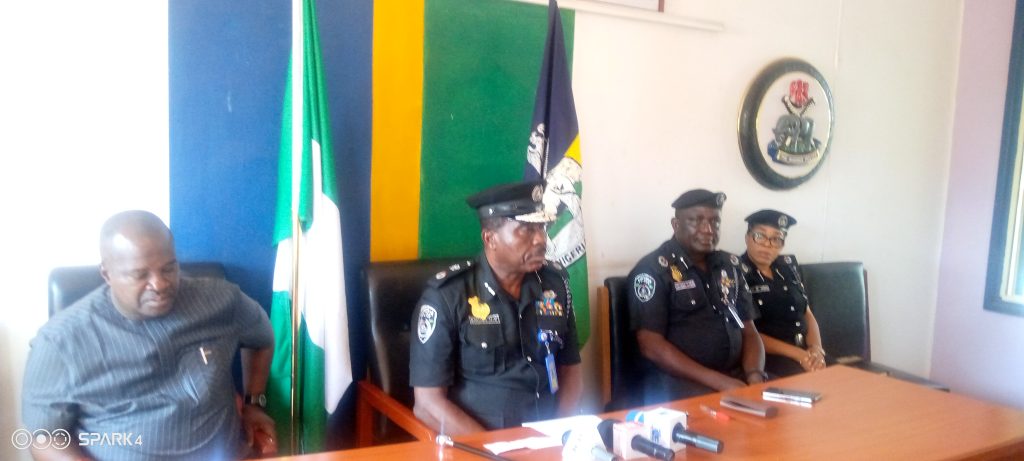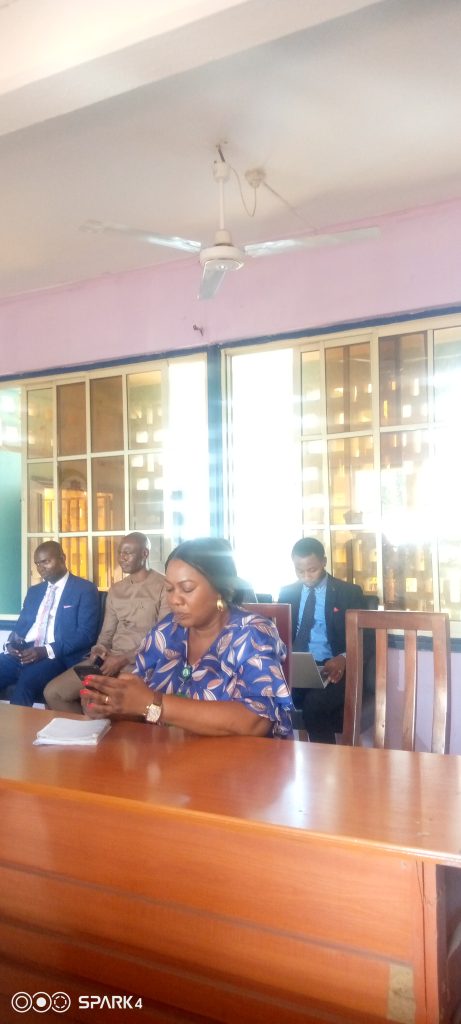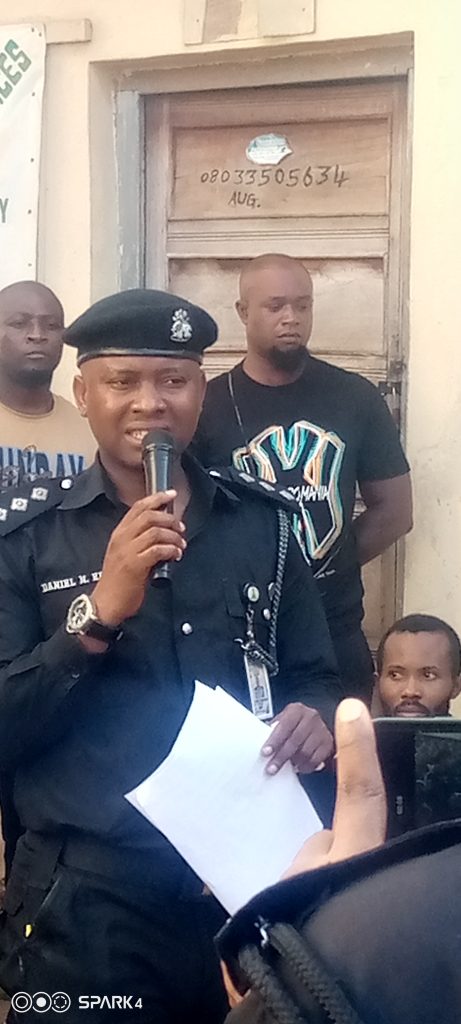 "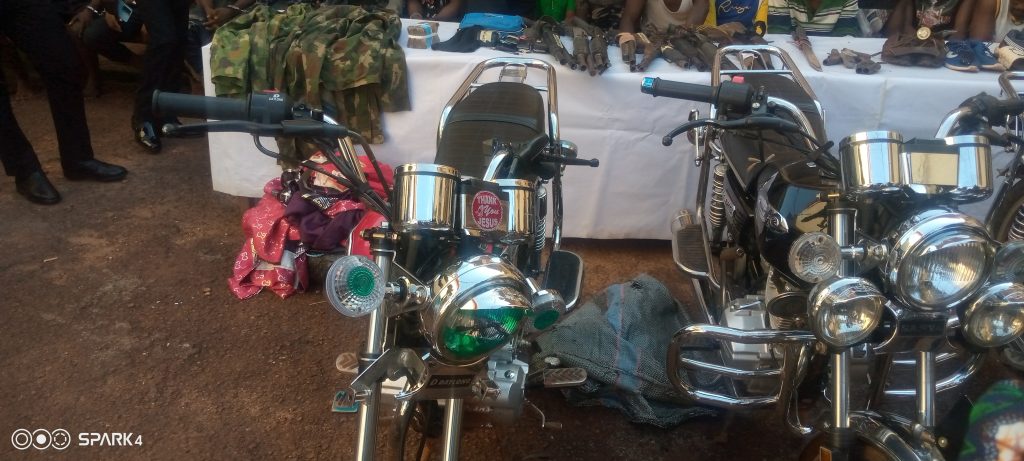 Pix: The exhibits and suspects
"