Federal Government has selected Enugu State as one of the states slated for the e-governance pilot training programme, which will commence in the first quarter of 2024.
This was disclosed when a delegation from the Federal Ministry of Communication, Innovation and Digital Economy led by Engr. Ekworo MalcDonald, Chief Programme Analyst, and Mrs Oriloye Elizabeth, Principal Programme Analyst, paid a courtesy call on Enugu State Commissioner for Human Development and Poverty Eradication ,Dr. Malachy Agbo
in his office in Enugu on Tuesday.
According to them, the pilot programme would train one hundred civil servants on e-governance and other information technology skills that would enhance their ability to deliver on their jobs.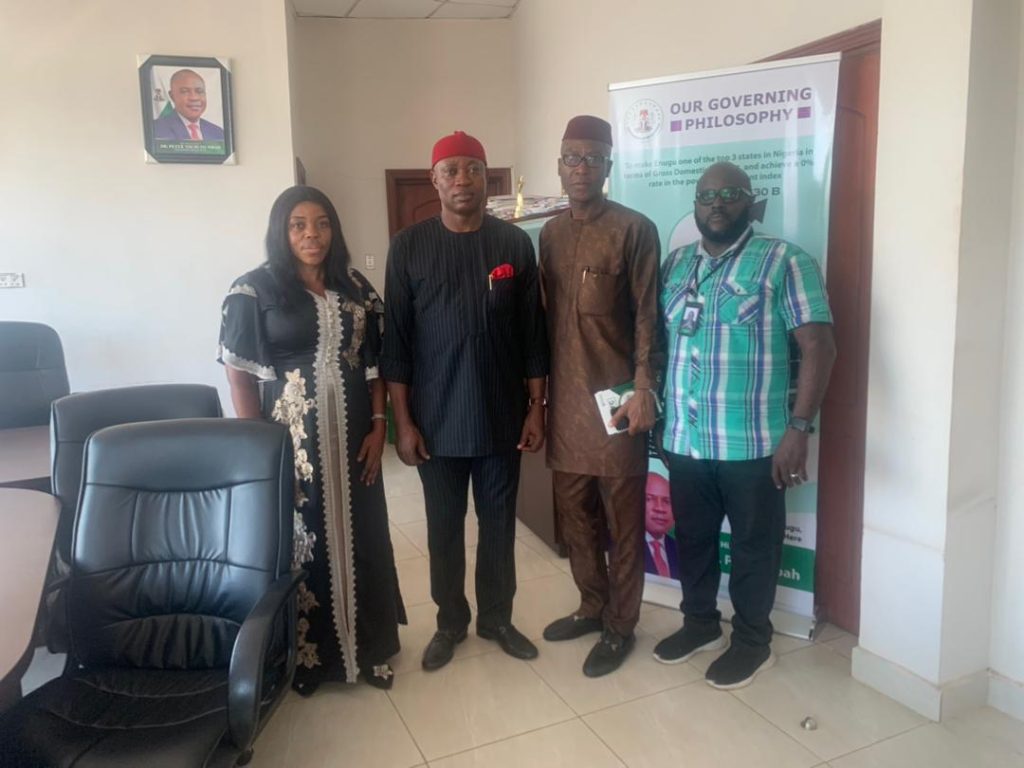 They commended the state government led by Dr. Peter Mbah, for iembarking on e-governance programme in state, adding that the training of civil servants in information technology was in tandem with the vision of the governor, Dr Peter Mbah.
Earlier in his welcome remarks, Dr Agbo expressed thanks to the ministry for choosing Enugu State as one of the pilot states for the training, assuring that it has facilities suitable for the training.
He stressed that the state government had started the process of migrating from manual to digital processes in its various ministries, departments and agencies (MDAs) to enhance work efficiency and effectiveness.