Enugu state Governor, Dr. Peter Mbah, has donated relief materials to victims of fire, flood, windstorm and building collapse disaster to cushion the effects of the disaster on them.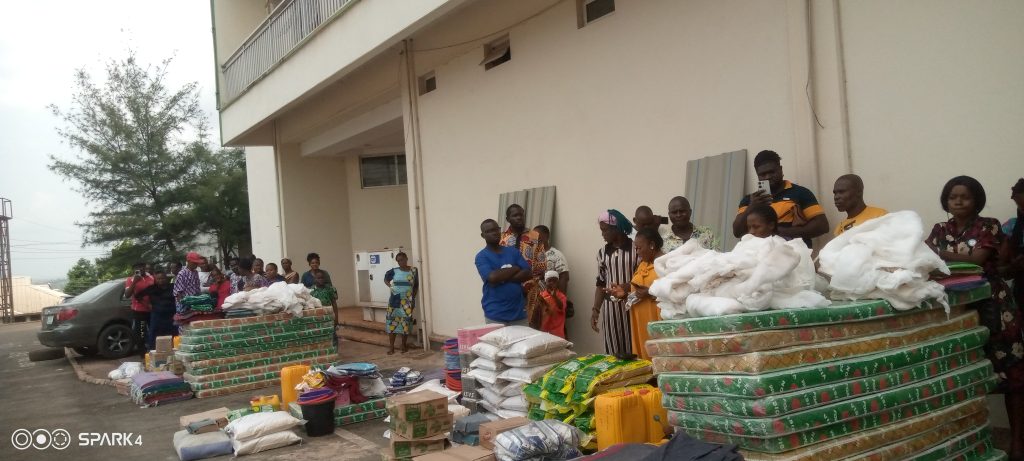 Pix- Donated items
Presenting the items which included bags of  rice (10kg) bags of beans(10kg)Jerry cans of vegetable oil,(10litres) bags of salt, cartons of seasoning, bags of cement, zincs, nails, matrasses, clothing materials, mosquito nets,  to victims of tanker  fire outbreak at Afor  Opi Nsukka  market, Ugbo Odogwu,Trans Ekulu,Enugu fire  (which killed two siblings) Fredrick street, Iva Valley,Enugu fire victims,  flood victims at Amechi Idodo community and Onitsha road Enugu, as well as  building collapse victims which claimed the lives of three siblings at No 3 Mgbemena street, Coal Camp Enugu, Thursday, in Government House, the state Governor, Dr. Peter Mbah ,who was represented by the Head, Enugu  State Emergence Management  Agency, SEMA, Mrs. Chinasa Mbah,  said the gesture was to cushion the effects of the disaster.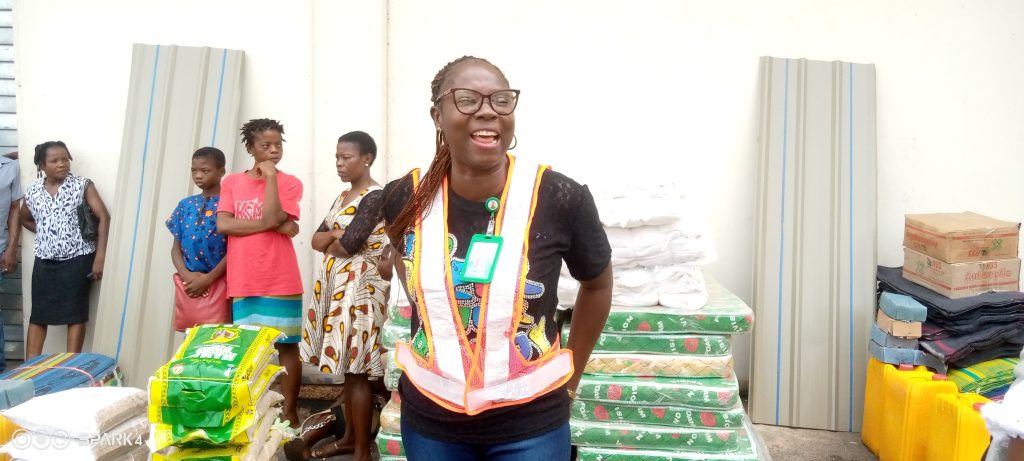 Pix- Mbah
She also made cash presentations to victims of collasped building; One Million naira to Mrs Okereke  Modesta(the woman who lost three children at number  3 Mgbemena street ,Coal Camp ,Enugu) Five hundred thousand naira to the people who will pack from the affected house and One hundred thousand naira to each of the six  persons at the  other building respectively.
Mbah said, "This is not paying you for what you lost; the government does not pay for such losses. But what we do is to assuage the suffering you encounter as a result of the mishap that befell you.
"This is a heartfelt gesture by the Governor who feels what you are going through; but the most important thing is to be conscious of your environment. Don't block the waterways, don't dump your refuse in drainages, or burn bushes because we have to keep our environment safe.
 'Be conscious of  your environment, don't light candles in your homes and leave it, ensure there is ventilation when you are using your gas cooker, don't use  stove inside your house. Don't block the drainages. When you block drainages, flooding will occur ", Mbah cautioned .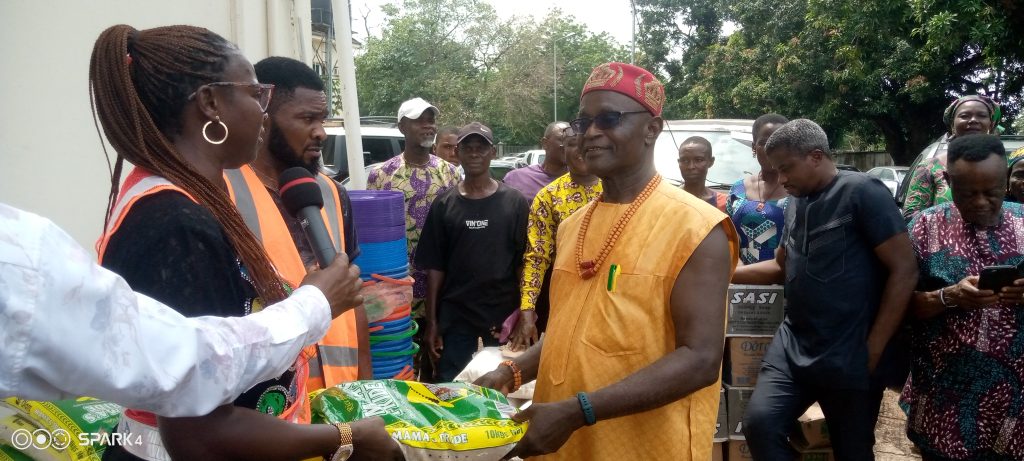 HRH Igwe Edeani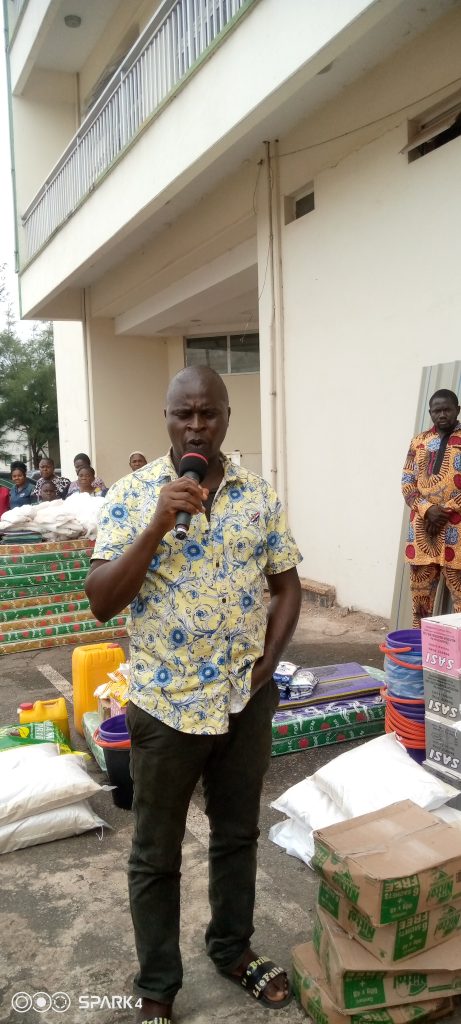 Ugwuanyi
Receiving the items on behalf of  the flood victims , the traditional ruler of Amechi Idodo and the immediate past  chairman  of Nkanu East traditional Rulers Council, HRH Igwe Hycient Edeani, thanked Governor Mbah for the donations to the victims. He prayed God to bless him and grant him a successful tenure.
"Some people here will be relieved of hypertension; they're happy. It is said that appreciation is an application for more. We appreciate the governor and his leadership for what he has done for our people, and we know he is focused and he is going to do more," he said.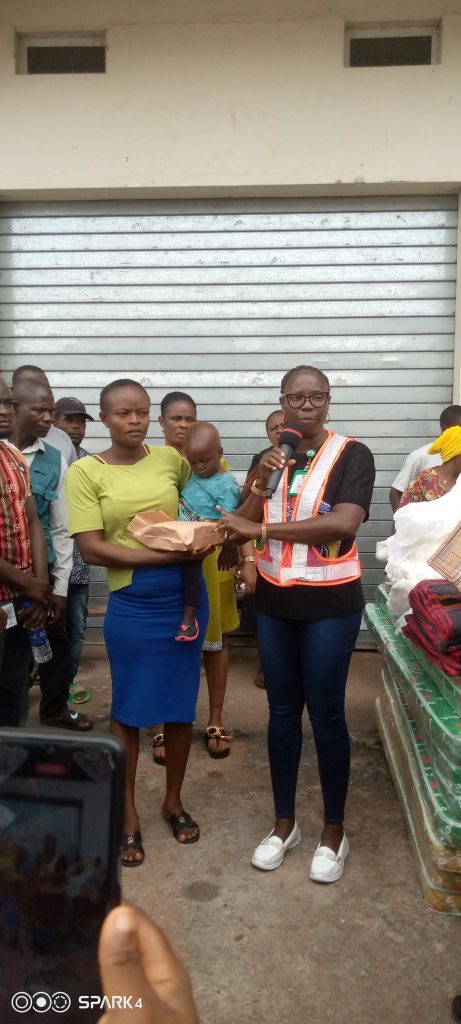 Also speaking on behalf of other victims after receiving their items , victim of petrol tanker fire incident at Afor Opi Market, Ugwuanyi John Paul, , thanked Governor Mbah for the gifts donated to them. He appealed to the Governor to assist them with shops and money to start up their businesses, saying that they lost their goods to the fire incident and have been idle for three months, without any source of income.
On her part,the woman who lost her three children in a building collasped that occurred at No 3 Mgbemena street, Coal Camp,Enugu, Modesta Okereke,
thanked Governor Mbah for the. gifts to her family. She prayed God to bless him.
A tenant at No 3 Mgbemena, Ezeja Ugochukwu, who benefited from the cash gift, thanked Governor Mbah for giving them time to look for a house and for assisting them with a cash donation.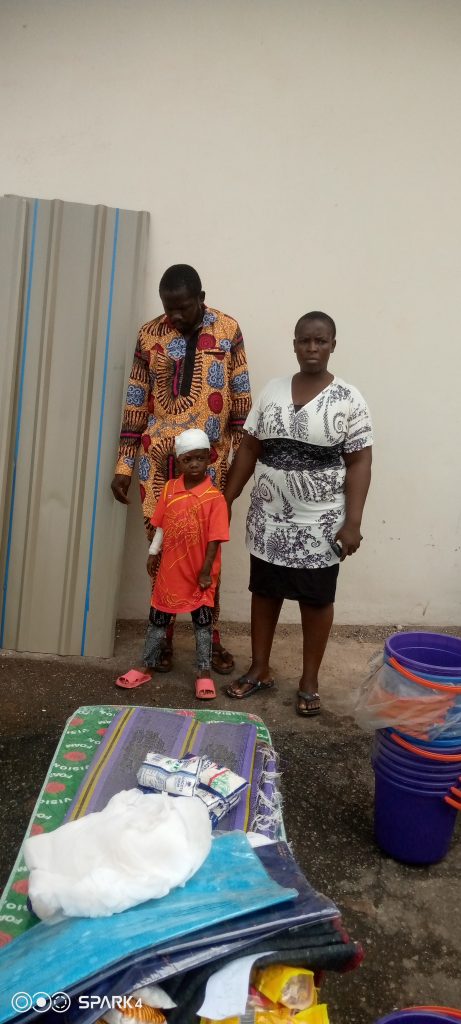 Pix- Victims of Trans Ekulu fire disaster Mr and Okenna
Victims of Ugbo Odogwu fire disaster, Mr and Mrs Dinwoke Okenna who lost two children in a "strange fire outbreak" that occurred in their house on 30Th July, 2023, thanked Governor Mbah for the gifts given to them. They appealed to the state government to assist them with cash donation for them to give adequate medical treatment to their son who sustained injury as a result of the fire incident.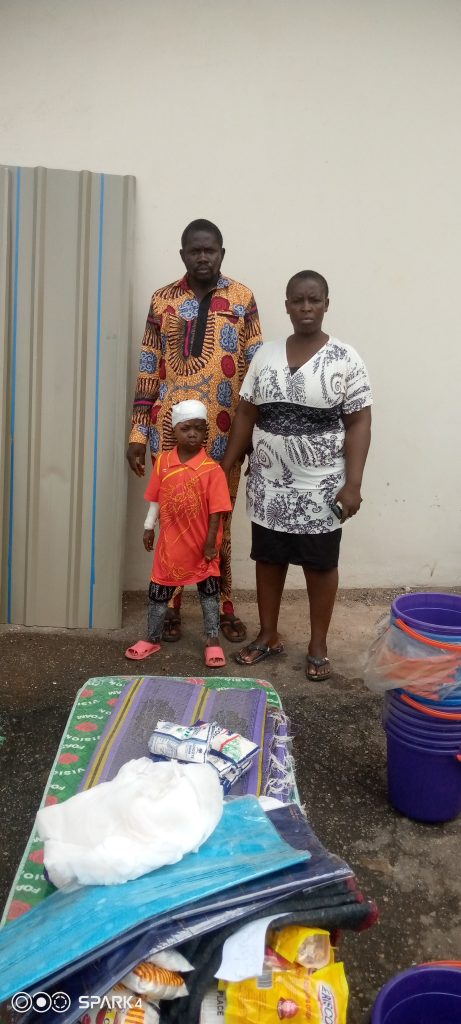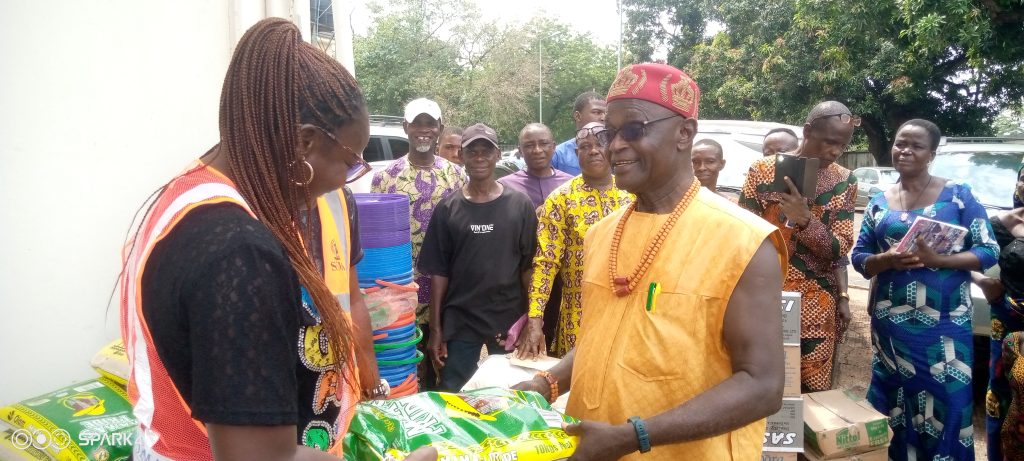 Pix- Mbah handing over the items to HRH Igwe Edeani of Amechi Idodo
Meanwhile, the victims of the Opi tanker fire disaster, lamented that the market authority were not fair to them. They alleged extortion of other traders (yam sellers) at the market by the market authority, who collected One thousand naira from traders in the of assisting the victims and never reached out to them. They appealed to relevant authorities to checkmate the activities of the Afor Opi market leaders.
Author: Maureen Ikpeama