Benue state Governor, Hycienth Alia has strongly condemned the Friday killing of Police officers, ex- councillors ,other people at  coordinated bank robberies in  Otukpo, Benue state, assuring that the perpetrators would be brought to book.
This was contained in a statement on Friday by his Chief Press Secretary (CPS), Tersoo Kula, in Makurdi.
He specifically sympathised with the families of those gruesomely murdered by the robbers during the operation and prayed God to grant them enteral rest.
The Governor described the incidents as "affront on the state, especially that it took place at the exact time the Security Council Meeting was in progress in Government House, Makurdi."
"It is an unfortunate development that people who were on duty, especially police officers, were shot and killed in cold blood by those mindless robbers.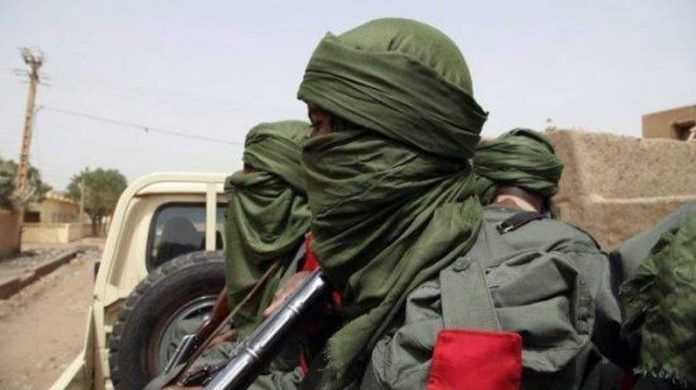 "But they cannot get away with this. Already, security agencies are on their trail and must apprehend and bring them to justice," he said.
He called on the people of the state to be vigilant and always endeavour to report suspicious movements around them at all times.
The Police Command in the state also confirmed the incidents but refused to give details.
However, a credible source from Otukpo claimed that the robberies took place for about two hours.
"We started hearing gunshots about 3pm; when I tried to verify, I discovered that three banks were being robbed.
"Before they went to the banks, the armed robbers first attacked the Otukpo Police Station, disarmed the officers and shot indicriminately.
"All of them covered their faces and were in two hilux vans, a Toyota Matrix and another small car carrying out the robbery which lasted about one hour without any resistance."
The source also said that the robbers left seven dead, including Police officers and a former councillor who was transacting business in one of the affected banks.
"The incidents caused huge stir in the town as residents, particularly traders, were seen running helter skelter for dear lives."