South East Zone of the Manufacturers Association of Nigeria (MAN) has commended the transformative agenda of Enugu state Governor ,Dr Peter Mbah and expressed interest in aligning with his administration in his moves to expanding the state's gross domestic product (GDP) from.the current $4.4 billion to $30 billion in the next four to eight years.
Zonal chairman, Mrs Ada Chukwudozie, gave the commendation  when she led a delegation of the zcnal body of the asociation on a courtesy visit to the governor in his office at the Government House, Enugu, weekend.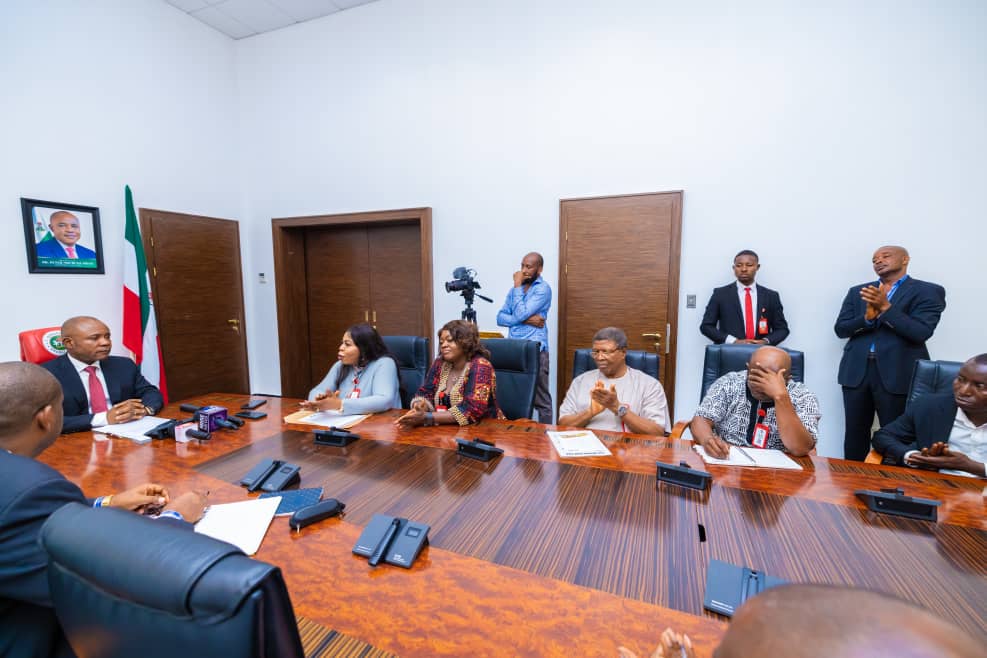 She said manufacturers in the state and zone at large were keen on broadening collaboration with the Enugu State government in its quest to industrialize the state, adding that MAN would want to be carried along on policies that would suit them as manufacturers and private sector investors.
"We are very proud and happy that Enugu State has gotten it so well by electing you as governor. We know your antecedents and achievements in the oil and gas sector, your sound background as a lawyer, finance expert, and astute businessman. We have no doubt that you will bring your innovative and strategic way of thinking and principles to bear in the governance of the state.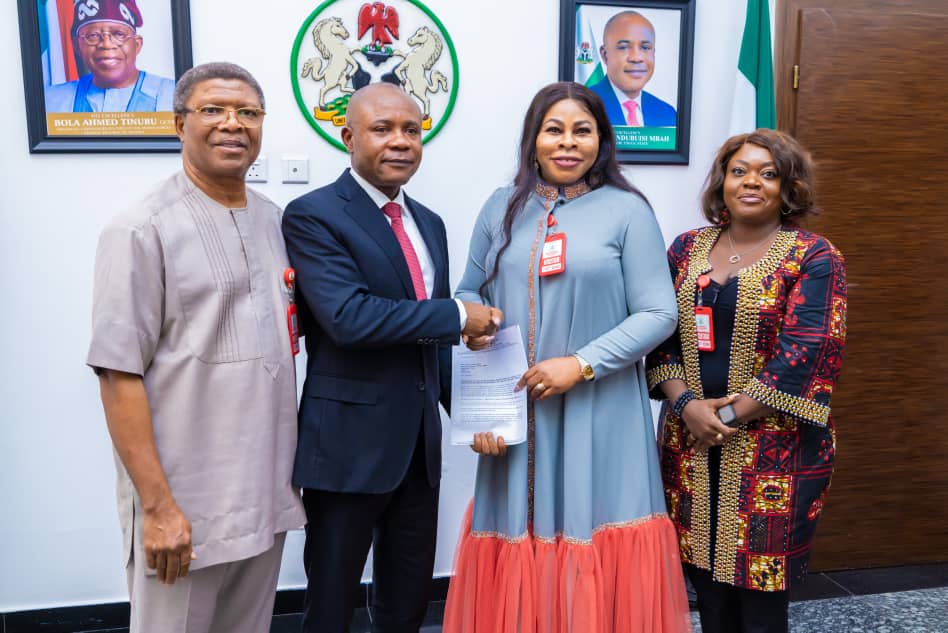 "We have seen what you have done so far, and we have no doubt that they are steps in the right direction.
"We have come to align ourselves with your transformative agenda.
You want Enugu State to be peaceful, secure, prosperous and highly developed", she stated.
Mrs Chukwudozie commended the governor's plan to identify areas and sectors of comparative advantage and to harness and optimize the natural resources in the state for the benefit of the people.
"Your whole initiatives are tailored towards industrialization.
We are happy that we have a governor who is thinking of the industry and how to support us", she said.
The MAN zonal chairman said the association was established 52 years ago to be the focal point of communication and consultation with manufacturers, to support the ease of doing business, promote industrialization and made in Nigeria products, and deepen their relationship with international and national economic actors in government.
"We would want to be carried along in all that you do because we are more like your own taste buds where you check out your policies for the industry and get feedbacks and suggestions on policies that suit us better", she stated.
She urged the governor to look into the challenges of manufacturers on the ease of doing business, the ease of registration of businesses and obtaining permits, including Certificate of Occupancy, adding that the government's new
e-ticketing scheme should be streamlined to reduce levies and avoid multiple taxation.
She also suggested the incorporation of innovation hubs and science-tech parks in the free trade and special economic zones planned by the state government, saying skills can be acquired while creating opportunities for apprenticeship development to help start-ups and support the value chains in the areas of the economy the state is interested in developing.
She extended an invitation to the governor as a guest speaker on manufacturing at the association's annual general meeting in December.
Responding, Governor Mbah expressed appreciation to MAN for acknowledging his background as a businessman and investor, stressing that nobody will feel the pain of setting up a business more than himself.
"As a private sector person, I recognised that most of my time was spent dealing with external factors, external issues. And I had always said to myself that if I ever had the opportunity to govern, I am going to ensure that we make life easy for business and private sector people.
"When we expressed our vision for the people or Enugu State, something that stood out was the fact that our strategy was going to be completely different from what had obtained in the past. We proposed to grow the economy from the current level of $4.4b to $30b and a lot of that growth is going to come from private sector", he said
He promised that his administration was going to exceed the expectations of manufacturers and the private sector investors in the areas of the ease of doing, the ease of setting up businesses,
registration of properties and obtaining construction permits.
"We already have a one-stop shop here in Enugu where you are able to obtain all your business registration documents and construction permits; and we have the relevant state and federal agencies housed in that location.
"We are just in the process of making sure that within the next few weeks, you are able to apply and obtain your Certificate of Occupancy within 72 hours. And across all our MDAs, we are raising the service levels. We are moving all our manual processes to digital platforms so you are able to sit in the comfort of your home and obtain government services; making your payments through your digital platforms without going to ask anyone for receipts as you will get your receipts", the governor assured.
He said as part of creating the enabling environment for business to thrive, government recently awarded contracts for the reconstruction and expansion 71 urban roads, a new dual carriageway to the North Central market, including infrastructure for the New Enugu City sitting on 10,000 hectares of land.
Author: Maureen Ikpeama