Enugu State Government,Tuesday, September 5, handed over the State's Central Medical Store site to United Nations Children's Fund for upgrade to World standard.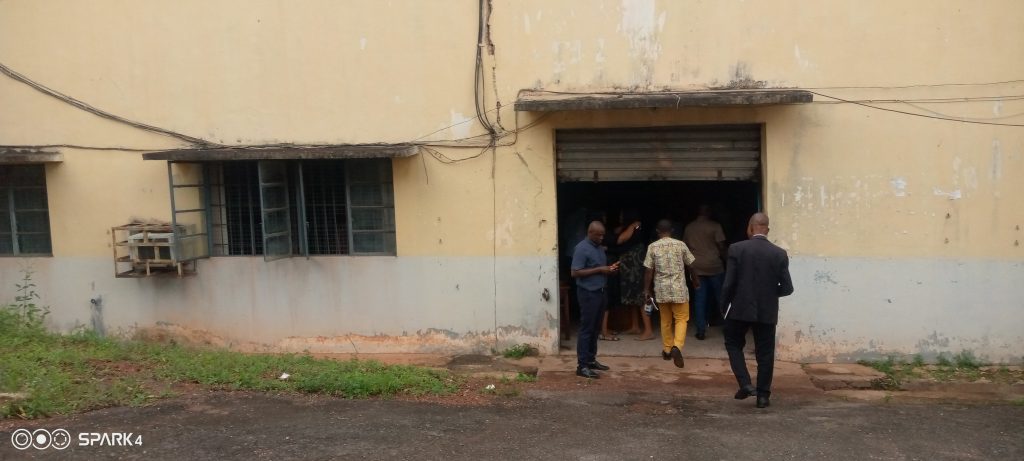 The store
Speaking at the event held at the Central Medical Store, G R.A .Enugu, the state Commissioner for Health, Associate Prof. Emmanuel Ikechukwu Obi, said that the intervention was a patnership with UNICEF( leading the technical team) National Product Supply Management , National Agency for the Control of Aids (NACA) with fund from the Global Fund.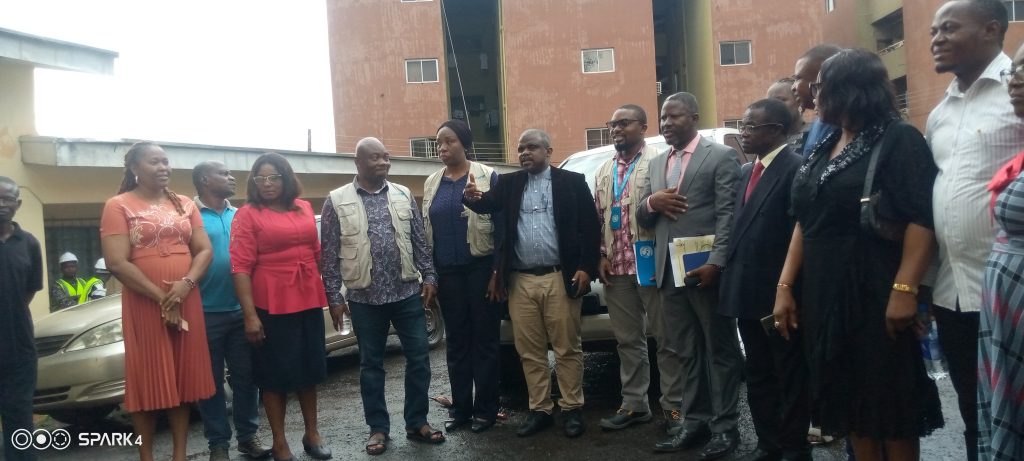 The patners
Obi disclosed that 22 states were selected from 36 states of the federation and Enugu was one of them.
The Commissioner said that the patnership is aimed at revitalizing the Central Medical Store and make it highly effective ." We want to ensure that Enugu state got a standard medical central", Obi said.
In his remarks, the Acting Chief of field officers, , UNICEF, Dr. Olusoji Akinyele, said that the Federal Government had engaged , the contractors,people to monitor the project, adding that they had four months(31, December,2023 ) to deliver the job.
He promised to deliver a quality job saying, " We want to deliver a good work for Enugu State. A job every Enugu person would be proud of. "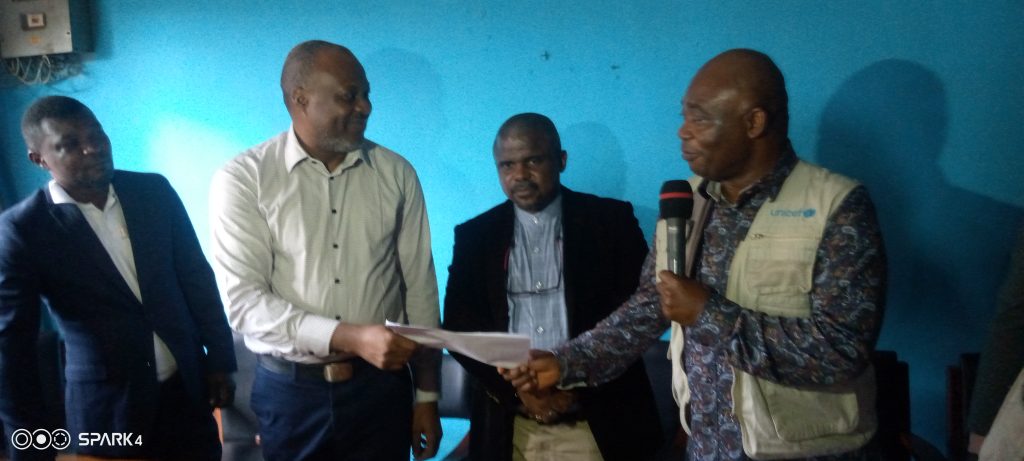 The hand over
Speaking , the Director, Pharmaceutical, Ministry of Health, Enugu, Pharmacist Obetta Isaac, said that the Central Medical Store ," has been in a dilapidated state right from inception. He thanked the state Governor, Dr. Peter Mbah for giving the approval to hand over the Central Medicine Store to UNICEF for an upgrade to a pharmagrade.
In a briref remark, the Contractor, MP construction ,assured that the job will be delivered promptly.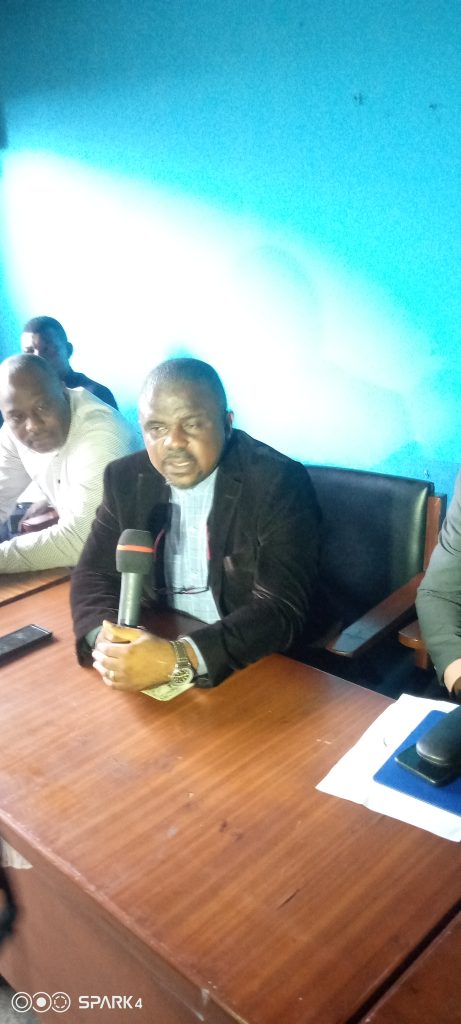 Commissioner for Health,Asso.Prof. Obi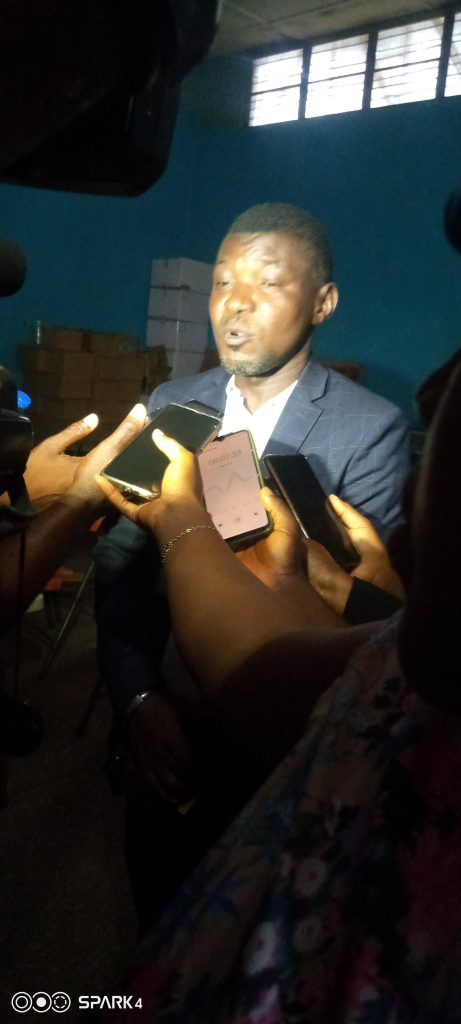 sales Rep, Anigbo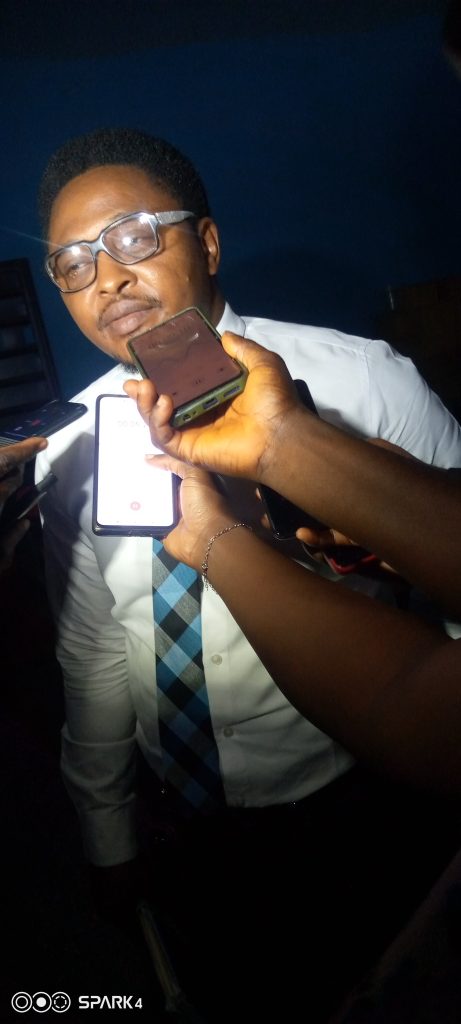 Anyalebechi
In a chat with newsmen, Area Sales manager ,South East,JUHEL, Anyalebechi commended Enugu state Government for the hand over He said the Centre will attract more businesse1 when the logistics side is handled.
His Counterpart, Onyekachi Anigbo also commended the state Governor for approving the hand over of the Central Medical Store i.He appealed that storage facilities be installed at the the centre ,when completed.
Highlight of the event was the official handing over of the site to ß, by the representative of the Commissioner for Health, Ikechulwu Obi.
Author: Maureen Ikpeama