In preparation of the proposed Enugu State Diaspora and Investment Summit, scheduled to hold in 2024, Enugu State Government will on Friday, September 1,2023, host the first Enugu State Investment and Economic Growth Stakeholder Roundtable.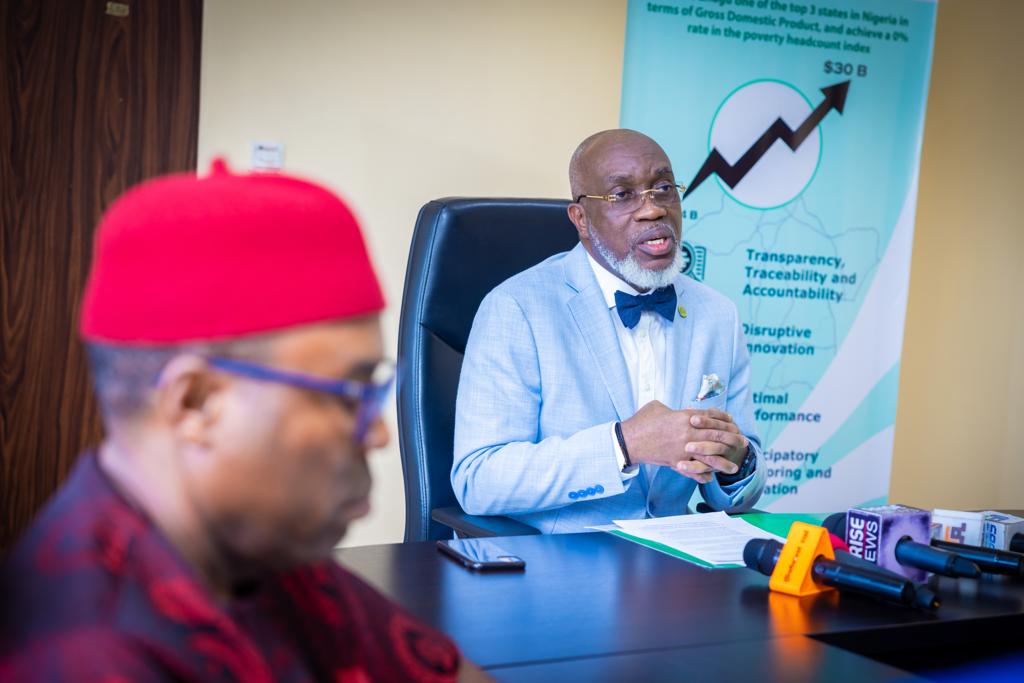 Aka Eze Aka( L) Onyia(R)
Briefing newsmen on the up coming event in Government House on Thursday, Secretary to the State Government, Professor Chidiebere Onyia, said that the Investment and Economic Growth Roundtable is the first in a series of business and investment roundtables in preparation for the first fully transactional Enugu State Diaspora and Investment Summit, which will take place in April 2024.
He said that the state Governor, Dr .Peter Mbah, will share his vision for Enugu State and present the State's Integrated Sector-Based Productivity Growth Strategy which lays out a clear path to achieving our 30-billion-dollar GDP growth target.
According to Prof. Onyia, Enugu has traditionally been a public-sector city, and is no longer satisfied with the status quo
He said, "the Governor's vision for the state is to transit the state from public to private investment-led growth, which will eventually close our physical and social infrastructure gap, create hundreds of thousands of jobs for Ndi Enugu, and expand our economy towards the 30-billion-dollar growth trajectory that we know is achievable.
"At the roundtable, the State Government will present a pipeline of 30 potential project opportunities with an estimated investment value of more than 2.1 billion dollars. These are not just numbers, but transformative projects that will affect and improve the quality of life and standard of living for residents of Enugu State, he ssid..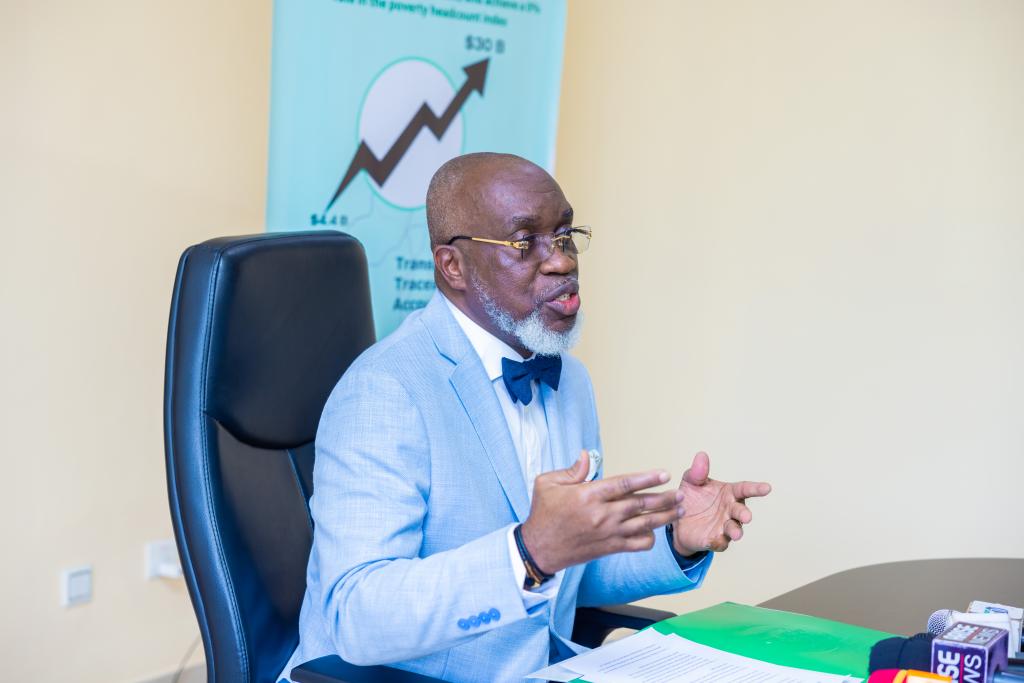 Prof Onyia
Professor Onyia went further to say that the projects in the pipeline range from "specialist genetic, pediatno, and materna care hospitals to natural gas-to-power plants and renewable ene parks that will help meet the State's 690 megawatts baseload requirement and ensure the sustainability of Enugu Stater's energy sector. They are transformative projects that will catalyse accelerated economic growth in our state and ensure sustainable prosperity and resilience for our people," he said.
The SSG added that the roundtable will be held because the state government was aware that in Industrialised cities, it is the private sector that really drives economic growth."Take Lagos State for example. So, it is crucial to us that ahead of the Summit next year, that we hear directly from the development partners, domestic financial institutions that have played catalytic roles in deploying capital for infrastructure development across various countries, and the private sector operators who have a wealth of experience carrying out large-scale projects globally", Onyia said.
On the expectations of the roundtable, the Secretary to the State Government , said that the roundtable discussion will help the state identify critical policy intervention and measures needed to ensure that they provide a conducive business environment for private investments to come to Enugu and thrive; and lay the groundwork for long-term partnerships and cooperation that can catalyse inclusive and sustainable growth in Enugu State.
He re-assured the commitment of the state government "to creating a welcoming business environment for the private sector," noting that " Enugu state is open for business, Enugu is ready and resolute for investments."
In an interview, the Commissioner for Information, Hon. Aka Eze Aka ,said the roundtable is a precausal to everything they are going to do."For now we are dealing with institutions only," he said. He assured adequate security, saying that State Government had invested so much on security and had provided a conducive environment for investments in the state.
Author: Maureen Ikpeama