It was really a show of love and solidarity to the family of the former Deputy Senate President of Nigeria,Ike Ekweremadu, Saturday,August 19,2023, when his eldest son, who is also the Commissioner for Youths and Sports, Enugu state, Lloyd Ikechukwu Ekweremadu, tied the knot with his heartthrob, Tiffany Adaobi Obinna-Uzor, at the Basilica of Grace, Anglican Communion, Gudu District Abuja, amidst parents absence.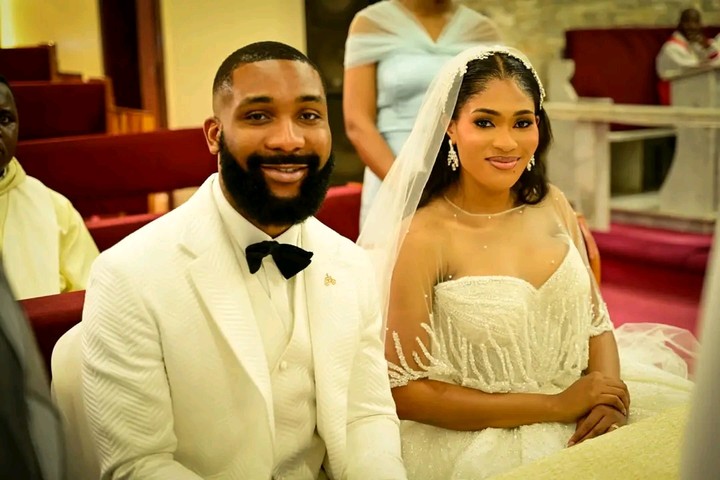 Lloyd and wife,Tiffany
Top Nigeria's Politicians cutting across different Political Parties,and states graced the occasion. Notable amongst them were the Labour Party (LP) presidential candidate in the 2023 election and former Governor of Anambra state, Peter Obi, Ebonyi State Governor, Francis Nwaifuru, former senate president ,Bukola Saraki, Bauchi State Governor, Bala Mohammed, Osun State Governor, Ademola Adeleke, Senator George Thompson Sekibo from Rivers State.
Ebonyi State Governor, Nwaifuru, shared photos of the event on Facebook and wrote:"Earlier today, we gathered at the Basilica of Grace ,Anglican Communioñ, Gudu District, Abuja, to witness and rejoice with Lloyd Ikechukwu Ekweramadu, the son of our dearest brother and statesman, the former Deputy Senate President – Distinguished Senator Ike Ekweremadu , as he got wedded to his wife, Tiffany Adaobi Obinna -Uzor.
May God shower your union with immeasurable blessings of peace and progress,Amen!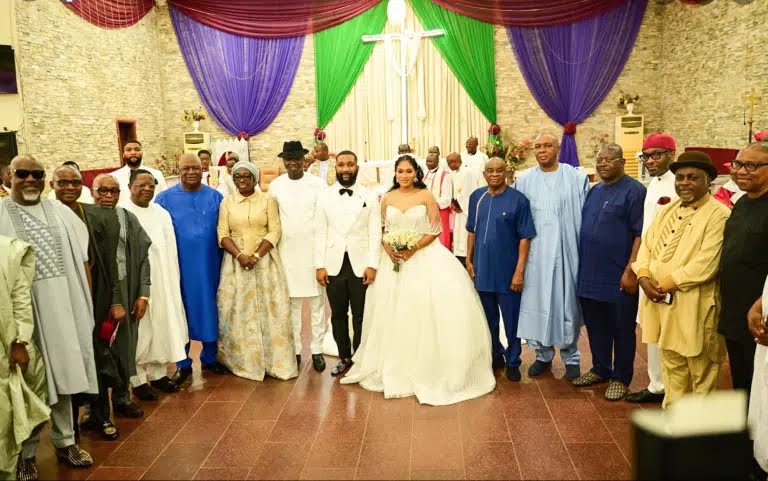 Recall that Ekweremadu on the 23rd of June 2022, was charged with conspiring to arrange the travel of a 21-year-old boy, David Ukpo, from Lagos into the UK to harvest the boy's kidney for their daughter Sonnia, who is down and needed kidney transplant.
Ekweremadu, his wife, Beatrice and Dr Obete were convicted on March 23,2023 for conspiracy .
Author: Maureen Ikpeama