By Newslineglobal

Police Operatives in Enugu State have arrested four persons involved in different offenses of conspiracy, housebreaking, vandalism, and unlawful possession of firearm and ammunition. .
Police public relations officer, DSP Daniel Ndukwe disclosed this in a statement on Tuesday in Enugu.
According to him, the arrest and other credible information-guided operations that led to the rescue of five (5) abducted individuals and the recovery of three (3) firearms with two (2) live cartridges, one mini truck, a laptop, assorted phones, household items and goods, among feeder other incriminating exhibits.
Accordingly, Police Special Forces and Operatives serving in Igbo-Eze North Police Division of the Command, in synergy with Neighbourhood Watch ûoup personnel, on 14/08/2023 at about 1.10pm, raided suspected IPOB/ESN subversive criminal hideouts, at Nkpamte community in Igbo-Eze North LGA. One (1) locally fabricated double-barreled pistol loaded with one (1) live cartridge, components of a Pump Action gun, one (1) Medion laptop, eleven (11) assorted mobile phones and several phone charges.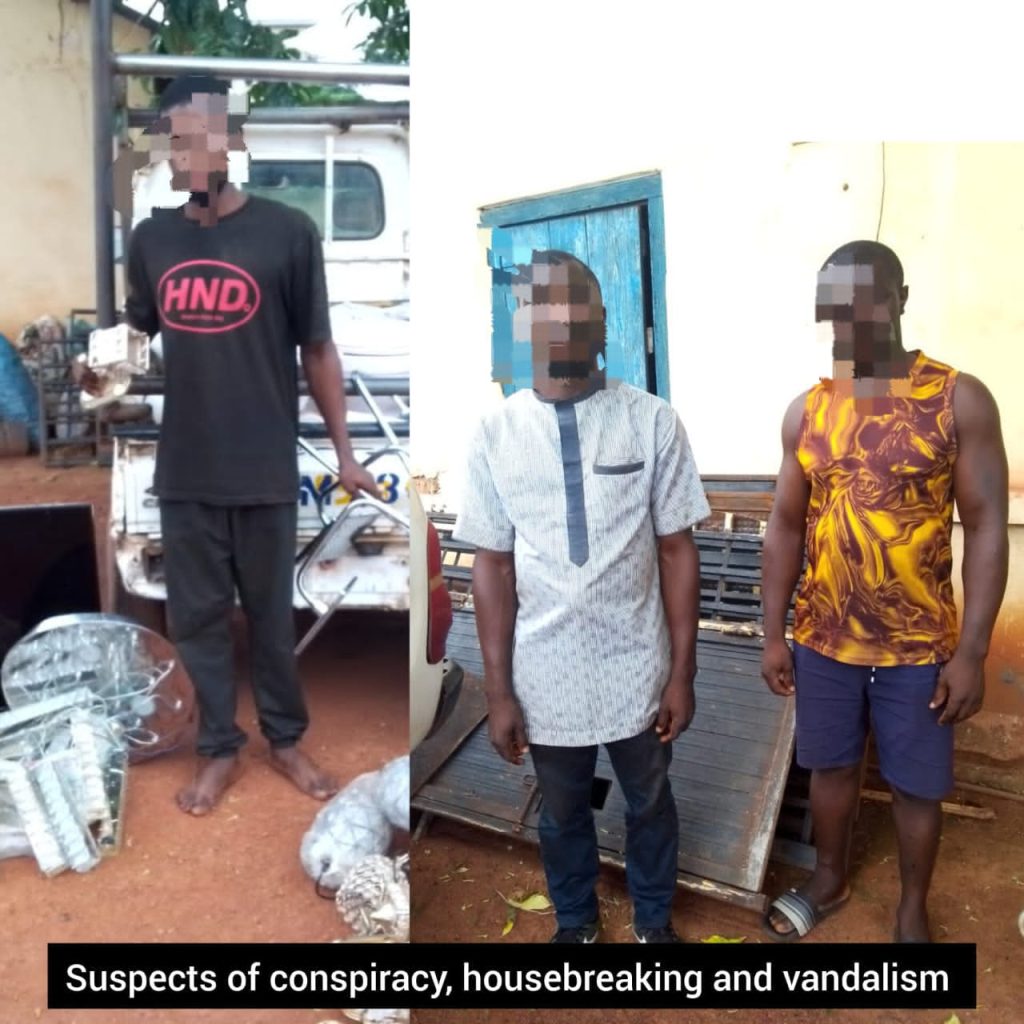 Meanwhile, an intensive manhunt is ongoing to apprehend the hoodlums, who escaped on sighting the Operatives.
In a related development, Police Operatives serving in Udenu Area Command of the State Command, working with a security personnel (names withheld), on 08/08/2023 at about 3.30pm, arrested one Chinemerem Ugwueze ßGovernment Area and recovered in his unlawful possession, one (1) locally made double-barreled pistol. The case is undergoing discreet investigation at the Firearm Section of the State CID Enugu.
"Also, acting on a distress call, Police Operatives serving in 9th Mile Police Division of the Command, together with Troops of the Nigerian Army, on 07/08/2023 at about 5pm, rescued five (5) male victims in a forest at Umulumgbe in Udi LGA, who were alleged to have been kidnapped on their way back from a traditional marriage at Ukehe community in Igbo-Etiti LGA. The victims have reunited with their families, while an intense manhunt operation is ongoing to fish out the fleeing suspects.
"Furthermore, on 04/08/2023 at about 9.30pm, Police Operatives serving in New Haven Police Division of the Command recovered a locally fabricated pistol loaded with a live cartridge, from fleeing suspects that attempted to abduct their male victim to an unknown destination. The victim, who had parked his car to make a call along Chime Avenue, Enugu, was the accosted by the hoodlums operating in a Lexus Jeep, who forced him into their vehicle. He, however, summoned courage and disarmed one of the miscreants of the firearm, escaped and handed the pistol over to the Police. Meanwhile, a frantic, discreet investigative effort is ongoing to apprehend the fleeing hoodlums", Ndukwe said.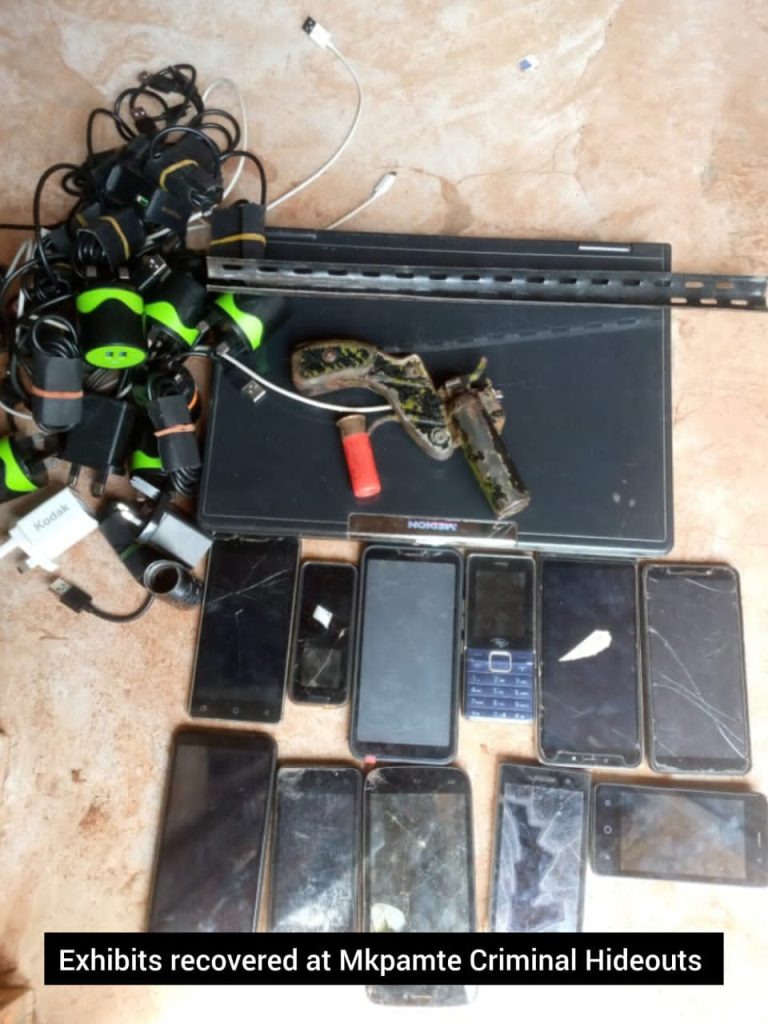 In a similar development', the Police Operatives serving in Abakaliki Road Police Division of the State Command, between July 14 and 24, 2023, arrested three suspects namely: Igwe Solomon, aged 25, Ikenna Aniekwe, aged 34, and Obasi Onyedika, aged 32, at different à in Enugu metropolis, for conspiracy, vandalism and housebreaking, following the receipt of complaints and credible information.
Ndukwe said that the preliminary investigation shows that Igwe Solomon specializes in breaking into people's houses and shops, from where he carts away valuable household items and goods, and sells same to Ikenna Aniekwe, who owns a shop at Kenyatta market, while Obasi Onyedika facilitates the conveyance of the items to the receiver.
The exhibits recovered from them include: 1 white coloured Dina vehicle with registration number: ENU 673 ZE, 5 Royal Air-Conditioners, 2 Chest Freezers, 6 Royal Air-conditioner Compressors, 2 generators, a 48-inches Samsung Television and a 50-inches LG Television each, 4 Gee-Pee water tanks, 8 pieces of water heaters, 12 iron burglary proofs, 2 iron windows and 7 pieces Water Closets.
Ndukwe said that All the suspects will be arraigned in court upon completion of the investigations.
'The Commissioner of Police, has commended the Operatives and all who supported them in actualizing the operational feats. He charges them not to rest on their oars in ensuring that security and safety are d maintained in the State," Ndukwe said.
By Maureen Ikpeama