Newky appointed Commissioner for Works and Infrastructure ,Enugu State, Engr. Gerald Otiji, Monday,August 14 , 2023, held his inaugural management meeting at his office in G R.A. ,Enugu, charging staff on achieving Governor Mbah:s set goals.
In his opening remarks Otiji appreciated the management team for holding forth in their various capacities from the end of last administration to feed.
The Commissioner who announced Governor' Mbah"s plans to build 1250 by May, 2024, reiterated his plans to ensuring that the new  adminisbtration's key indices were met in respect to the lofty ideas of His Excellency Dr. Peter Mbah on road construction and maintenance, power development, infrastructure among others.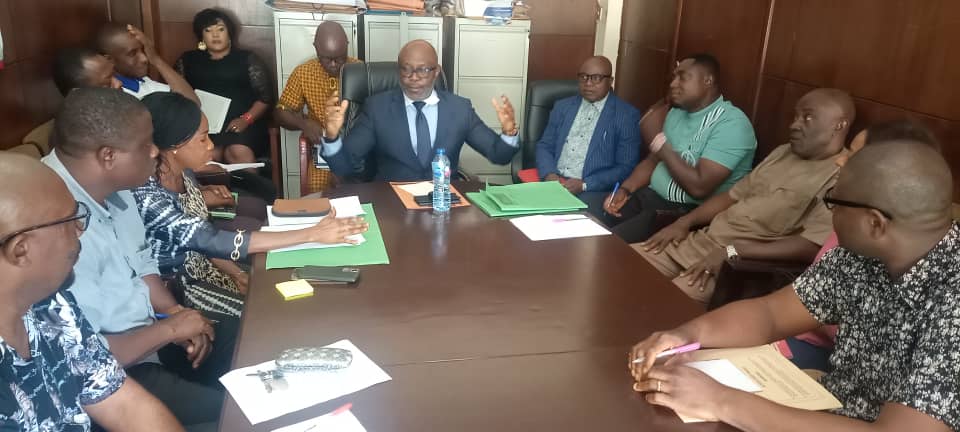 He urged the management to ensure service standards were maintained while zero tolerance for shoddy and low quality output will never be entertained in his era.
The Governor also urged the management to keep the Ministry top in their mind as there will be a paradigm shift so that positive and impacting achievements will be recorded.
Otiji assured them of the State Governor's support towards giving the State a major facelift.
Speaking on behalf of the management staff, the acting Perm Sec, Bar Princess Nnaji welcomed the Commissioners and assured him of their preparedness to work as a team to achieve the goals as mandated by His Excellency, Dr Peter Ndubuisi Mbah.
Engr Otiji is a seasoned Engineer and a business management Consultant with over twenty-eight years of experience both locally and internationally.