National Agency for Food and Drug Administration and Control (NAFDAC) has advised Nigerians to stop the practice of the sale and consumption of fruits ripened with calcium carbide,and drugs bought from hawkers, saying that most drugs sold by hawkers are expired while artificially ripened fruits are poisonous.
The Director-General of NAFDAC, Prof. Moji Adeyeye, gave the advice at a One- Day sensitisation workshop on the "Dangers of Drug Hawking and Ripening of Fruits with Carbide," organised for Health journalists in the South East zone at the Federal Secretariat, Awka, Anambra state on Tuesday,August 8,2023.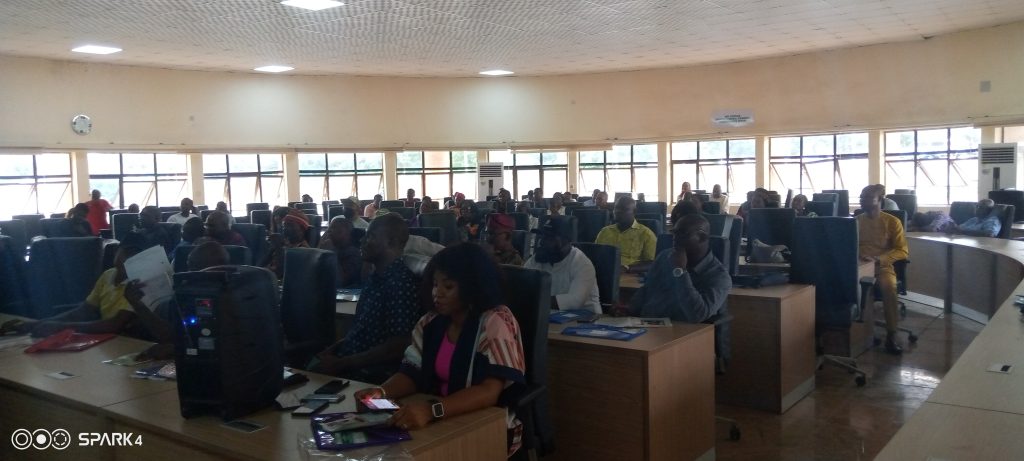 Participants
Prof. Adeyeye, who was represented by the Director of Chemical Evaluation, Leonard Omopariola, said that since 2019, the agency had taken some decisive steps such as sensitization of the public through different media outlets, enforcement through intelligence and raids in fruit markets that have resulted in seizures and destruction of violative products.
She said that the flag – off for the sensitization workshop was a fulfilment of her "promise to sustain and strengthen NAFDAC's existing collaboration with Association of Health Journalists in Nigeria towards mobilizing, educating, sensitizing, and conscientizing Nigerian Journalists to play frontline role in our concerted efforts to eradicate the menace of Drug Hawking and Ripening of Fruits with Calcium Carbide in Nigeria".
The Director General decried the dangerous practices of drug hawkers , saying that ," the menace of drug hawking poses serious challenge to Healthcare Delivery System in the country and this underscored NAFDAC's resolute determination to totally eradicate the illicit trade.
"Many Drug Hawkers are knowingly or unknowingly merchants of death who expose essential and Life Saving Medicines to the vagaries of inclement weather which degrade the active ingredients of the medicine and turn them to poisons thus endangering human lives.
"Most of the drugs sold by the illiterate and semi-literate Drug Hawkers are counterfeit, substandard or expired, and therefore, do not meet the quality, safety and efficacy requirement of regulated medicines.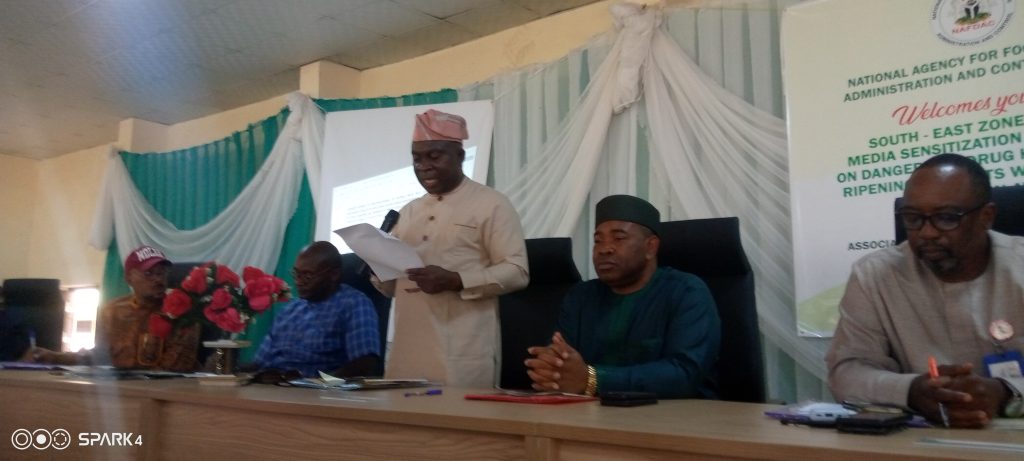 "Prescription drugs are also sold by the itinerant Drug Hawkers who also hold consultation, recommend and prescribe medicines to their gullible "patients".
"Drug Hawkers are also the major Distributors and Suppliers of narcotic medicines to criminal networks such as Armed Bandits, Insurgents, Kidnappers and Armed Robbers. Drug Hawkers constitute serious threat to our national security.,"Adeyeye said
She noted that drugs are sensitive life-saving commodities which should not be sold on the streets/motor parks or open markets just like any other article of trade.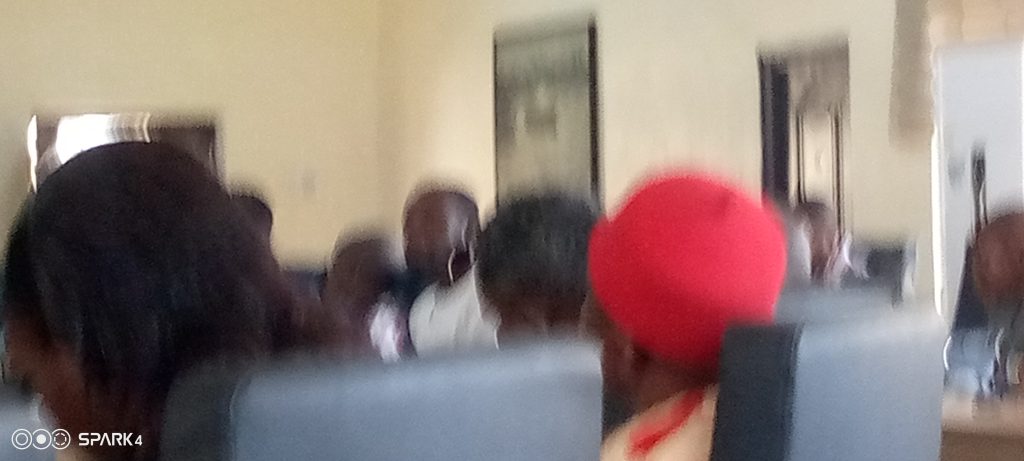 "Drug Hawker arrested by NAFDAC will be prosecuted, and will face a jail term, and our Enforcement Officers are currently carrying out synchronized nation-wide operation. No offender will be spared from facing the full wrath of the Law. In this regard, we solicit the co-operation and support of all other Law Enforcement Agencies, Nigerian Journalists and well-meaning Nigerians in riding the country of this harmful and shameful practice", the Director -General warned.
On ripening of fruits, Adeyeye said , "the ripening of fruits with carbides is another public challenge facing us today and the Agency has deployed a multifaceted approach to tackle the menace".
She said that fruits provide the body with micronutrients that improve immunity and prevent diseases among other benefits. "Fruit ripening is a unique aspect of plant development, which makes the fruit edible, softer, sweeter, more palatable, nutritious, and attractive.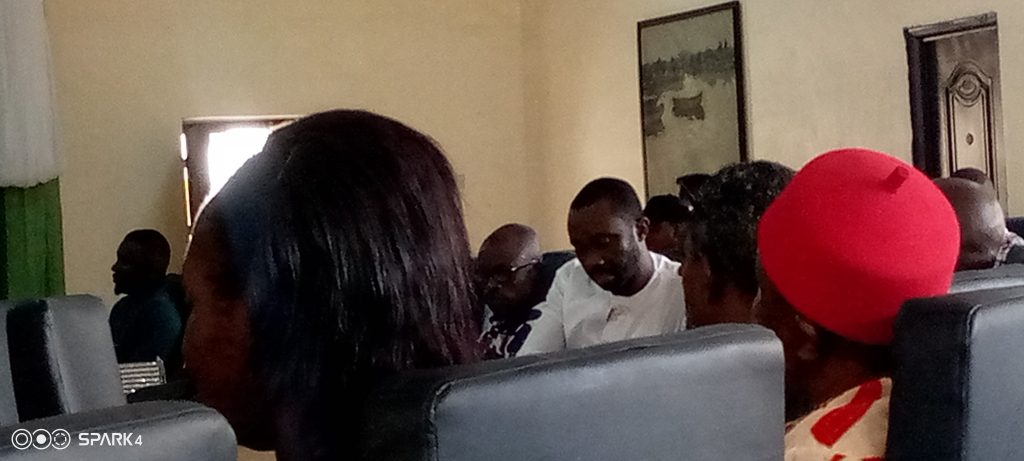 "The consumption of fruits such as mango, banana, plantain, guava, orange, grape, etc or any other fruits ripened with calcium carbide is dangerous to health."
According to her, fruits artificially ripened with calcium carbide may be ripe on the skin, the inside remain unripe. You can identify such artificially ripened fruits if you notice that the fruits are all yellow whereas the stem is dark, this is true especially with banana and plantain.
"In addition, naturally ripened fruits usually have brown or black spots, while those artificially ripened have traces of powdery substances and peel off quickly,"Adeyeye said.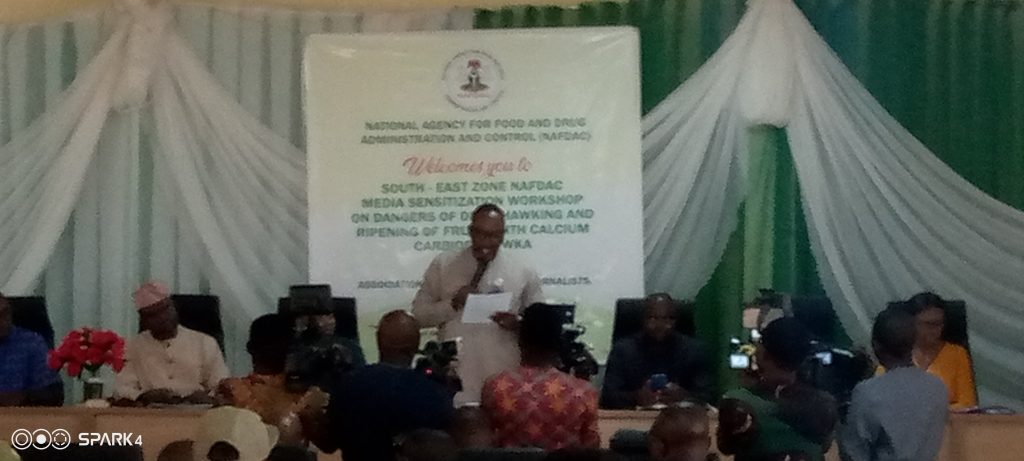 She listed the effects of artificial ripening on fruit quality to include,
"Considerable loss of properties such as colour, taste and feel, and such practice does not give the natural aroma and flavour to the fruits", absence of uniform colour and they are less juicy than when ripened naturally and have comparatively shorter shelf life.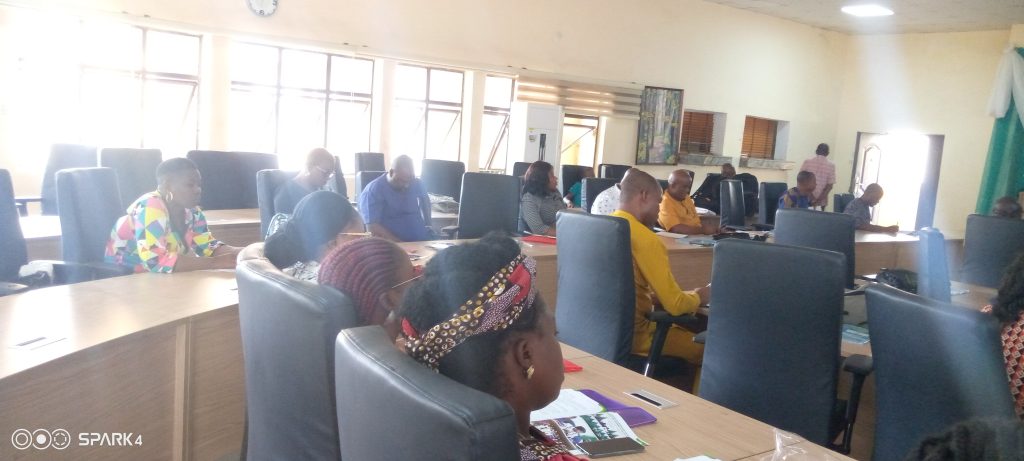 The Director -General disclosed that :
"Calcium Carbide when sprayed with water reacts chemically to produce acetylene, which acts like ethylene and ripens fruits by a similar process. Calcium carbide generally contains impurities such as arsenic, lead particles, phosphorus, etc., that pose several very serious health hazards.
"Consumption of fruits containing these impurities may cause cancer, heart, kidney and liver failure. They may also cause frequent thirst, irritation in mouth and nose, weakness, permanent skin damage, difficulty in swallowing, vomiting, skin ulcer and so forth. Higher exposure may cause undesired fluid build-up in lungs (pulmonary oedema).
"Acetylene produced by Calcium Carbide affects the neurological system and reduces oxygen supply to the brain and further induces prolonged hypoxia.
"The impurities are hazardous to pregnant women and children and may lead to headache, dizziness, mood disturbances, mental confusion, memory loss, cerebral oedema (swelling in the brain caused by excessive fluids), sleepiness, seizure etc."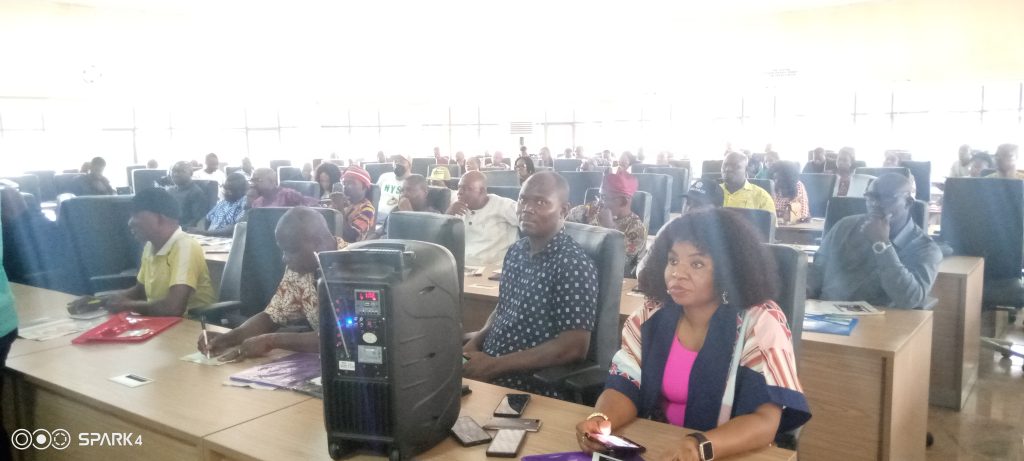 The Director General noted that "Calcium Carbide is alkaline in nature and erodes the mucosal tissue in the abdominal region and disrupts intestinal functions.
"Consuming such artificially ripened fruits could result in sleeping disorders, mouth ulcers, skin rashes, kidney problems and possibly even cancer," she said.
Adeyeye also disclosed that the symptoms of poisoning include diarrhoea (with or without blood), burning or tingling sensation in abdomen and chest difficulty in swallowing, irritation in eyes/skin, sore throat, cough, shortness in breathing, numbness etc.
She assured that NAFDAC will constantly engage the mass media as they strive to bring down to the grassroot level positive impacts of their regulatory activities.
"It is gratifying to announce that apart from sensitization campaigns and enforcement activities, NAFDAC has commissioned a scientific study on the best approach towards mitigating the health hazards posed by ripening of fruits with carbides.
" I have mandated some of my directors and support staff to take these campaigns to the nooks and crannies of this country. We are confident of winning the war against these two hydra-headed public health menaces," she said.
In his remark, the Director , Chemical, Evaluation and Research, Leonard Omopariola, said that the dangers of using artificial methods to ripen fruits include loss of vitamins and micronutrients, consumption of dangerous chemicals, such as Arsenic, which is carcinogenic and phosphorus and can lead to health issues and death.
He identified Calcium Carbide, Acetylene, Ethephon, Ethylene and Ethylene glycol as the five most commonly used artificial ripeners in the country.
According to him, there are safe alternatives and Nigerians should embrace them.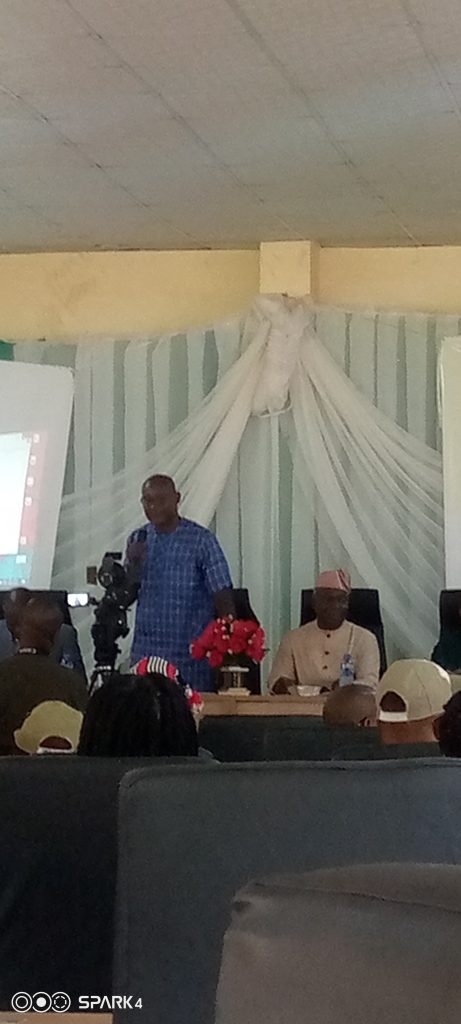 In his presentation, Director, Food Safety and Applied Nutrition in the agency, Dr. Eva Edwards, highlighted the dangers of food fraud and its impacts on public health.
Edwards said that at least 200,000 Nigerians, including pregnant women and children under age five, die annually from consuming contaminated food, hence the need for awareness creation on food safety.
In his presentation on "The Role of Mass Media in Public Health Campaign" , the Director of Public Affairs, Dr Abubakar Jimoh listed the roles of the media as information and education, socialization, entertainment, political awareness, cultural transmission and persuasion.
He said that the media were expected to disseminate accurate, objective and verifiable information. According to him, "accurate reports build trust which will impact positively on the audience".
Presentations were also made on "The menance of Drug Hawking in Nigeria", by the Director, Investigation and Enforcement, Francis Ononiwu.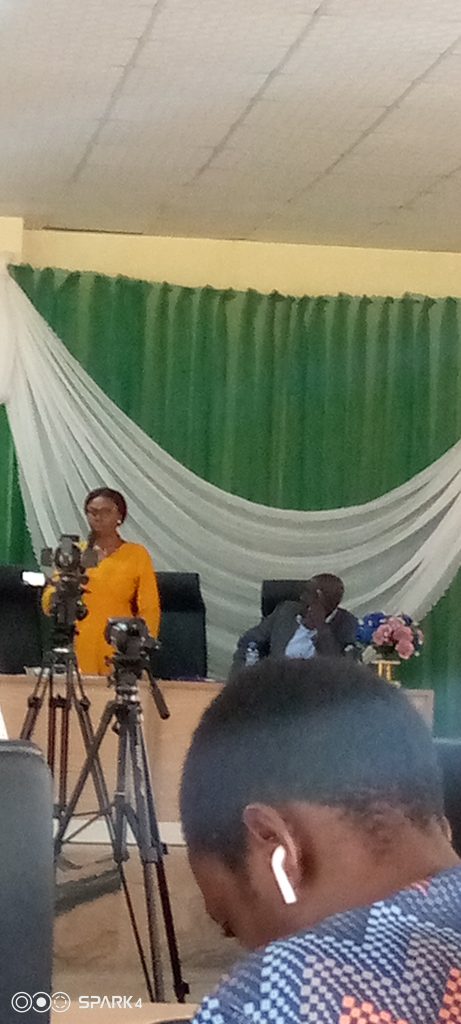 There was also a presentation on "Good distribution practices and surveillance activities towards prevention and curbing of substandard and falsified medicines in Nigeria", by the Deputy Director in-charge, Post Marketing Surveillance, Pharmacist Bitrus Fraden.
In his remarks, the National President, Association of Health Journalists , Hassan Zaggi, urged Journalists to carry the campaign against sale and consumption of hawked drugs and artificially ripened fruits to all the nooks and crannies of the country . He appealed to Journalists to educate the people ,let them understand the dangers of such practices.
Author: Maureen Ikpeama