Outgoing General Officer Commanding (GOC) 82 Division of Nigerian Army, Maj.-Gen. Aminu Chinade, has inaugurated the 14 Brigade Nigerian Army Officers' Wives Association (NAOWA) Vocational Training Centre, Ohafia,,Abia state.
Speaking while inuagurating the training centre on Wednesday in Ohafia, the GOC appealed to the barrack community to take advantage of the training centre
and get skilled and empowered financially.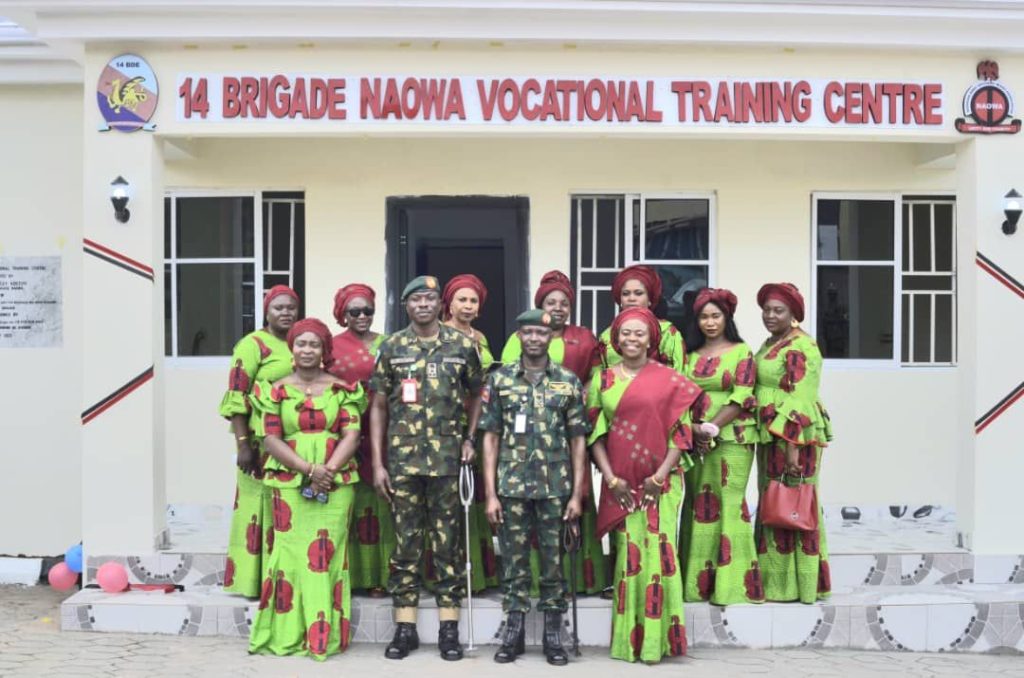 He commended the good relationship between members of NAOWA and the Nigerian Army Soldiers Wives Association (NASWA) as observed in their conduct of activities in the barracks.
The GOC enjoined NAOWA and NASWA to keep such harmonious relationship in order to continue to jointly enhance the performance of their husbands in their job.
He also used the opportunity to deliver his farewell address to troops in the Brigade, urging them to remain steadfast and resolute in the discharge of their duties professionally
He said, "The troops of 14 Brigade conducted themselves well during the 2023 General Elections in ensuring peace before, during and after the elections.
"The peaceful conduct of the elections in the face of threats by some criminal elements remains a testament of your professionalism and doggedness throughout the period up till now," he said.
Chinade, extended the Chief of Army Staff (COAS) Maj.-Gen. Taoreed Lagbaja's goodwill message to the troop . He charged them to always remain disciplined, dedicated and committed to their duty at all times.
According to him, discipline is the bedrock of the military, and will not be compromised at any level.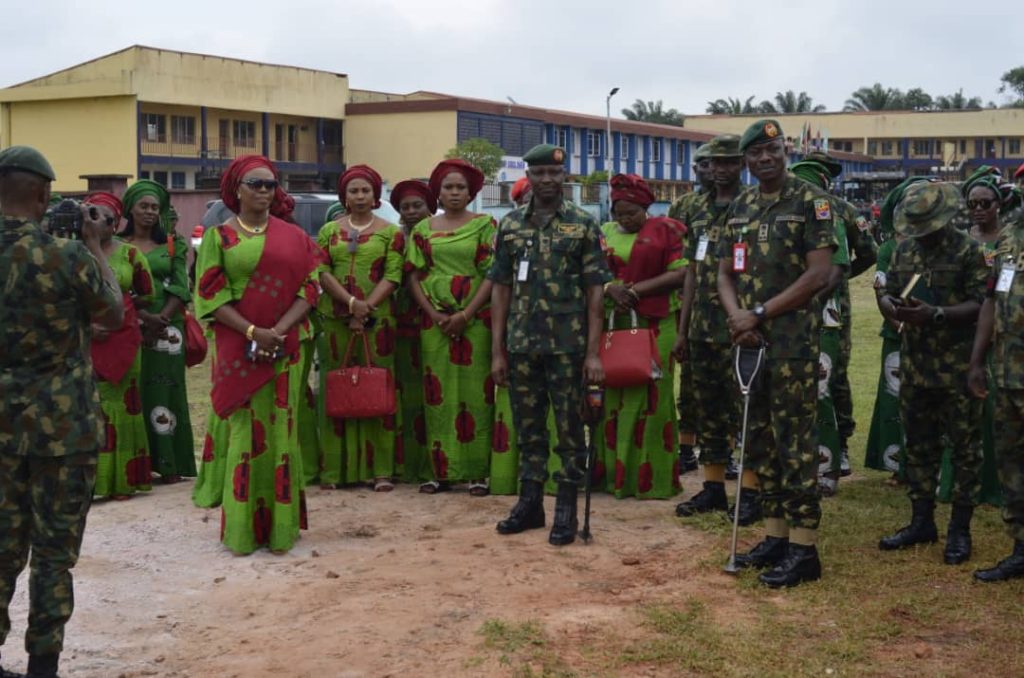 Earlier, the Coordinator of NAOWA in 14 Brigade, Ohafia, Mrs Nneka Adetuyi, said that the idea of having the vocational training centre was borne out of her desire to empower the barracks women and youths.
Adetuyi, who is the wife of Commander 14 Brigade, Brig.-Gen. Adegoke Adetuyi, noted that she realised that many of the personnel's wives had little or nothing for them to do, especially due to the rural location of the barracks.
"That brought about the need for a skill acquisition centre where the women could acquire entrepreneurial skills that will add values to their lives as they support their husbands, and get the youths productively engaged; thus, reducing vices in the barracks".
In a vote of thanks, the Commander 14 Brigade, Brig.-Gen. Adegoke Adetuyi, appreciated the GOC for personally coming to commission the 14 Brigade NAOWA Vocational Training Center despite his tight schedule as he prepares to handover soon.
Adetuyi, who is also on the verge handing over to his successor as he is also posted to another Nigerian Army formation, lauded the GOC for his guidance and purposeful leadership during the period of his command in the Division.
He noted that the GOC had always been a tutor and this was brought to bear during his tour of duty in 82 Division.
Author: Maureen Ikpeama