Methodist Bishops Council, Nigeria, Wednesday, July 12, 2023 commenced it's 40th Conference in Enugu, with a charge on them to deliberate on national issues, especially the security challenges in the south east ,with a view to finding out what went wrong that people were killing their brothers and the way out.
Governor of Enugu State, Dr Peter Mbah gave the charge while declaring open the Five-Day Bishops' Conference at the Wesley Methodist Cathedral, Uwani, Enugu.
The Governor said that the gathering was important , especially this time the country was faced with security challenges. He wondered why people were killing their brothers and do not  respect the sanctify of life".
He said it was also important to remind brothers and sisters that violence, all over the world, never led to any successful end.
"We fought civil war, first and second world wars and they ended on a table, but while they ended, we were not able to recover the human and material damage it caused to humanity.", he said.
Governor Mbah urged the Bishops to "seek  the immediate cause of what  led us there". He promised that his administration will do anything within it's powers to tackle insecurity in the state and south east zone.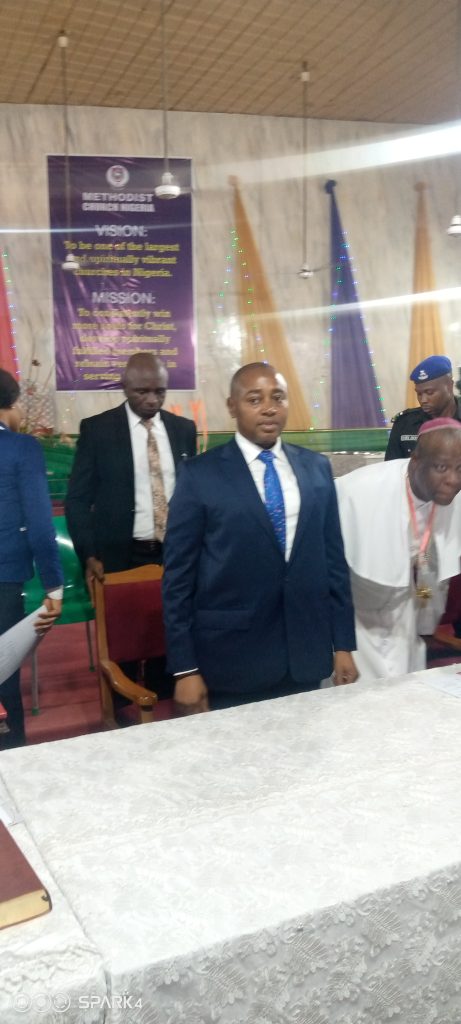 pix- Deputy Gov Ossai represented Gov Mbah
Represented by the Deputy Governor, Ifeanyi Ossai, Governor Mbah said his administration was trying to invest in the lives of the people for them to have a meaningful life, noting that there were instituted challenges in the state which his administration was tackling..
"We are working to dismantle those structure that made it impossible for people to not do what they're supposed to do. We want to do things differently..We are pleading with the Church, everybody, to help us talk to our people. Our plan is to lift our people out of poverty, build infrastructure, give our children education," the Governor said.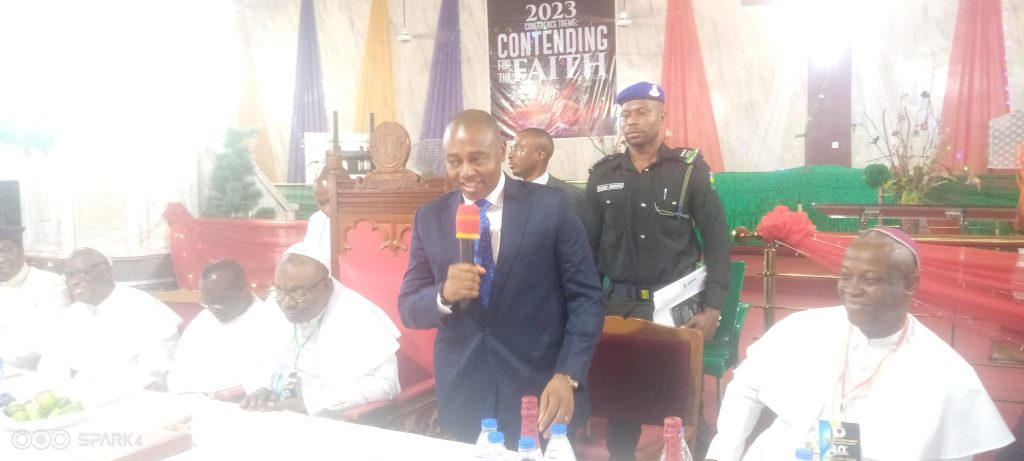 pix- Ossai
He commended the church for their prayers and blessings, which contributed to his victory in the last election.
Gov Mbah appealed to the Church to always pray for their administration to succeed, adding that Governor Mbah will not discriminate against anyone.
"His upbringing, exposure  and education does not not harbour in him any trace that will trigger discrimination against any person on account of race, tribe, religion or any other consideration.
"He is trained in England and lived his business life in Lagos, not his place, and in all his trajectory of life, he has always been welcome by those he sojourned with".
In his address, the Prelate of Methodist Church in Nigeria, His Eminence, Dr Oliver Ali Abba,JP, urged Christians to be open-minded and attentive to the voice of God.
Speaking on the Theme of the Conference," "Contending for Faith', the Prelate said that the theme provides two sides of the coin, doctrines and practices. He lamented that " today's universal Church is full of both false and true teachings. He said that Christians must be open minded and attentive to the voice of God, aware of the existence of false teachers in their midst, be vigilant to what they hear and believe, engage themselves and families in prayers, lay good examples for others, read the scriptures, and engage in teaching and soul winning, never tell lies or try to deceive other people.
The Prelate stressed that Bishops had a duty to tell others about Christ. He added that they must be open-minded to the voice of the Holy Spirit of God.
The prelate said that they were in Enugu to hold the Bishops Council's 40th conference as it could not hold in the state in 2020 due to COVID-19 pandemic.
He explained that the Bishops meet annually to discuss issues bothering the church, politics, national, community and other issues that affect the well-being of the people.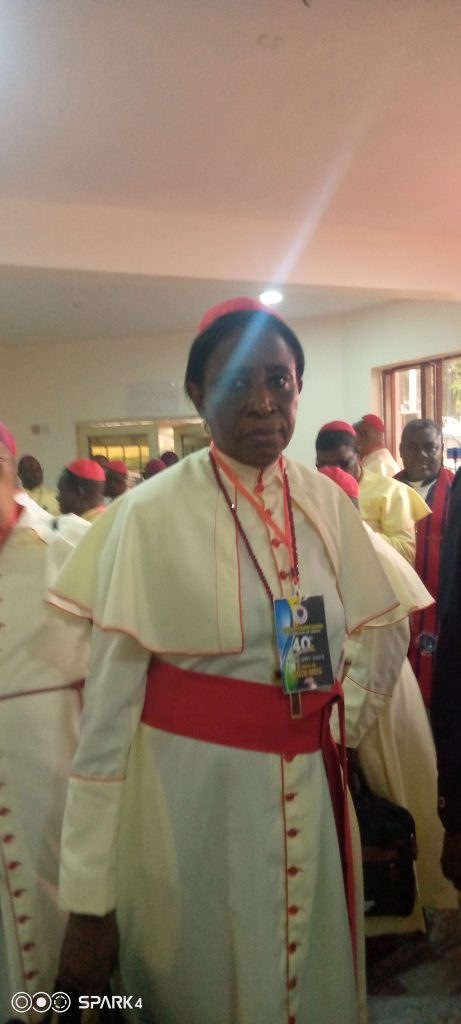 Pix- Bishop Nwosu
He stated that ,"when we put up attitude not expected from followers of Christ, we are seen as people who are not contending for the Faith'. We will make people not to believe us.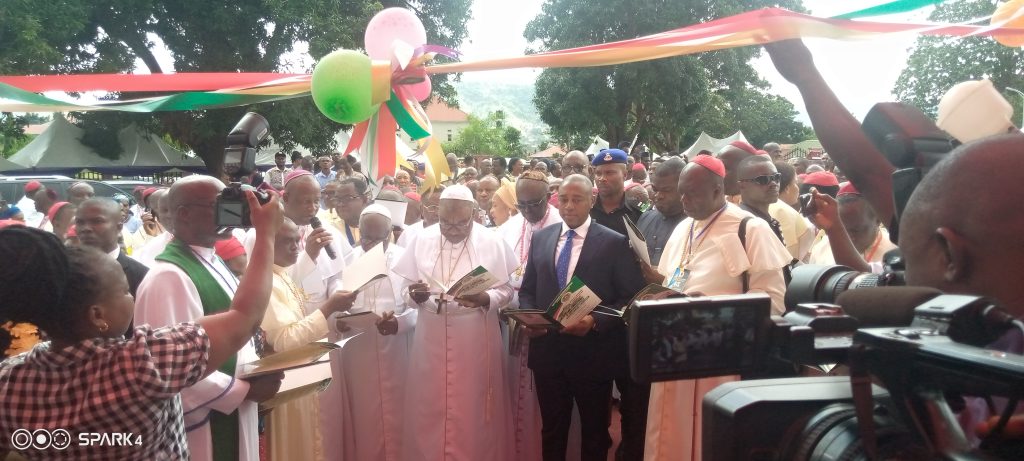 Pix- Deputy Governor Ossai commissioning Archbishop's secretariate
On state of the nation, he said that the presidential election of May 29, has come and gone and all hands must be desk to build one Nigeria. The Prelate stressed that Nigeria is in need of prayers to bring down God's grace and prosperity to the nation.
To Enugu state Governor, Dr Peter Mbah, Ali Abba advised that him to run an open and people oriented government ."You must not discriminate against people", he said.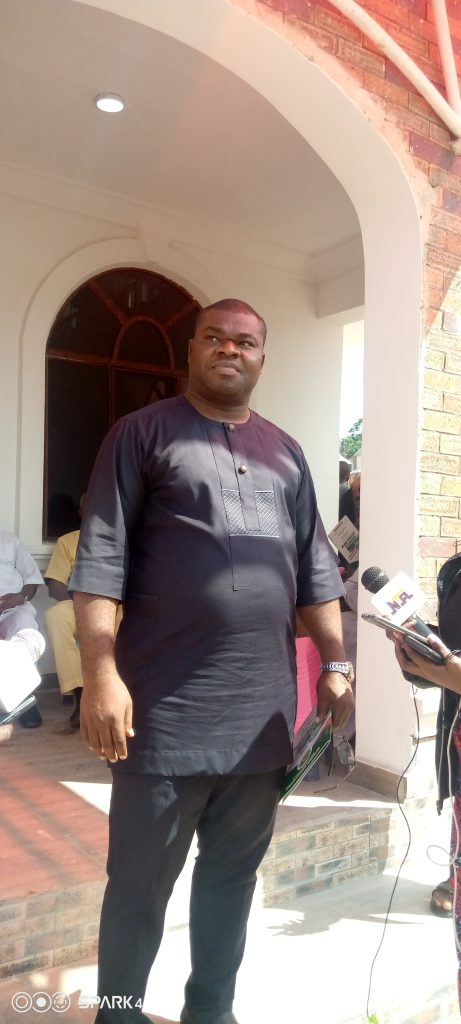 Pix- Enugu south Local Chairman
On the security challenges in the country, the Prelate prayed God to restore peace in the country and urged the government to tackle the security challenges .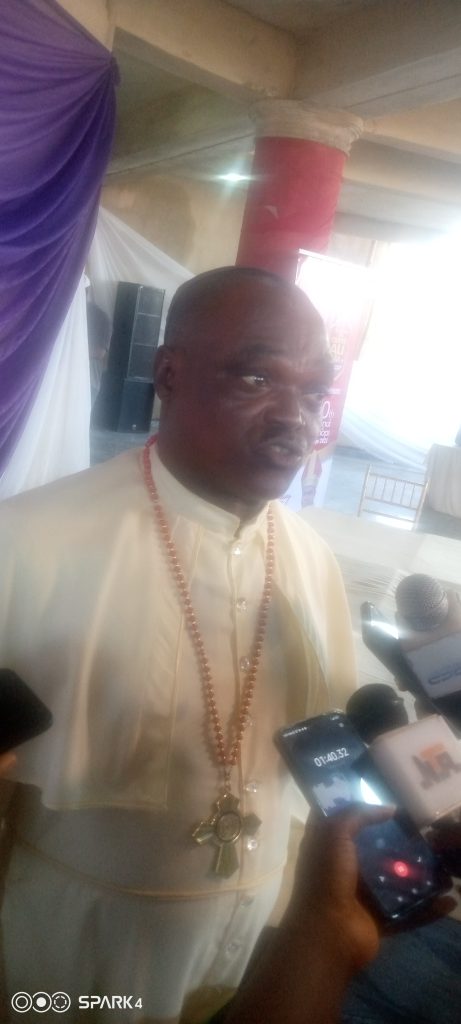 Pix- Archbishop Edeh,Enugu diocese
In his goodwill message, the Catholic Bishop of Enugu Diocese, Most Rev Dr Callistus Onaga, through the Auxiliary Bishop, Most Rev Obodo, congratulated the Methodists Bishops on their 40th Conference. He charged them to speak against the injustice, corruption and other ills in the society .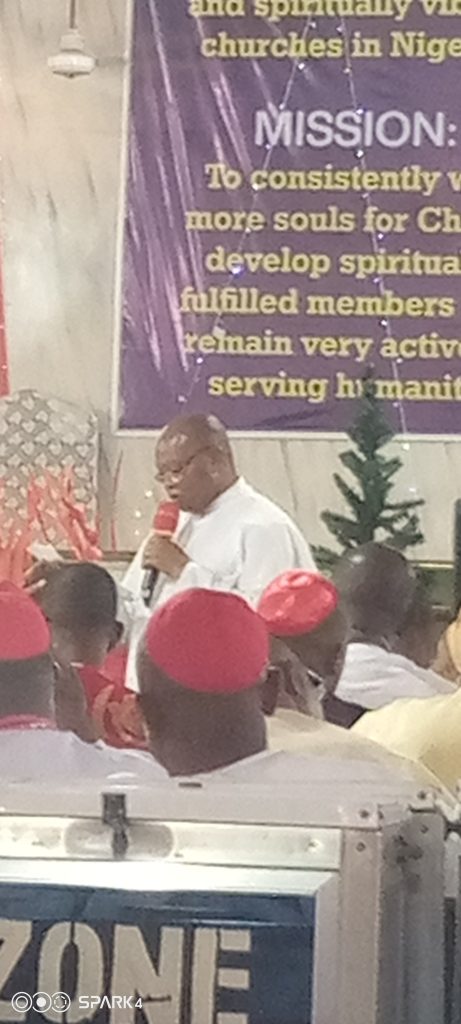 Pix- Very Rev Fr Ezeh
Represented by Very Rev. Fr Peter Ezeh, Bishop Onaga urged the Bishops to "speak for justice for the poor, promote collaboration among churches, noting that Christ prayed, "let them be one as we are one".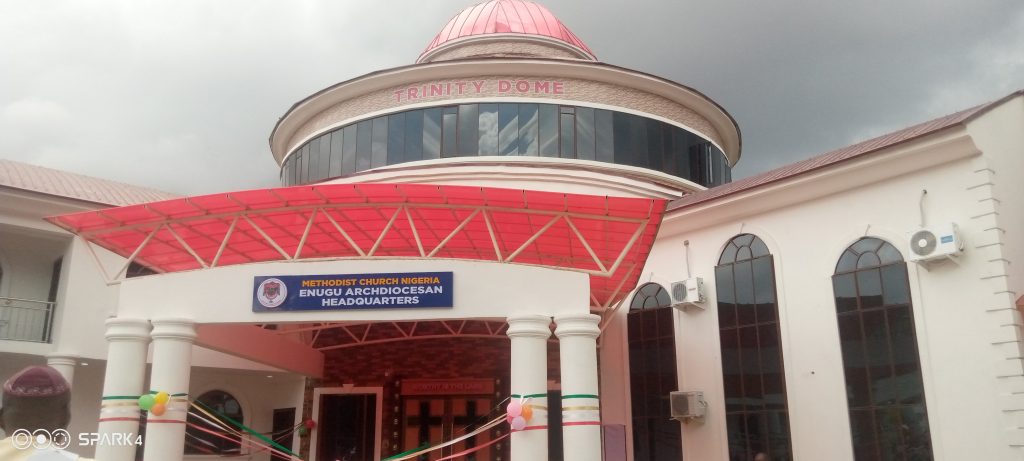 Pix- Archbishop's Secretariat
In his goodwill message, the Archbishop of Enugu Ecclesiastical Provience and Bishop of Enugu Diocese, Anglican Communion, Most Rev Prof Emmanuel Chukwuma said that they attended the opening ceremony in the spirit of ecumenism."We are one, we are together", he said .
He called for peace in the south east , saying that ," security must been intensified in Igboland", so that people could do their businesses freely.
The Archbishop thanked Enugu state Governor ,Dr Peter Mbah for his efforts in tackling insecurity in the state.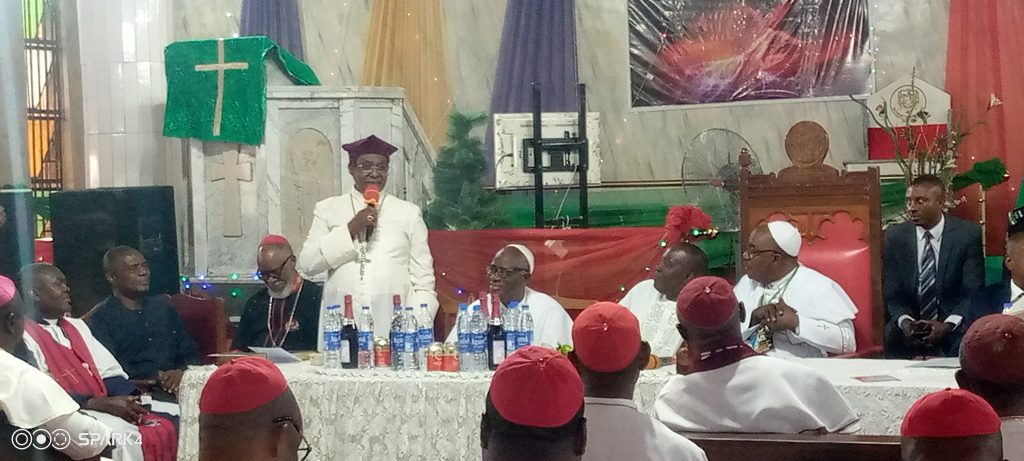 Pix- Archbishop Chukwuma
Former Governor of old Anambra state, Jim Nwobodo, in his goodwill message urged Christians to be united." You cannot say you are one and you are fighting yourselves", he said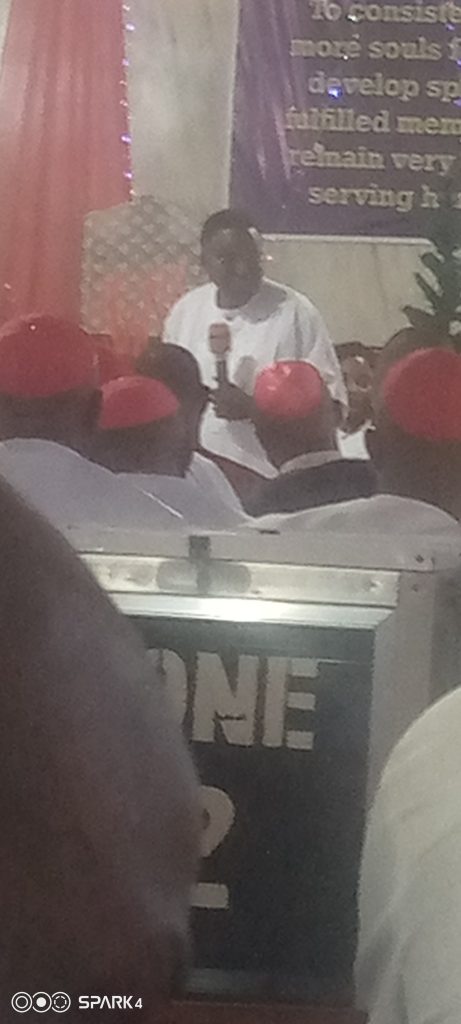 Pix- H.E. Jim Nwobodo
On his part, the Chairman of Enugu South local area, Hon. Chikezie Nkwuor, expressed gladness that the conference was being held in his local Government. He said his expectations were that the Bishops will offer special prayers for the Governor of Enugu state, Dr Peter Mbah, for good governance in Enugu state. They will also pray against the insecurity bedeviling the South east and Enugu state.They will come up with a Communique that will guide us in governance and our spiritual lives. The Chairman urged Christians to have faith in God.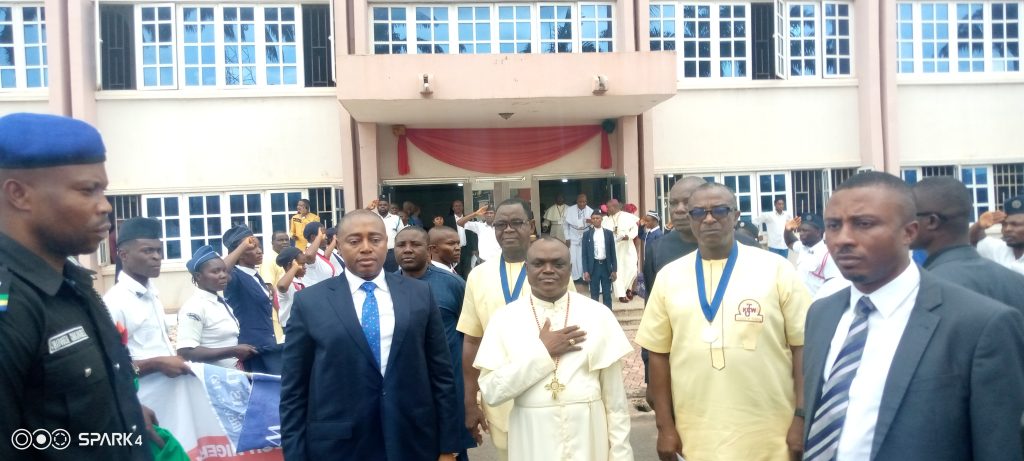 On his part, the Methodist Archbishop of Enugu,Most Rev Christopher Edeh,JP, said that the Church has been praying for the good of the nation and the Church has stood against evils in the society. He added that they will continue to speak to those in power so that they will change their bad ways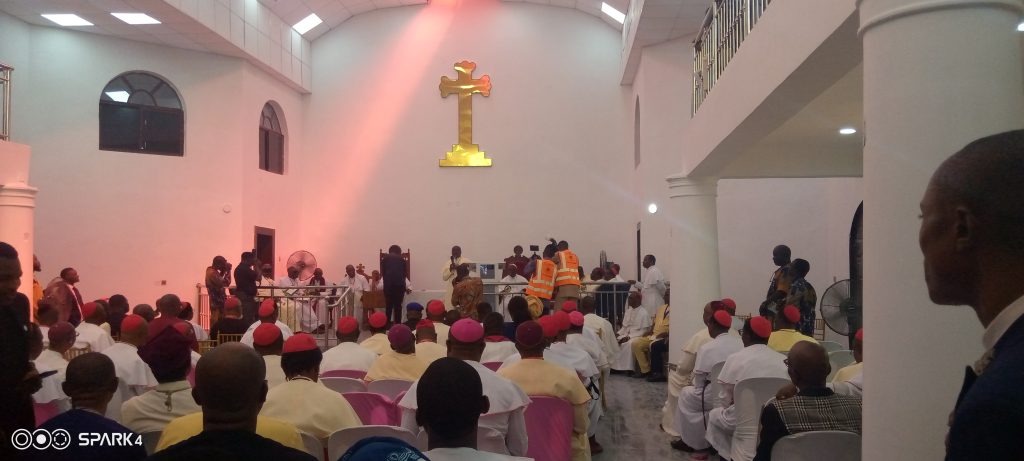 Most Rev .Edeh prayed that God will bless Nigeria'. He also prayed that God will endow Nigeria with good leaders that will govern it, saying that Nigerians have suffered a lot and needed God's intervention.
Highlight of the event was the commissioning of the newly constructed Archbishop's Secretariat.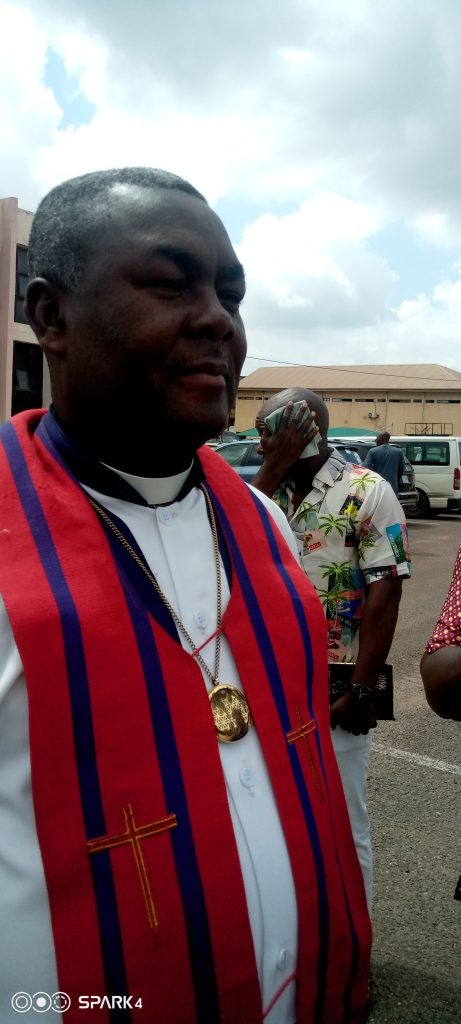 Pix- Enugu CAN chairman,Rev Edeh
Author: Maureen Ikpeama