Nigeria Union of Journalists,Enugu state Council ,Thursday inaugurated the immediate past Assistant Secretary of the Council, Dame Comrade Ifeoma Amuta as the new Secretary of the state council and Comrade Chigozie Alex-Nwafor as the new Assistant Secretary.
Performing the inuaguration during the June, 2023,congress of the union, the Chairman of the Bye-Election Committee, Comrade Ken Oforma, gave a report of the electoral process that saw the emergency of Comrades Amuta and Alex-Nwafor.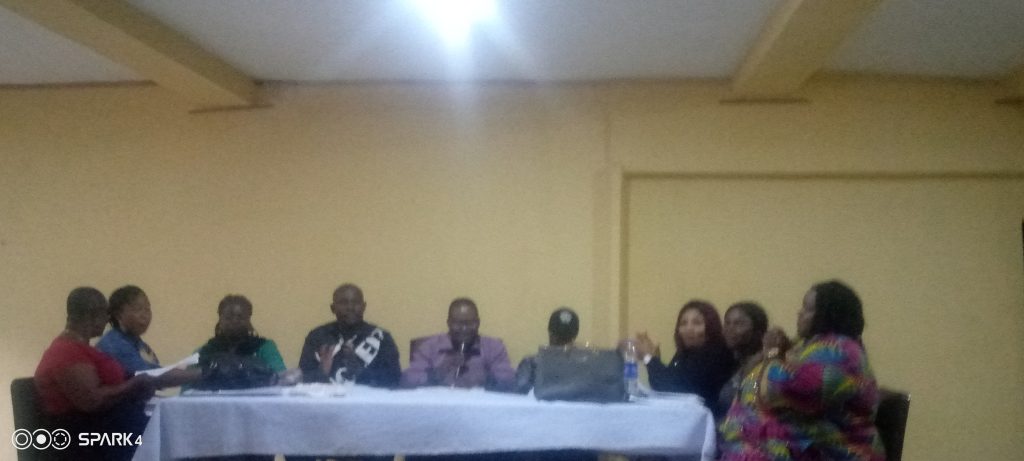 He said that when they finished their work they sent their report to NUJ national secretariat for approval and the national Secretariat declared Ifeoma Amuta elected as there was no other candidate who applied to contest for the same position(Secretary).
Oforma added that for the position of Assistant Secretary, the National Secretariat stated that one of the contestants for the position of Assistant Secretary,Hygenus Odoh was disqualified "for failure to satisfy Constitutional Provisions that candidates for elections within the union would have practiced for 7years and above."
Speaking shortly after the inuaguration and dissolution of the Bye-election committee, the chairman of NUJ, Enugu state Council, Comrade Sam Udekwe , congratulated the newly inuagurated officials and tasked them to bring in their wealth of experiences in the discharge of their duties.
He told them that they had the mandate of the members to deliver the services.. He said, "You will deliver the tasks with a sense of deligence.
"Today has marked another beginning for the services of a new NUJ, under my watch".
In their inuagural speech, the newly inaugurated Secretary, Dame Ifeoma Amuta , on behalf of the Assistant Secretary, Comrade Chigozie Alex-Nwafor, thanked members for electing them to serve the state council.
She promised that they will serve the union deligently."We will not disappoint you by the special grace of God. We will do our best to ensure that we better the welfare of members with programmes and training as would be approved by the council chairman , keep good records of proceedings of our congresses, writing of memos targeted towards strengthening our relationship with other bodies and government as well as making the Constitution of this noble union our watch word. We will keep on upholding the peace and unity among members .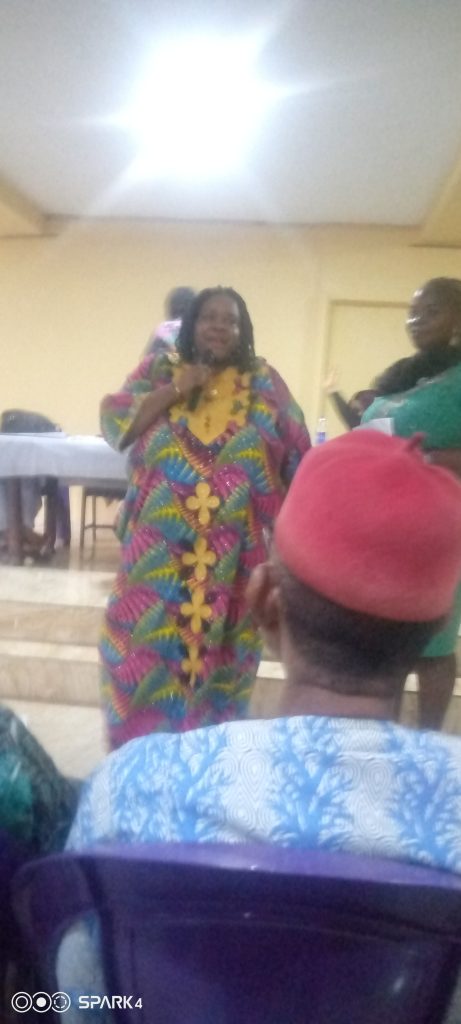 " Also, we will not rest on our oars to continue the strive towards professionalism and we encourage our colleagues to cue into the National Secretariat's exercise embedded in the new Constitution to ensure that only professionals remain existent in NUJ, Enugu state council.
*We call for your prayers, collaboration and support to make the Secretariat well developed and accommodating, Amuta said.