Police Operatives serving in the Anti-Cultism Squad, of the Enugu state Police Command, acting on credible information alleging a case of criminal conspiracy, malicious damage, threatening violence and cult activities, on 09/06/2023 at about 0448hrs, arrested Maduabuchi Agbougwu aged 29, Mbah Anayochukwu aged 28, Mbah Ifesinachi aged 26, Anike Ebuka aged 31 and Mbah Chiagozie aged 28, all males.
Police Public relations officer of the Command, DSP Dan Ndukwe disclosed this in a statement he signed and made available to Newsmen on Sunday,June 11,2023.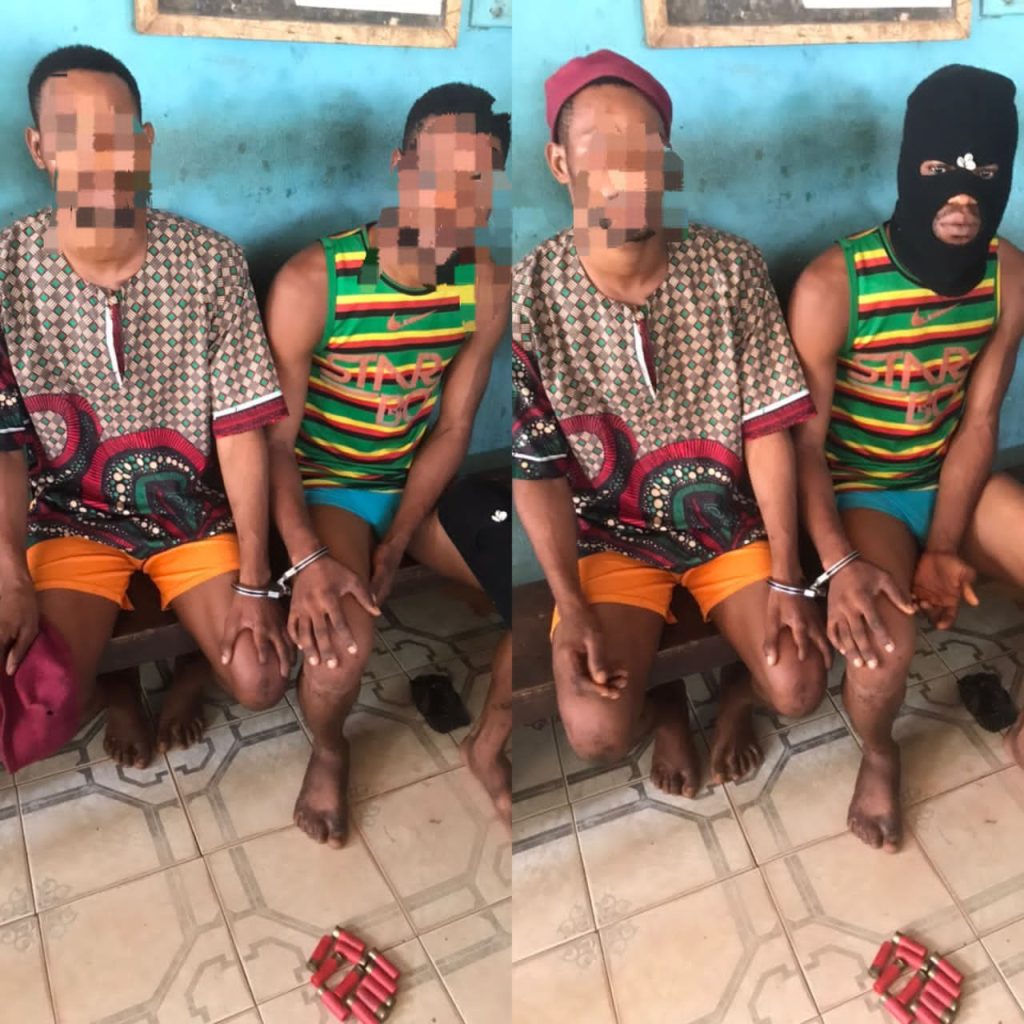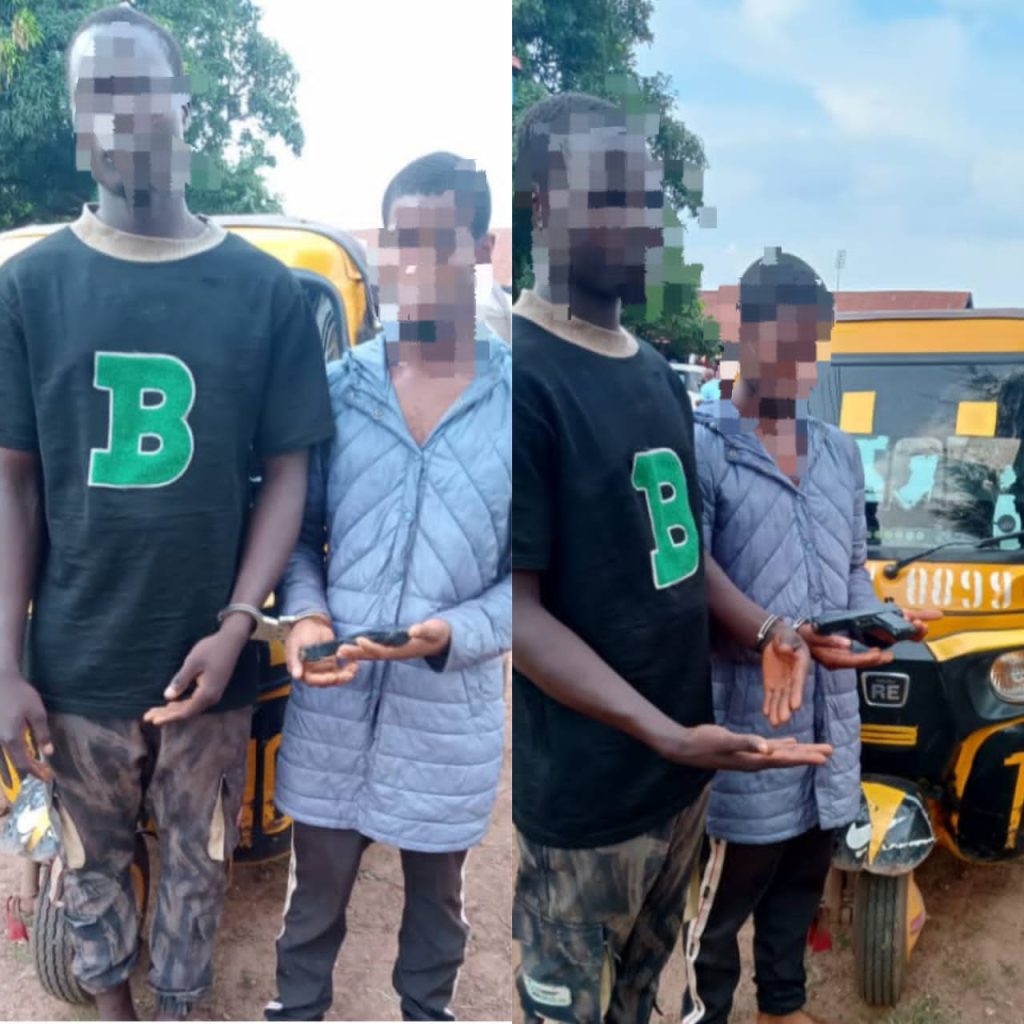 According to Ndukwe,  the  search warrant executed in their living houses led to the recovery of one (1) big locally fabricated revolver gun, another locally fabricated double-barreled pistol, eight (8) live cartridges and one (1) expended cartridge  from Maduabuchi Agbougwu, while weeds suspected to be Indian Hemp were recovered from all the suspects. Further discreet investigation into the case is ongoing.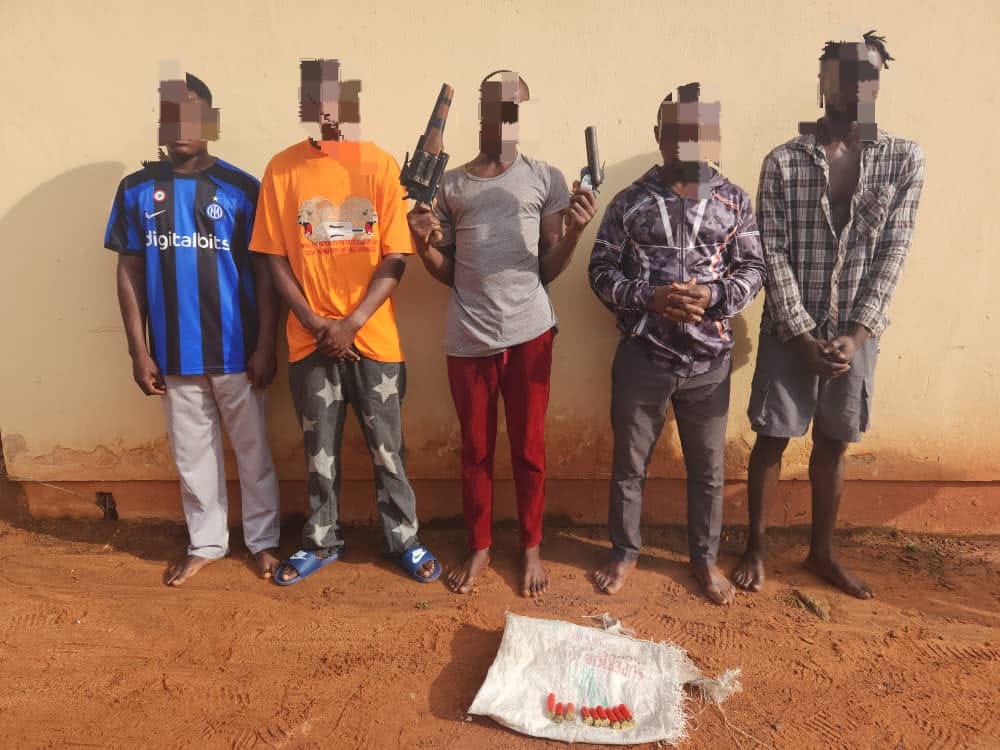 The statement reads in parts:
"Similarly, working with law-abiding citizens, Police Operatives serving in Ogui Police Division of Enugu Command, on 09/06/2023 at about 1510, arrested two male suspects, Anasonye Somtochukwu aged 20 and Ogodo Chigbogu aged 21, upon criminal suspicion. One (1) locally fabricated pistol and the tricycle they were operating in were recovered. A discreet investigation into the case is underway.
"Furthermore, on 08/06/2023 at about 1100hrs Police Operatives of No. 3 PMF Enugu, while on routine stop and search duty at Ugwuoba, along Old Enugu/Onitsha Highway, intercepted a commercial bus en-route Enugu. After a thorough search conducted on the vehicle and its occupants, eleven (11) live cartridges and a black-coloured criminal hood were recovered from two of the occupants and brothers, namely: Jacob Gabriel aged 26 and Gideon Gabriel 24, both of Kogi State. They were consequently arrested, while further discreet investigation is ongoing".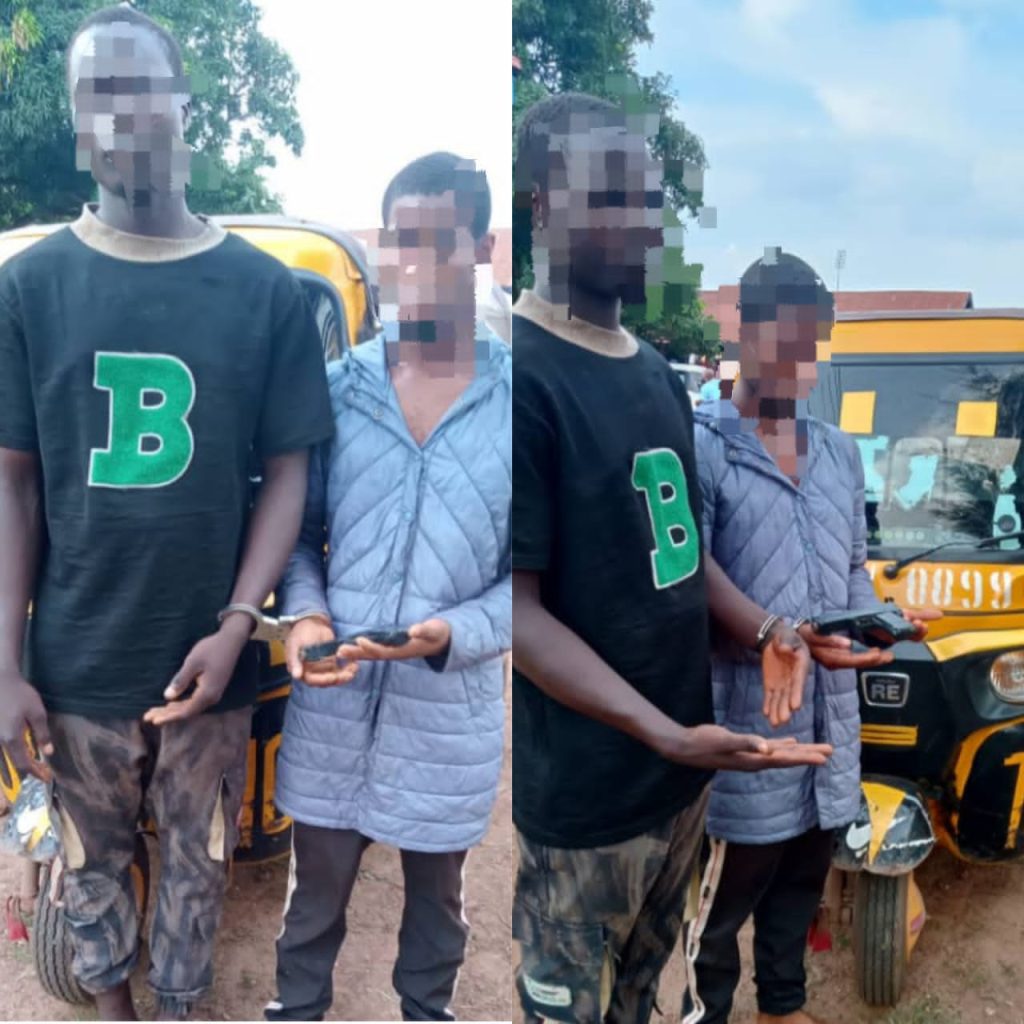 Ndukwe said that the suspects shall be arraigned in court once investigations are concluded.
"The Commissioner of Police, Ahmed Ammani, has lauded the efforts of the Operatives and those who supported them in recording the operational breakthroughs. He charged them to remain focused and on top of their games, while soliciting continued citizens' cooperation and support through the provision of credible information and intelligence", he said.
Author: Maureen Ikpeama