International Federation of Women Lawyers, FIDA,Enugu branch in partnership with the former Attorney General of Enugu state, Hon. Anthony Ani(SAN)have brought succour to the 95-years- old widow, Mrs Deborah Ogbodo of Okwojo, Ngwo, Enugu state, whose video went viral last year, 2022, where her daughter beat her with cane ,while bathing her.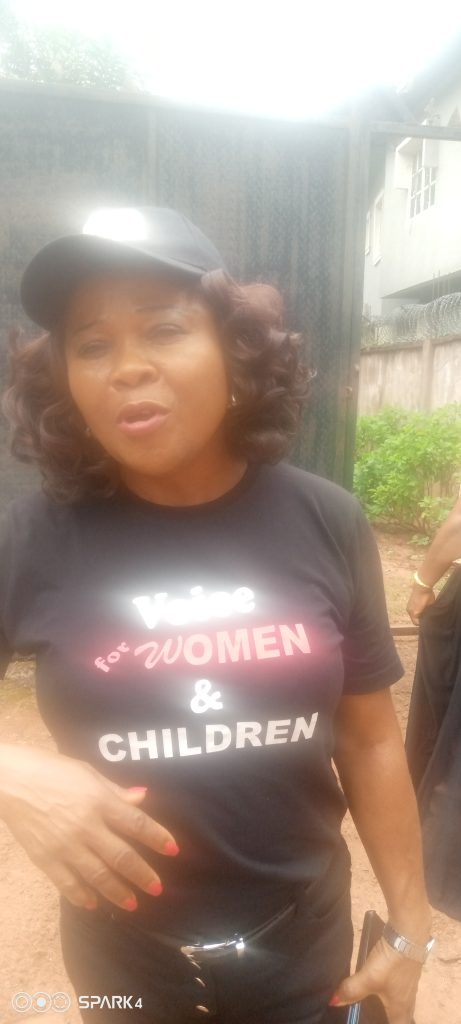 Pix: FIDA,Enugu chairperson, Onyia
Ani(SAN) and FIDA, represented by FIDA,Enugu chairperson,Barrister Ngozi Onyia and Nurse Uche Manulu, on Wednesday, June 7, visited Mrs Ogbodo at her daughter's house at Nsude, Udi local government area, Enugu state, where they donated some items, which included, a wheel chair with defecating facility, matrass, pillow, water matrass, bed sheet, toiletries, cream, packets of toilet roll, adult Pampers, disinfectant, toothpaste, tooth brush ,to the aged, Mrs Ogbodo
Ani(SAN), who was represented by Nurse Uche Manulu, said the donation was made on humanitarian grounds. She described Hon Anthony Ani!SAN) as a Philantropist who heard the pathetic story of Mrs Ogbodo and her daughter,Virginia and decided to help them.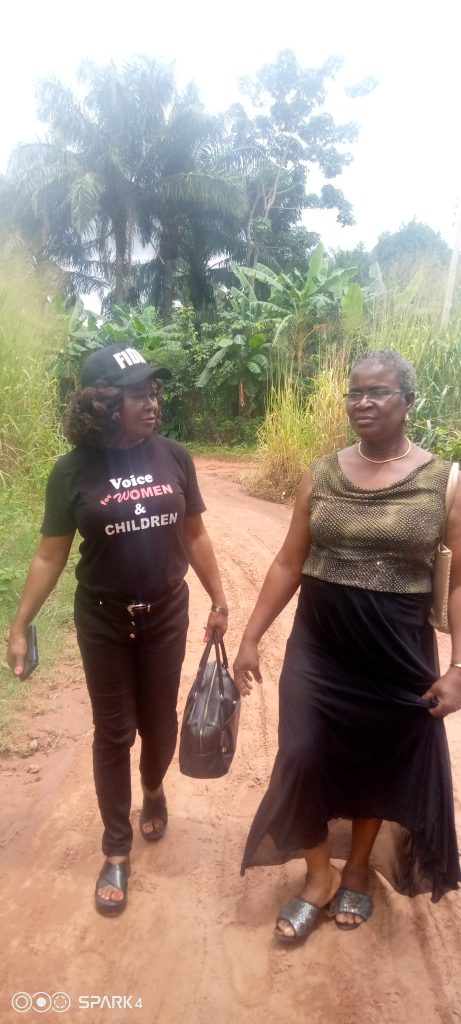 pix: Barr.Onyia and Nurse Manulu
Manulu thanked FIDA for taking it upon itself to visit Mrs Ogbodo in December,2022 and taking over her responsibility in partnership with Hon. Anthony Ani (SAN) since then.
She called on public-spirited individuals, organisations to also partner with FIDA to assist the needy and bring hope to the indigents in the society.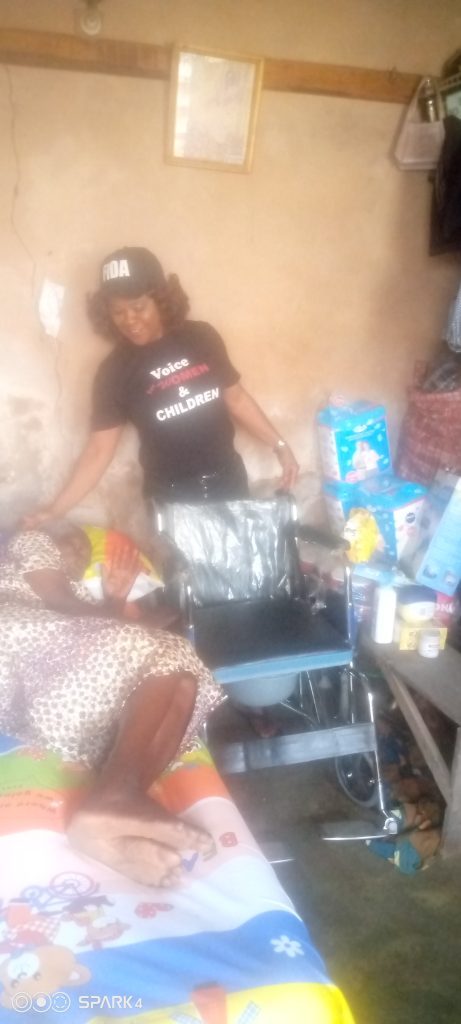 Pix: Mrs Ogbodo lying in her water matrass bed,FIDA Chairperson,Onyia and the items donated.
The Nurse expressed happiness with the way Madam Ogbodo was looking healthy and thanked FIDA for identifying with the family
Speaking, the Chairperson of FIDA, Enugu state branch, Barrister Ngozi Onyia, thanked God for the wonderful work she did in the lives of Mrs Ogbodo and her daughter ,Virginia
She said that there was a great improvement in their health, physically, mentally and emotionally. " Am happy. Mama is looking good. She is healthy and she can walk. Thank God. See Virginia,( Mama's daughter) She is looking good . Am very happy".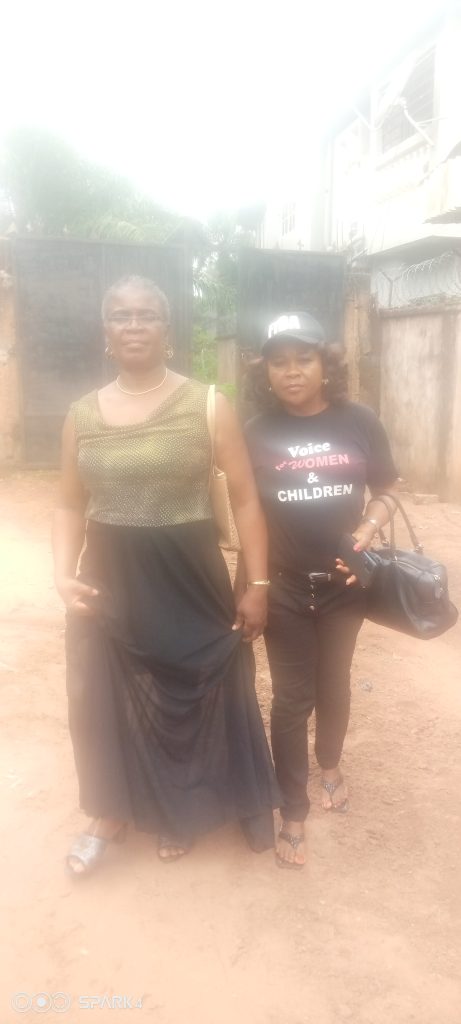 Pix: Onyia and Manulu at Ogbodo's house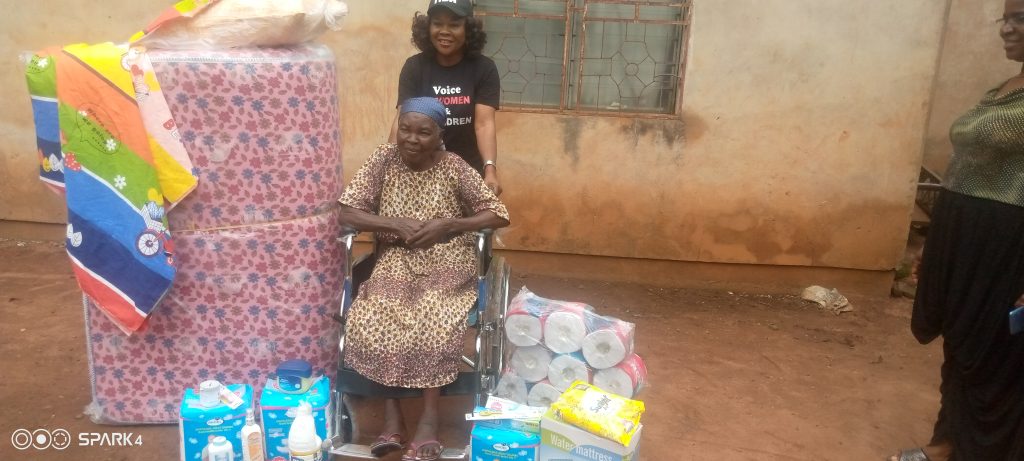 Pix: Fida Chairperson ,Onyia and Mrs Ogbodo
She thanked Hon Anthony Ani(SAN), for his partnership with FIDA. and prayed God to continue to bless him and give him long life for him to continue to do good to humanity
Recall that Anthony Ani(SAN) had few months ago, partnered FIDA and donated food items, cash  and clothes to Mrs Ogbodo and her daughter,Mrs Virginia Ezeh at her husband's house in Okwojo, ,Ngwo .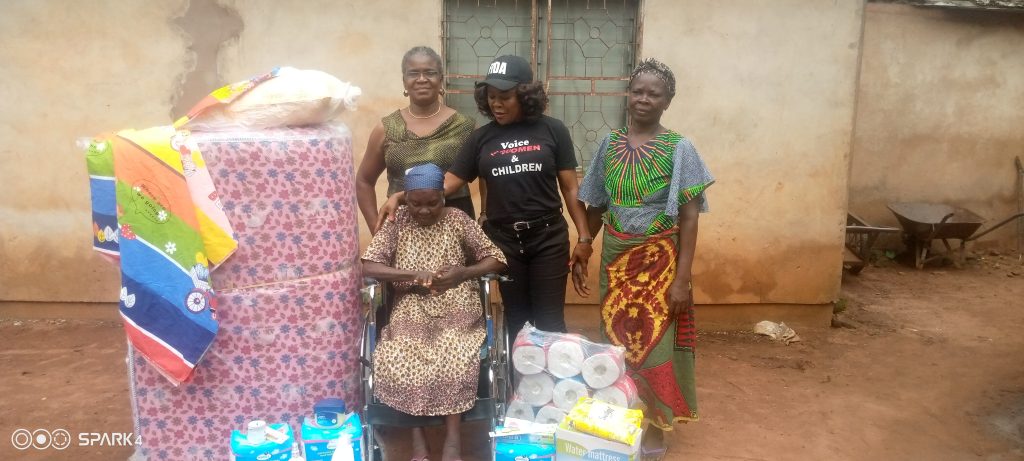 pix: Onyia,Manulu,Mama Ogbodo and Virginia and the items donated
Madam Ogbodo who was 94 years when the unfortunate event took place has turned 95 years this year and is doing well.
Author: Maureen Ikpeama