Enugu state Governor, Ifeanyi Ugwuanyi ,on Saturday, May 27, inaugurated Type 3 hospital ,Agbogwuwu, built and equipped by his administration.
Inaugurating the hospital, sited around Agbogwugwu Orie market , Governor Ugwuanyi appealed to the community to protect the facility.
Represented by the Deputy Governor, .Hon. Cecilia Ezeilo, Governor Ugwuanyi, said that his administration understood the importance of healthcare services and placed healthcare on top of it's agenda.
He listed some health facilities his administration executed / upgraded to include construction and equipping of the State University of Medicine and Applied Sciences ( SUMAS) Igba-Eno in Udenu local government area. Upgrading of College of Nursing Sciences and Health Technology , Nsukka, , Enugu State College of Health Technology, Oji River , among others.
Governor Ugwuanyi said that Type 3 hospital , Agbogwugwu is one of Type 3 hospitals built by his administration in some parts of the state.. He said that the facility has accomodation for Doctors and other medical personnels that would work there. He added that majority of the workers will be sourced from the Community.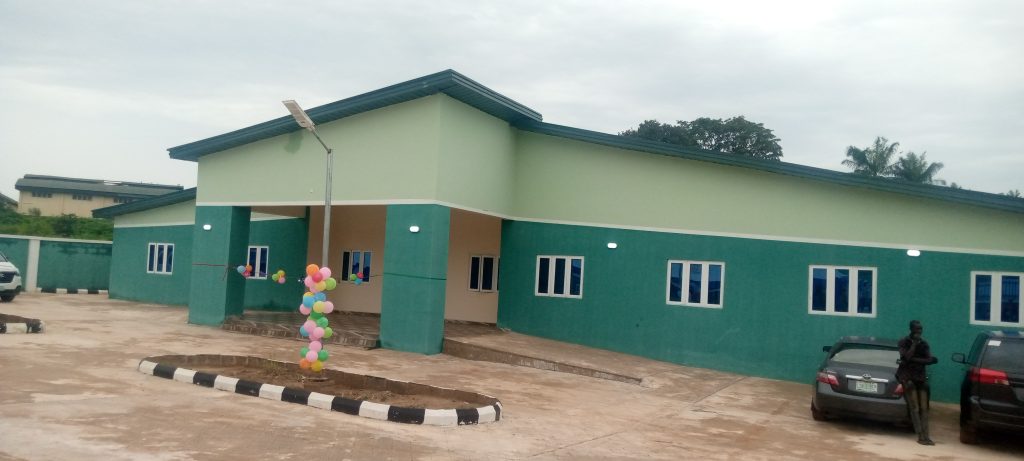 The Governor,therefore appealed to the community to protect the facilities in the hospital, saying, ' Your people will man this place. If you want it to work, it will work. From what I have seen, you will make it to work", he said .
Speaking at the event, a stakeholder in the Community, Chief Emeka Udemez, thanked Governor Ugwuanyi for constructing and equipping the hospital in the community. He also thanked members of the Community for providing the land on which the project was sited.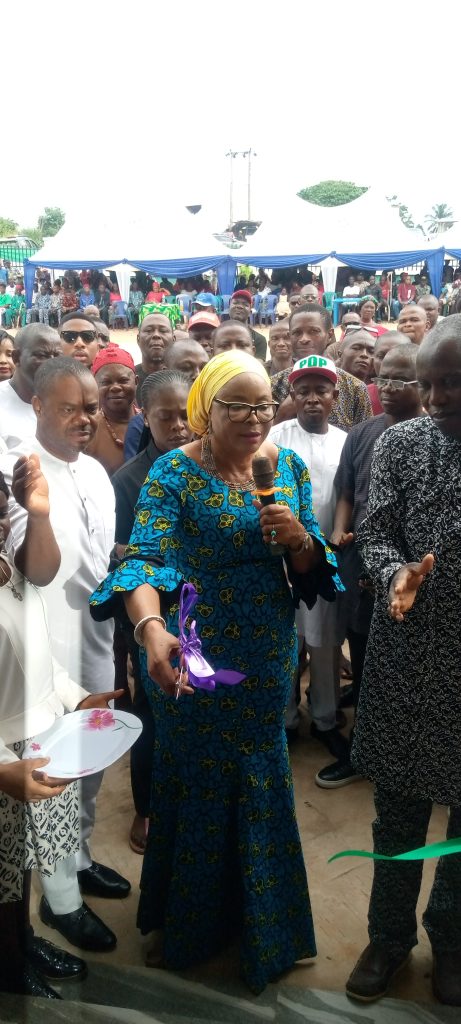 Udemez applauded Governor Ugwuanyi for his assistance to the community when flood hit the town and destroyed properties worth millions of naira.
In his remarks, the Permanent secretary,Ministry of Health, Dr Ifeanyi Agujiobi thanked Governor Ugwuanyi for building the hospital for the community. He disclosed that the brain behind the building was the Deputy Governor, Hon.Cecilia Ezeilo.
Dr Agujiobi also thanked the people of Agbogwugwu for providing the land for the project. He appealed to them to protect the facility.
The Architect that built the hospital, Architect Placidus Chukwuemeka Nnaji, said the project was built in 6months. He appealed to the community to maintain the facilities there.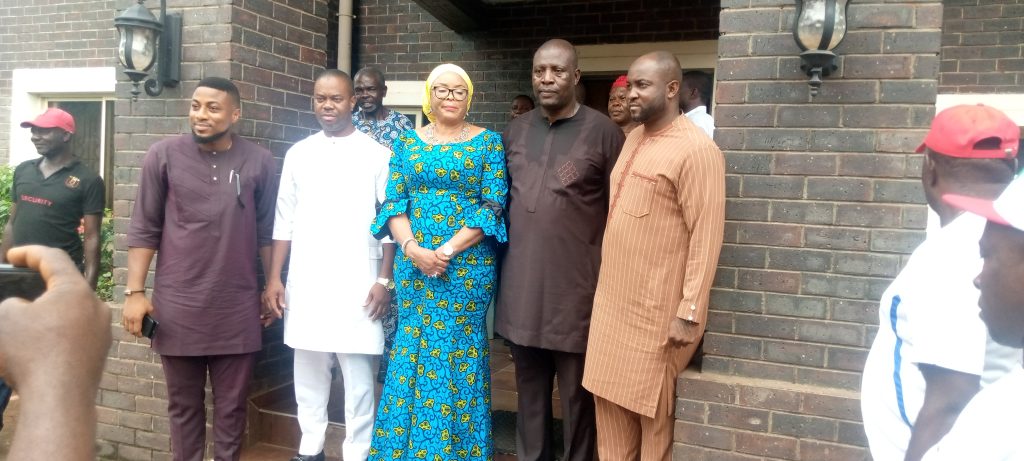 In their respective Goodwill messages, the traditional ruler  of Agbogwugwu, His Royal Highness ,Igwe . Onuorah, a son of the community, Dr Callistus Nebo, the President General of Agbogwugwu, Basil Onyia,Chairman of Awgu local government area, Hon Pedro, , Director, NPJC, Enugu, Edwin Okechulwu, thanked Governor Ugwuanyi for his interventions to the community.
Author: Maureen Ikpeama