By Newslineglobal
Governorship candidate of the All Progressives Congress (APC) in the 2023 General elections in Enugu State, Uche Nnaji Tribunal Nnaji Enugu State Governorship Election Petition Tribunal to disqualify the governor-elect, Peter Mbah of the People Democratic Party (PDP) saying he was not qualified to run.
He also urged the tribunal to disqualify the Labour Party Governorship candidate, Chijioke Edeoga ,Governorship  candidate of the All Progressive Grand Alliance (APGA) Frank  Nweke Jnr.and declare him ( Nnaji) winner of the March 18 governorship election.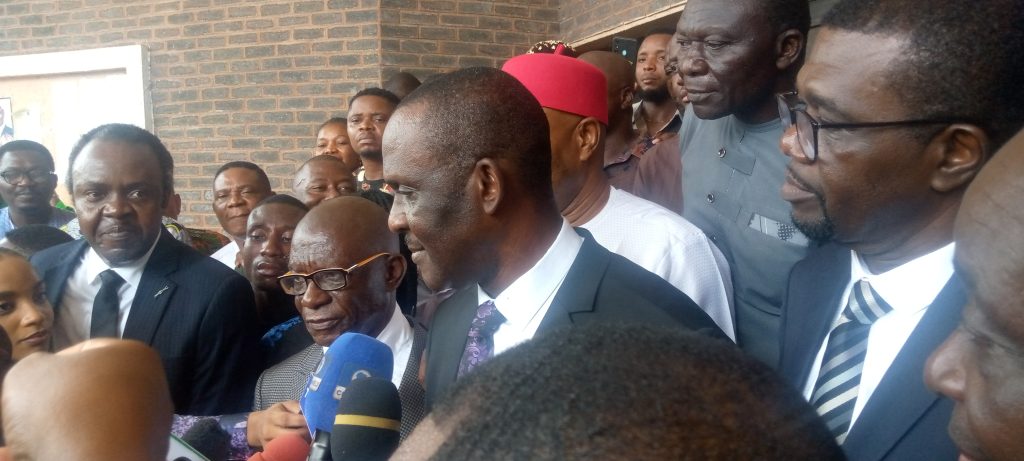 Lead Counsel, of the APC  Cosmas Enweluzo (SAN), told newsmen at after the inaugural sitting  that Nnaji would score the highest votes cast in the election after the votes credited to the PDP, LP and APGA were discountenanced.
He said, "Our prayers, among others are to declare our candidate as the duly elected governor of Enugu State in the March 18 governorship election in Enugu. This is because the person declared, Peter Mbah of the PDP, is not qualified to have contested this election in the first instance.
"Also, the third and fourth respondents, Chijioke Edeoga and Frank Nweke Jnr, who contested on the platforms of Labour Party (LP) and All Progressive Grand Alliance (APGA) respectively, were not members of the parties as of the time they emerged as candidates. Therefore, they were not qualified to contest the election in the first place.
"Now, when you jettison all the votes cast in their favour, APC candidate, Uche Nnaji, is the highest scorer in the election..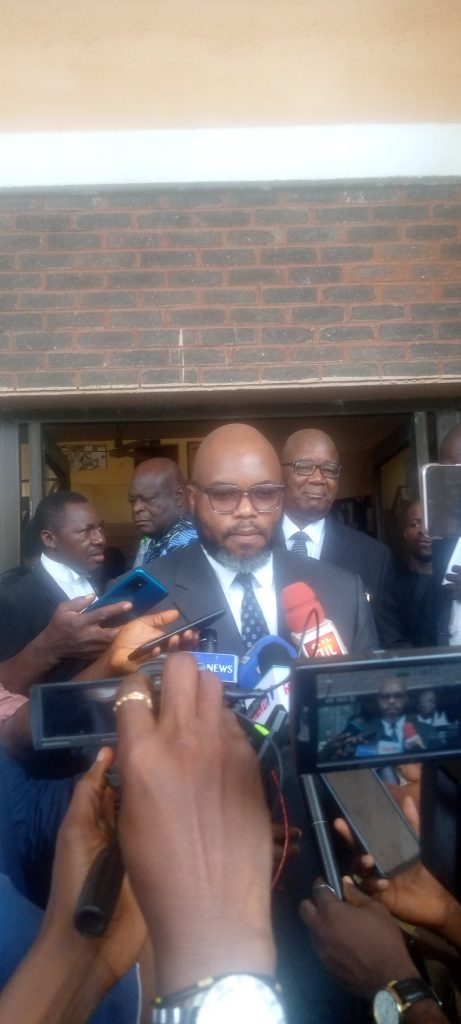 "However, if the tribunal is not minded to declare us duly elected governor of Enugu State, it should cancel the election and order INEC to conduct a fresh election between the APC and other parties that are qualified for the election. This is excluding the PDP, LP and APGA", Enweluzo said.
The tribunal adjourned sitting till June 2,2023.
The tribunal had earlier adjourned hearing to June 2 on the petition filed by the Labour Party governorship candidate, Chijioke Edeoga.
One of Edeoga's lawyers, Olajide Kumuyi, told newsmen that hearing sessions had not commenced because parties were still filing processes.
"There are still applications still pending to be responded to", he said.
On the ADP and PRP, suit, the petitioners were iseeking to stop the inauguration of the Enugu state Governor-elect, Peter Mbah on May 29.
The petitioners and governorship candidates of the ADP and PRP, believed that it would be an affront to justice for a party to be sworn in, in a matter that is before the court.
In an interview after the sitting, their lawyer, Alex Amujiogu, told newsmen: "It is a well known law that when a matter is before a court, parties are bound to maintain status quo pending when the matter will be determined.
"It will be an affront to justice if a party is allowed to be sworn in white the matter is still in the tribunal".
The Tribunal adjourned sitting till May 23,2023.