Crisis between Governor Bello Matawalle of Zamfara State and chairman of the Economic and Financial Crimes Commission (EFCC), Abdulrasheed Bawa, has deepened.
Governor Matawalle alleged that Bawa requested a sum of $2 million from him.
'He requested a bribe of $2 million from me and I have evidence of this. He knows the house we met, he invited me and told me the conditions. He told me governors were going to his office but I did not. If I don't have evidence, I won't say this."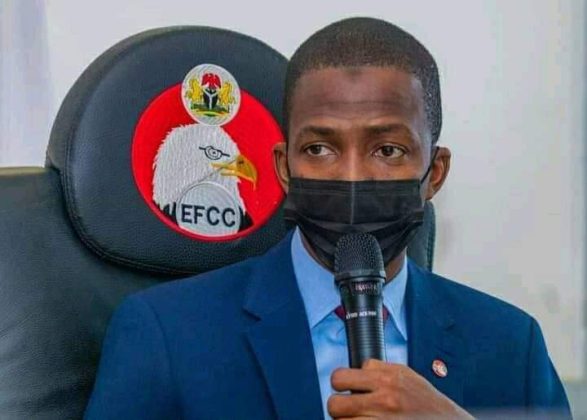 On Wednesday, Matawalle had called for Bawa's resignation, saying he had questions to answer on corruption.
But in a swift reaction, the EFCC Chairman said he had nothing to hide and asked Matawalle to petition appropriate authorities if he had any evidence against him.
He also said that Matawalle was being probed over allegation of embezzling more than N70 billion.
But, in an interview with BBC Hausa, Matawalle insisted that Bawa could not be trusted.
"It is not just to always blame governors. It is not only governors who have treasury, the Federal government also has. What does the EFCC boss do to them? As he is claiming he has evidence on governors, let him show to the world evidence of those at the federal level", he said.