Nigerian chef, Hilda Effiong Bassey,(Hilda Baci) has broken the Guinness World Record for the "longest cooking marathon by an individual"
The 27-year-old Hilda broke the record which was previously held by Indian chef, Lata Tondon on Monday morning at 7:45 am.
Tondon had made meals for 87 hours, 45 minutes and 00 seconds, while Hilda as at the time of filing this report has cooked for  90 hours and cooked over 110 different meals.
Hilda Baci became the first human on earth to spend 90 hours to cookm. The cooking project is tagged "Cook-a-thon", a phrase that was literally coined from the word "marathon". She  remained on track as long as the cooking continued.
Every meals she cooked and every plate served were on record. She began to cook on Thursday, May 11 at 4pm and will complete the cooking on Monday, May 15. at 5pm.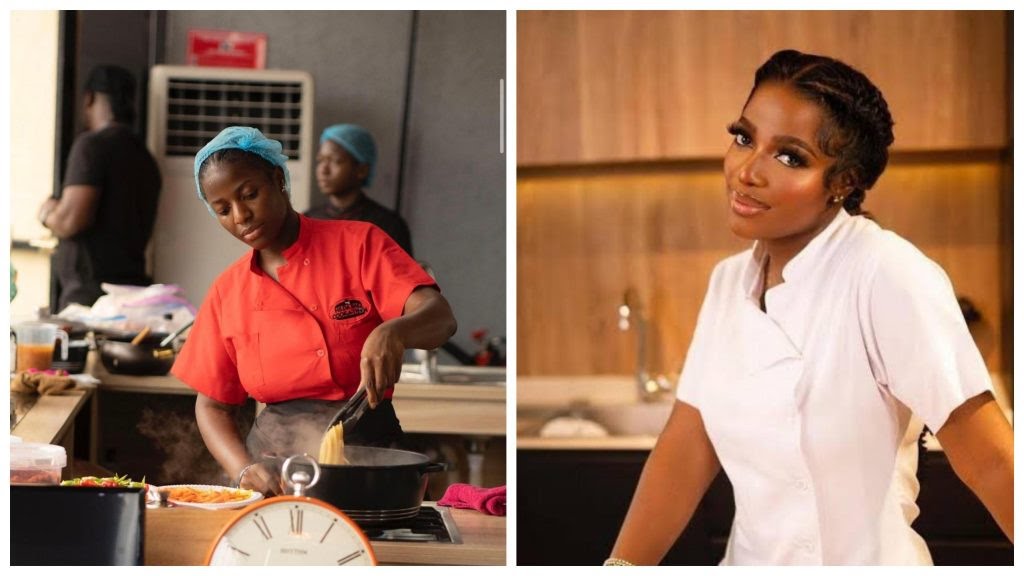 Hilda carries on despite having broken the record as she aims to cook for 96 hours, setting a new world record as the first human on earth to spend such an amount of time cooking
She has the liberty to cook any meal of her choice. The Guinness World Record she won was a title about cooking with a time frame. Hilda was encouraged by over 1,500 who stay with her day and night  at the venue.
She has continued to receive massive support, especially from  Clerics,  celebrities  ,politicians,Vice President ,Prof Yemi Osibanjo, 2023 Presidential candidates Peter Obi(Labour Party) Atiku Abubakar,(PDP) Ahmed Tinubu(APC),  Lagos State governor,Sanowu , Influencers and other Nigerians  within and outside the  country.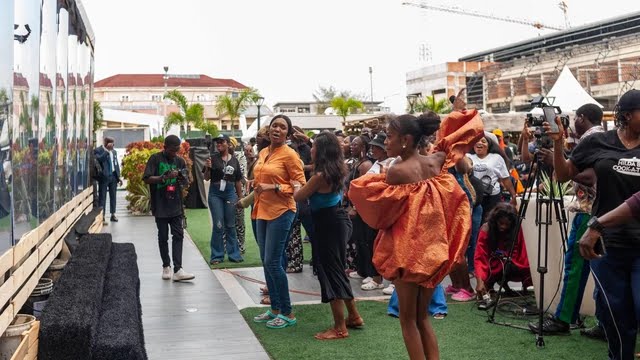 The challenge no doubt is a tough one with strict rules; She must stand to cook, she is not permitted to sit while cooking. She's not allowed to take coffee, stimulants, or any energy drink to artificially boost her energy and bodily strength while cooking. She's allowed to eat food, drink water or fruit juice, and can take glucose. Whatever meals she prepared at the venue is shared for free, they are not to be sold.
  Most of the food items, ingredients, utensils, etc she used for this project are provided by her sponsors. Uber, one of her partners  offered a 40% discount for  ride to the venue for people who wishes to join and cheer her up at the venue. Hilda's mum who was at the venue to encourage her is also a chef. She  owes a food brand called "Calabar Pot".