By Newslineglobal
It was a joyous moment on Friday,, in Enugu when 15 senior officers of the Nigerian Air Force (NAF) fly out (pull out) ceremoniouly after a meritorious service to the nation.
The senior officers also witnessed a ceremonial parade mounted in their honour and colourful aerial display of NAF's fighter jets as well as other exhibitions.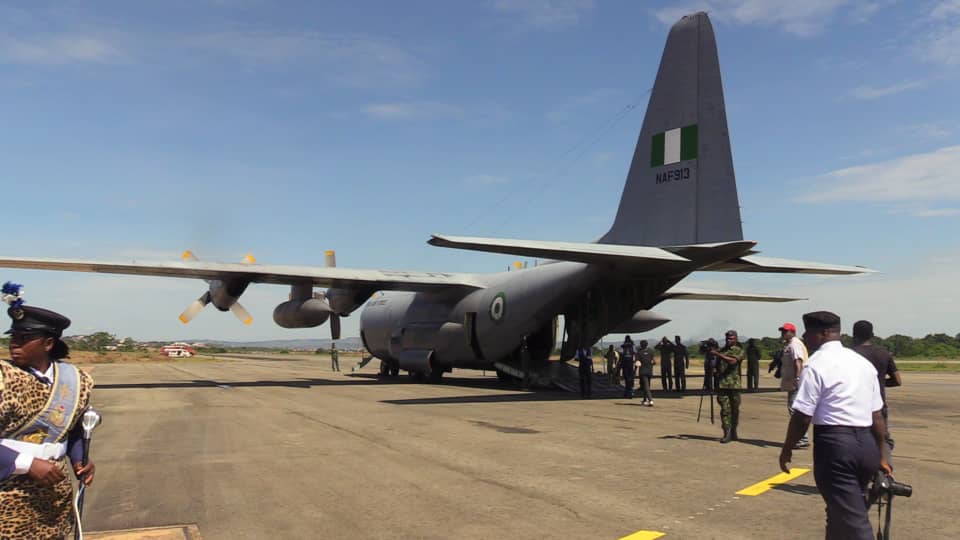 In a valedictory speech, AVM Dauda Prayero, thanked President Muhammadu Buhari and the Chief of Air Staff (CAS), Air Marshal Oladayo Amao, for repositioning NAF to meet contemporary challenges.
Prayero, who spoke on behalf of the other retiring senior officers, also appreciated the Chief of Aviation Staff for motivating NAF personnel with his l vision in achieving resounding operational and tactical successes.
He said that , most of their colleagues in the course of the years left the service;Ӣ some even paid the ultimate sacrifice for our father land.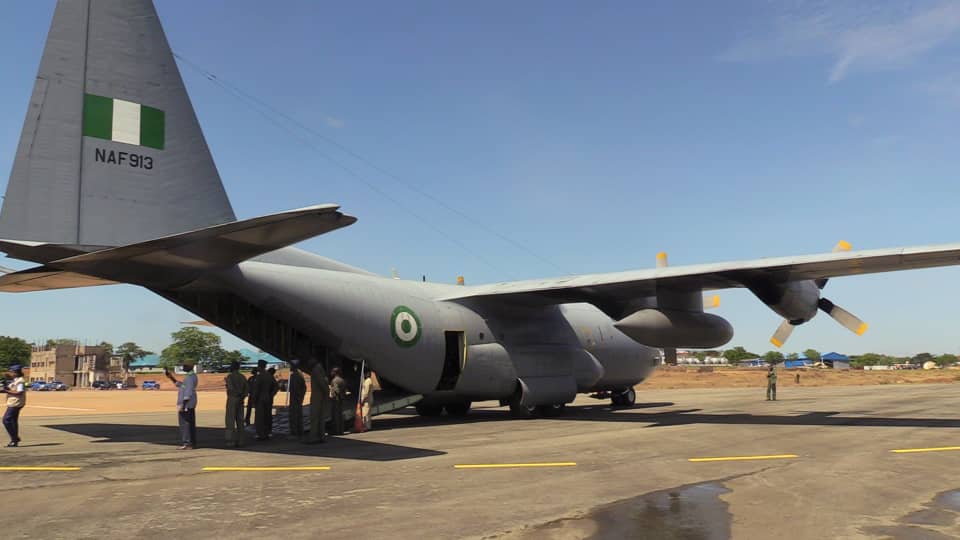 "We thank God Almighty that it ended well for us today. To get here, it took sacrifices and hard work as well as the grace of God.
"No one will get to this height without the support of his colleagues, officers and men as well as family around one. I thank my colleagues and you all for supporting us," he said.
Prayero advised serving officers as well as airmen and airwomen to always count on their cooperation even in their retirement.
"We will continue to support, pray and be available for your services whenever our services or advise are needed
"I wish you well and may God Almighty grant NAF personnel the grace to continue to land well and be the pride of not just Nigeria but Africa," he said.
The retiring NAF senior officers included: five Air Vice Marshals (AVMs) and 10 Air Commodores.
The event, which was part of activities marking the 59th Anniversary Celebration of NAF, was attended by the Chief of Aviation Staff, other top senior officers, senior officers, officers, airmen and airwomen as well as families and friends of the retiring senior officers.