Prisons Watch Committee of the
International Federation of  Women lawyers, FIDA, Enugu  on Wednesday, paid a courtesy visit on the Deputy Controller of  Enugu Correctional Centre, S. Oyahkire and  appealed to the  authorities to grant them access to the Center so that they could from time to time, come, interact with the inmates , especially the indigents , pray for them and help them obtain  justice.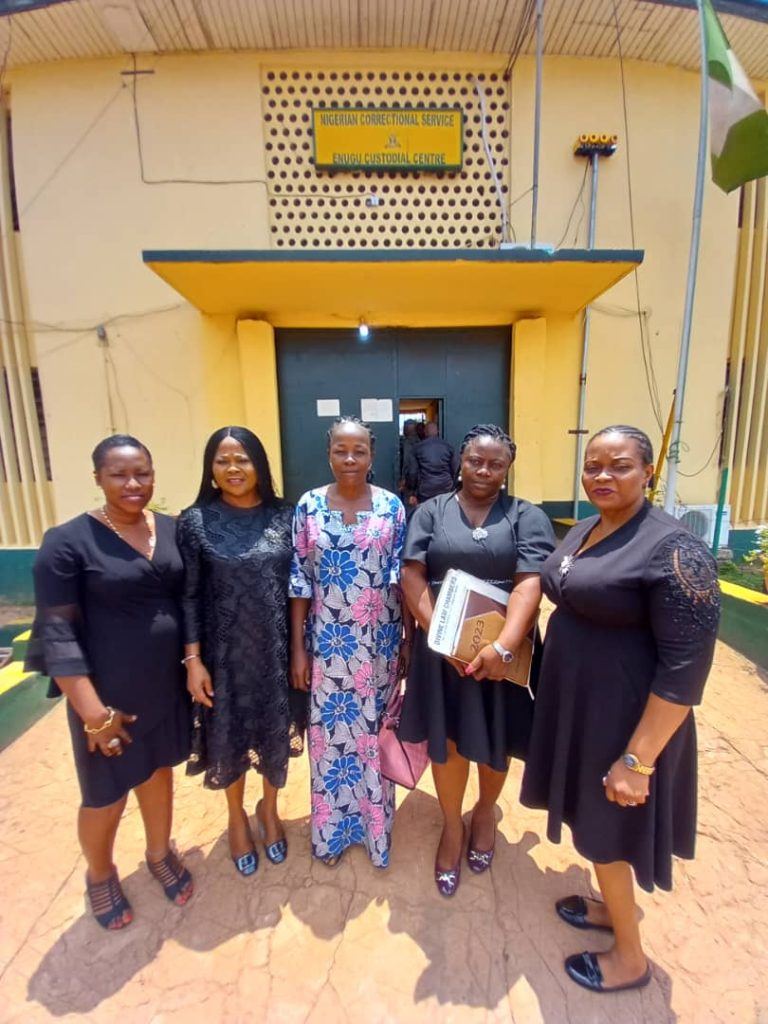 Chairperson  of FIDA, Enugu branch,Cecilia Onyia, who led the Committee on the visit, intimated the Deputy Controller on their mission. She said their services were   to coordinate visits, maintain the data base of female inmates and female matters.
She assured that they were going to show interest in their matters. They were going to develop activities, interventions for the inmates. "We are stressing on female because this is a female organisation.FIDA is worldwide".. Onyia said that they will start with female and will also pay attention to the male inmates .
According to her, FIDA bye-law also allowed them to make recommendations and render free services to the inmates , especially the vulnerable ones .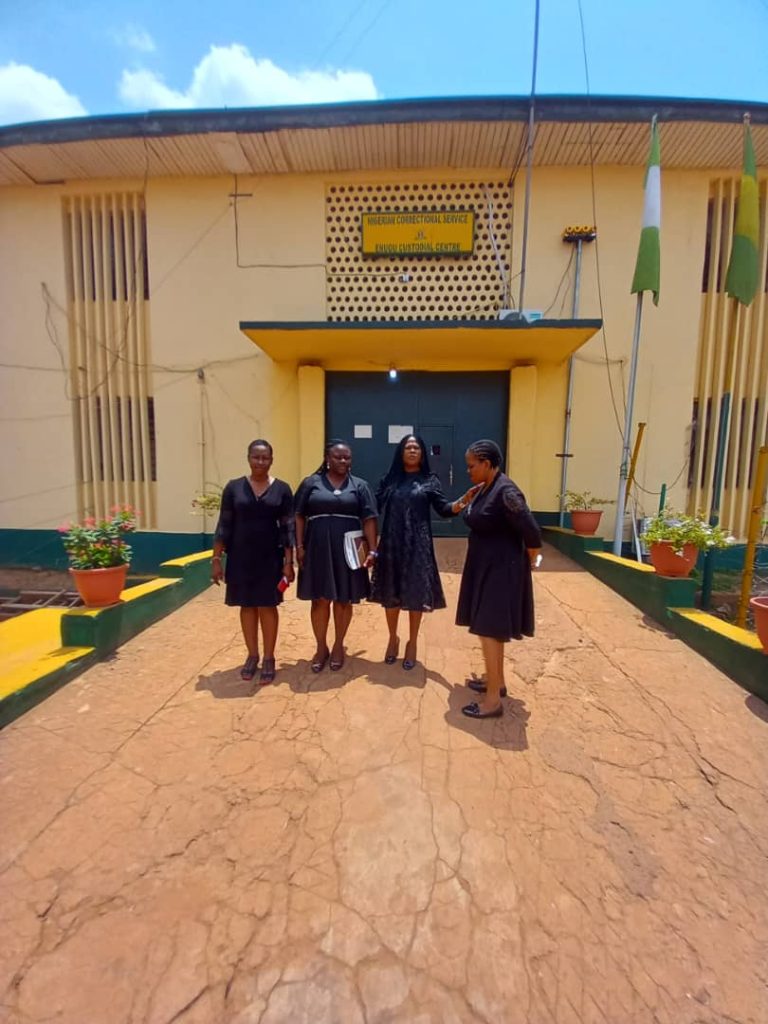 She sought partnership with the Correctional center in jail delivery inorder to foresee or offer assistance to the inmates. "We are all lawyers . We are ready to work with you", she said .
In a brief remark, Chairperson of the Prisons Watch Committee,Francisca Enechi, said the aim of their visit was to seek partnership with the centre and help female inmates to get justice.
Responding, the Deputy Controller, Oyahkire, said  that he was not unaware of the services rendered by FIDA, especially to the indigents. He disclosed that the Correctional center had 75 female inmates. He promised to make the list of indigent female inmates  available to them.
The Deputy Controller assured them of partnership and  granted their request to be present during jail delivery.( Through a representative)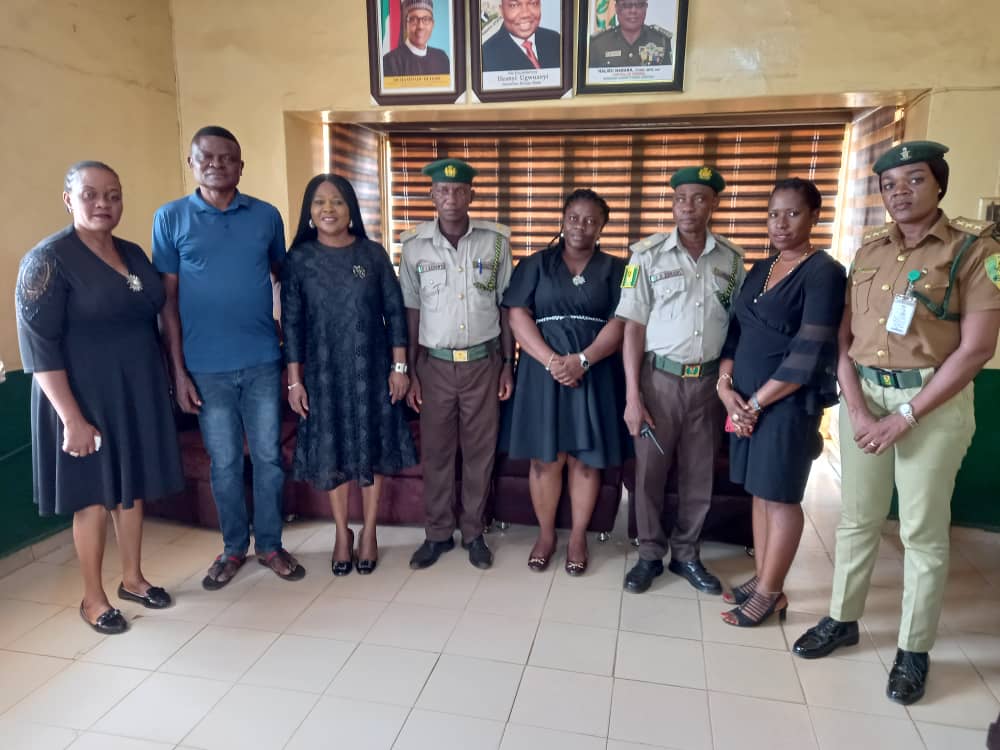 Oyahkire disclosed that there were some female inmates who were mentally challenged and urged FIDA to assist and take their cases to the appropriate authorities.
In a vote of thanks , Secretary, Ngozi Ajogwu, thanked the officers of the Orrectional Centre for taking care of inmates. She noted that it's not an easy task taking care of adults ,to correct them. She pledged that they will try their best to seeing that the inmates were corrected, be better than how they were and be re-united with their families..
Officers who received FIDA members at the visit were Deputy Controller, Oyakhire, S.E, Ezeugwu. F. 2i/C, Ndukwe Uduma, Intelligence, C.S.Edeani, Officer- in- charge of operations , Okolo ,O. J and Ijiomah Raymond, PRO.
FIDA's delegation were Cecilia Onyia, Chairperson,FIDA, Enugu , Ngozi Ajogwu , Secretary, FIDA, Enugu Francisca Enechi, Chairperson of Prison Watch Committee and Publicity Secretary, FIDA, Enugu, and Ebere Aka, treasurer.
AuthorMaureen Ikpeama