Catholic Bishop of Enugu Diocese, Most Rev. Callistus Onaga has tasked Christians not to loose faith in Christ, saying that resurrection of Jesus Christ, has laid solid foundation for Christianity and offered believers hope of eternal life. The Cleric also urged Christians to love for one another as Christ commissioned.
This was contained in his 2023 Easter message delivered on Tuesday in Enugu.
The Bishop said without the single act of resurrection, Christian faith would have been in vain.
He said Easter is the biggest feast of the hope of Christianity, adding that Christians are a privileged few because "we have that experience of history and experience of hope".
According to the Bishop," Lenten season is a period where Christians do some internal and external purifications. Internal and spiritual in the sense that we pray, fast and give alms. So, we have prayed, we have fasted and given alms. It is now time for celebration".
He described Easter as the mystery of redemption, saying "Christ passing through the crucible of suffering and death, and then experiencing the glorification of resurrection. As St Paul told us in 1 Corinthians: 14, if Christ had not risen from death,in vain is our faith.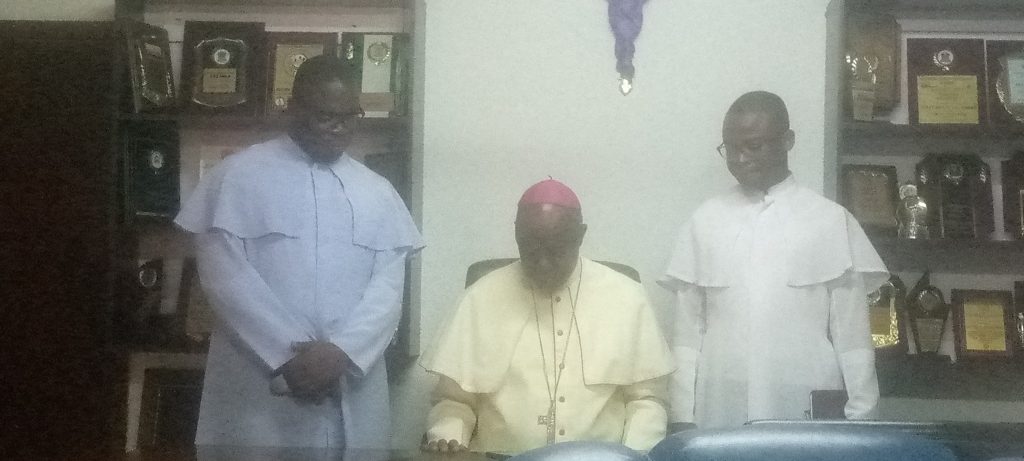 "Without the resurrection, one would be wondering if actually we will become Christians. If Christ had not risen, in vain is our faith and hope. It is this hope of resurrection that sustains the lives of Christians. 
"It means that after this earthly vicissitudes and hardship, there is a kind of remuneration in terms of eternalizing life and surmounting the idea of eternal death, eternal annihilation. It's only the feast of ressurection that assures us that this is possible. So, every year, we review what happened. Jesus suffered, died and rose from death. That is the joy of Easter ."
Speaking on love for one another, Bishop Onaga reminded Christians that Christ gave a new commandment , "love one another" ,which he demonstrated by his crucification on Good Friday. The Cleric said, " go into history and see that this man really suffered. There are facts and actefacts that this man really suffered.
"Then, for the doubting Thomases, the empty tomb. There were people who were there when Christ ressurrected. The great thunder explosion and everything that took place. My dear brothers and sisters,we are celebrating the great feast of our hope and that is what ressurrection is", he said.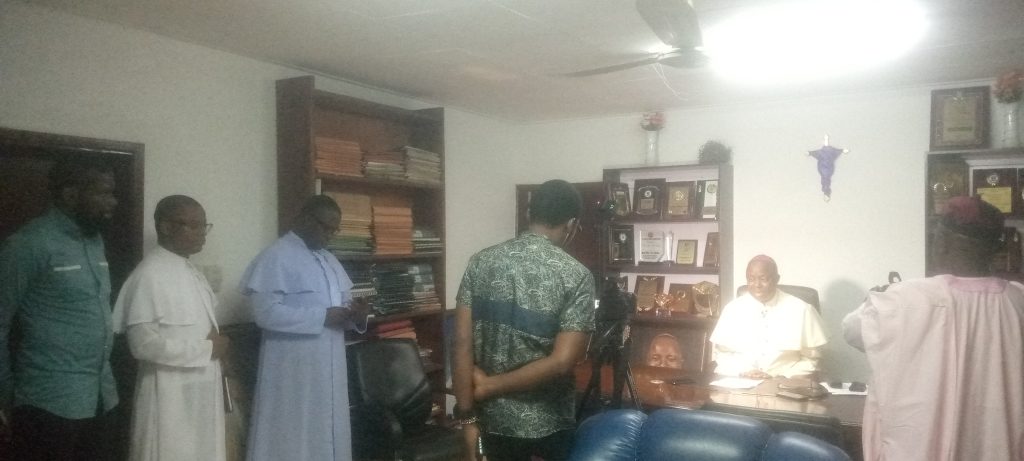 Bishop Onaga pointed out that , "Life doesn't stop here. Life continues after death. That's what the death and resurrection of Jesus Christ is teaching us. It takes faith to understand that.
"If someone had gone through this history and experience, why should we doubt him? Even St. Peter in the Acts of the Apostles, was preaching in Cornelius' house, saying, "my dear brothers, what we are preaching is what we experienced they condemned him; he died and God resurrected him. We are talking
because we experienced it; we saw it."
Bishop Onaga said, "go to Acts of the Apostles and see what happened after the resurrection. We have the experience of history and we have the experience of faith. It is why resurrection is very important to everybody who makes the sign of the cross."