Former Governor of Old Anambra state, Senator Jim Nwobodo on Thursday ,convened an expanded stakeholders meeting ,cutting across different political leaders and traditional rulers from the three senatorial zones of the state, with the Deputy Governor , Hon(Mrs) Cecilia Ezeilo, former Governor Sullivan Chime of the All Progressives Congress,APC, former Senate president, Ken Nnamani in attendance.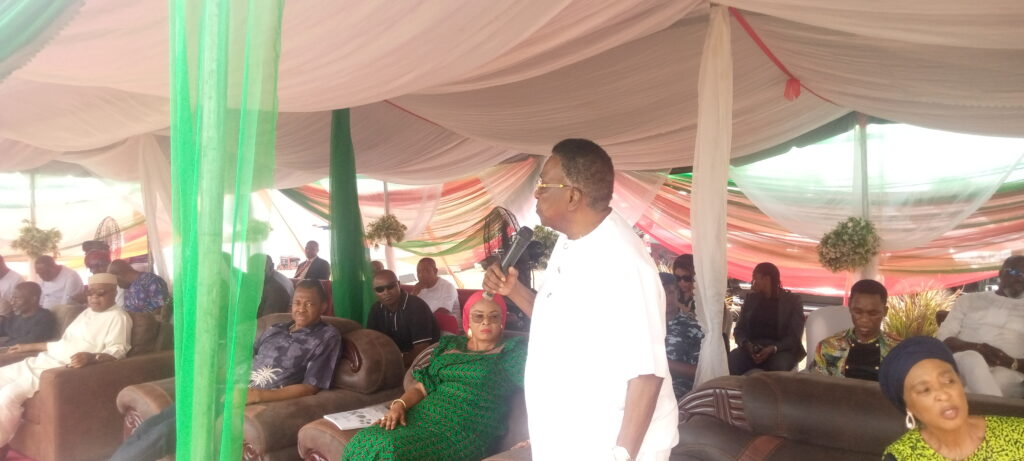 Speaking at the event held at Nwobodo's home at Amechi Awkunawa, chieftain of the All Progressives Congress,APC, and former Senate president, Ken Nnamani, spoke on their choice of Mbah. He said that Nkanu people met and agreed to have a consensus candidate, Peter Mbah and that their choice of Mbah resonated with the power rotation principle, justice, and Enugu's quest for credible and capable leaders.
Nnamani said, "What I see in Mbah is a candidate our people are unanimously in support of. No one person produced him. I see him as an independent-minded person. I see him as a trustee of the people. Let nobody go home and say that Peter can be driven by anybody. He can respect people, but he is very firm; and remember, once he is elected governor he will act like one.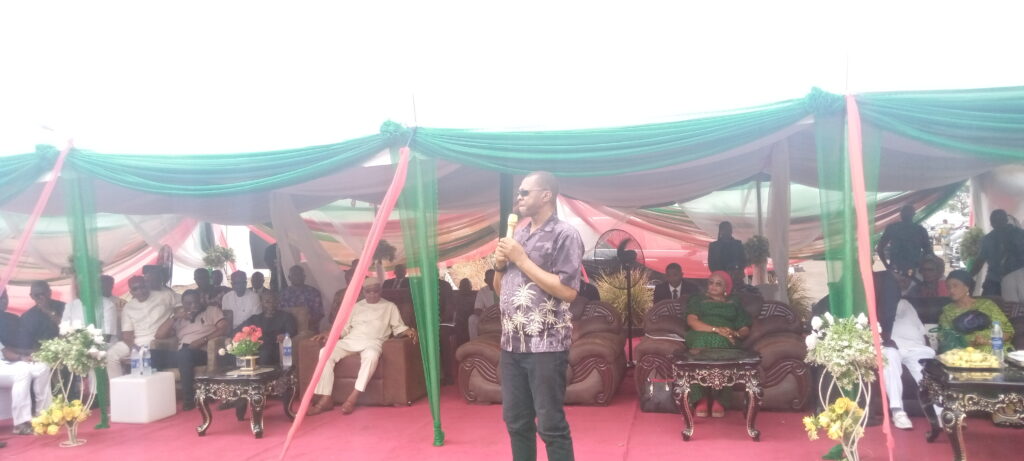 "First, we agreed that in the interest of the peace, stability, and development of Enugu State, we should maintain the power rotation principle. Enugu agreed that it is the turn of Enugu East senatorial zone.
"Following the emergence of our sons from various political parties, we went inside again and looked at who will best transform the state, who has the pedigree to attract investments, who has the track record, who has built something we can see and attest to, and who can best serve the state. Our people had a consensus that Peter Mbah is their governorship candidate.
"We are not saying that our other sons are not good; no. We are only saying that Mbah stands out as the right person to lead Enugu State at this point in time. Mbah ticked all the boxes.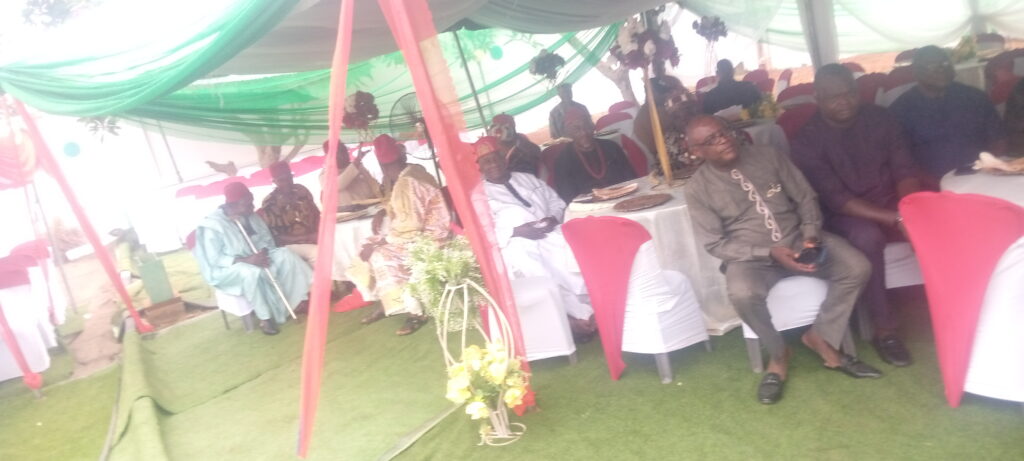 "So, we are going to support him to be the governor. He is an entrepreneur and his manifesto is very rich. He spelt out what he is going to do for Enugu State."
On his part, former Governor of Enugu state, Sullivan Chime said the Obedient family is all about Change. Obedients wanted a change from top to down as seen in the Presidential / National Assembly elections. He added that Obedient as Peter Obi said , it's all about character and competence.
Chime advised people to look at the character of the candidate to vote for and not the party, noting that he has not seen any negativity in Peter Mbah. He described Mbah as an enterpreneur who will bring his wealth of experience in the development of Enugu state ,if elected.
He advised Mbah to bring party members together and restore peace in PDP, when he became the governor.
The former Governor urged members of the PDP to come together, saying that the PDP needs "surgical operation".Chime, reiterated support for Peter Mbah and urged the electorates to vote for Mbah, , saying , it's about the "soul of Enugu".
Traditional rulers who spoke at the event were HRH Igwe R S.Ezeh, chairman ,Enugu North senatorial zone traditional rulers council and HRH Igwe Godwin Mmadu from Enugu West senatorial zone.
Igwe Ezeh recalled that Peter Mbah was the only candidate the traditional rulers in Enugu North senatorial zone gave "Ofo", (symbol of authority and justice) in affirmation of the decision of his party and the people of Enugu East Senatorial zone to adopt him as their candidate."We stand by that decision", he said.
Igwe Ezeh said traditional rulers are apolitical and do not endorse candidates , rather they bless candidates who came to them, irrespective of their political parties.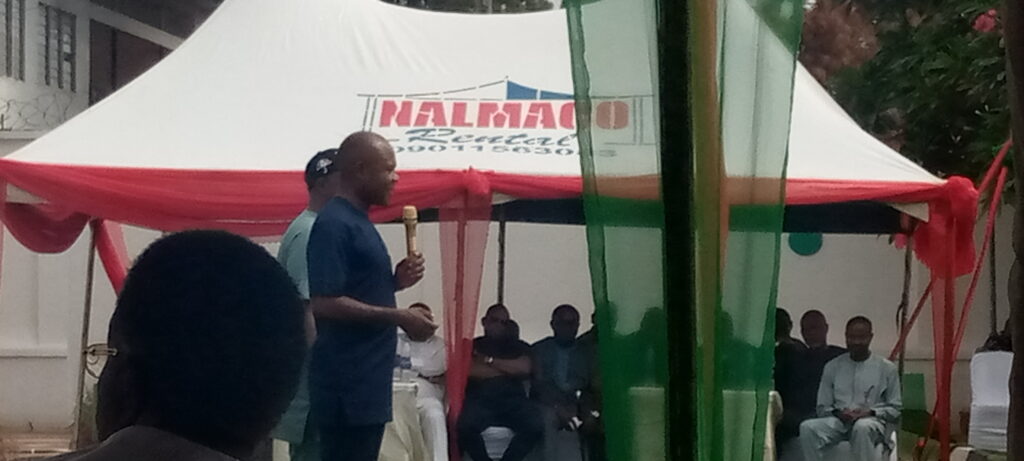 Other people who spoke at the event were House of Representatives member representing Oji River-Awgu-Aninri Federal Constituency, Hon. Toby Okechulwu, former PDP state chairman ,Engr Vita Abba, statesman, Maximus Ukuta, They all endorsed the candidacy of Peter Mbah, saying that he can work for the development of Enugu state.
The leaders said their support was sequel to Dr. Mbah's adoption as the sole candidate of Enugu East senatorial zone following the established power rotation principle that had seen power go round the three geopolitical zones of the State.
They appealed to residents of Enugu State to help the State to maintain the tradition in the interest of the peace and development of the state.
In his brief remark, the PDP governorship candidate,Peter Mbah ,who came out with his Deputy, Ifeanyi Ossai, publicly, tendered apology to the people he offended in one way or the other and asked them to forgive him . He thanked the leaders for their support.
Earlier, the convener of the meeting, Senator Nwobodo said the meeting was a meeting for all the zones in the state, aimed at achieving peace and unity in the state.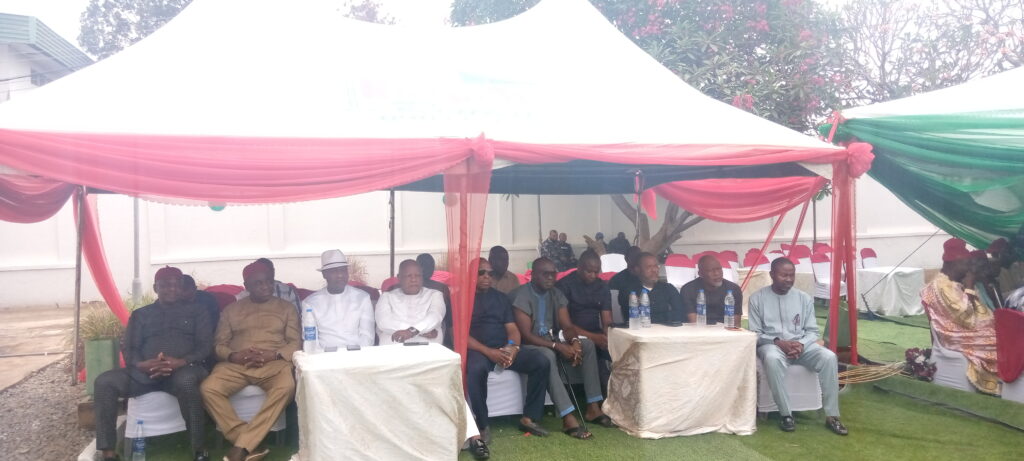 Other stakeholders at the meeting included House of Representatives member for Enugu East- Isi-Uzo federal constituency, Prince Cornelius Nnaji, Secretary to the State Government, Professor Simon Ortuanya, ,Commissioner for lands, Chidi Aroh, Commissioner for Gender Affairs, Princess Peace Nnaji among others.